IT'S HERE Y'ALL! The Show Collection is here!
My friend Caitlin, the owner of Camo and Caviar, approached me about doing a Valentine's Day collaboration a few months ago. And I was SO excited to get started! She sent me a ton of different pieces to look at and I narrowed it down to 10 options that I felt would be the perfect choices for Valentine's Day. While my style tends to be a little edgy, I wanted to pick pieces that anyone and everyone could wear. And since Valentine's Day is only one day (or month if you celebrate it the entire month of February!), I also wanted to pick pieces that could be worn to transition into spring and get the most bang for your buck!
These pieces are beautiful. And each one of them was individually chosen by yours truly! Caitlin and I also named them after special people or places in my life that have shaped me and made The Samantha Show what it is today.
She's also given me a special discount code to share with friends and family; you'll get 20% off with code SS20!
So without further adieu, I give you The Show collection <3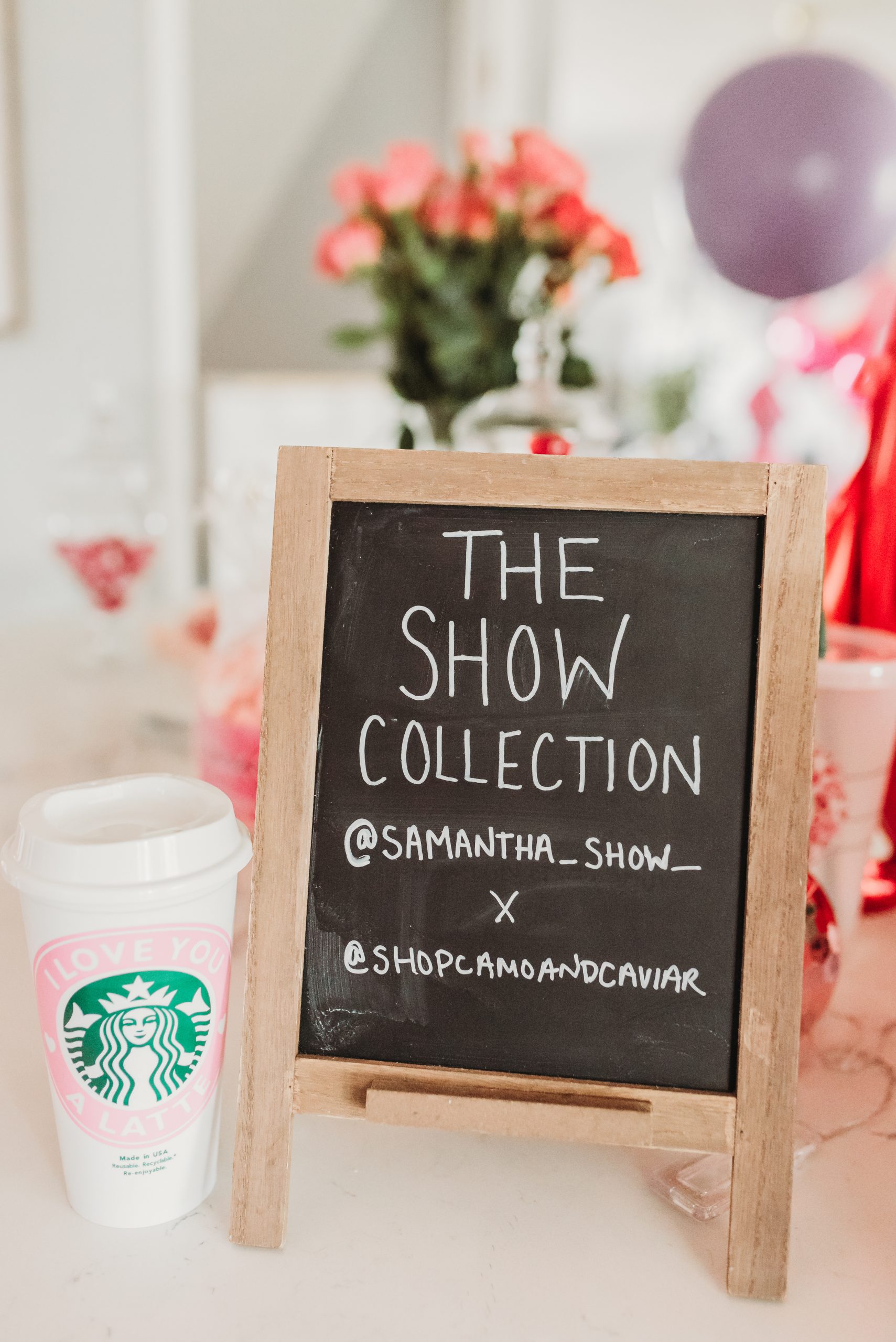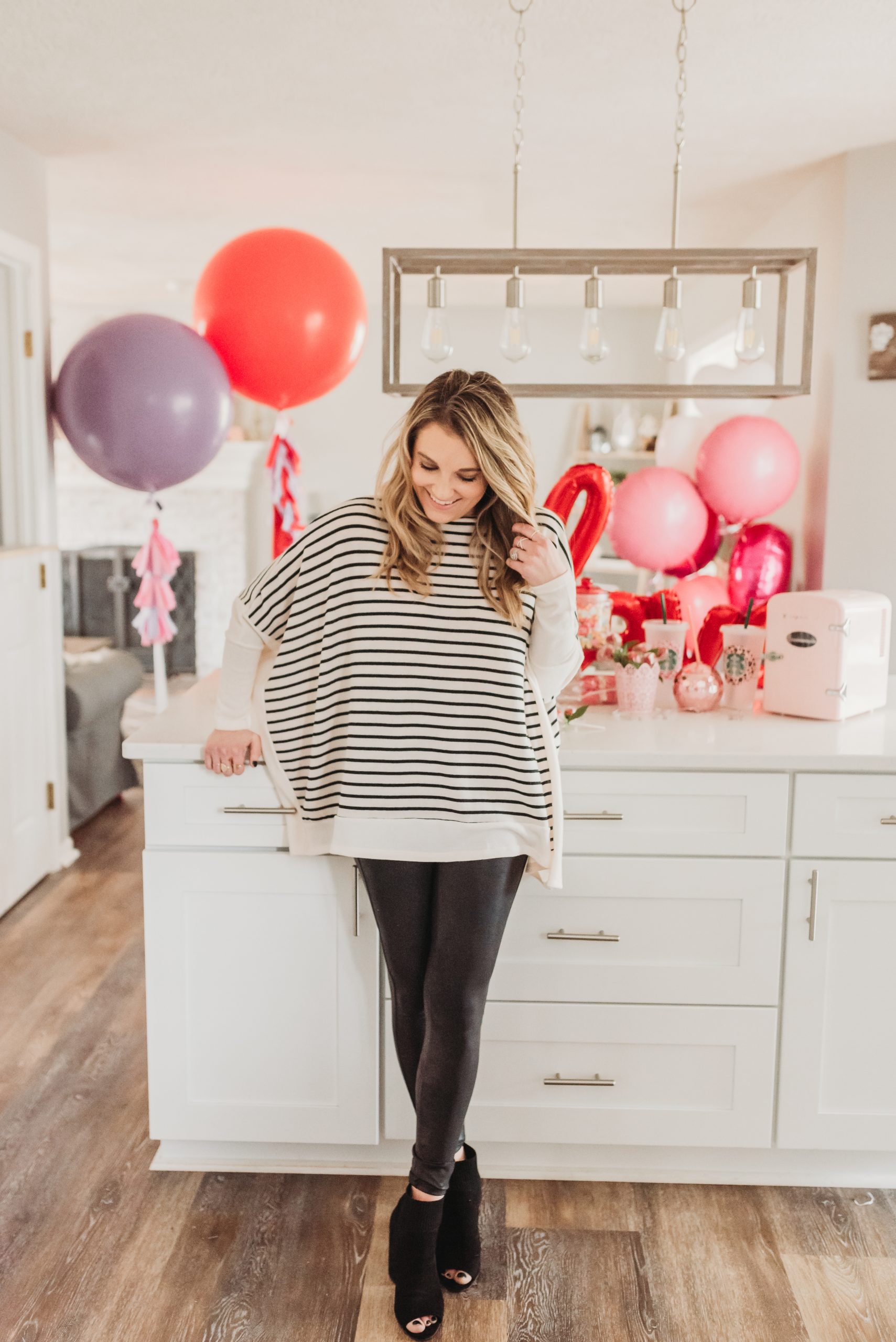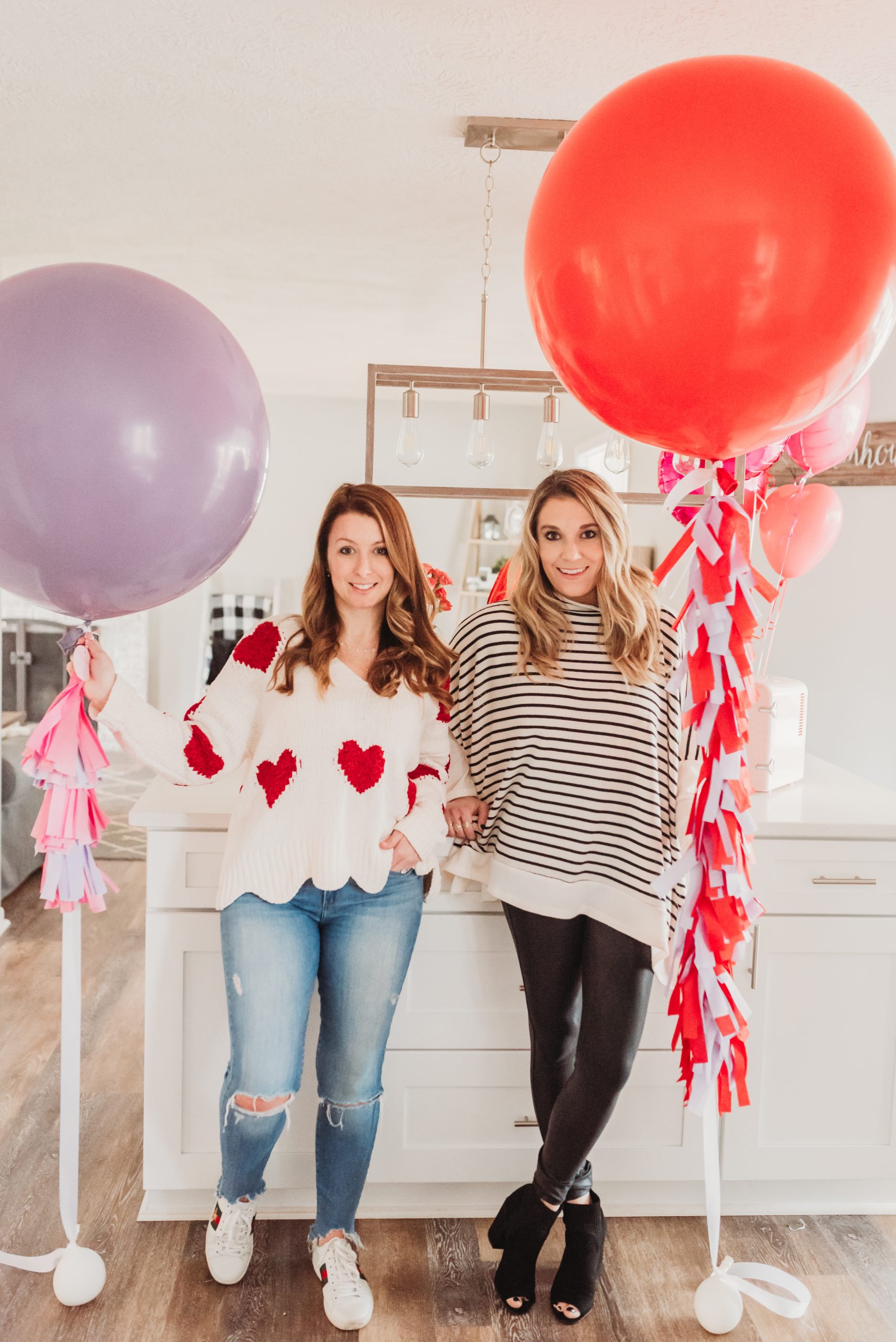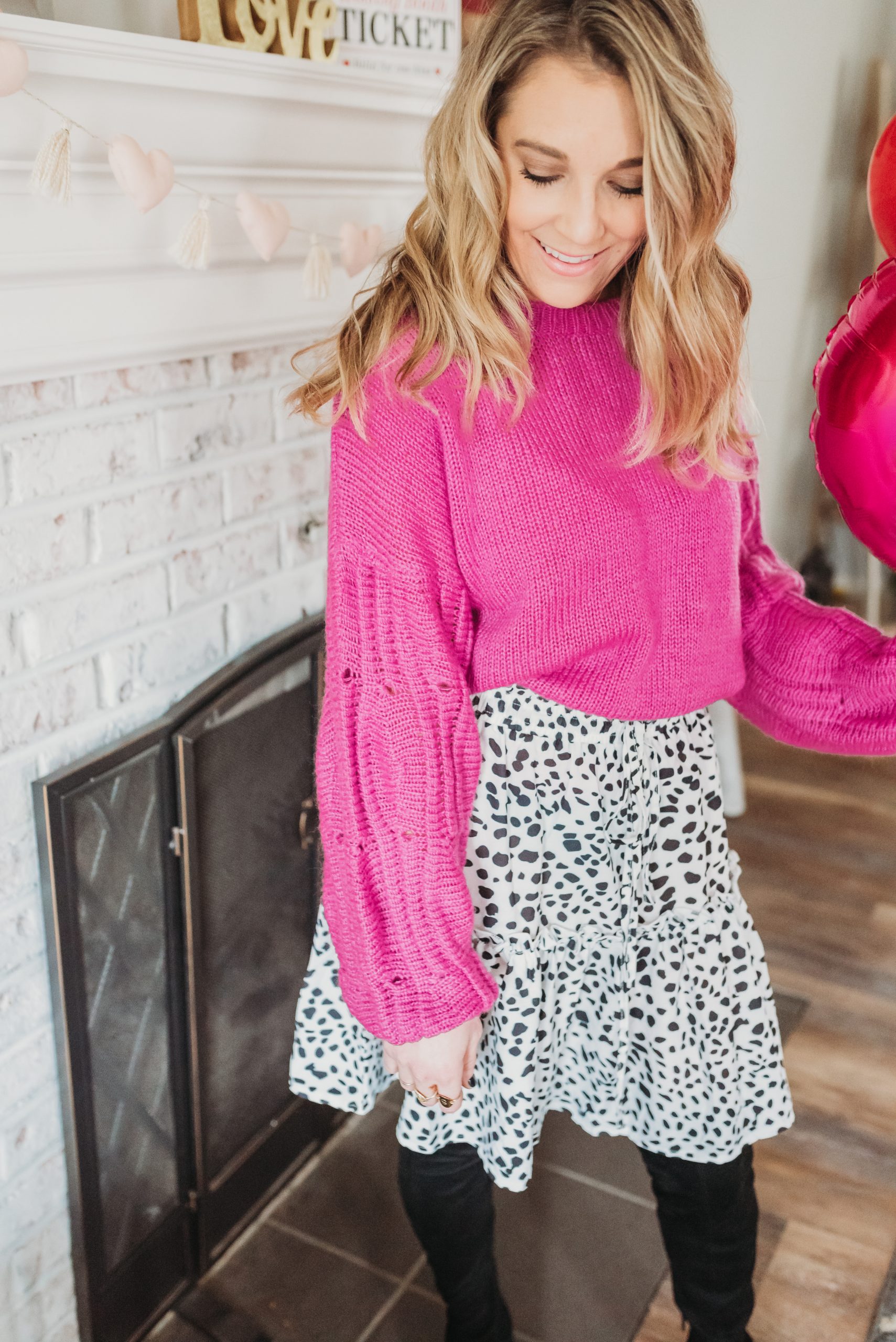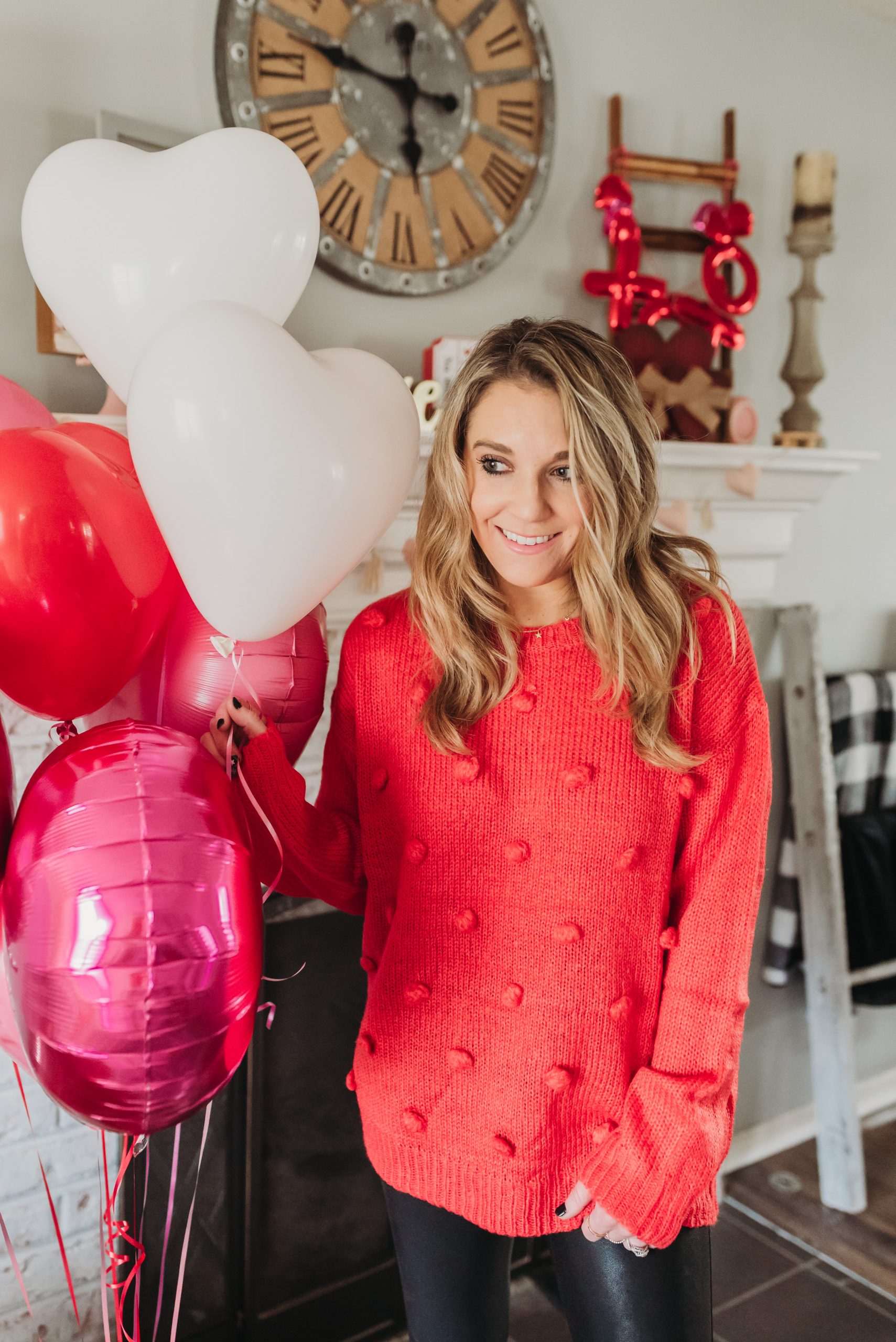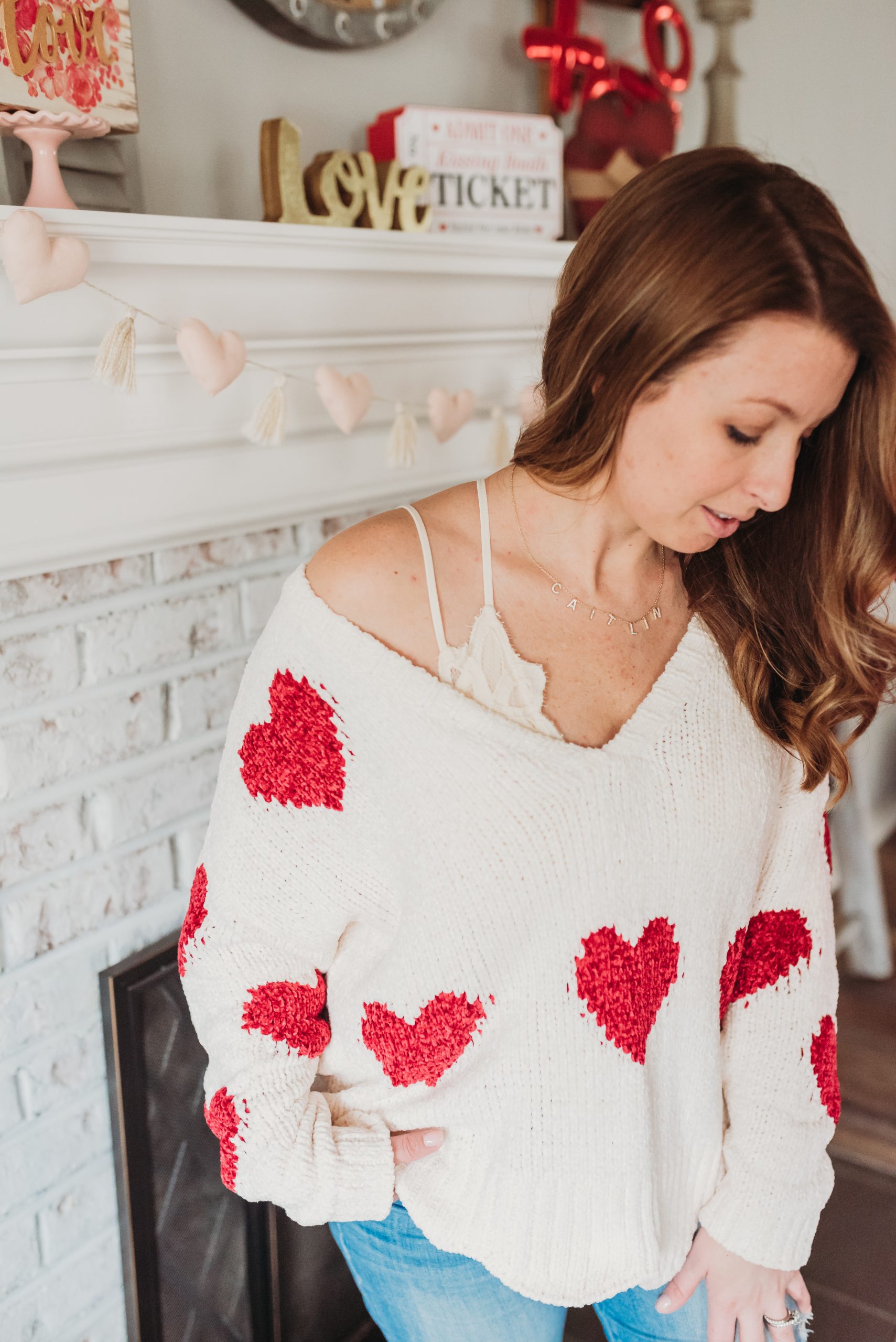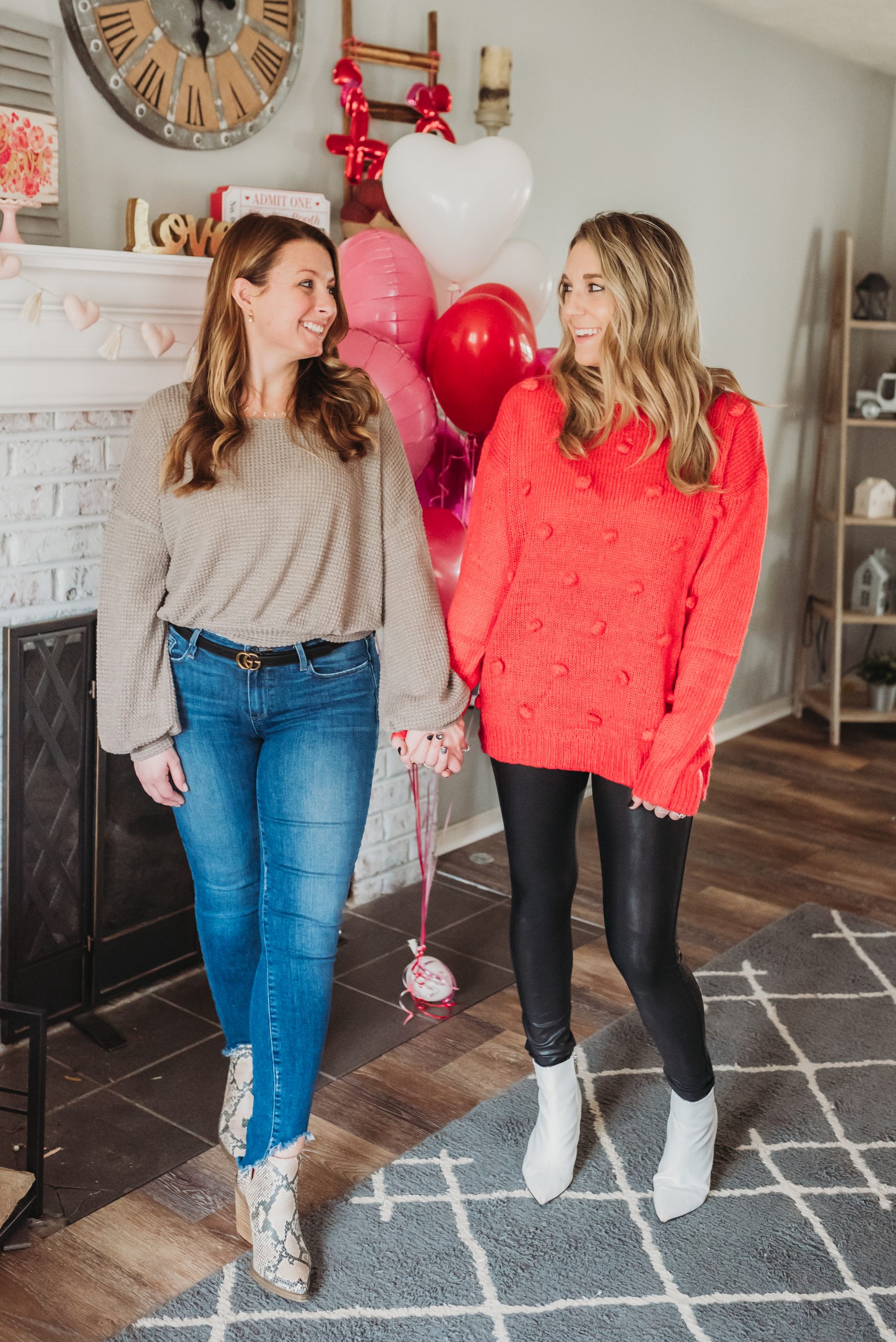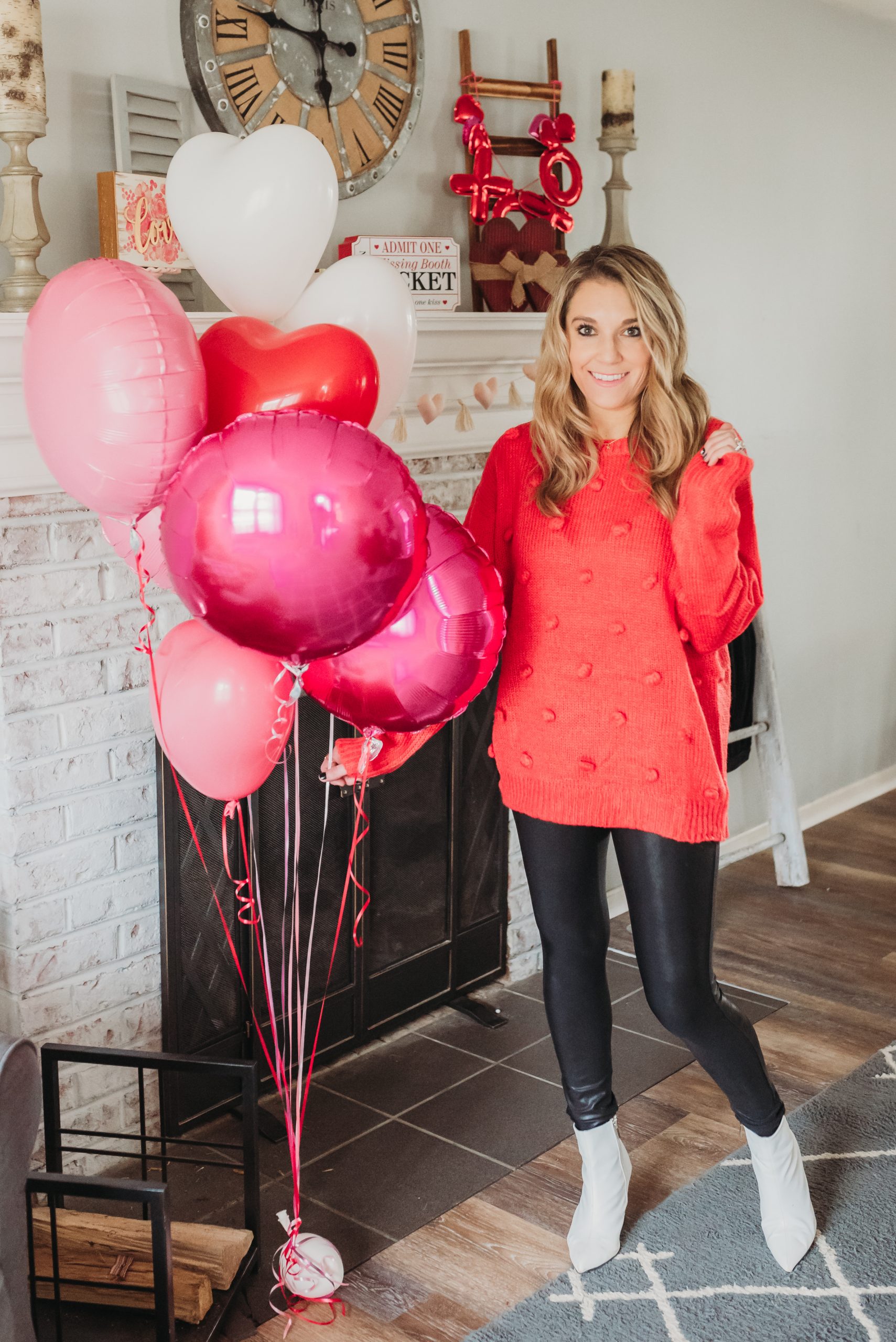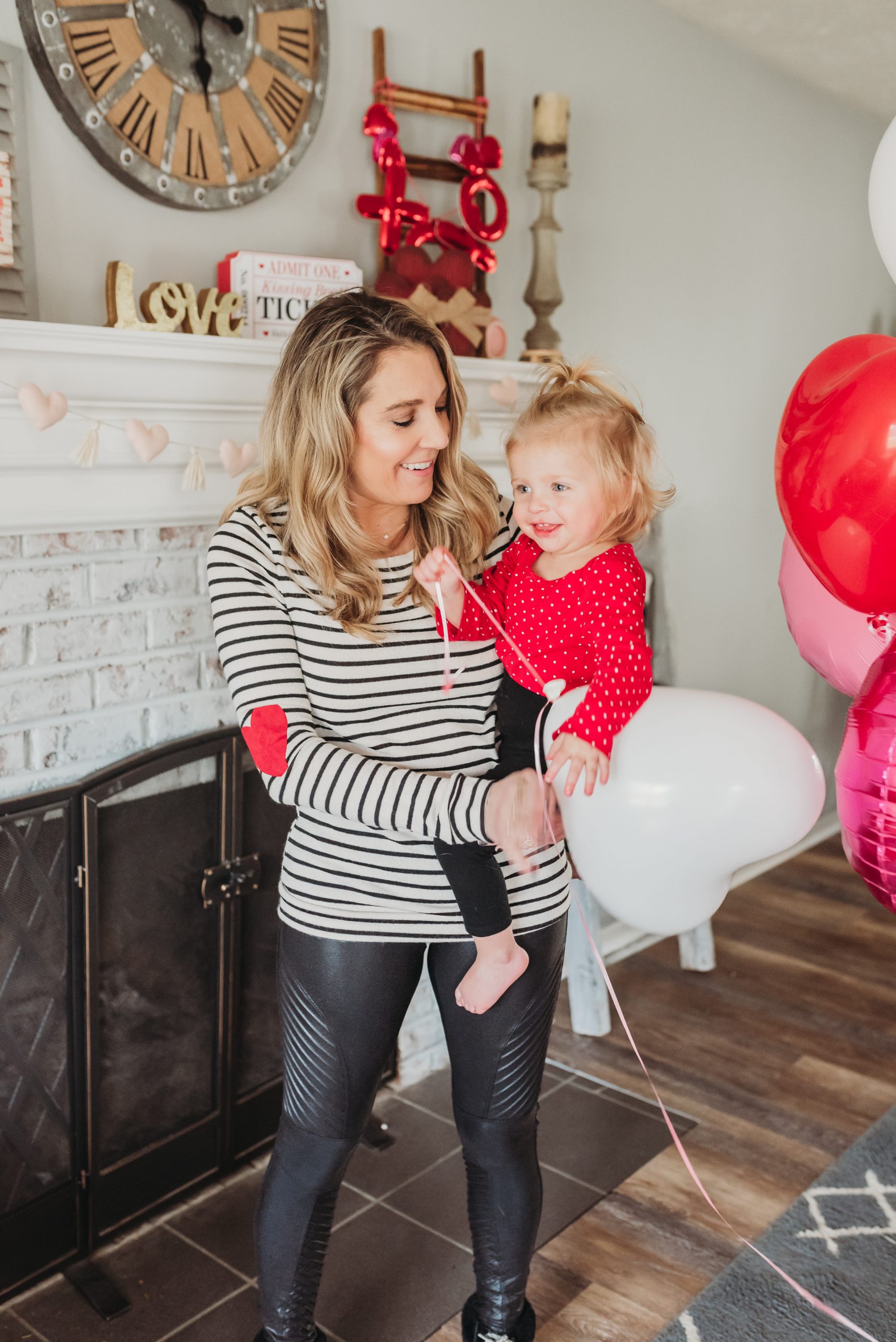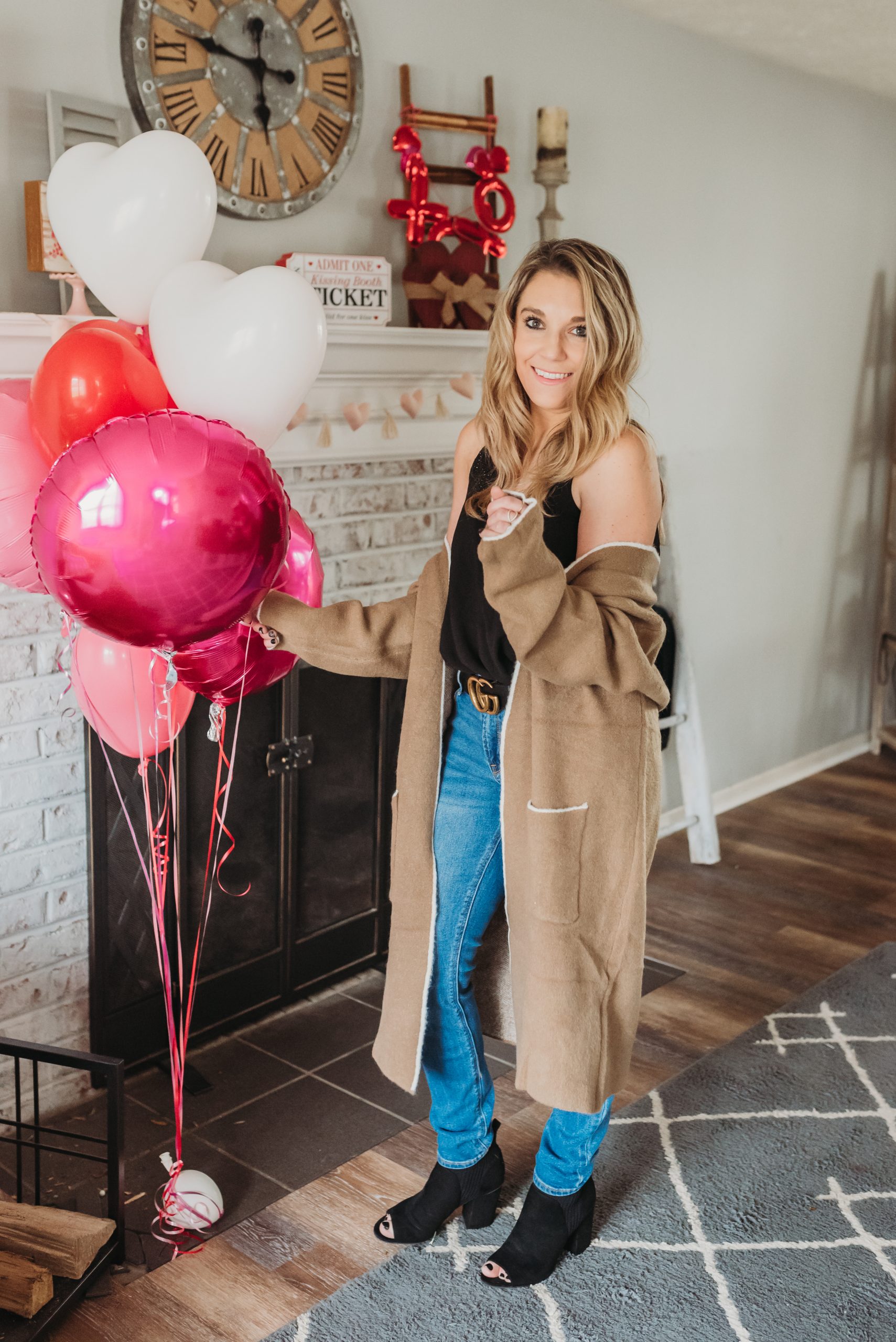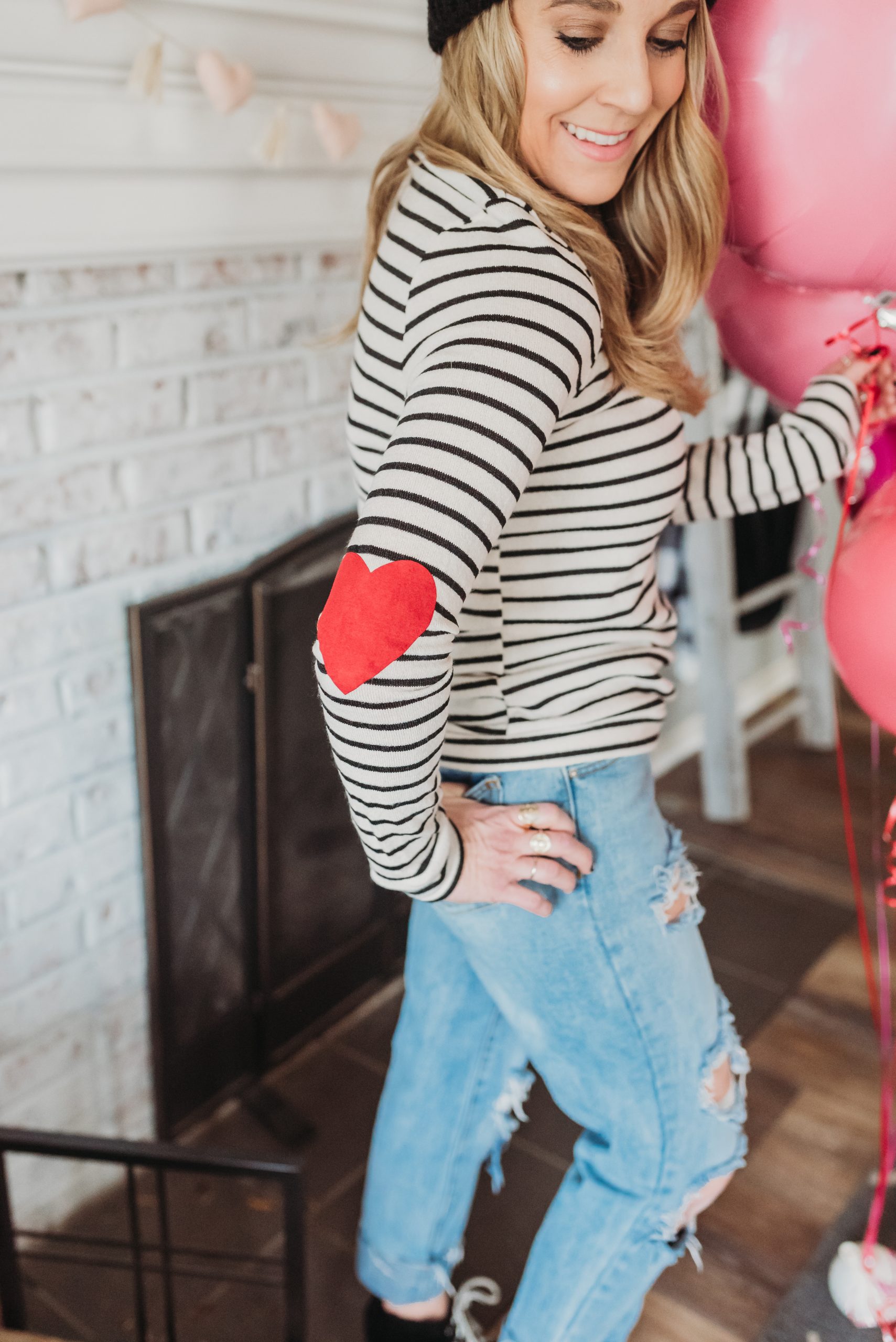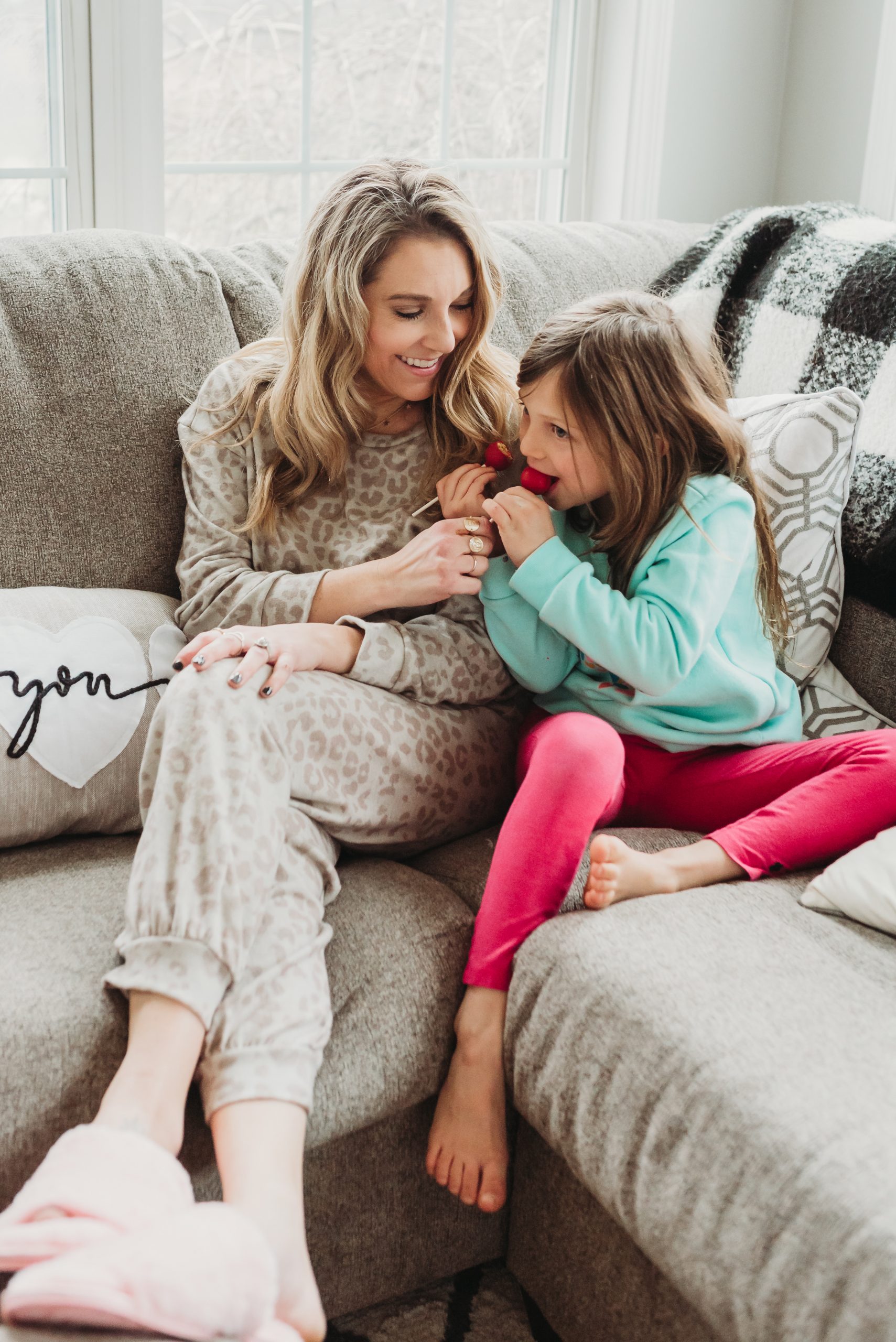 Samantha cardi in beige $58- I love a good neutral cardi and this oversized one is perfect! I also love it because it can be worn spring, fall and winter. I'm wearing the S/M option.
Piper tee with heart elbow detail $44- I love how subtle this heart elbow detail is. Sophisticated and fun 🙂 I'm wearing a small but size up for a looser fit!
Paislee leopard lounge set $58- LITERALLY the coziest lounge set ever! Perfect for running errands or lounging on the couch, all while being trendy. I chose to get a Medium because the small felt a bit tight on top!
Nolan thermal in mocha $44- Another neutral piece that can be worn for more than just Valentine's Day! And oh so cozy! Runs true to size but size up for a more generous fit.
Benning pom pom sweater in coral $58-This is one of my favorite pieces! Pom poms are very "in" right now and this color is beautiful. And a perfect transition piece for spring. I made it a little more edgy with faux leather spanx and white booties but would work with jeans or a skirt too! I'm wearing the S/M!
New York poncho style turtleneck $48- Another favorite piece of the collection! Versatile, cozy, and oh so chic! I'm in the small!
Babe chenille heart sweater  $64- The most obvious Valentine's Day piece of the collection, but how could we not have something with hearts on it?! And it's SO soft! Caitlin is in the small!
Miami sweater with open knit sleeve $56- This sweater is actually the one that surprised me the most! I knew I would like it but it's super cute on. And it's also more of an Orchid color so super different than what I would normally choose for myself! I'm in the S/M!
Georgia cold shoulder sweater in peach $44- I know it's taboo to talk about what we like about our bodies but I personally love my shoulders. So any cold-shoulder top is a yes for me! Runs true to size!
I also wanted to say a huge thank you to a few people who contributed to our fun photoshoot!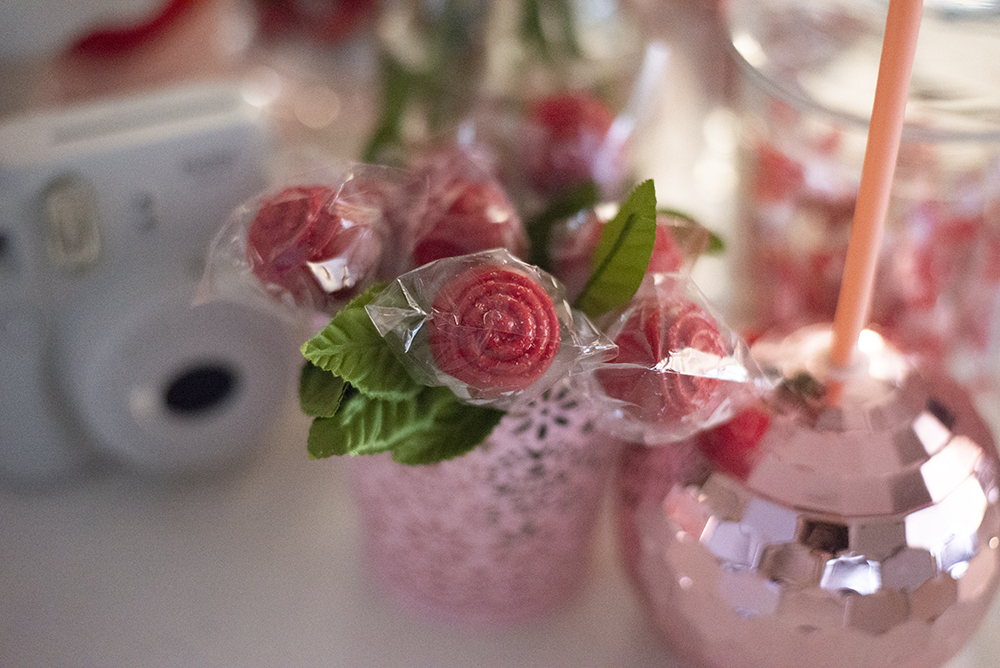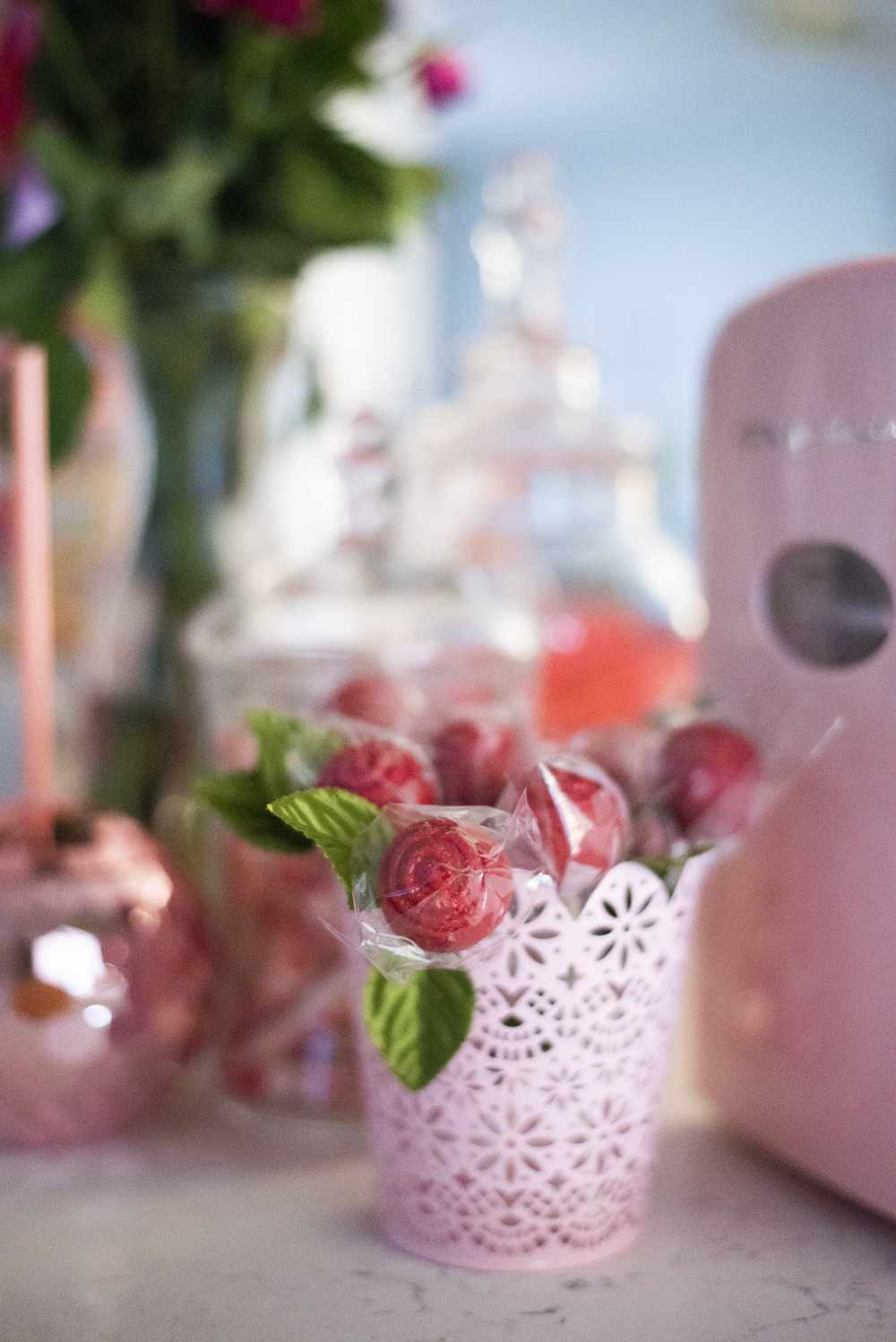 Daisy's Cake Pops for the adorable rose cake pops.. how stinking cute are these?! They were Funfetti inside… does it get much better?
Lauren Mackenzie Decals: I am obsessed with her coffee cups and these Valentine's Day designs are so fun! And they can all be customized and make the perfect gift. You can use code SAMANTHASHOW for 10% off your order!
Poppin' Cleveland: Need a custom balloon display for a party, photoshoot, event, whatever?! These ladies have you covered. So beautiful and they deliver them to you!
And there you have it! I just wanted to thank you all for your support and hope you love the collection as much as I do! Don't forget to use your discount code SS20 to shop The Show collection! Happy shopping! xo