This shop has been compensated by Collective Bias, Inc. and its advertiser. All opinions are mine alone. #UltimateLitter #CollectiveBias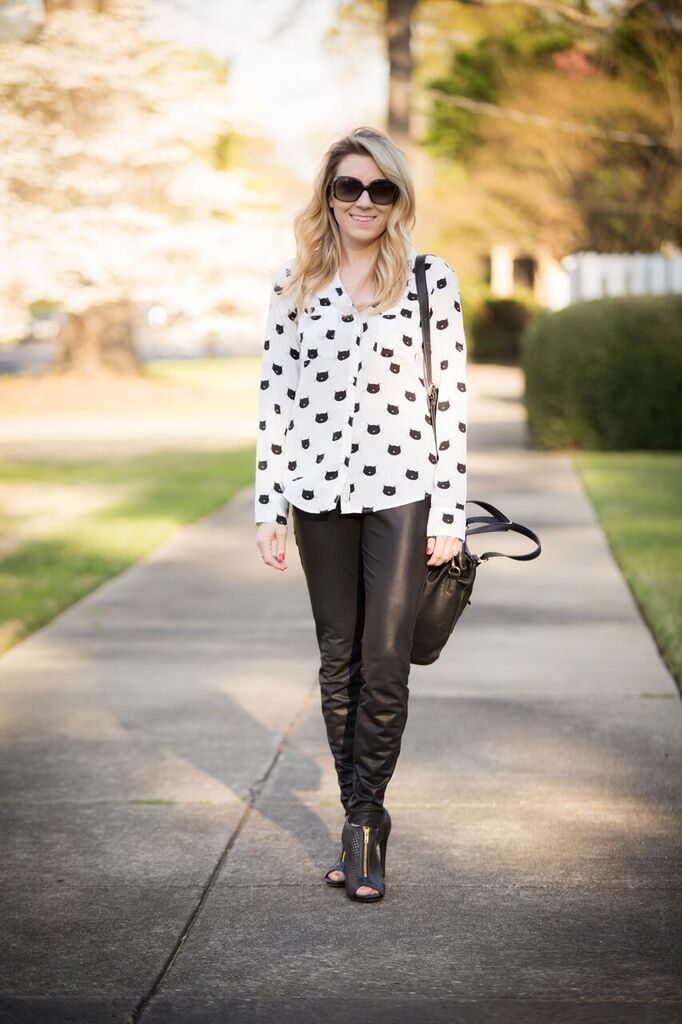 I've openly admitted it a few times, but I am obsessed with love my cats. If I didn't have two kids, two dogs, and a husband to take care of, I think I would take home every cat I could possibly find. I grew up with dogs and always envisioned cats to be independent, unfriendly, and borderline mean. But when we took in our first cat, she stole my heart and my mind was forever changed.
I love them so much, I decided to use them as inspiration for today's outfit!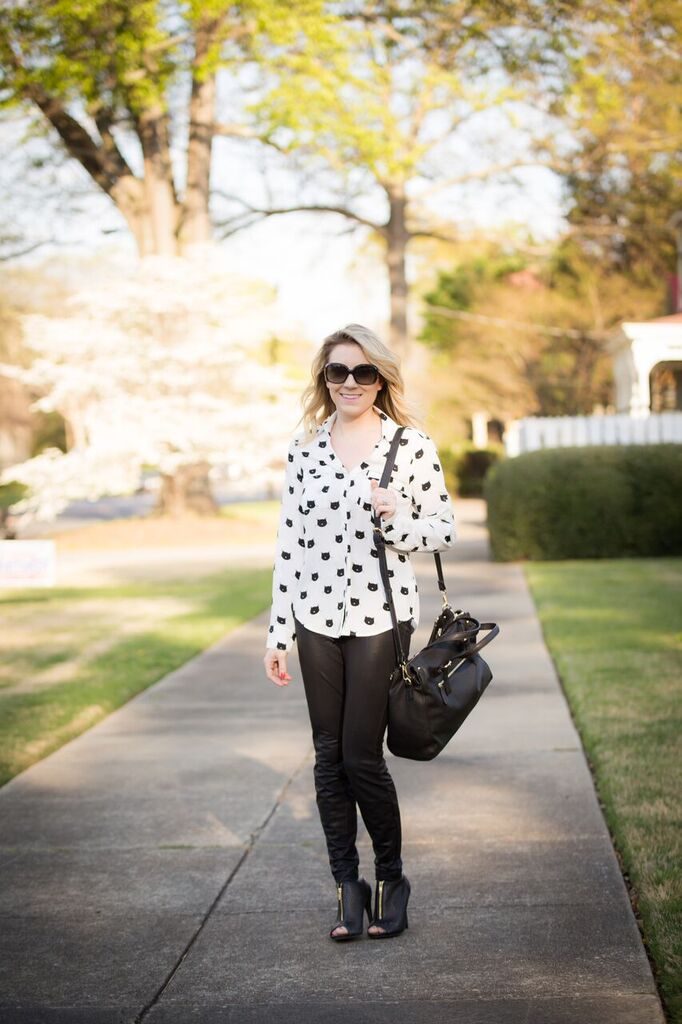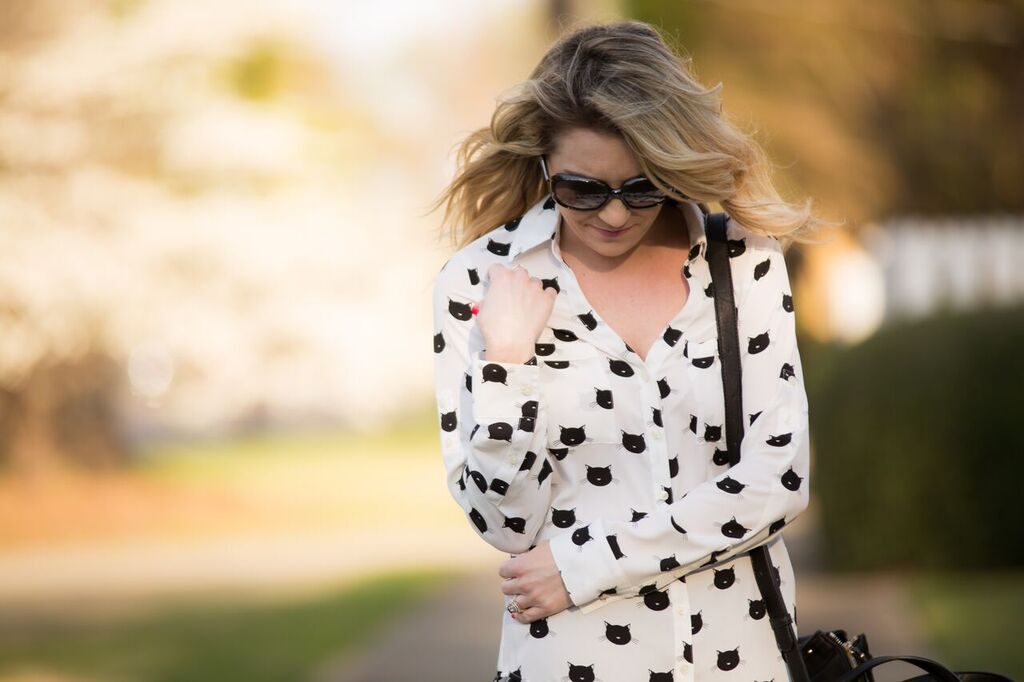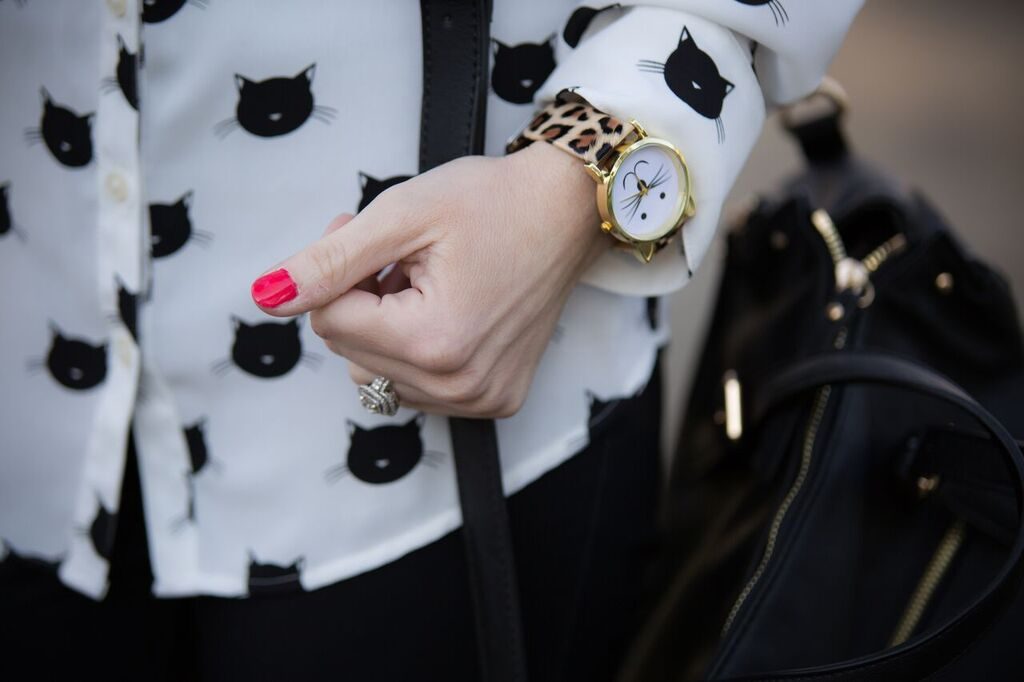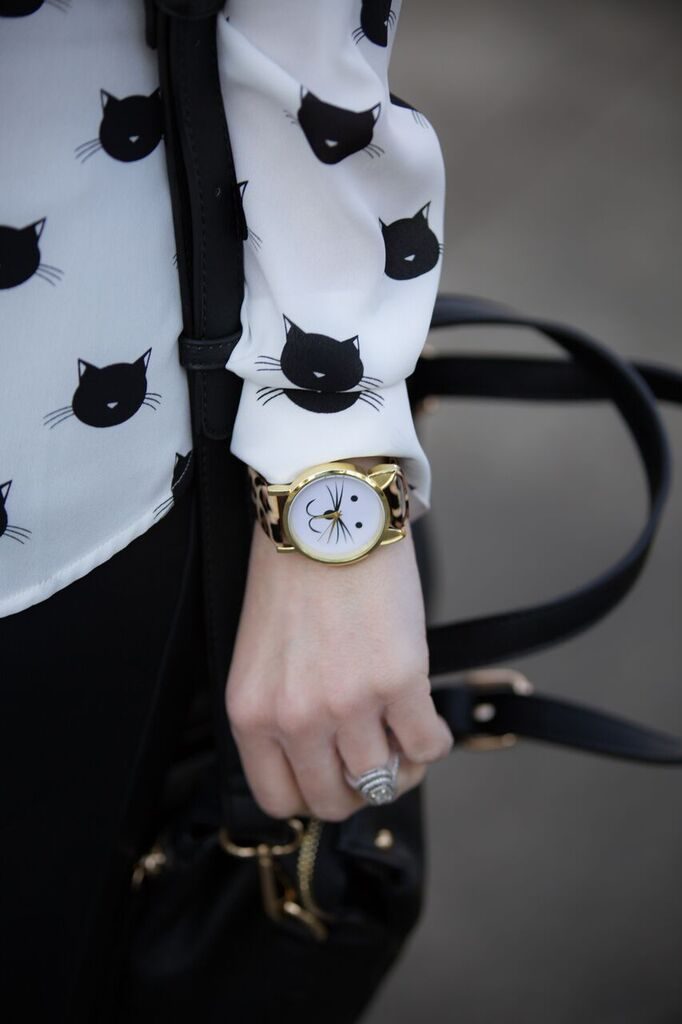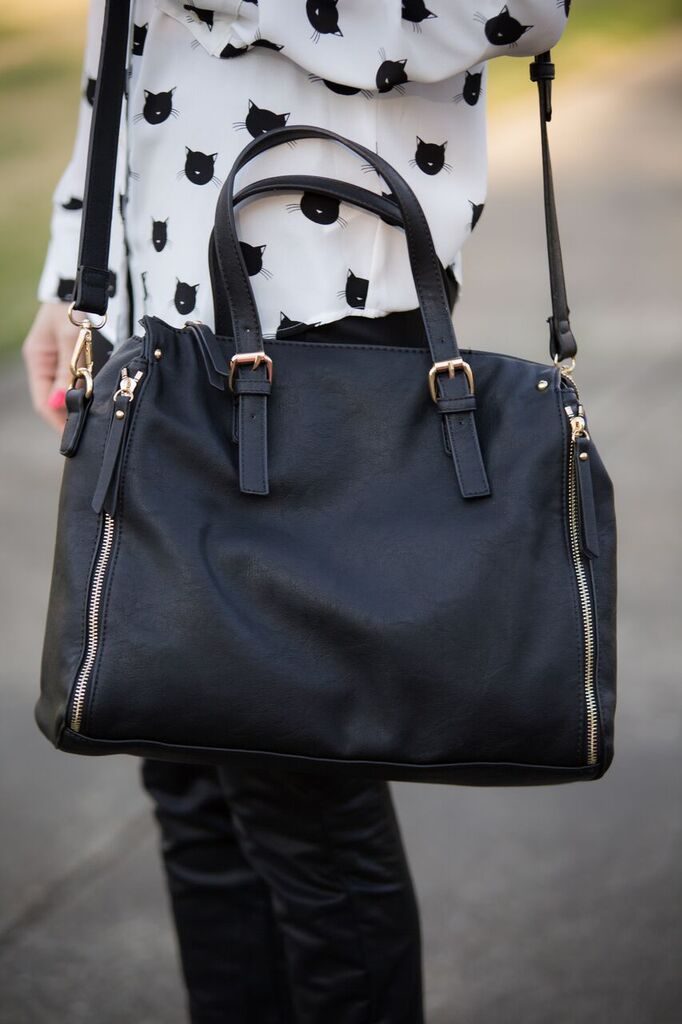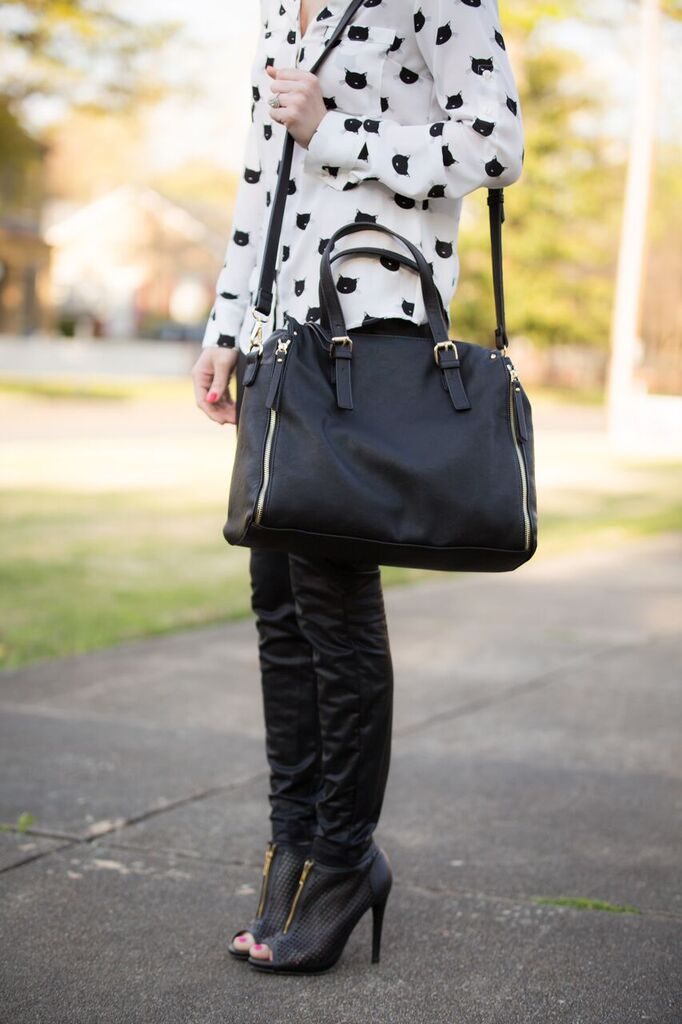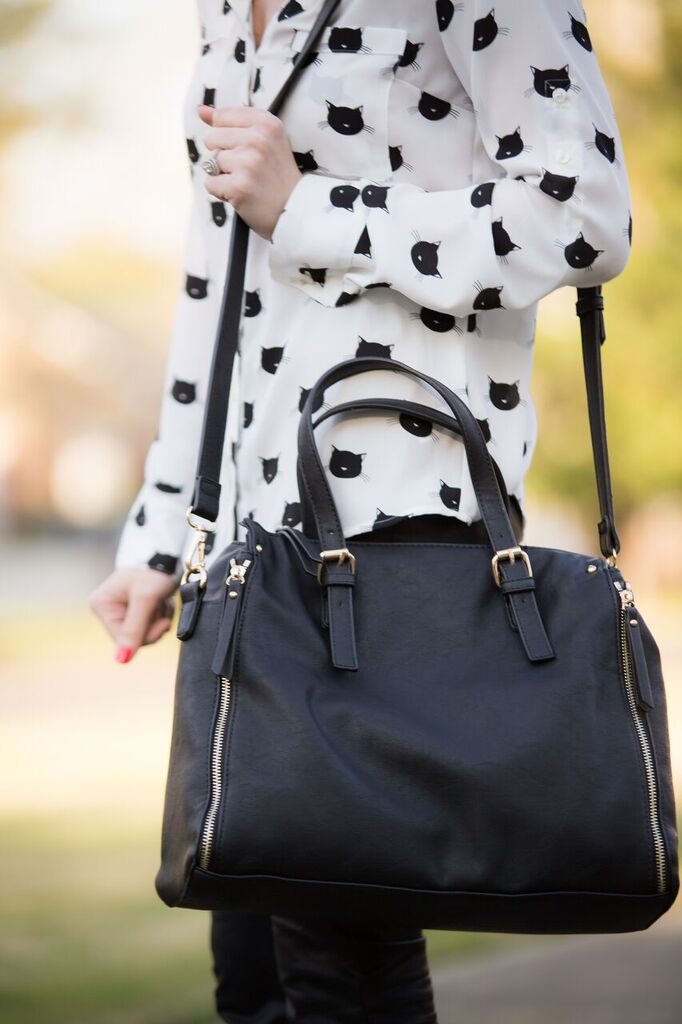 Being a cat owner was something new for me and something that came with a bit of a learning curve. Did you know cats are nocturnal and go absolutely insane at night?! Because I had no idea and was scared for my life the first night they started going buckwild around the house. But after establishing a routine and paying attention to them, I learned a few things…
Simple ways to keep your cats happy:
1) Physical activity: I spend at least 15 minutes everyday playing with the cats. Grab a toy or other random things they like (cotton swabs, hair ties, boxes) and challenge them!
2) Pet them: Cats love affection (at least mine do!) But petting them for a few minutes everyday helps you bond with your cat and makes their heart happy. I think we sometimes forget they need attention because they can be independent (or opposite and they can be extremely needy!) but it's important to give them that one on one time.
3) Stay on a feeding schedule: My cats have a dry food dispenser and I feed them a can of wet food in the morning and at night. They know exactly when it's time to eat and if I forget, they literally follow me around until I feed them.
4) Give them plenty of places to scratch: Neither of my cats are declawed, so it's important I have different places all over the house for them to scratch. We have scratching posts but also old baskets work well too.
5.) Natural sunlight is their BFF: Make sure they have access to windows and natural sunlight. They like to lay on the floor of my bedroom near my window or on the bench in the playroom since that's where the sunlight hits best. They love to sunbathe!
6) Keep their litter box clean: This goes for your happiness as well as theirs 🙂 I'm kind of OCD and clean out their litter box everyday or at the very most, every other day. We use Cat's Pride® Fresh & Light Ultimate Care® from Walmart. Cat's Pride® has over 50 years of experience and expertise in creating cat litter. Made with a US mined all clay formula, you know your kitties are getting the best litter they can. With low dust and tracking, you won't have to worry about a mess all over the room. Cat's Pride® is now over 50% lighter at 10 lbs (†See packaging for details) and provides 10+ day odor control & powerful absorption (*Based on laboratory testing, when used as directed). Not only is it great litter but Cat's Pride® also partners with and supports the American Humane Association as well as the Jason Debus Heigl Association in their mission to end animal cruelty. I may not be able to save all the pets but this certainly helps 🙂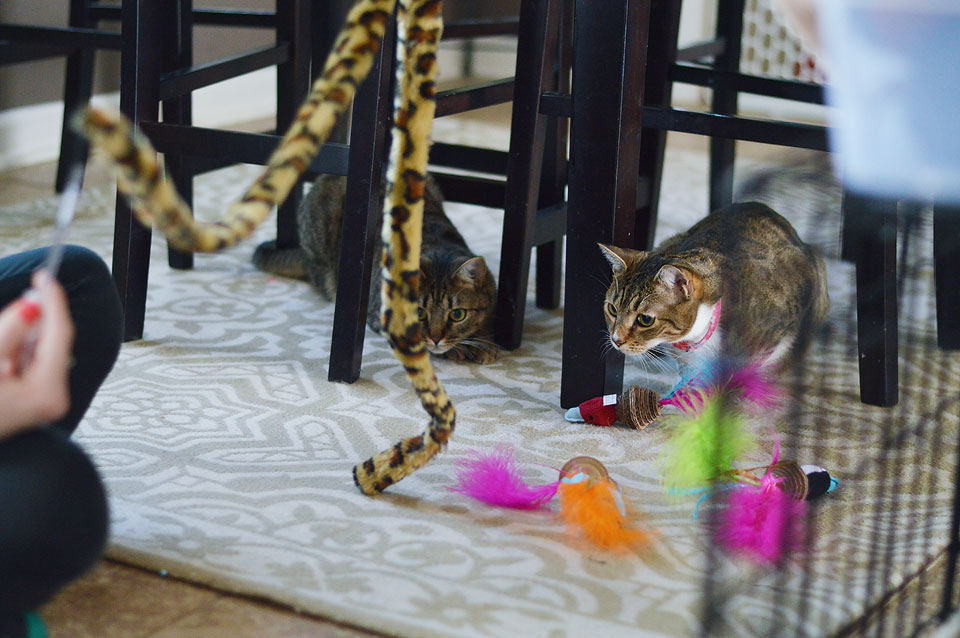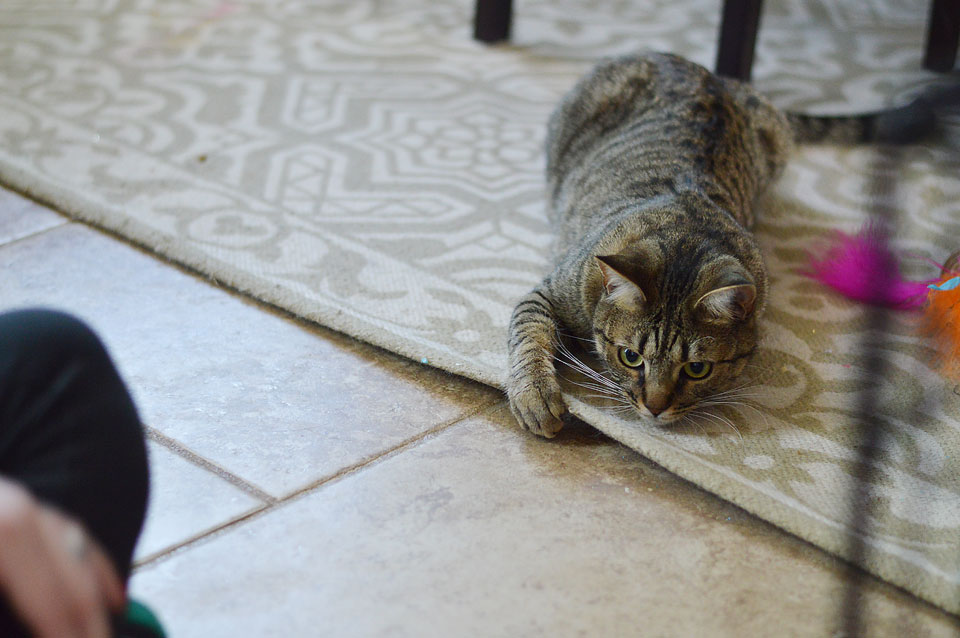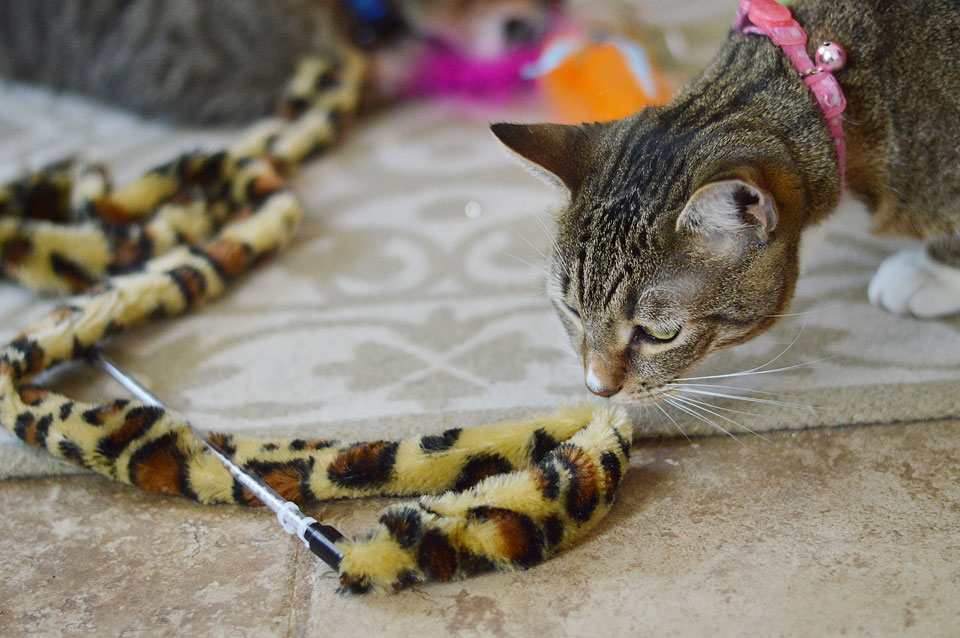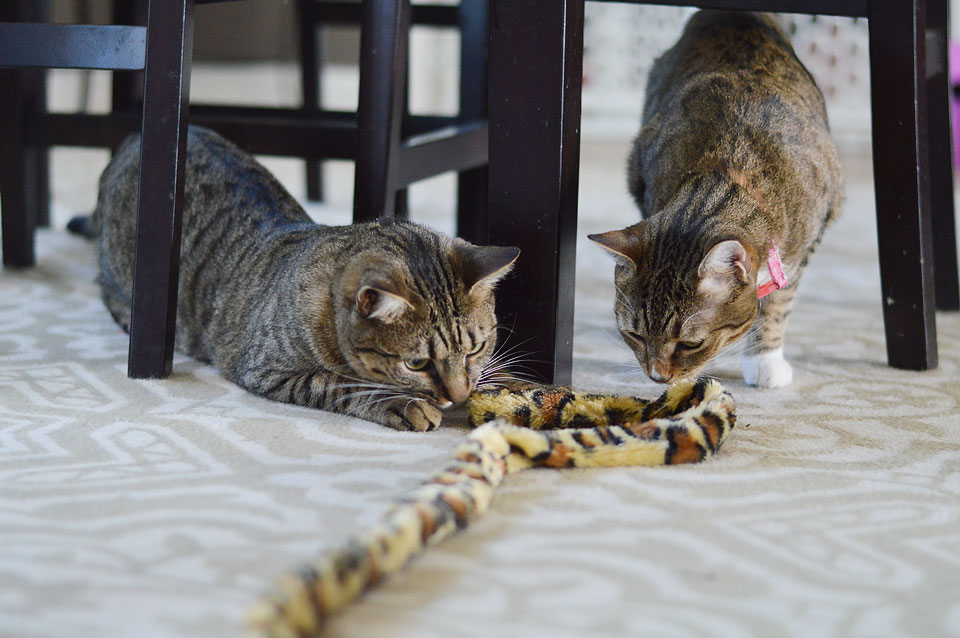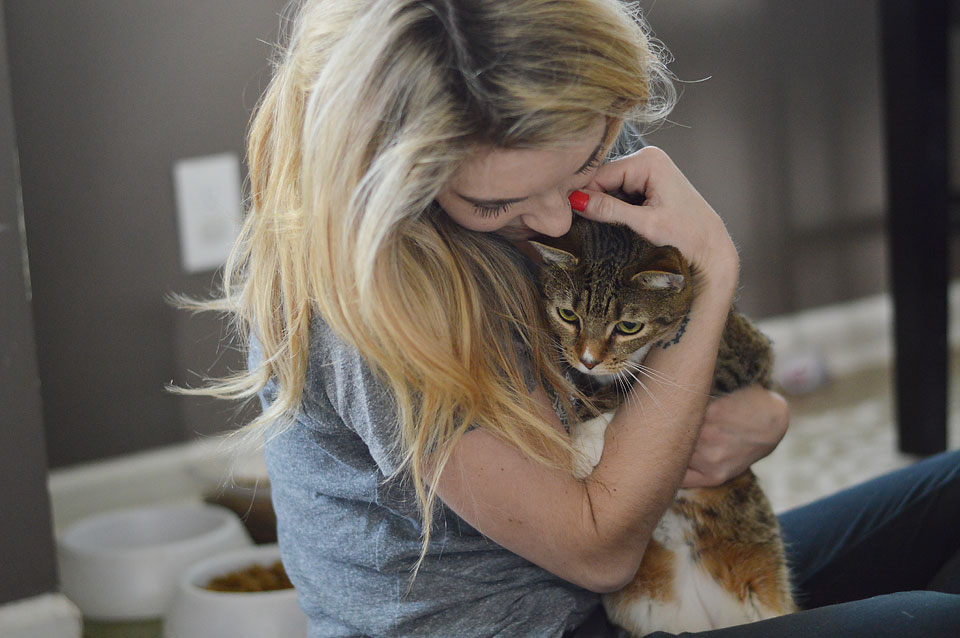 I wanted to share a chic cat look with all of you because I feel like sometimes cats can get a bad rap. Especially when it comes to litter boxes. But I promise, they're not scary and they're not as complicated as most people think! Cats are complicated, great litter is simple 🙂
And now something fun for you! Enter the giveaway below to win 1 $500 Walmart Gift Card or 1 of 2 $250 Gift Cards in the #UltimateLitter Sweepstakes! Spend it on yourself or on all of the great cat care items at Walmart… choice is yours! Good luck!
Cat's Pride Fresh & Light Ultimate Care Cat Litter
Following disclaimer must be included above the sweepstakes widget: No Purchase Necessary. The #UltimateLitter Sweepstakes begins on 3/15/16 at 12:00 A.M. ET and ends on 4/25/16 at 11:59:59 PM ET. Legal residents of the 50 US/DC only, 18+. Void where prohibited. For Official Rules, click below.