What I'm about to tell you, well you probably wouldn't believe me if I told you while I was strapped to a lie detector and receiving Chinese Water Torture.
It's that crazy.
Zach and I had set a date for our "big" wedding after we had gotten married in Georgia. We had started planning, attended Bridal Shows, visited venues and picked the wedding party. And most importantly, I had bought the dress.
You know, the dress that you try on and your mom cries because she knows it's the one and has never seen you look more beautiful and happy? Sigh, yes, that dress.
But the Army had other plans. And these plans included deploying my husband to Afghanistan during the time we had planned for our wedding. While clearly I needed the groom, and so with the hubby's orders came the cancellation of our wedding.
Now we know that every little girl dreams of her big day. Walking down the aisle and feeling like a princess in the most stunning gown imaginable. Well me, I literally had that dress ripped from my hands as fast as I could say deployment.
I returned it to the store. It devastated me to look at it and I honestly couldn't afford to keep it sitting in my closet with no wedding date in sight. I cried when I took it back; that was my dress, my dream wedding, and all it meant to me at that moment was having my husband being shipped off to Afghanistan and not getting the wedding we deserved.
A few months ago, two friends of mine who also happen to be amazing photographers, approached me about a "wedmock". A wedmock is a chance for anyone that has ever eloped, had a simple wedding, couldn't afford professional pictures at the time, or maybe just wants to get all dolled up again for no reason to do just that. Choose a location, choose flowers, choose a cake, etc. and "mock" a real wedding!
We had a small, intimate wedding in Georgia so although we have a few great snap shots of that day, they weren't professional nor were they in a beautiful, dreamlike location.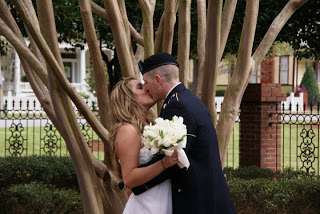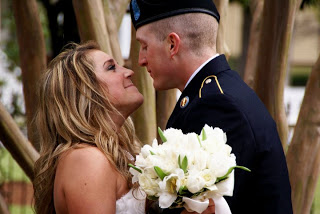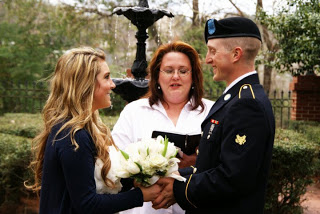 That's where this wedmock comes in. So after my friends had told me about it, I needed a white dress. I was thinking of something simple, maybe something I had, or something I could borrow. But then as we all dreamt up a bigger picture, I needed a real wedding dress.
Obviously I didn't want to buy a new one, but maybe I could find one secondhand to buy or borrow. A friend from home had seen my Facebook post and graciously offered to send me hers so that I could wear it for the shoot.
I had seen her pictures and thought it was a beautiful dress, but as I ripped open the box that the mailman had just dropped off, I froze.
It was the dress. MY dress. The exact same dress that I had picked out for my own wedding and had to take back to the store. You can't tell me that's coincidence; it was meant to be. I was meant to wear that dress. I cried, again, but this time they were happy  tears and tears of bewilderment. Never in my wildest dreams had I imagined to open that box and see the dress I had fallen in love with years ago.
Even weirder; it fit like a glove, alterations made for her and all, and I was finally able to wear the dress I was forced to give up.
God, the universe, and fate work in mysterious ways. This sweetheart of a woman who so selflessly let me borrow her dress was put into my life for a reason. These photographers, on top of being my friends, chose me to do this wedmock without even knowing how much wedding pictures and this dress would really mean to me.
It poured yesterday. I mean torrential down poured when we first got there. But all of a sudden, a rainbow (a double rainbow actually) appeared, and then sun began to shine. I don't want to get all symbolic or deep on you, but think about it. Really think about it and the past couple of months my husband and I have had, and you'll see, a bigger force than us was behind this wedmock.
Thank you to A for letting me borrow something so special. Thank you to
516 Photography
and
Bethany Payne Photography
for taking such amazing pictures and for being so easy and professional to work with. You ladies truly made something possible that I wasn't sure I was ever going to be able to have. Keep up what you're doing, you have more of an impact on your clients that you know.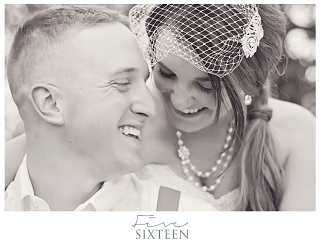 Here's to second chances 🙂
Head over to these fantastic photographers Facebook pages or blogs to see more of their amazing work!