Mac 'n' Cheeseburgers anyone?
Memorial Day Weekend is infamous for cookouts; Whether you're sitting by the pool and enjoying a few cold ones with friends or headed to the beach for a little sand volleyball, you've gotta eat, right?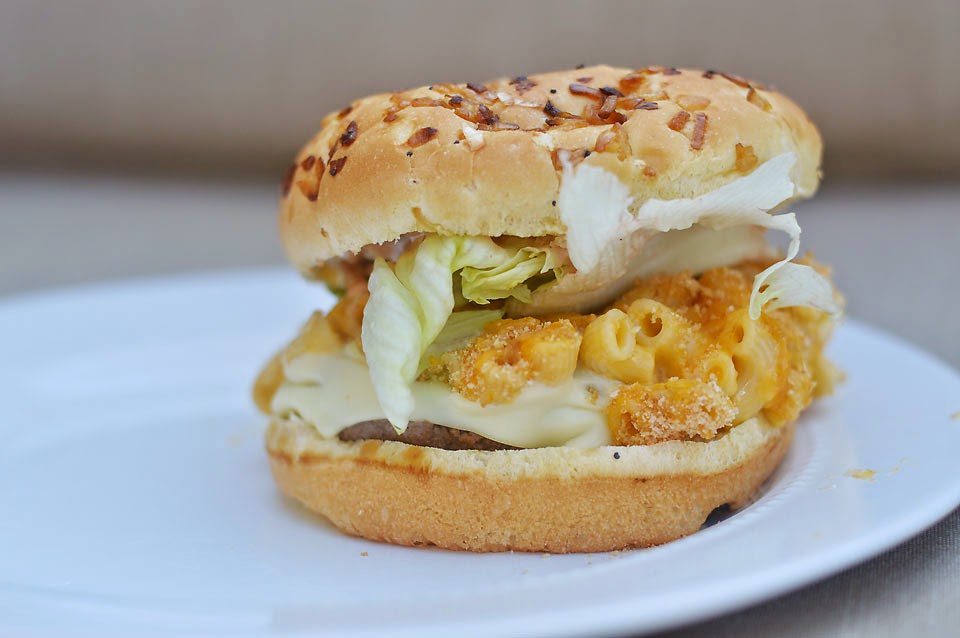 Enter the Mac 'n' Cheeseburger. When I was pregnant with my son, I can remember craving a Grilled Mac 'n' Cheese sandwich that I once saw on a menu somewhere. But when I went back to the restaurant, they no longer served it! Don't ask me why I didn't just make my own at home but for some reason, it never happened.
So when Memorial Day rolled around, I decided to give our regular burgers a twist and make my own Mac 'n' Cheeseburger!
Ingredients:
Ground beef
Kraft Singles
Kraft Homestyle Macaroni and Cheese
Kraft Honey BBQ sauce
Kraft Homestyle Ranch dressing
Lettuce
Crunchy onions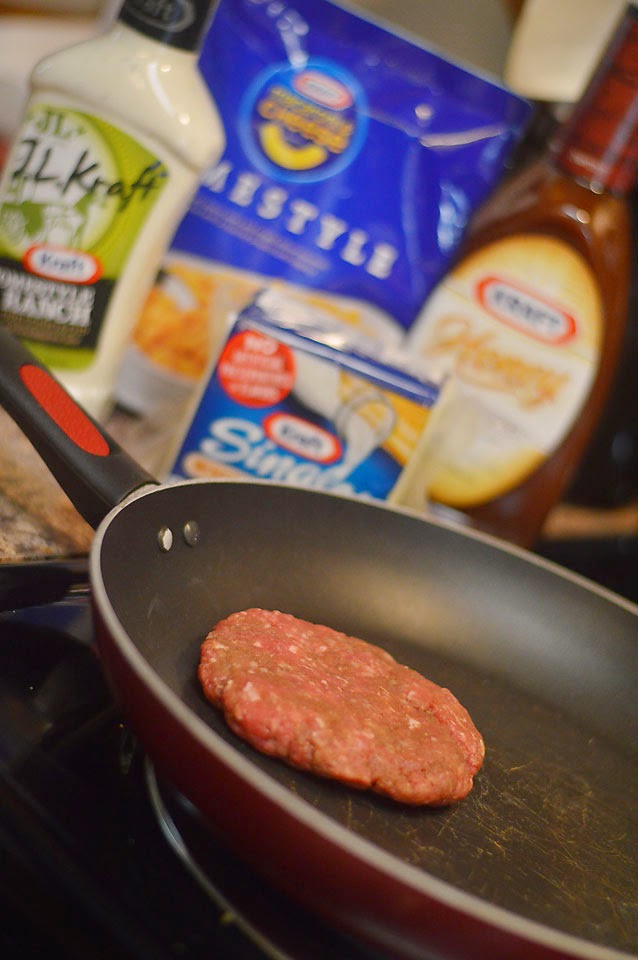 Season your burgers however you like; I used a little garlic and onion salt and Worcestershire sauce. Cook them!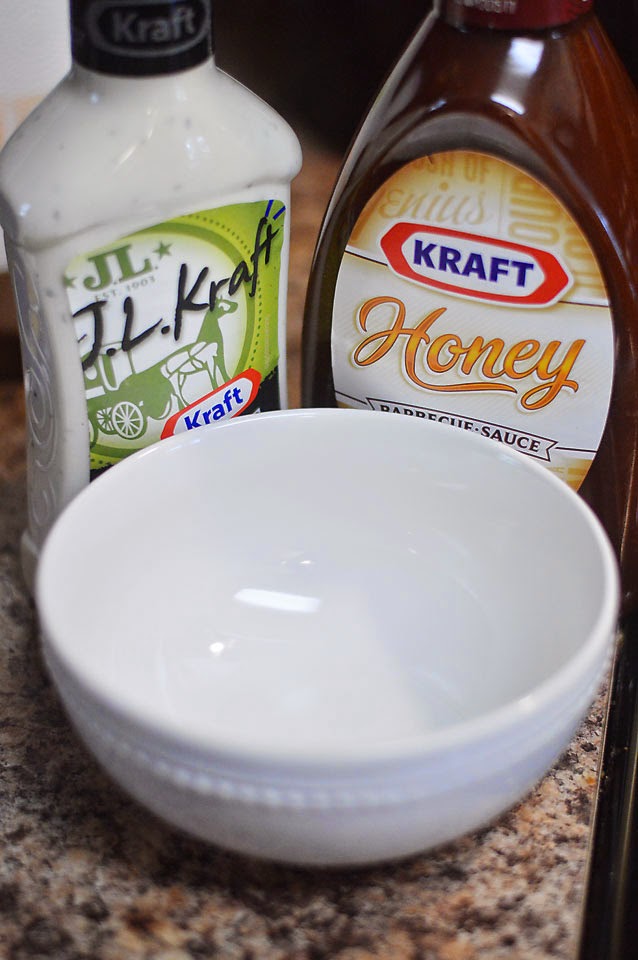 I mixed equal parts BBQ sauce and Ranch dressing. You could add more or less depending on what flavor you are going for.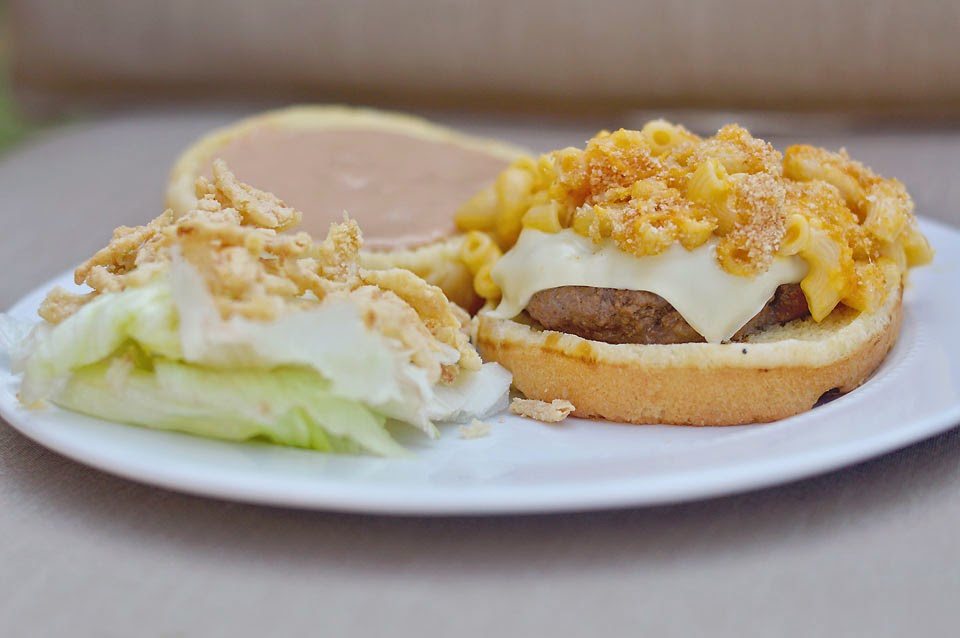 Make the macaroni and cheese according to the instructions. I chose this specific type because you bake it in the over after preparing it on the stovetop and that makes it easier to stay on the burger.
I topped mine with lettuce, a slice of White American Kraft singles, and crunchy onions.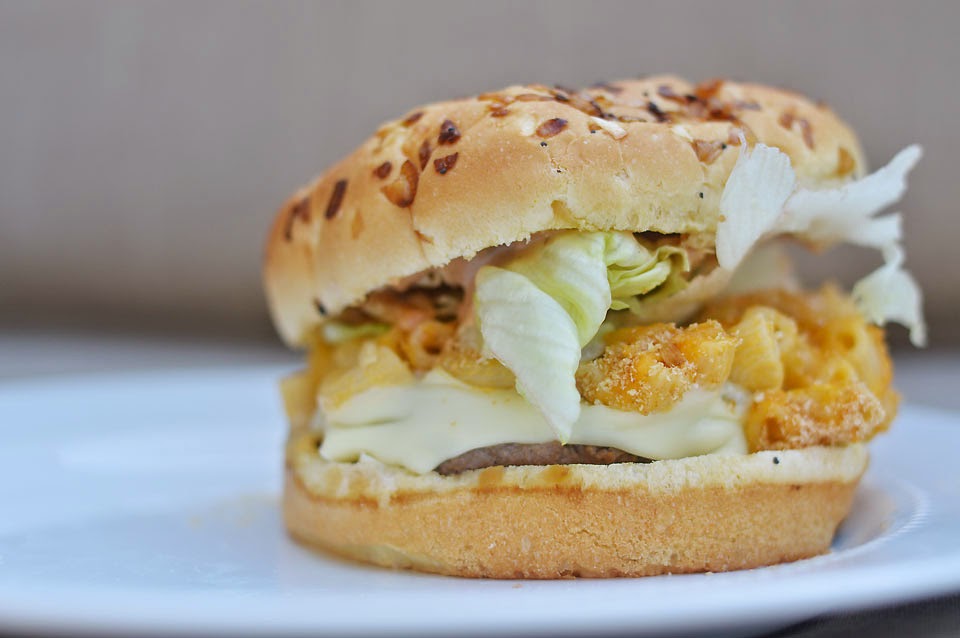 Seriously, this thing is delicious. I know it looks huge and yes, it's messy. But that's what summer BBQ's are all about; good food, getting messy, and having fun. A nice wholesome meal will pave the way for a long night of fun with friends and family 🙂
I hope everyone has a healthy, happy, and safe Memorial Day Weekend! And please take a second to say a prayer and remember those who have paid the ultimate sacrifice so that we may have the things we have today.