Real Mom Fashion: Denim shorts and tops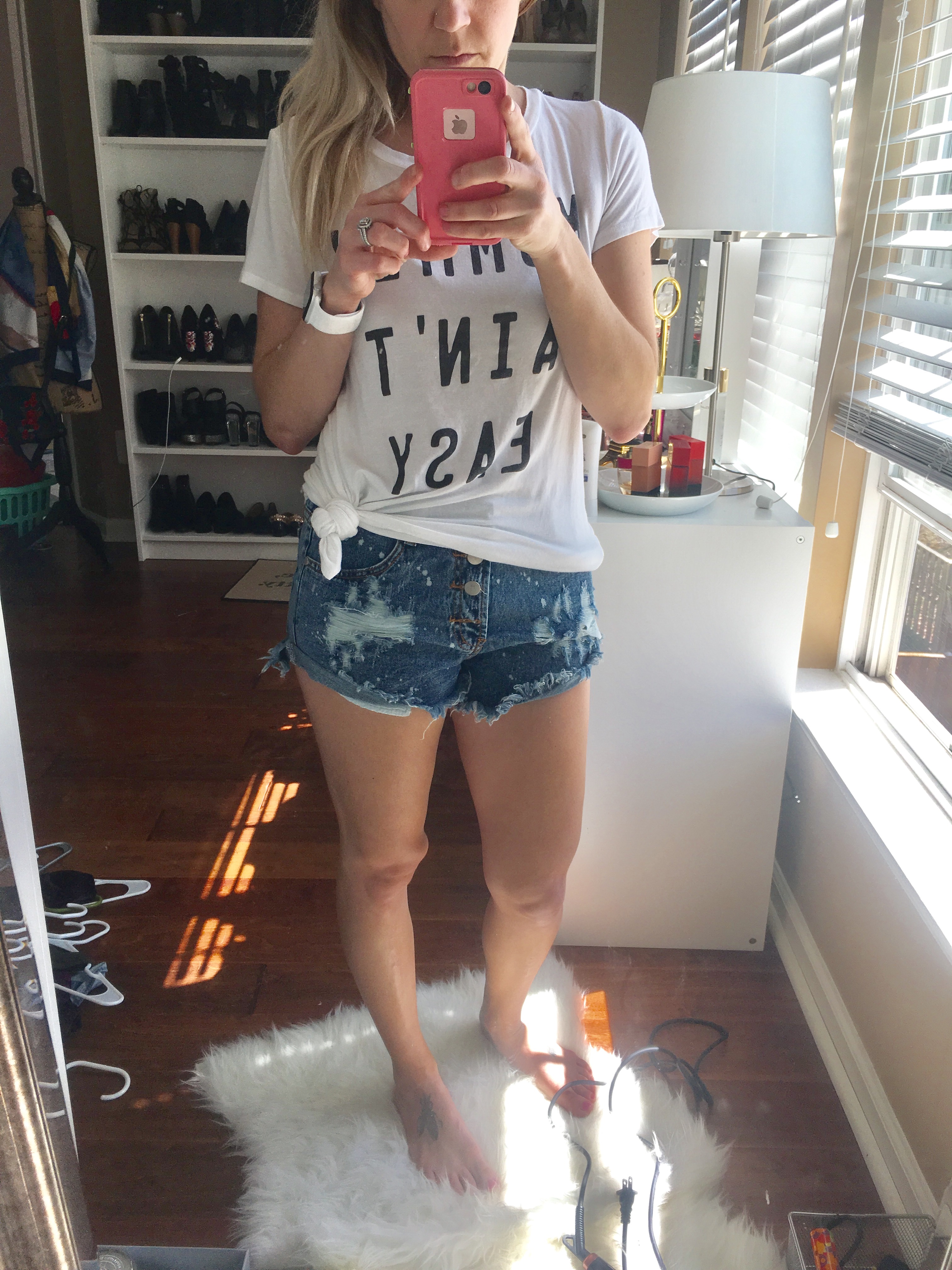 To be honest, changing my style never really crossed my mind when I had kids. Obviously wearing maternity clothes was a totally new adventure. And then dressing my body afterwards was pretty much wearing whatever I felt comfortable in. No one tells you how much skin is just going to be hanging around after the baby is out. That your body will feel, for lack of better words, deflated. But fear not, it gets better!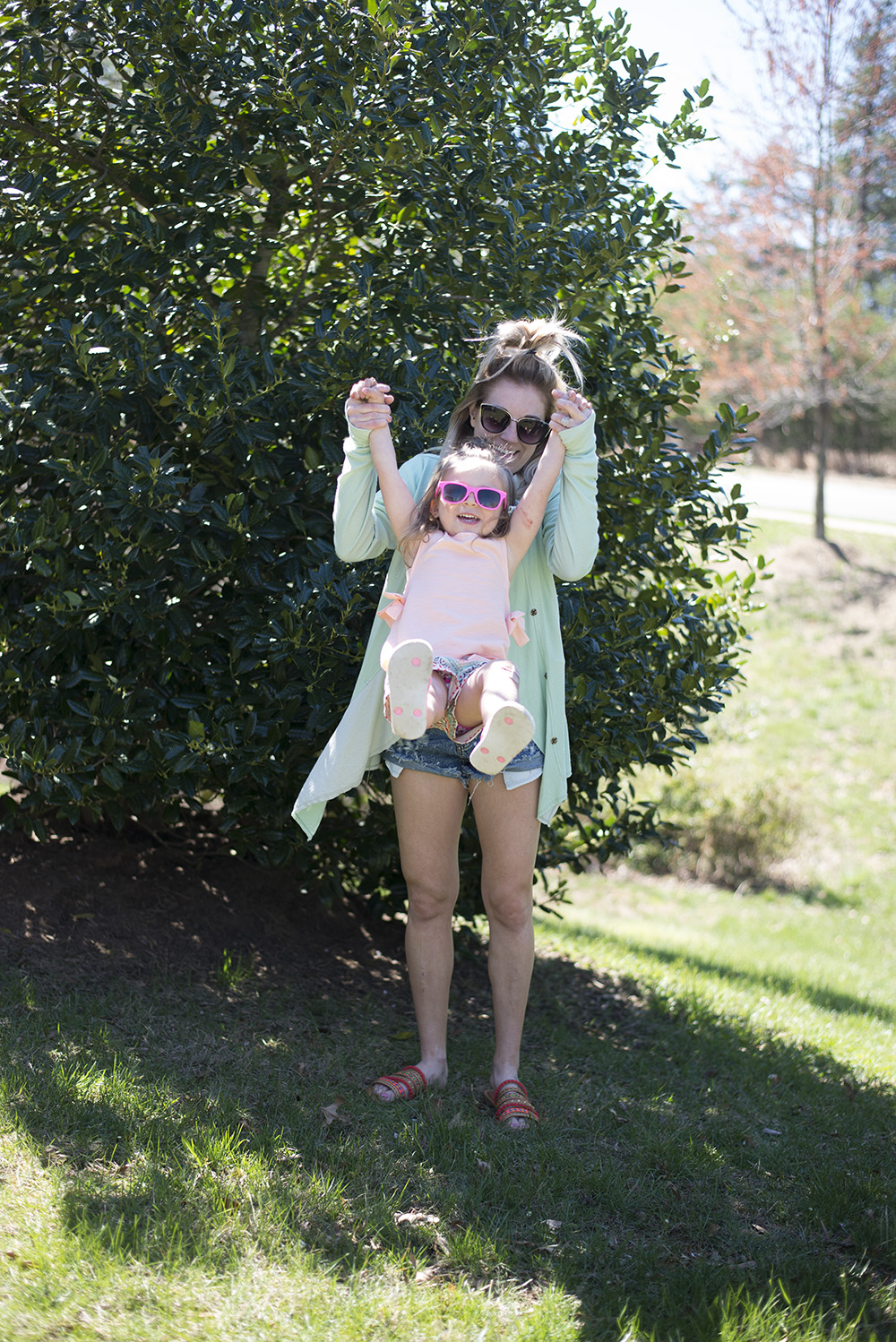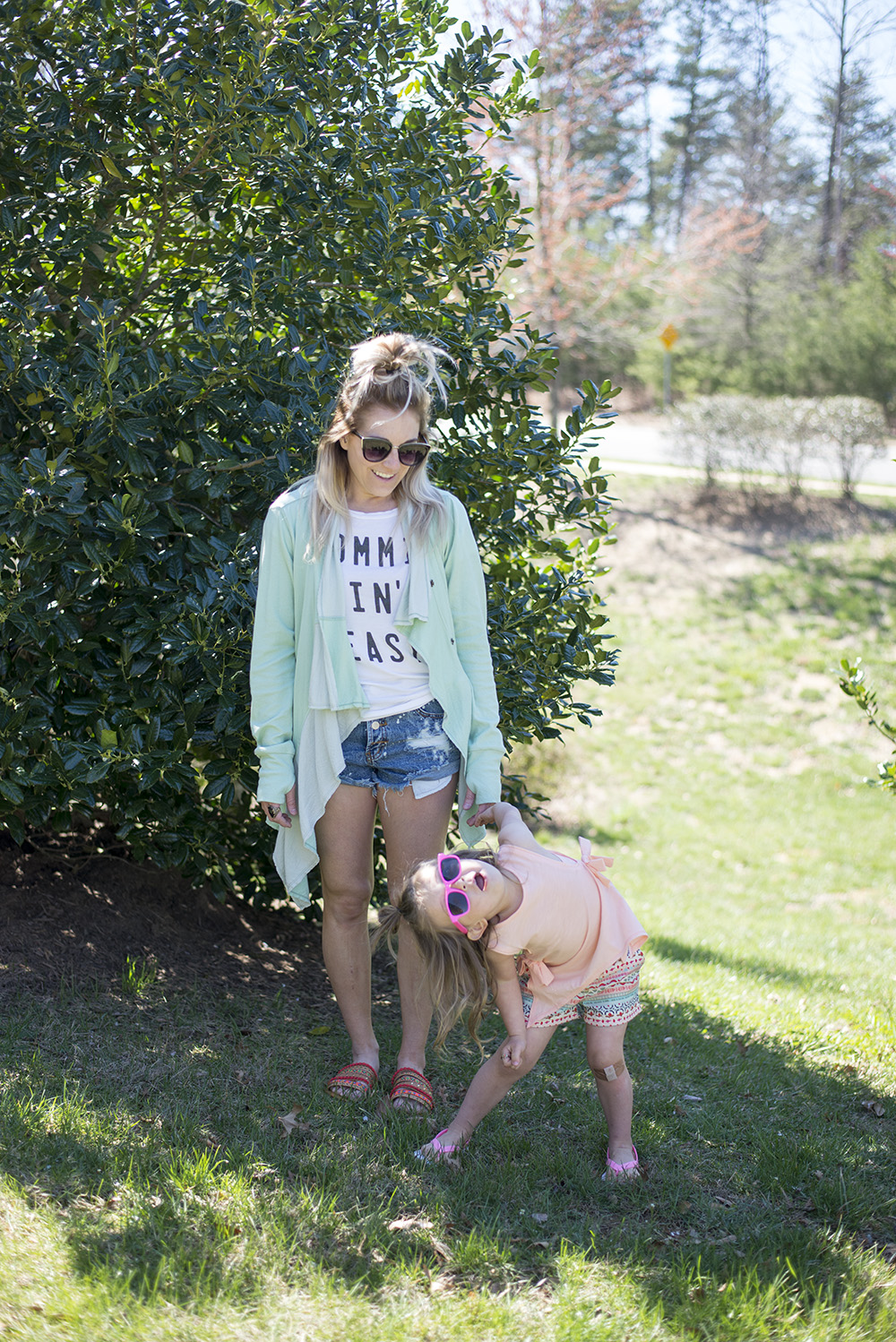 I actually feel a lot better now than I did pre-kids. Of course I can't remember that far back because this mom brain is a real thing. But I think it mostly has to do with age. I am so much more confident now than I was in my 20s and I've found clothes and a style that works for me.
One of the biggest changes after having kids? Shopping in a store. It is SO hard to get anything done in the store with them crawling out of the cart or tantrumming on the floor. SO online shopping has become the only way for me to get things done.
My mom always says she needs to try things on and can't order online. And I always tell your that you can order things, try them on, and then return them if they don't fit. Mailing them back can be a hassle but you always have the option of returning them to the store. I know, sounds counterproductive but trust me. Running into the return center vs. trying to try things on in the dressing room and having your kids peak under the door is a hell of a lot easier.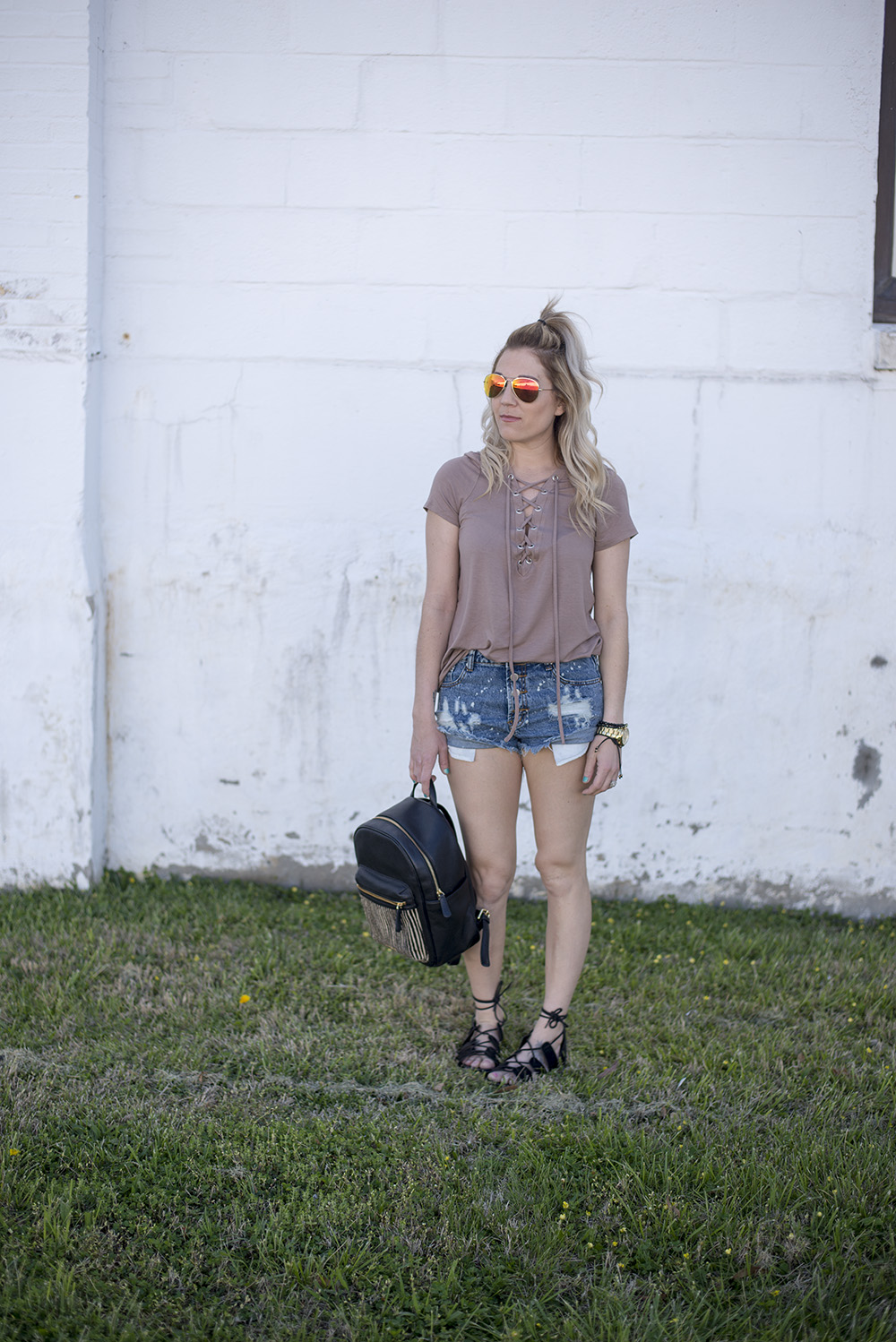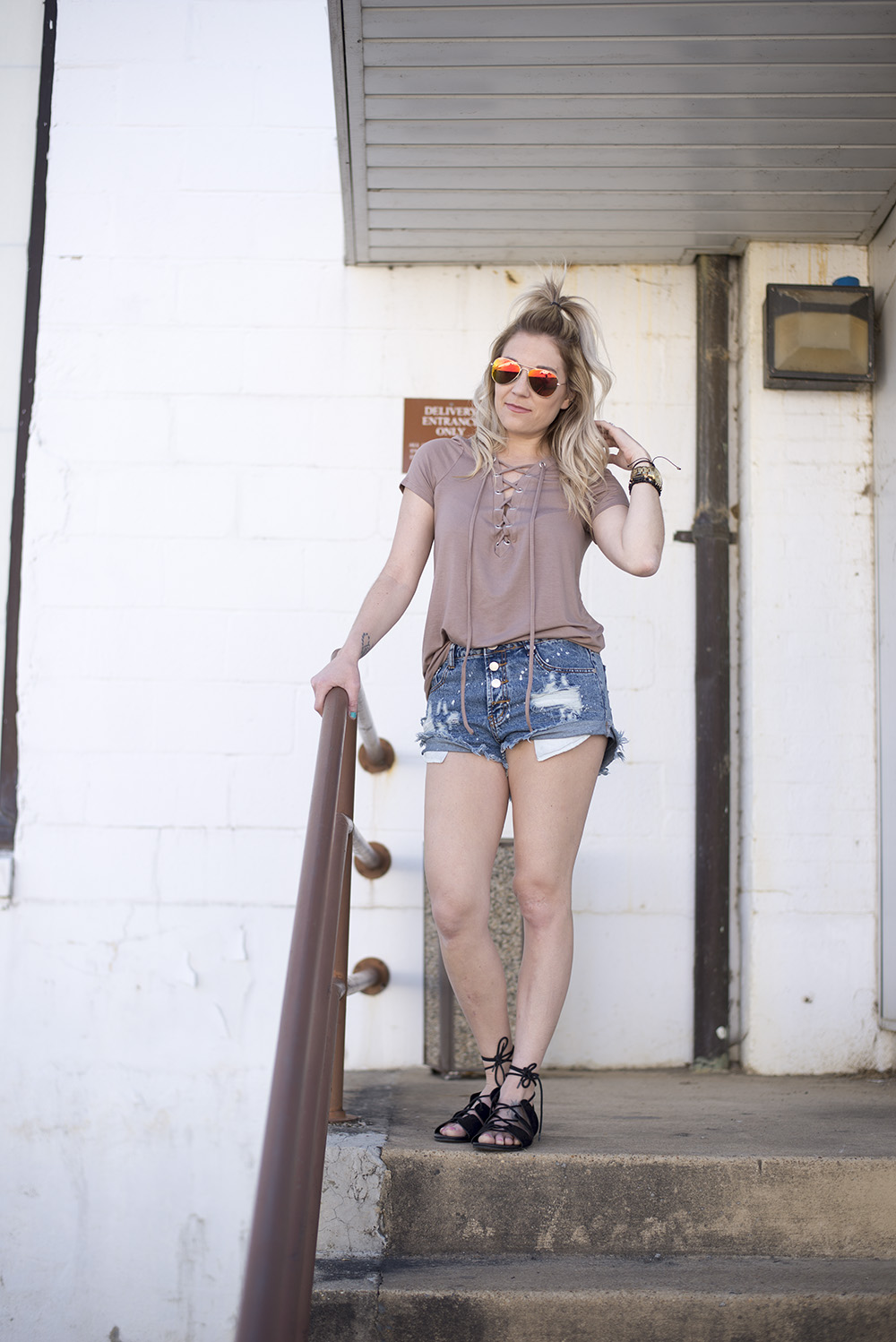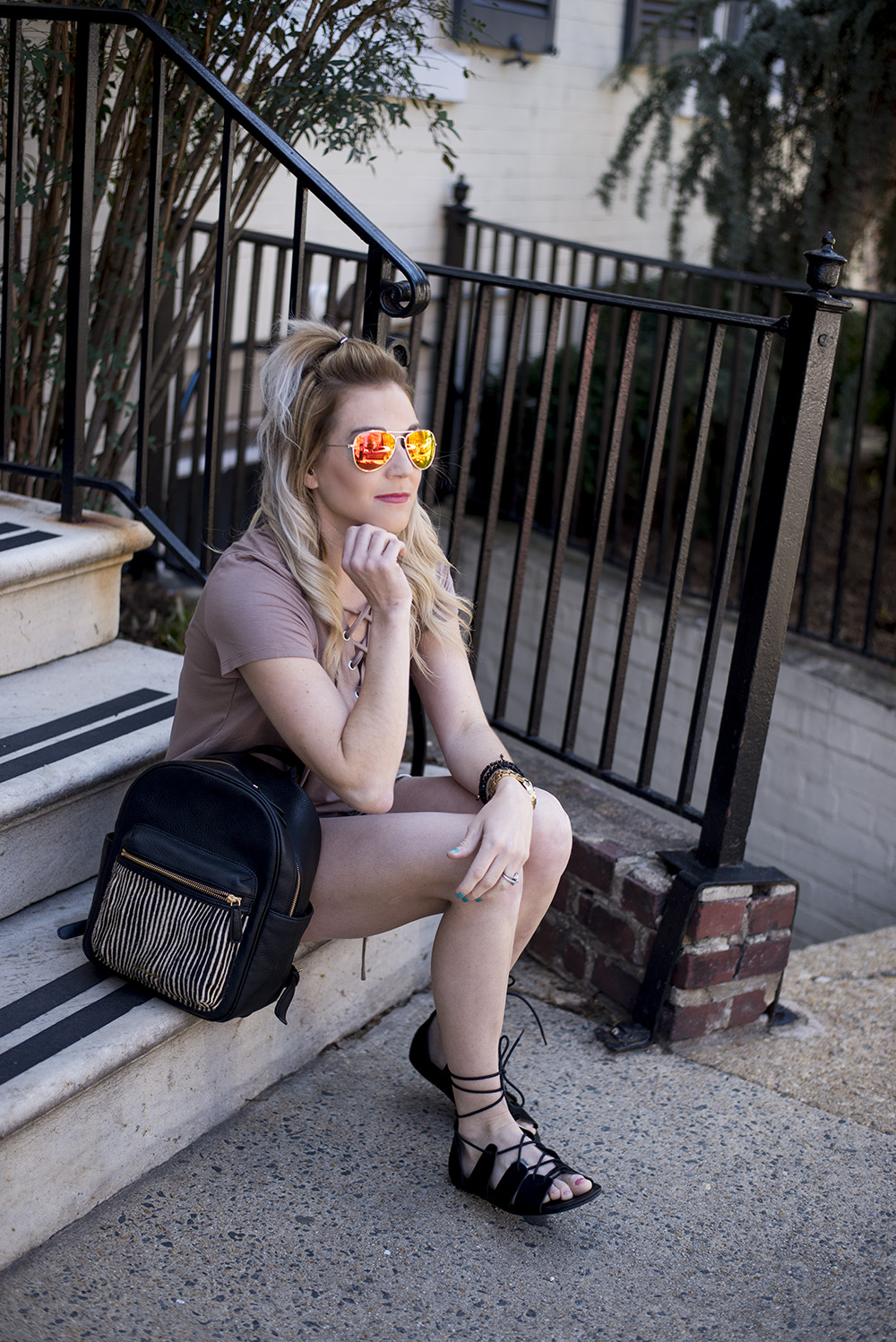 Now that the weather is warmer, you can usually find me in shorts and tops. I sometimes wear dresses but if it's just a regular day or I'm running errands, I find that shorts and tops are most comfortable. I like to change it up between casual tees and somewhat dressier ones but even if they are dressy, they're still super comfortable.
The tan top and black top are from Tobi and they are seriously so comfortable. These shorts from House of W have easily become my favorite pair of shorts too. I've been leaning towards more neutral color pieces with a few floral or denim pieces here and there. But mostly, neutrals and simple pieces have been what I'm gravitating towards.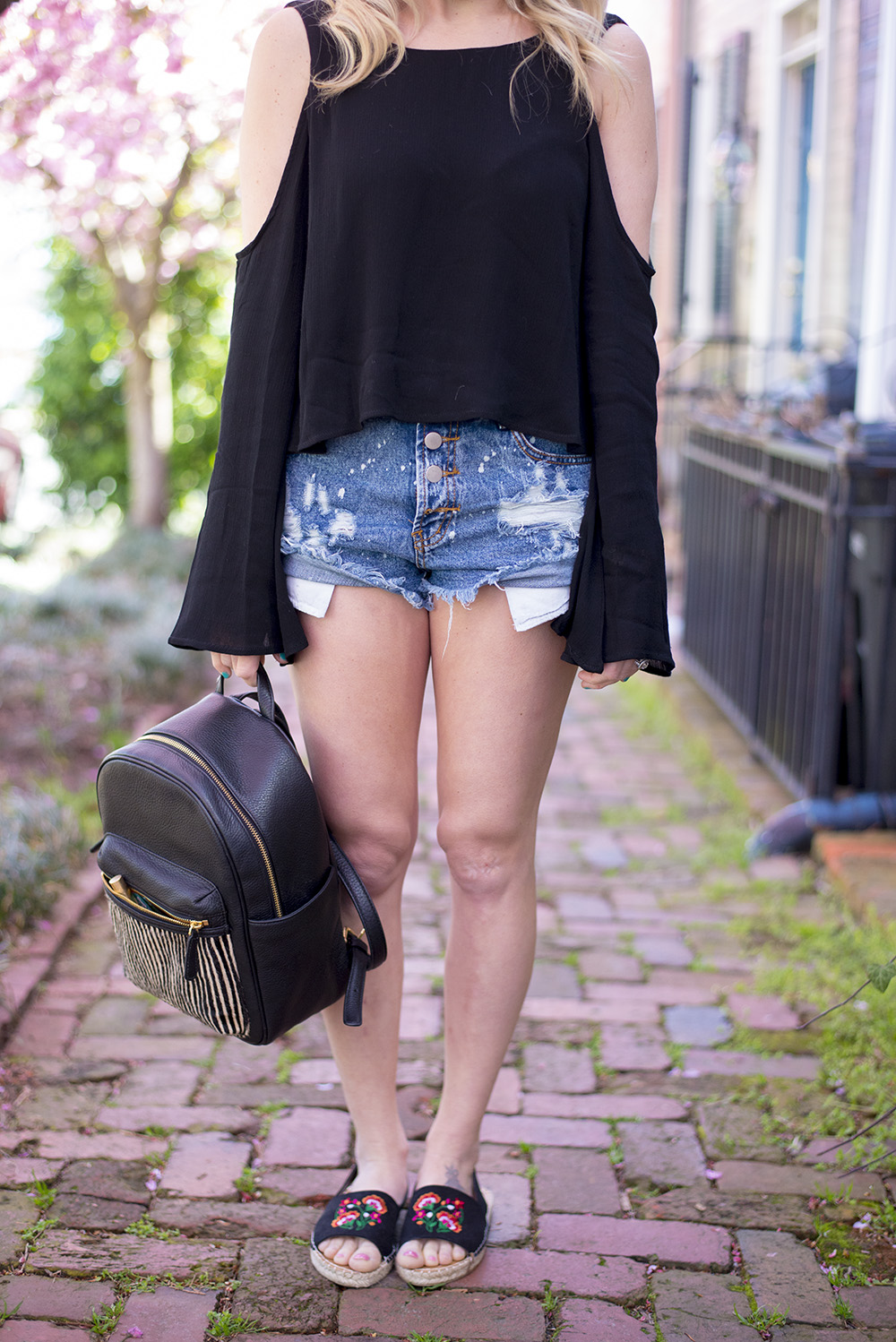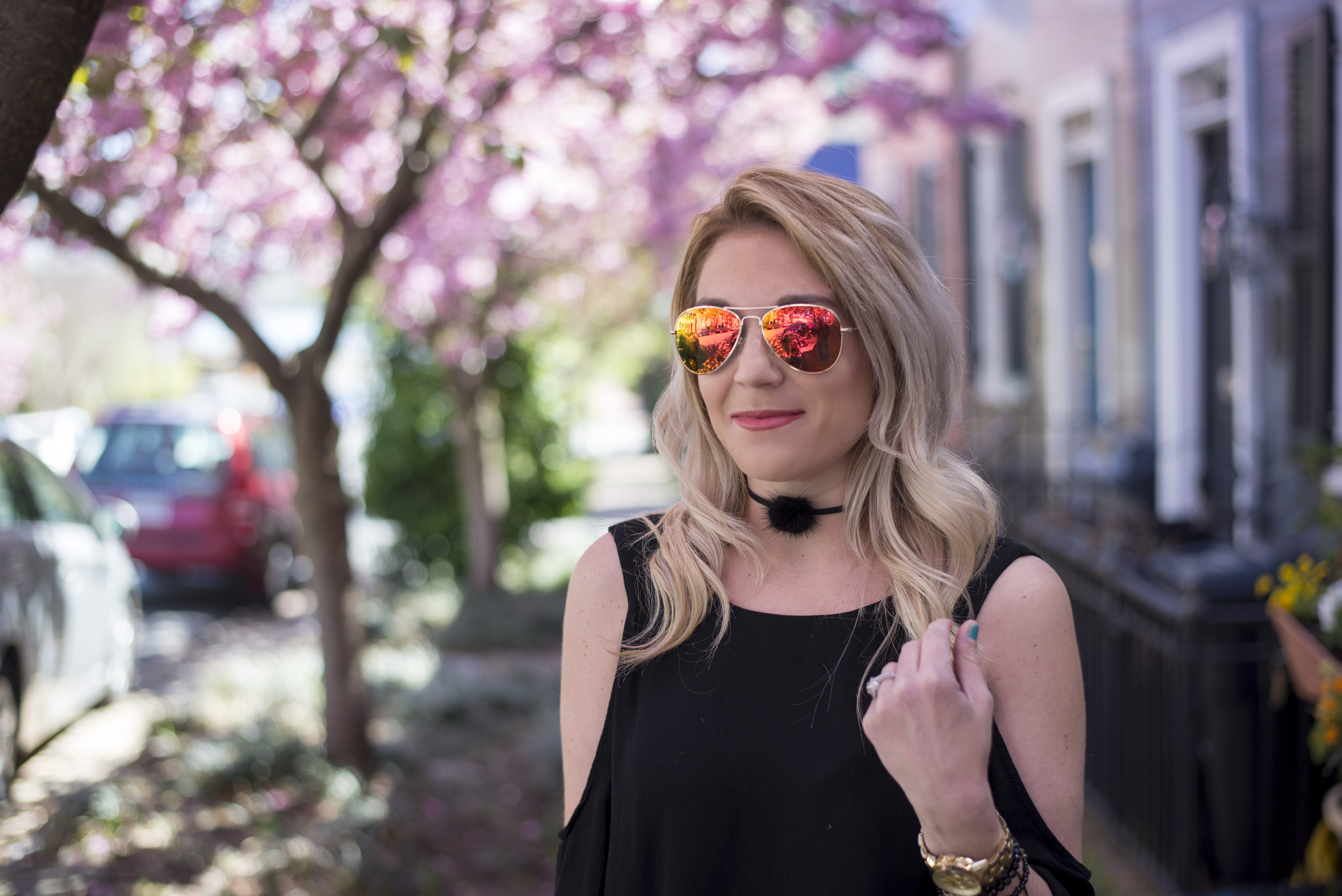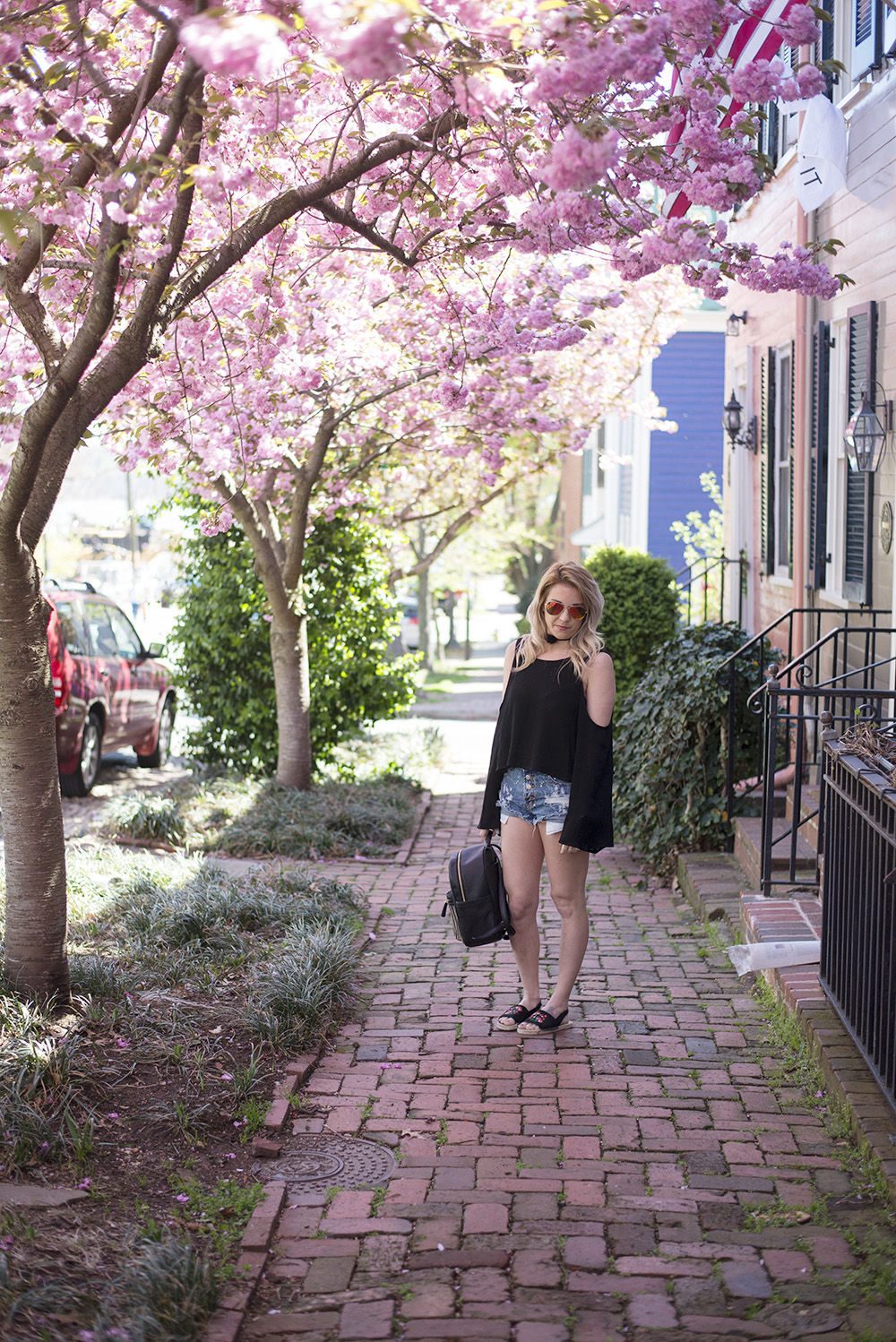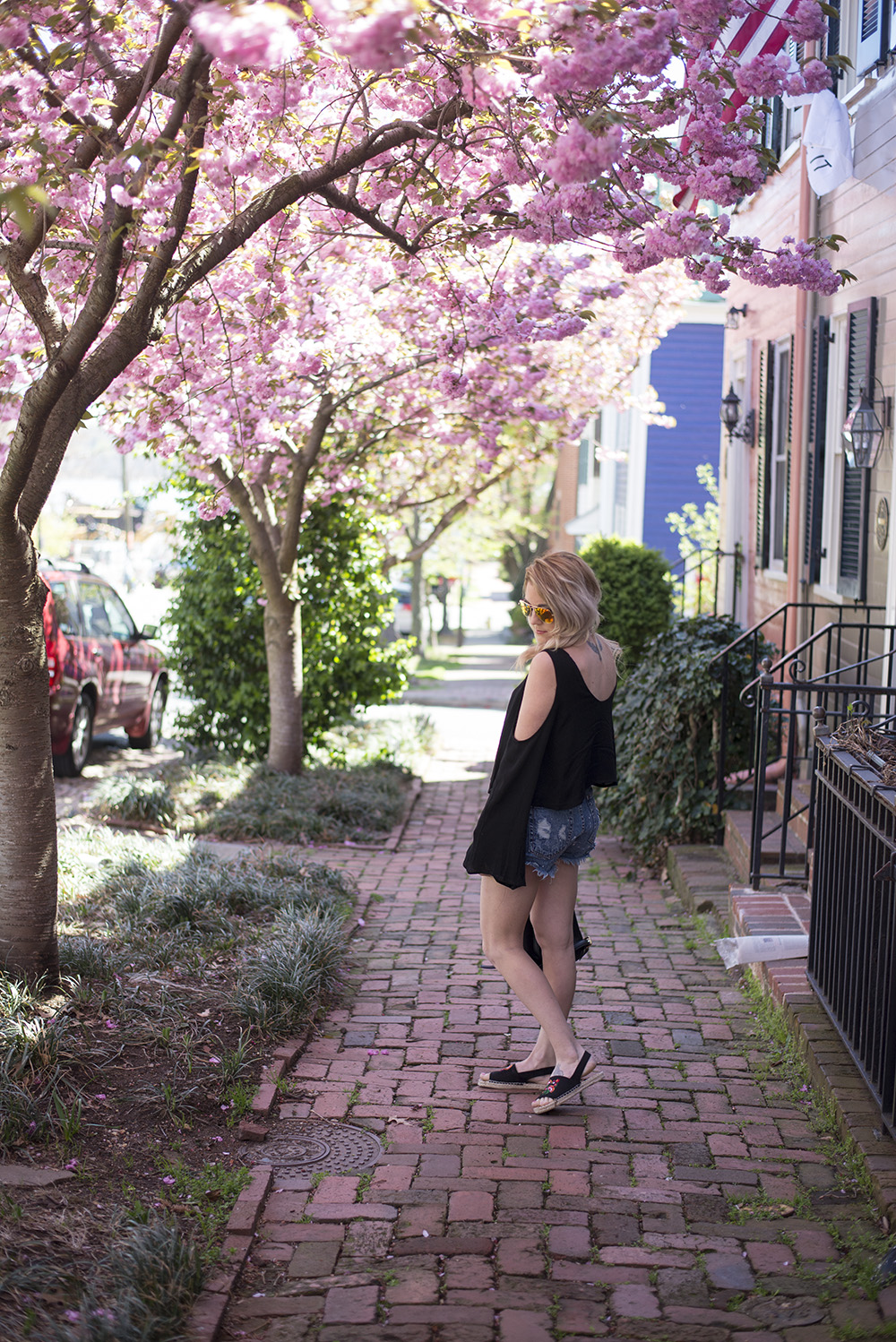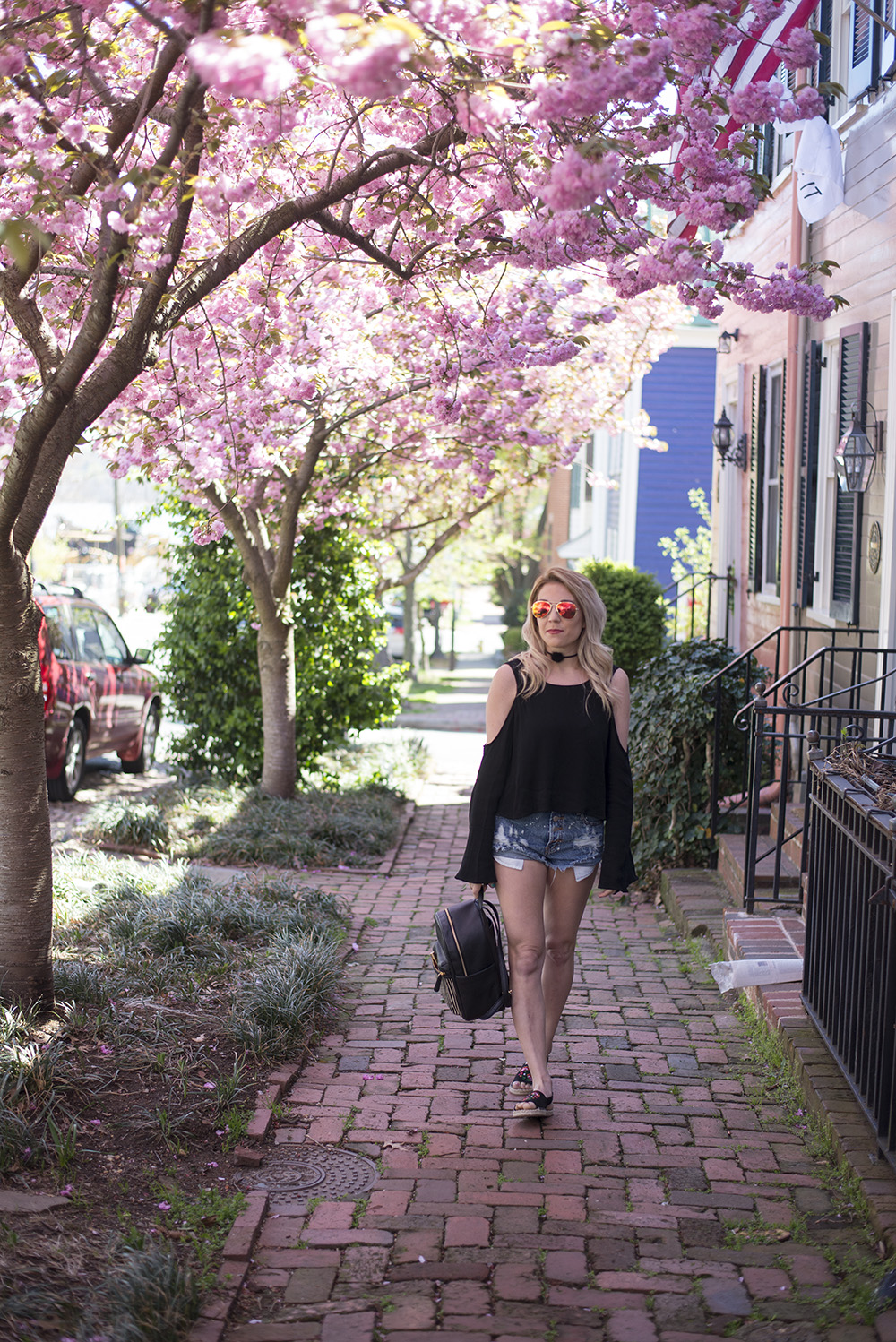 You know your body better than anyone else. Try different pieces and wear whatever you feel comfortable in. Just because you have kids doesn't mean you can't dress a certain way or wear certain things anymore. And if anyone tells you otherwise, be a rebel and prove them wrong. Be YOU, girl.
Shop the rest of my looks here: Shoes: JustFab (exact linked here)// Diff Eyewear (similar here)//Vera Bradley Backpack (ON SALE!)//