Crop tops are the shiznit this season… they're everywhere! And as someone who's never shown off my stomach, to begin with, let alone after two children, it can be a little intimidating.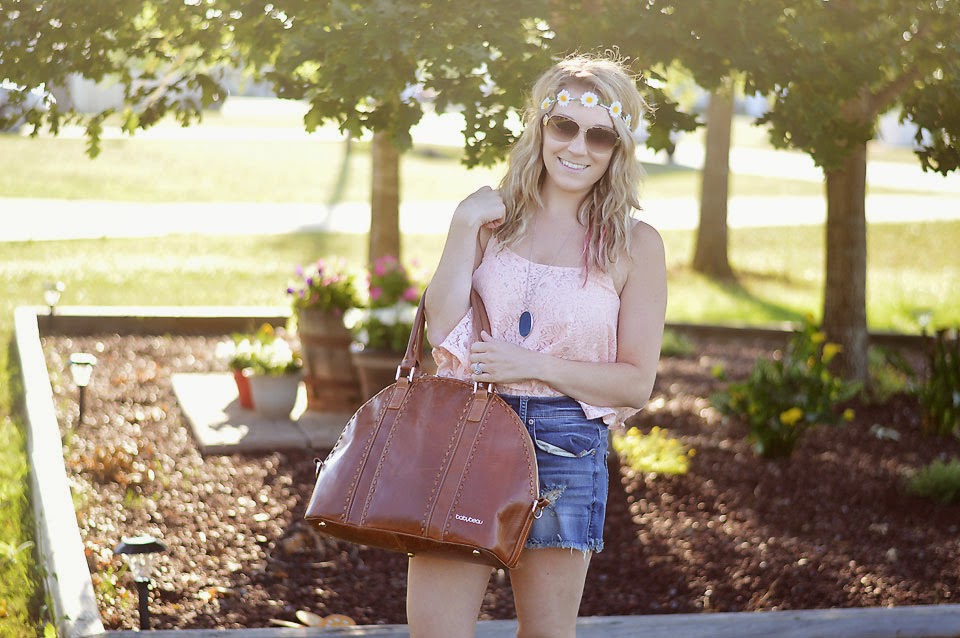 Sure, I could just pass that section of tops and carry on to the next but I mean, they're really cute, right? But how do you wear them comfortably without showing too much and feeling insecure the entire time you're out?
Modest Crop Tops
High waisted shorts. Or skirts. Or overalls. That's how!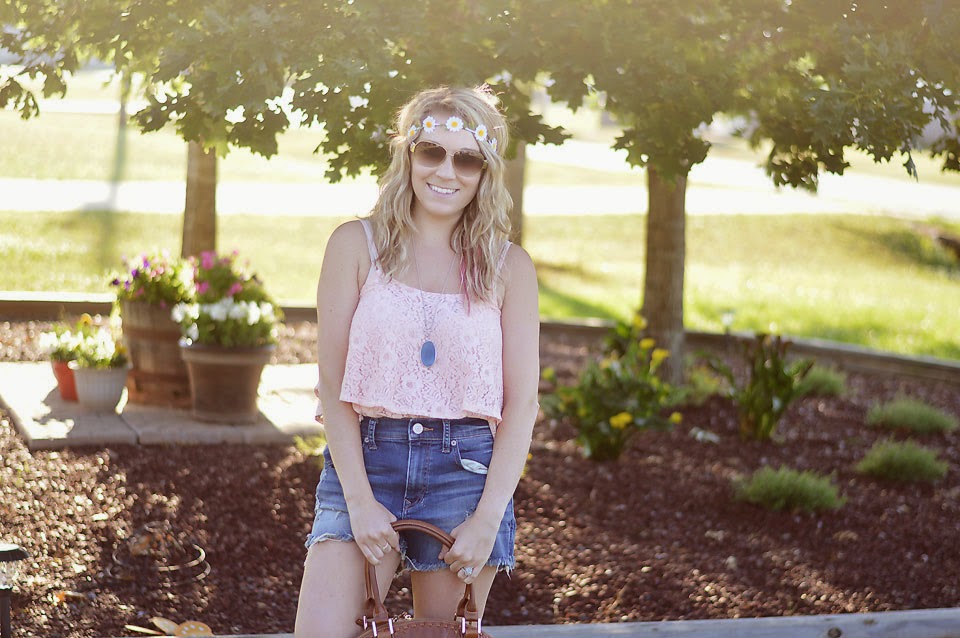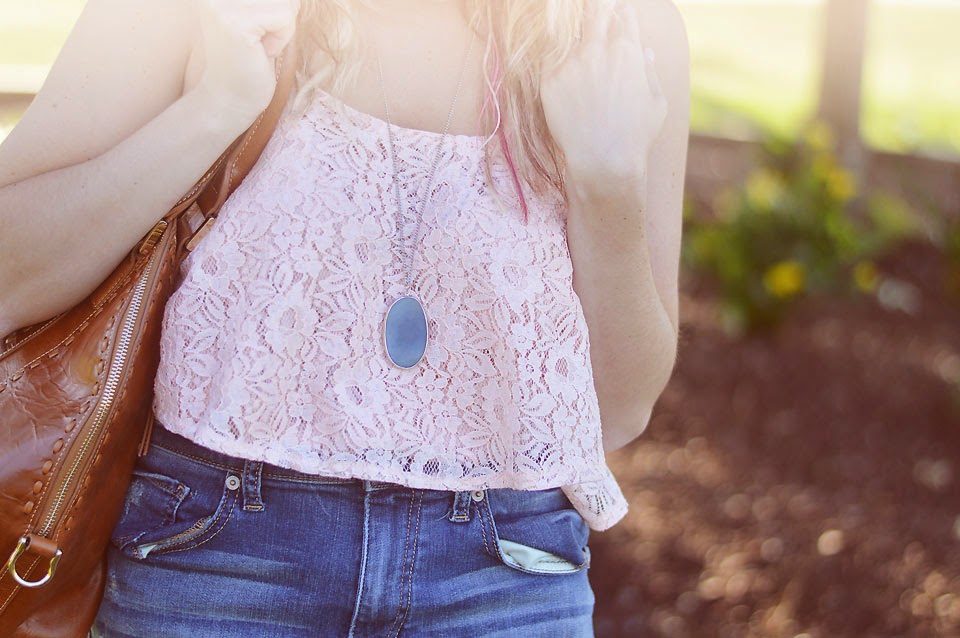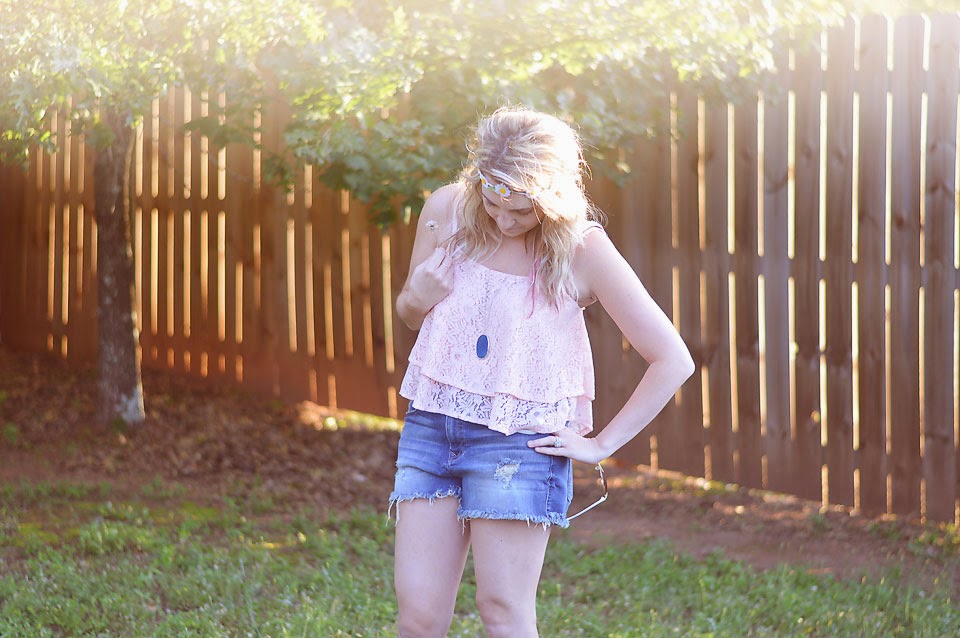 Depending on your comfort level, you can tuck them in all the way, partially, or let them hang over. This also depends on the style of the crop top too. I tried the top above two different ways and I think I ended up liking this one untucked better than tucked.
I just ordered a pair of jean overalls (I know, those are back…weird) and I'm excited to see how they look with a few of the crop tops I have as well.
I'm pretty sure this is just a trend but it's one I wanted to try without getting too far out of my comfort zone.
Oh and that necklace I'm wearing? It's SO much more beautiful in person and I wish you could see it. It's even named after me… talk about flattered! And to make it even better, this beautiful necklace is only $14!
But wait… it gets better! Tabitha is offering you 25% off the rest of the month with the code MAY25, so be sure to check her store,
Tiny Wishes Creations
for yourself. She hand makes everything and is so, so talented. Show her some love!
What are your thoughts on crop tops? Yay or nay? Where have you purchased or seen some cute ones? 
"Be sure to check out this month's featured blog!"