My NFL Fan Style: Cold Weather Edition.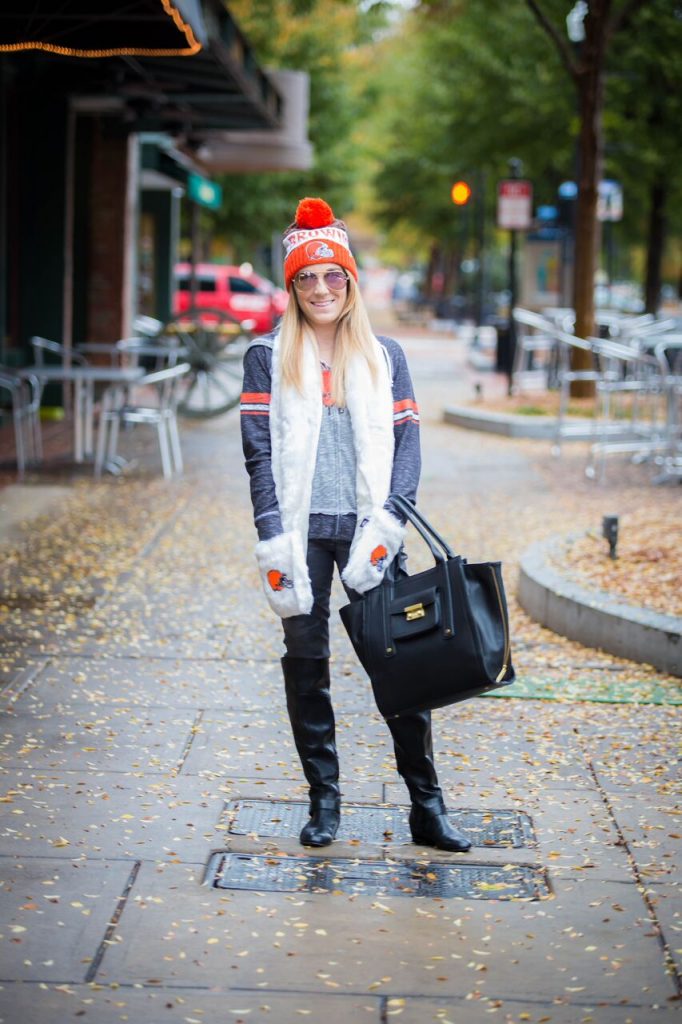 One of the reasons I love Cleveland so much is because of the sports. Now before you go throwing stats in my face and telling me Cleveland doesn't have that great of a reputation in the sports world, let me tell you… I know. But that's why I love it so much. Because despite how many games we lose or how bad we are year after year, we're still there to cheer them on. We're up early to tailgate, freezing our butts off in negative temperatures, and waiting for a championship that never comes. But from that comes something that might (and I mean might) be better than a championship…camaraderie. Clevelanders are loyal, proud, and supportive and are always there, win or lose, which more often than not is lose, leaning on each other through every nail biting game. You can high five people on the streets, yell "HERE WE GO BROWNIES, HERE WE GO" and get a "WOOF WOOF" in return. And that my friends, is why I love Cleveland sports.
So with all of that being said, we are planning on heading downtown for the Cleveland Browns vs. Pittsburgh Steelers game at the end of December. Let me break that down for you; stadium on the lake, in the dead of winter, in Cleveland. One word… FREEZING. So being the planner that I am, I've already planned ahead and ordered what I'm going to wear. Granted I may need to throw on a few more layers depending on the weather that day, but we're going to start with this. NFLShop.com is always my go-to; they have a huge selection and exactly what I need to rep my city. So here's my NFL Fan Style for the Browns game: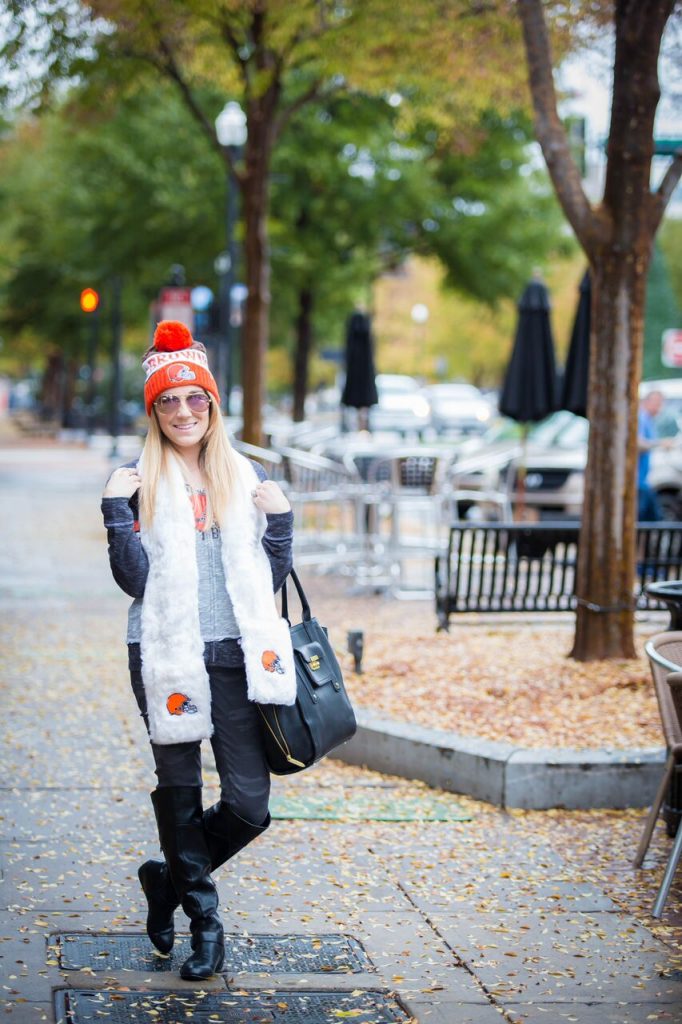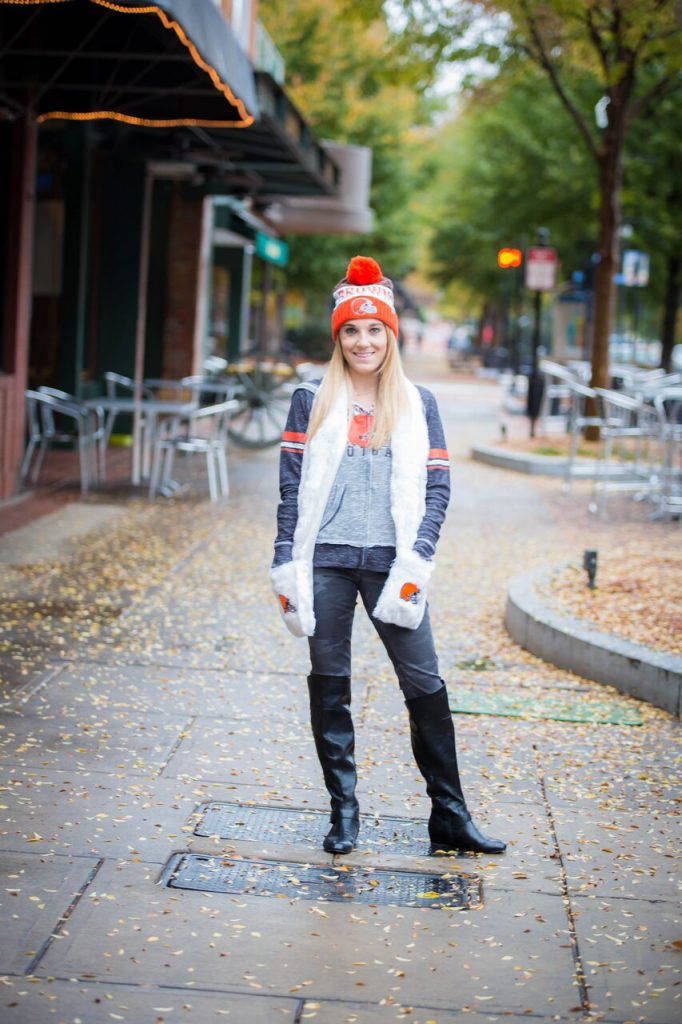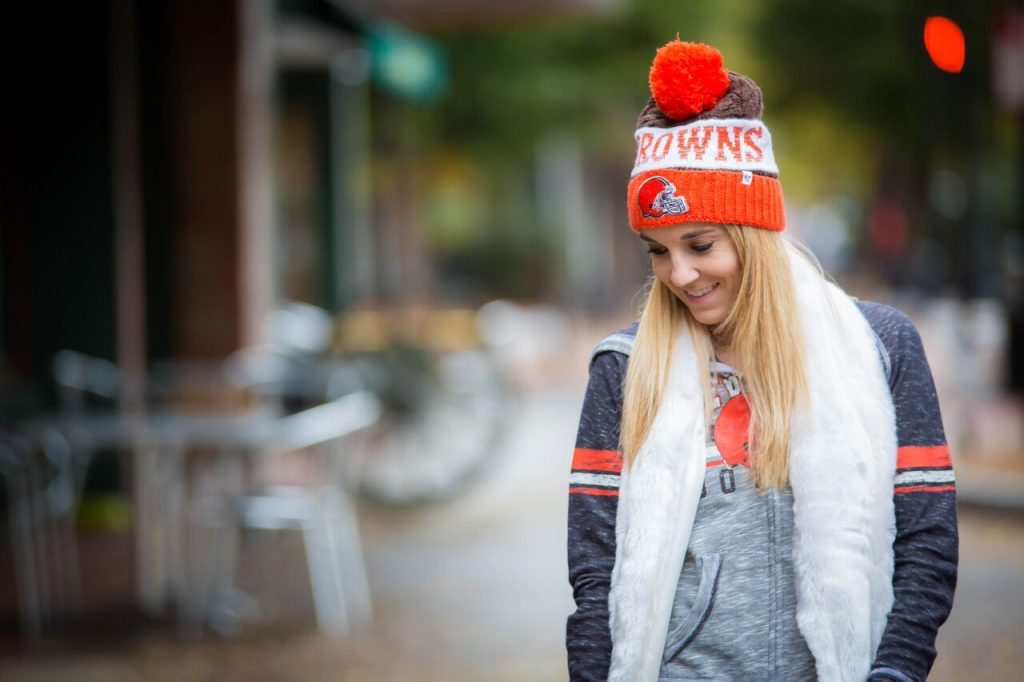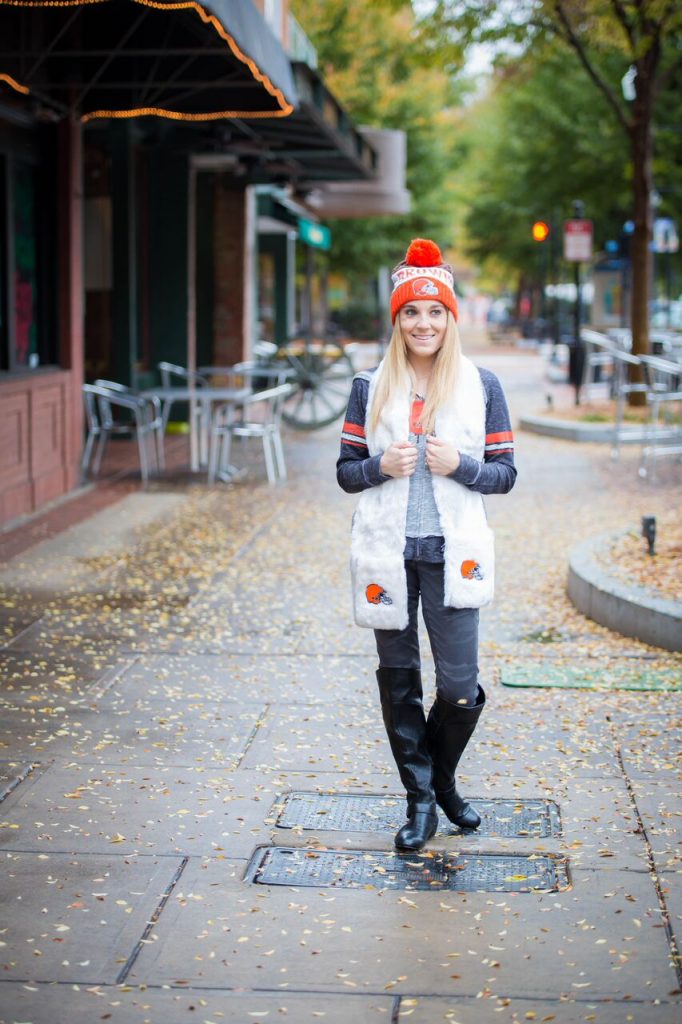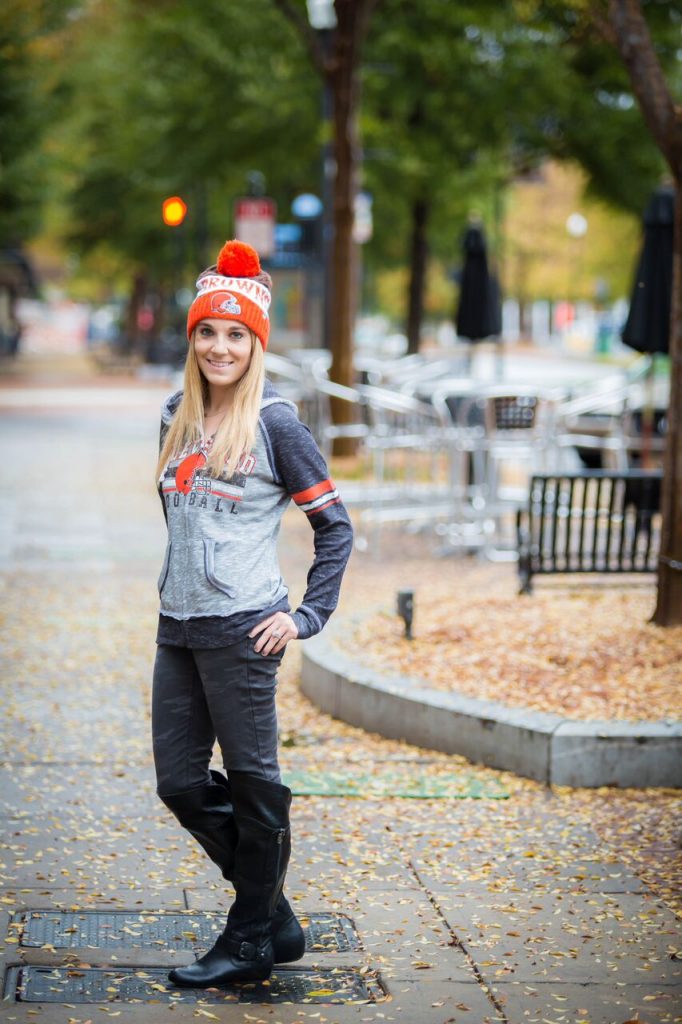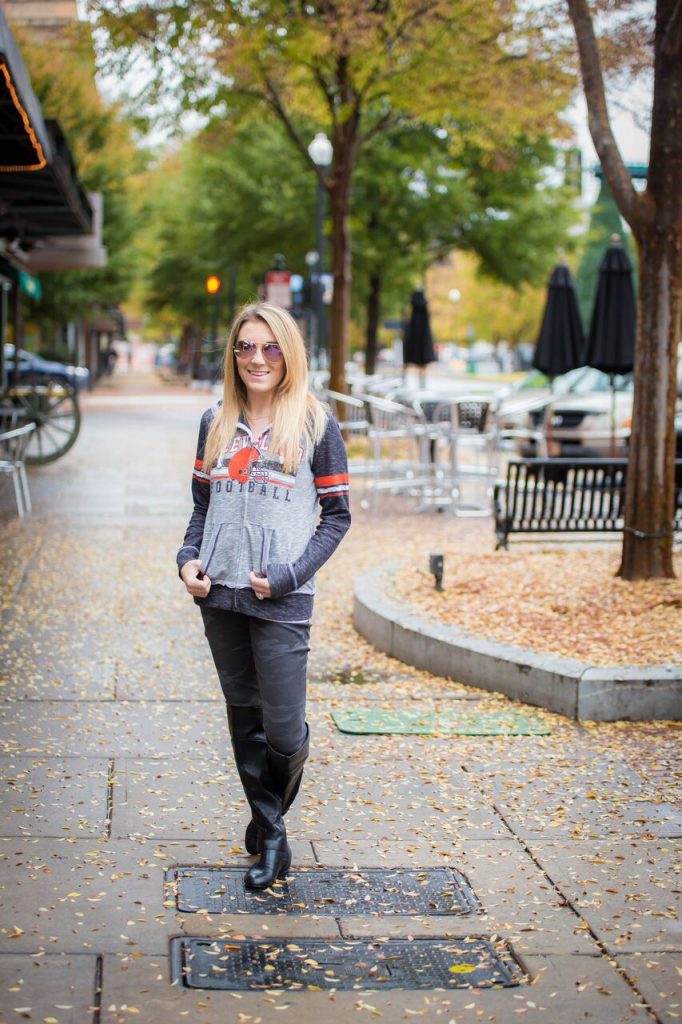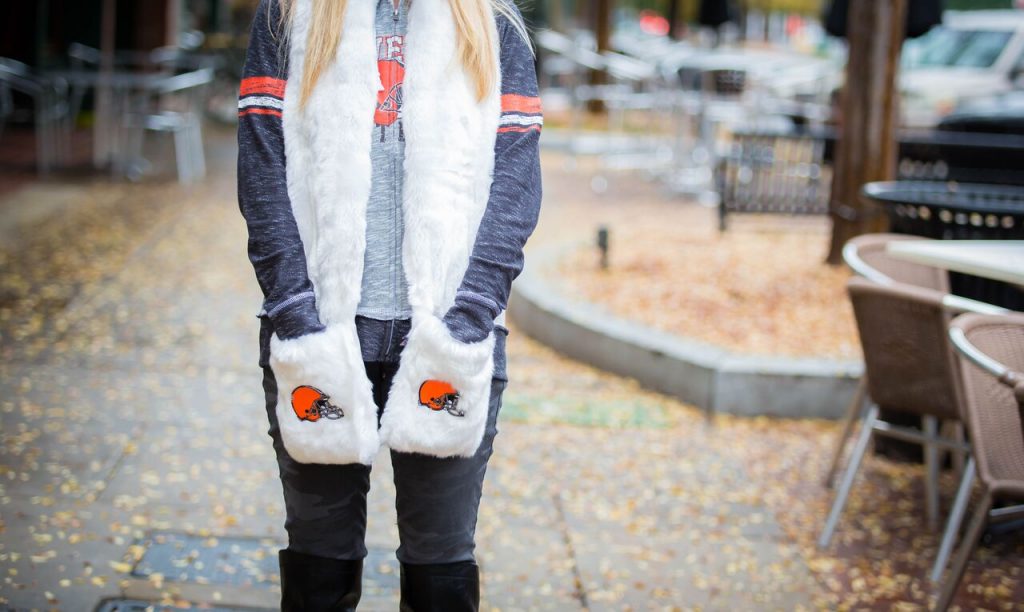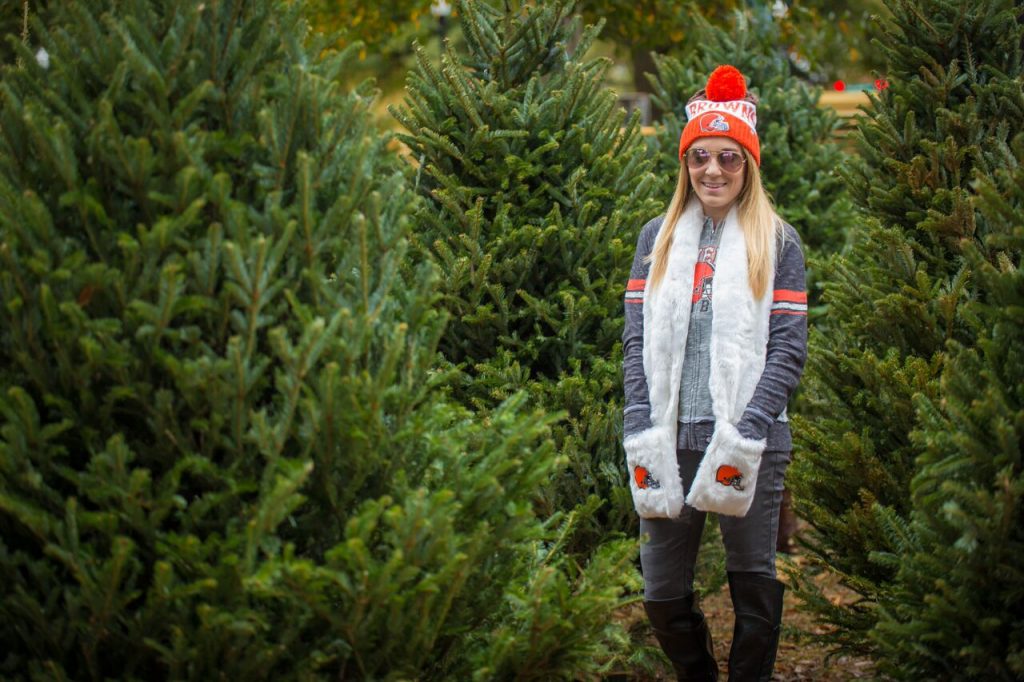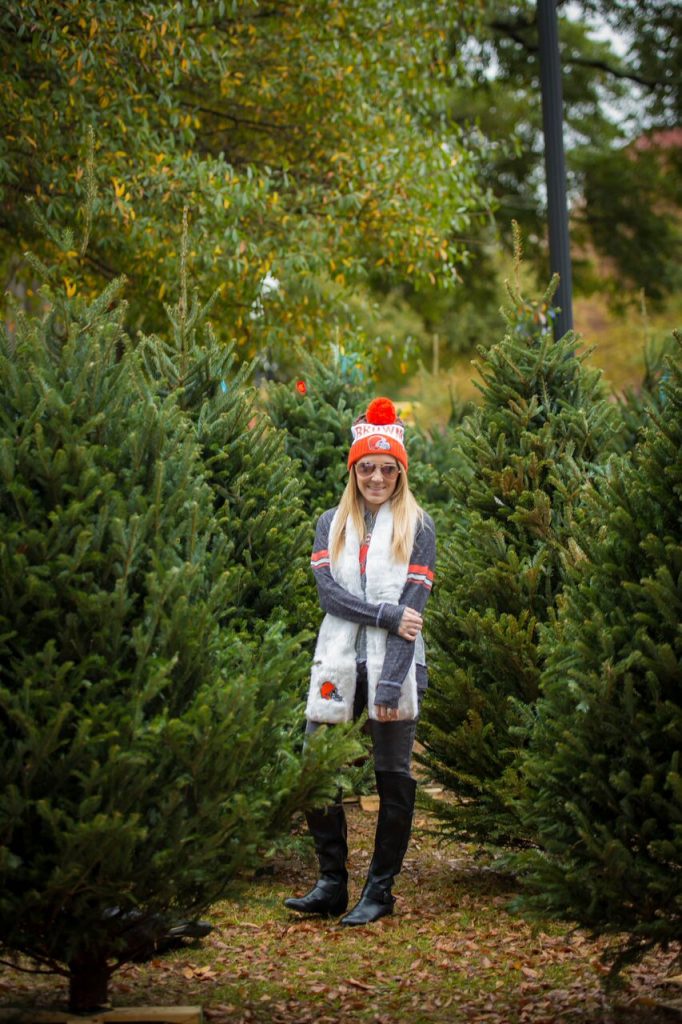 I liked this hoodie because it gives me the option to layer easily. If for some reason and in some twilight zone Cleveland is warm that day, I can have a lighter top underneath (this one to be exact). But it will also last me through the entire season, and wasn't super bulky and heavy. And this scarf? Can we please note the built in mitten pockets?! Not sure that's actually the technical term but come on… it's perfect. So warm and so convenient. And of course, a hat to keep my ears toasty. It almost looks like it sparkles and we all know that anything that sparkles is a-okay in my book.
I'm super excited to go to the game and can't wait to wear my new gear. I may not live in Cleveland at the moment but I will forever and always be a Cleveland sports fan. Win or lose, you can find me in the Dawg Pound… HERE WE GO BROWNIES, HERE WE GO!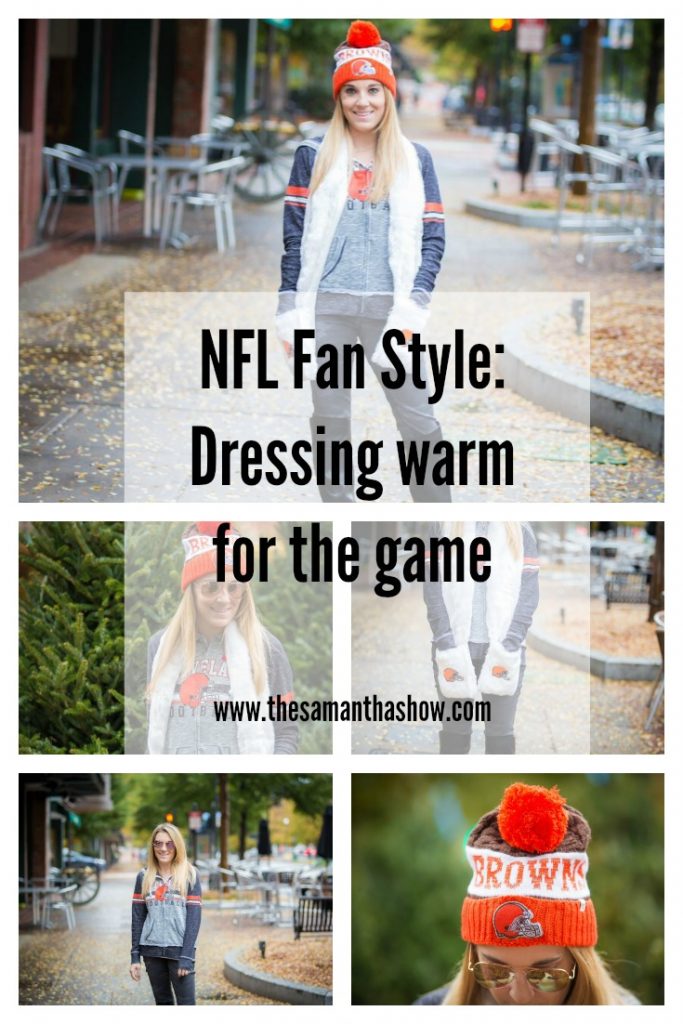 I was selected for this opportunity as a member of Clever Girls and the content and opinions expressed here are all my own.