Fluffer Nutter Breakfast Shake
"This shop is part of a social shopper marketing insight campaign with Pollinate Media Group® and Nestle, but all my opinions are my own. #pmedia  #BreakfastEssentials
http://my-disclosur.es/OBsstV
"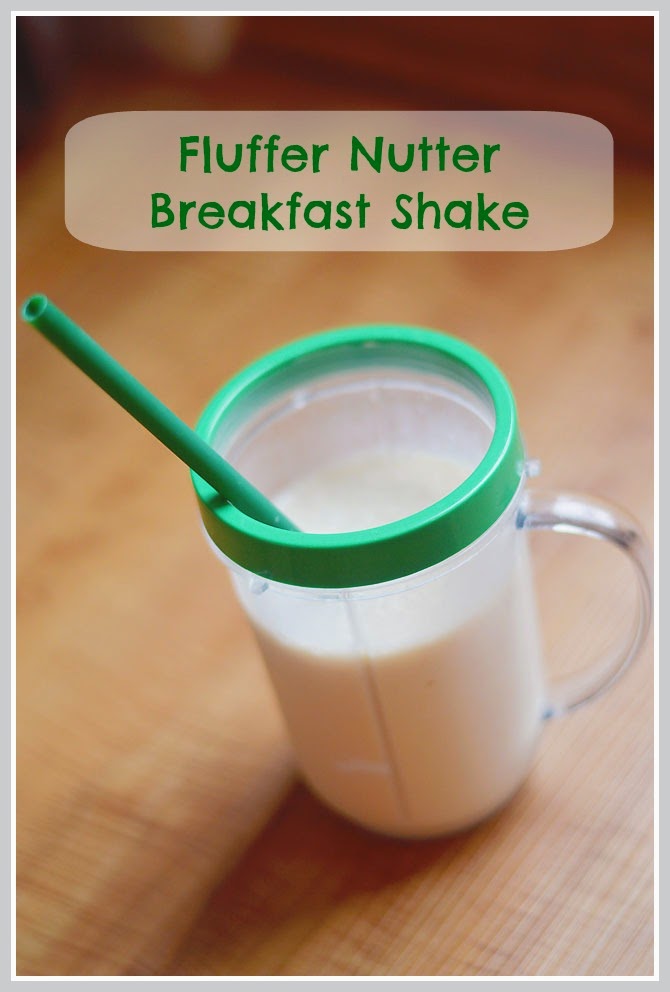 I'm not sure about you, but breakfast is the hardest meal of the day for me to plan. I either wake up wanting salty (eggs, bacon, toast) or sweet (cereal, waffles, pancakes). Sometimes, it's been a few hours after I wake up before I realize that I fed both children and dogs but forgot to feed myself. Oops!
When I heard about Carnation Breakfast Essentials at Walmart, I beelined my behind to the cereal aisle to see what these bad boys were all about. And yes, they are super delicious and can totally be eaten on their own, but I wanted to spice things up a bit.
Enter my Fluffer Nutter Breakfast shake.
I know what you're thinking… how can that be healthy?! Well friends, a little sugar in the morning never hurt anybody. And peanut butter is protein and totally acceptable as far as I'm concerned! The standard shake just requires mixing the powder and milk (I used soy) and voila, breakfast is served. So this rendition takes a little more effort but trust me, it is totally worth it. (And by more effort I mean a few seconds and extra dishes…)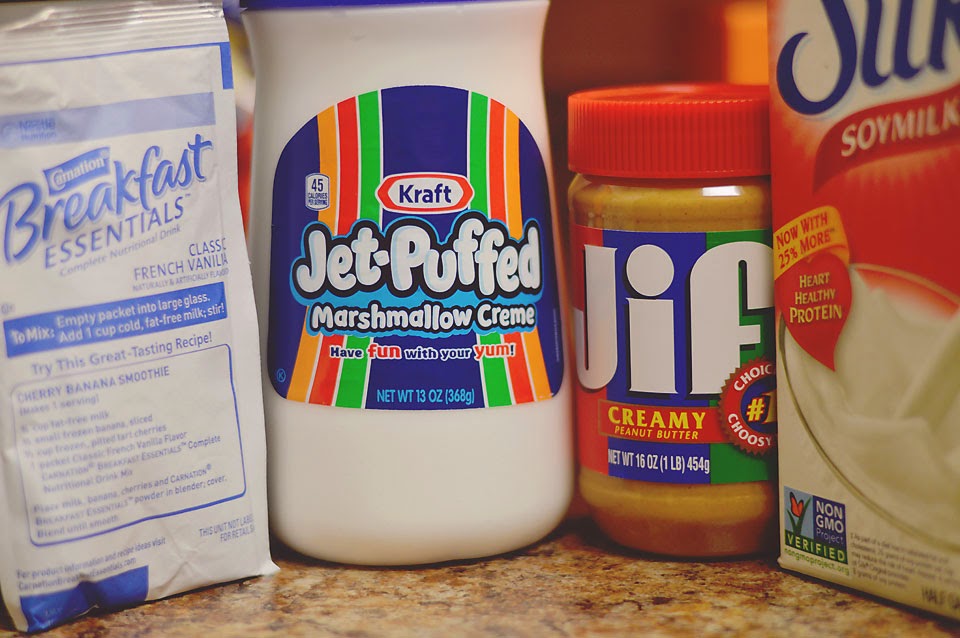 1. Mix powder and 1 cup milk of choice (I used soy). (Powder and soy milk=240)
2. Add 1 TBSP creamy peanut butter. (95 calories)
3. Add 1 TBSP marshmallow creme (22.5 calories)
4. Blend well (I blended in my Magic Bullet).
5. Serve!
So easy, right?! I thought about adding some banana next time… I know, getting crazy.
At first, I made it without ice. But then I thought hmm, let's get crazy and re-blend with ice, shall we?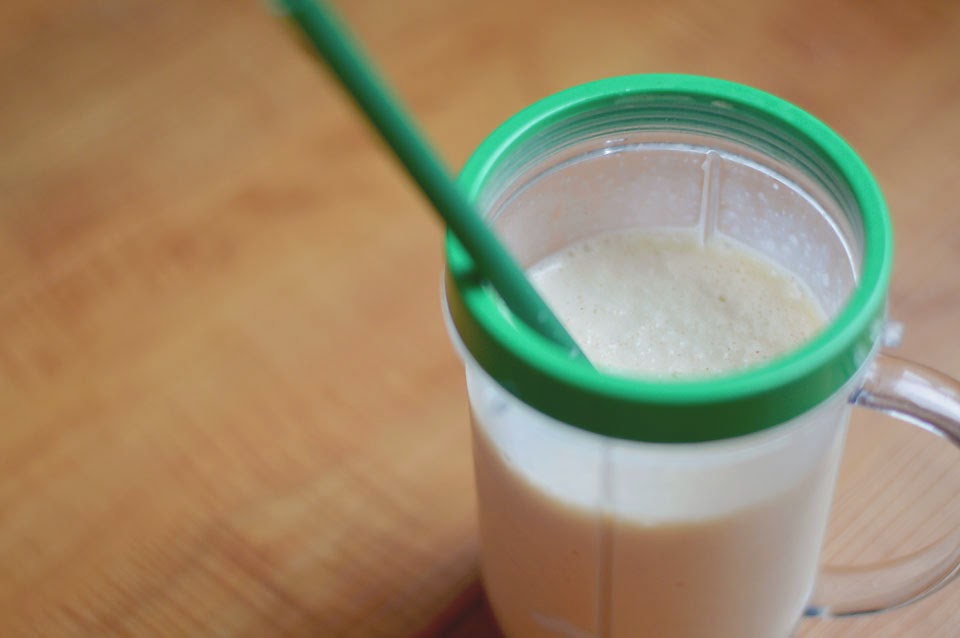 Even better in my opinion 🙂
Total calories for this breakfast shake: 357.5. So yes, this is a little high for a breakfast meal but with all of the nutrients you're getting and with breakfast being the most important meal of the day, I would say it's okay 🙂
Carnation Breakfast Essentials provides you with 21 vitamins and minerals, 13 grams of protein and as much calcium as a 6 oz cup of yogurt!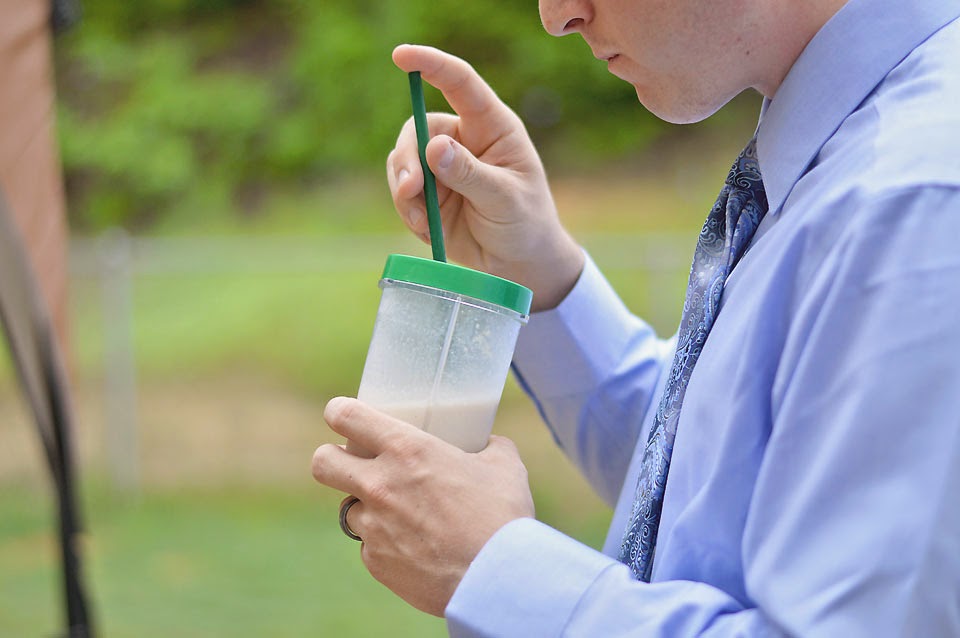 You can check out the Carnation
website
 or
Facebook
page for more recipes…they've got one for everyone! And don't forget to print your
$1 off coupon
and try this yumminess out for yourself 🙂
"Be sure to check out this month's featured blog!"