TOMORROW!! And $3 pants :)
Guessssss who gets to see her hubby tomorrow? THIS girl 🙂 It's been a long 6 weeks and will be an even longer 9 weeks after the weekend is over. Although we only get to see him for a few days, I'm lucky enough he's here and not deployed to Afghanistan again. Bubs and I will be meeting him in St. Louis and I'm hoping this little man of mine behaves on the flight. Please keep us in your prayers for safe travels!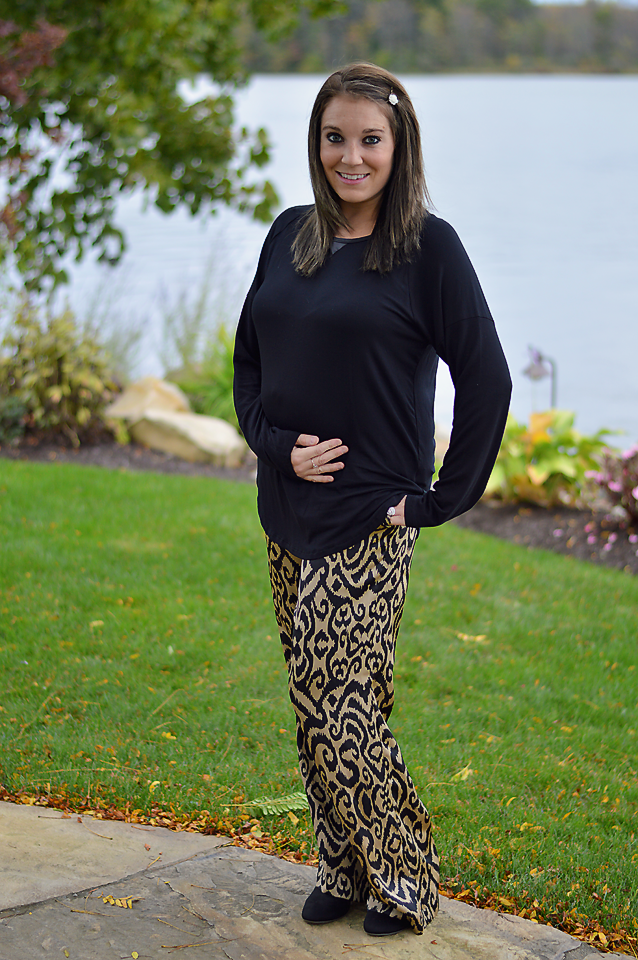 I don't think it's any secret I love a good bargain; I very rarely pay full price for anything, especially when it comes to clothing. My friend
Katie
is the same way… mamas on a budget deserve to be stylish too, right?
As a bargain hunter, I always love to share my fabulous finds with friends. Most of this outfit was found on the clearance rack…
Top//Marshall's: $12
Pants//Marshall's: $3
Booties//
JustFab
: $5 (technically free and I just paid the shipping)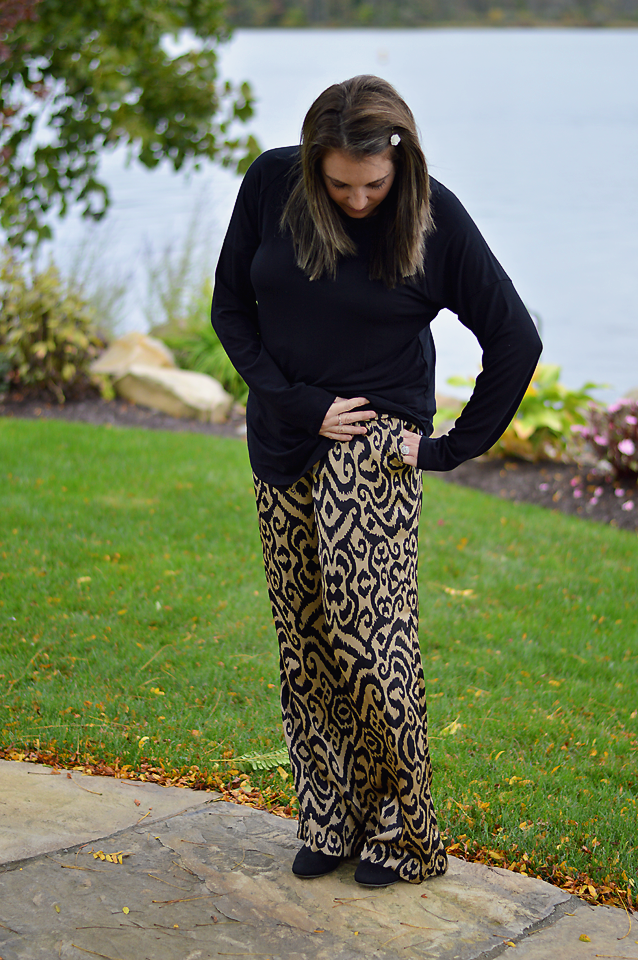 How do you feel about the pants?! I love that they have pockets too! I was afraid to try such a bold and baggy pant but for $3, I didn't feel that bad if I didn't like them!
Here's what Katie found: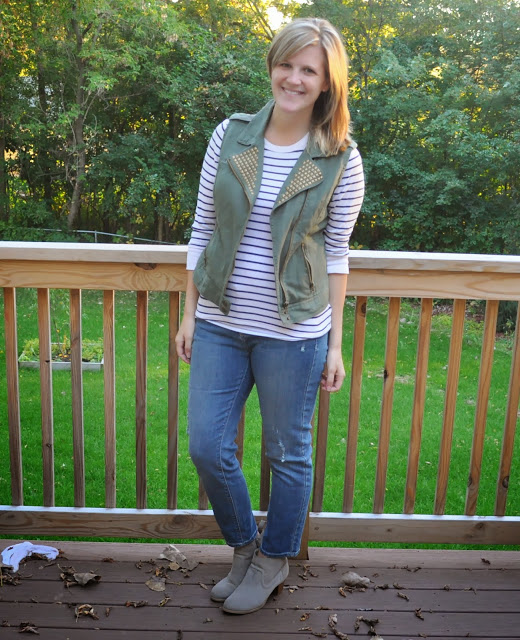 vest: jcpenney pants: kohls shoes: target
I've been wanting a green military inspired vest for quite awhile. I have
this khaki
vest from Old Navy and every time I think about wearing it, I think it is green, only to be disappointed when I take it out of my closet and realize it is not.
So I was quite happy when I found this vest at JCPenney a few weeks ago and happier when it was only $10. This is definitely my favorite recent bargain I've found. Actually this outfit is one of those that is full of deals that I am pretty proud of. These pants were less than $8 from Kohls and I found these ankle boots at Target last year for $9.
Now if you wanted to copy this shirt you'd have to go back to about 1999 and find it from American Eagle. I think it may be time to replace shirts I bought in high school.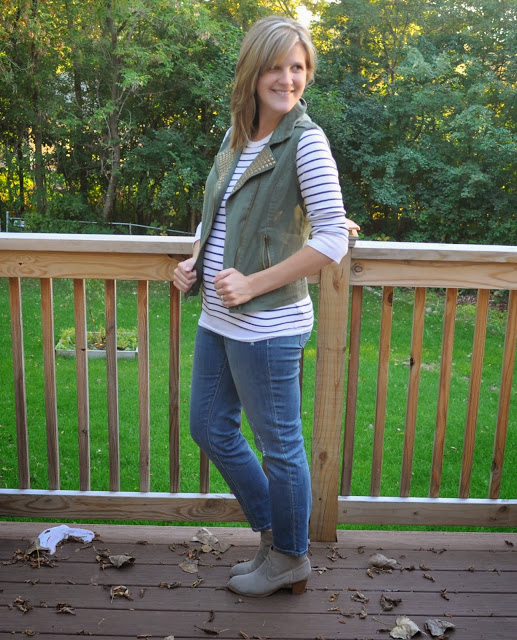 What's the best bargain you've found recently?? Please share!
I'll be in St.Louis until Monday but of course be sharing updates on Instagram 🙂 HAPPPPYY DANCEEEEE!
"Looking for the perfect personalized gift? Check out Datevitation!"