"I participated in an Influencer Activation on behalf of Influence Central for Clearasil. I received product samples to facilitate my review as well as a promotional item to thank me for my participation."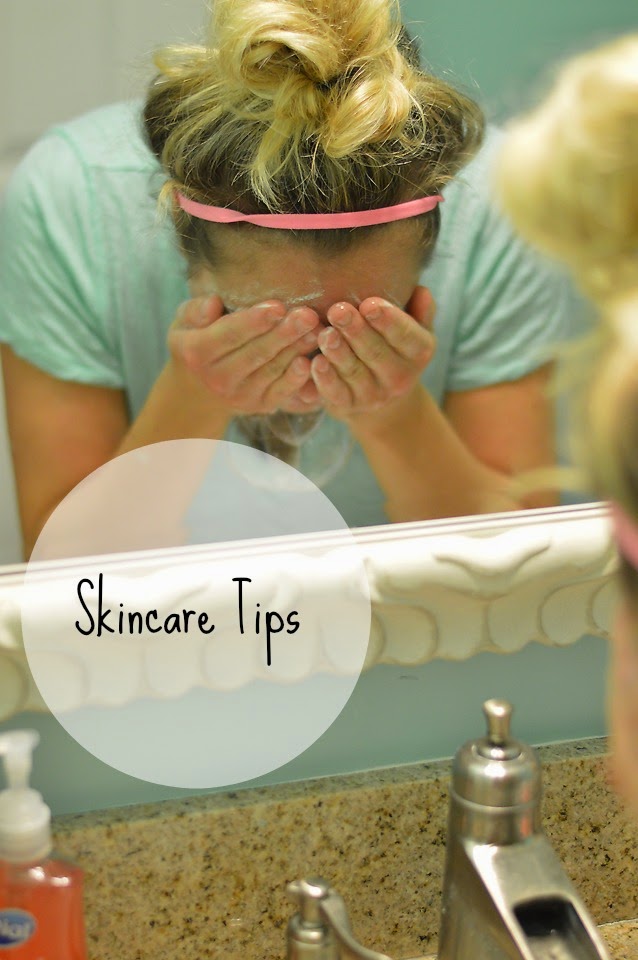 Have you ever used the saying "I'm breaking out like a 13 year old boy?"
Yep, I have.
I was pretty lucky when I was an actual teenager; I had pretty clear skin for most of my high school years. Well fast forward to my pregnancies in my twenties and yep, the phrase "breaking out like a 13 year old boy" became a staple in my language. And now that I'm nursing, there are still sometimes when I feel like my hormones are in charge.
Not to mention "stress" is pretty much my middle name. No matter what time of day, what's going on, or how much I get done… I'm worried about something else. I can't help it… just my personality.
But despite all of this, I try really hard to take care of my skin and avoid nasty breakouts. Sometimes they can't be avoided but here are the steps I take to be proactive in my skin's health:
Remove all makeup before bed. I know, this can be tough when you've been running around all day and the only thing you want to do is crawl in bed before the kids wake up for a feeding or to go potty or whatever. But whether you use wipes or remover, take the extra time to do this.
Washing your face. I'll be honest, I don't wash my face before bed. At least now anyways. There may have been a time when I did but once I remove my makeup, my skin is ready for bed. I would say my skin tends to be in the normal/dry range vs. normal/oily range, so that's why. But I typically just wash my face in the shower.
Find a gentle face wash.
I was recently able to try
Clearasil
Ultra Rapid Daily Gel Wash and
Clearasil
Daily Gel Hydra-Blast Oil Free Face Wash. If you like really creamy, thick face washes, you will love the Hydra-Blast. It's proven to reduce breakouts by 85% in just 4 weeks!
I tend to like gel face washes so I was excited about the Rapid Daily Gel Wash. It says that it helps to clear skin within 12 hours but like I said, I don't have a huge acne problem to begin with. I had a few problem spots as I prepared for Z's homecoming (holy stress), and perhaps it was too late, but they didn't clear up right away. However, someone with major acne all over may see a different result!
But find a face wash that leaves you feeling clean, moisturized, and smooth.
Clearasil
offers a ton of options and I highly suggest testing a few out until you find one you love 🙂
Moisturize. I ALWAYS put lotion on my face after I shower. Like we're talking dry off, lotion up. I let it dry completely before putting any makeup on too.
Sunscreen. I know, this isn't something you do everyday. But when you are in the sun, make sure you lather up with at least a 30 SPF or something high… you can't undo sun damage!
And that's really all I do! I know some people have strict skincare routines but personally, I have never really had one. Wash it when it feels dirty, moisturize when it feels dry. Call me lazy or crazy but that's just what works for me 🙂
What are your favorite products? How do you take care of your skin?