Pattern Mixing: Stripes and Buffalo Plaid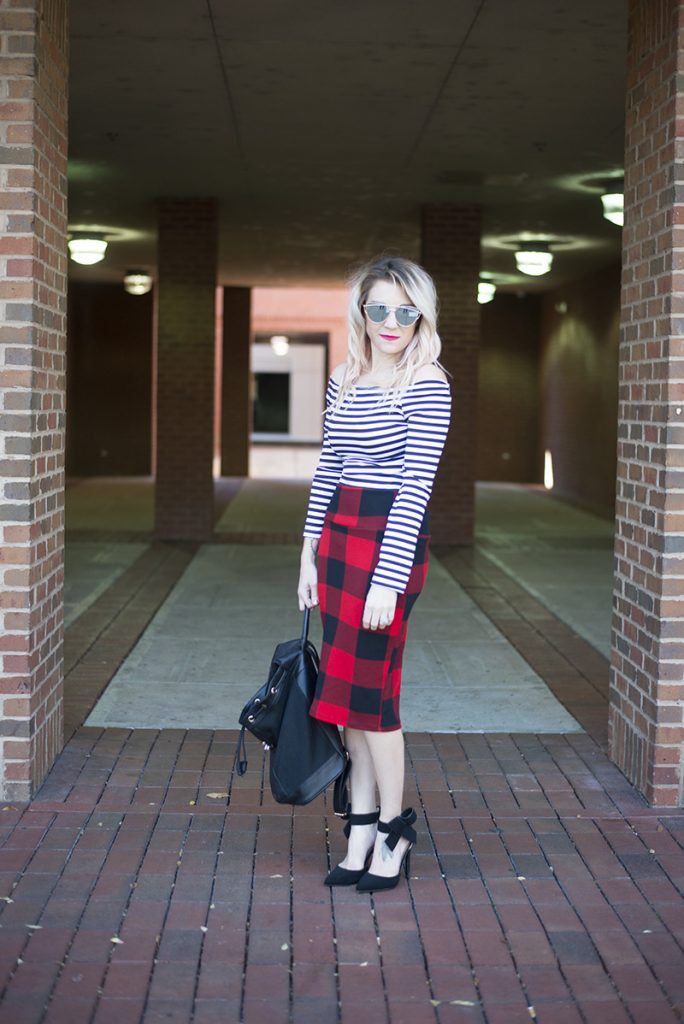 Although I picked this skirt with Christmas in mind and Christmas is over, I still think it's appropriate to wear throughout the winter months. I mean, plaid is timeless and so are stripes so why couldn't you wear this outside of the Christmas season if you want to? When it comes to pattern mixing, stripes and buffalo plaid is definitely one of my favorite combinations. So of course when I found this skirt, I knew I had the perfect striped top to match!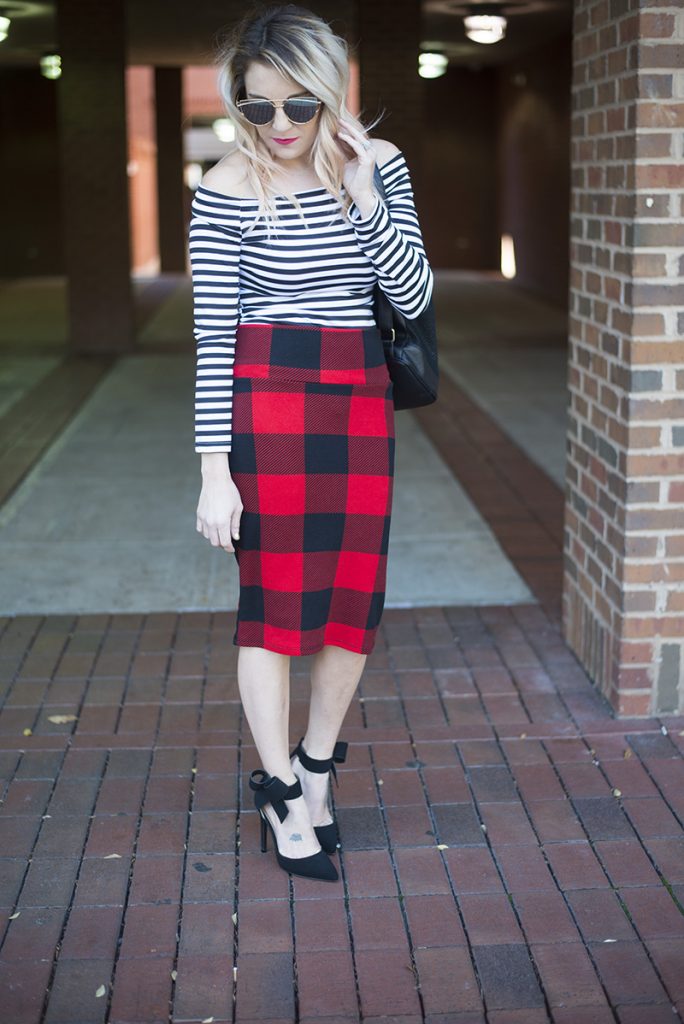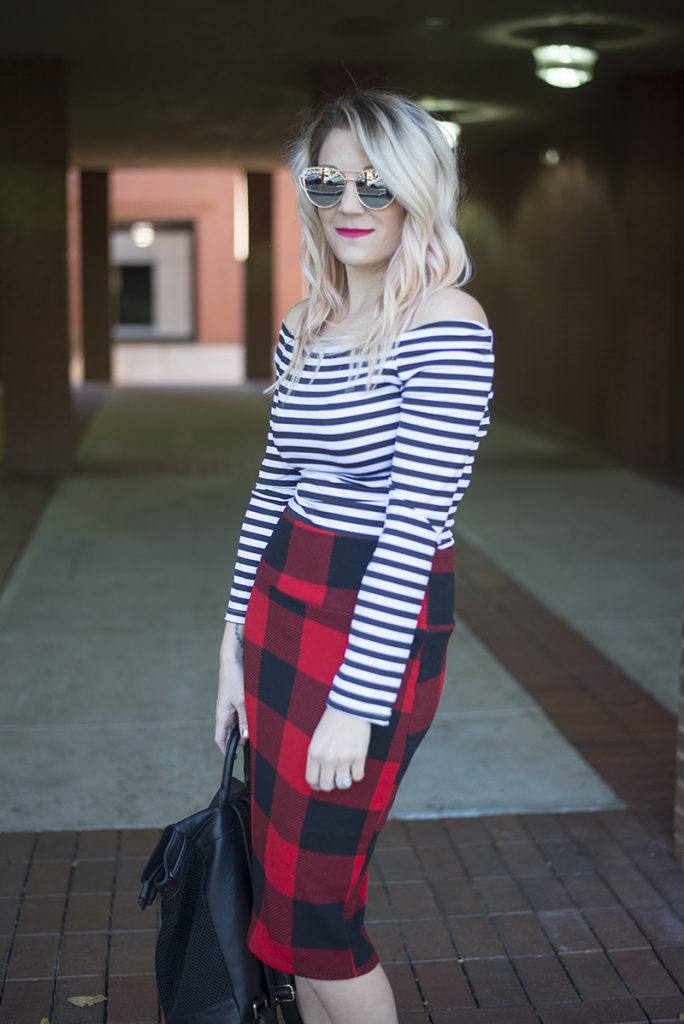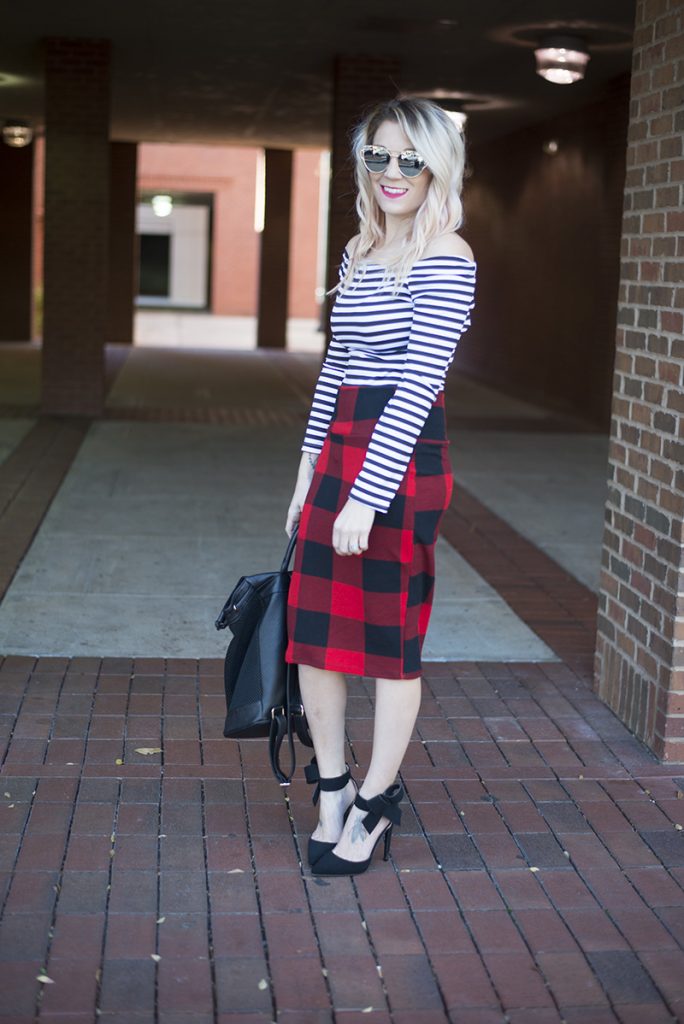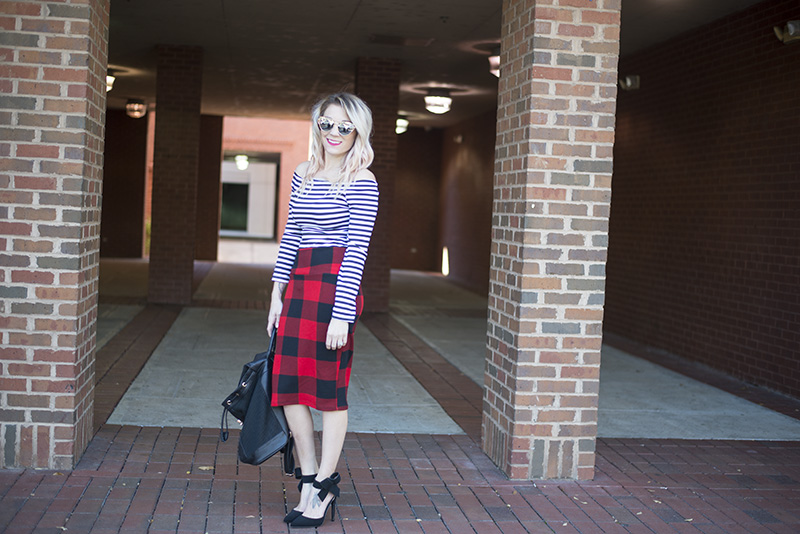 These shoes will forever be one of my favorite pairs of heels; I mean, what's not to love about bows on your shoes? I paired it with a backpack to give it a laid back vibe. But grab a sparkly clutch and this would be the perfect outfit for a night out or holiday party.
Want to make it even more casual? Wear it with a pair of flats or even better, sneakers! For real, sneakers and skirts are my jam. Best of both worlds 🙂
I've linked similar options below! What are some of your favorite patterns and prints to mix?

Skirt//Striped top//Bow heels//Black backpack//House of W Sunnies