This discussion was sponsored by DASANI® and Target. All opinions are my own.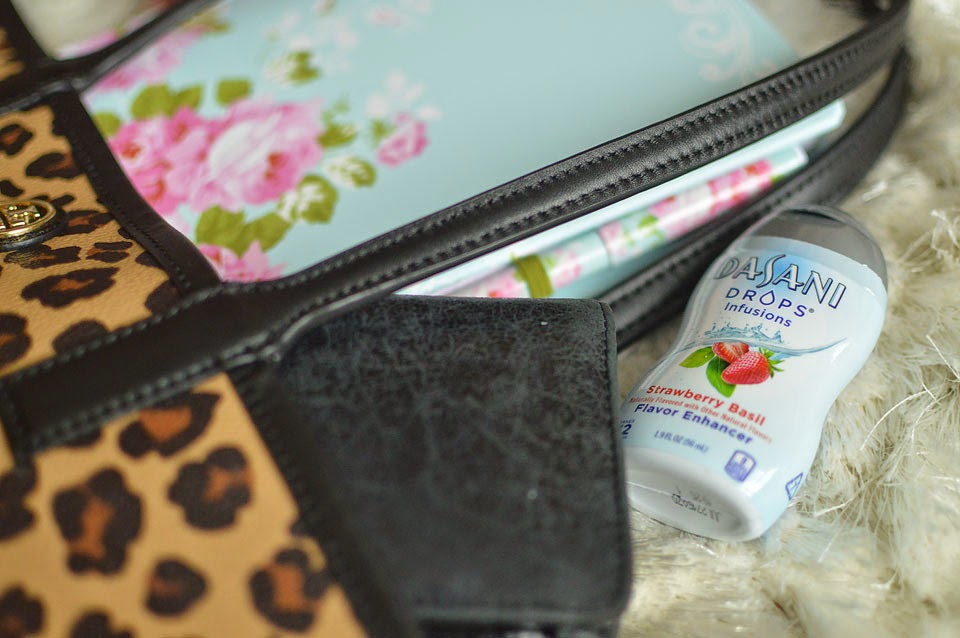 I seem to have what some may call a purse obsession. Some people gush over shoes, some people gush over jewelry, but for me, it's purses. When I was pregnant with Nolan, I registered for multiple diaper bags. I mean, one for my husband, one for me, one for the car… right? Well, wrong. Z carries a backpack if he has them and I turn the purse I'm using into a diaper bag. And as time has gone on, the things I carry for the kiddos has become less and less.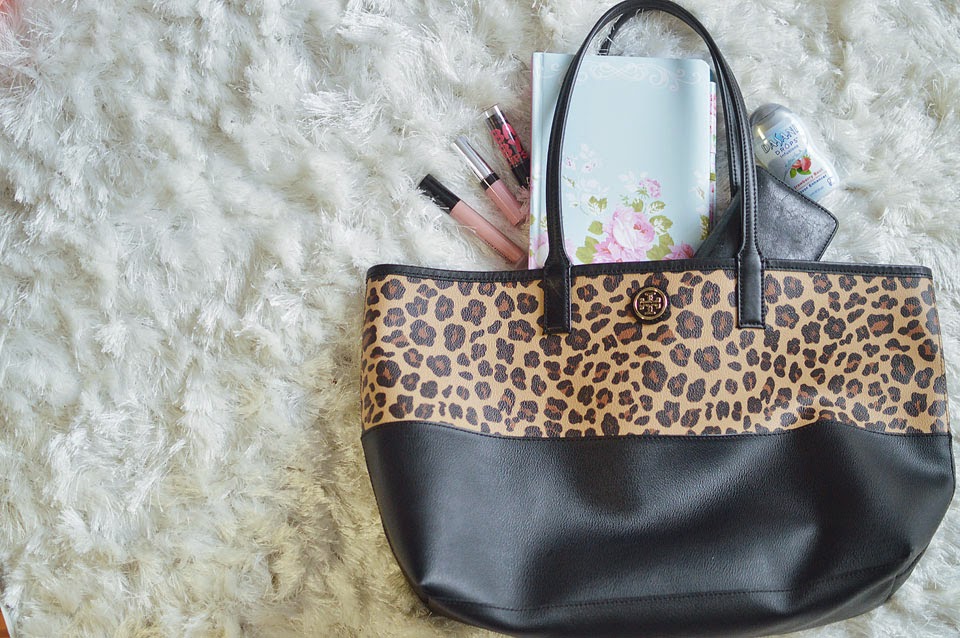 I recently purchased this Tory Burch bag from a local garage sale site. For 1/3 of the cost! Can you believe that?! But anyways, it's super spacey and I can fit so many things in it. But I'm actually a pretty light packer… so here's what's currently in my bag: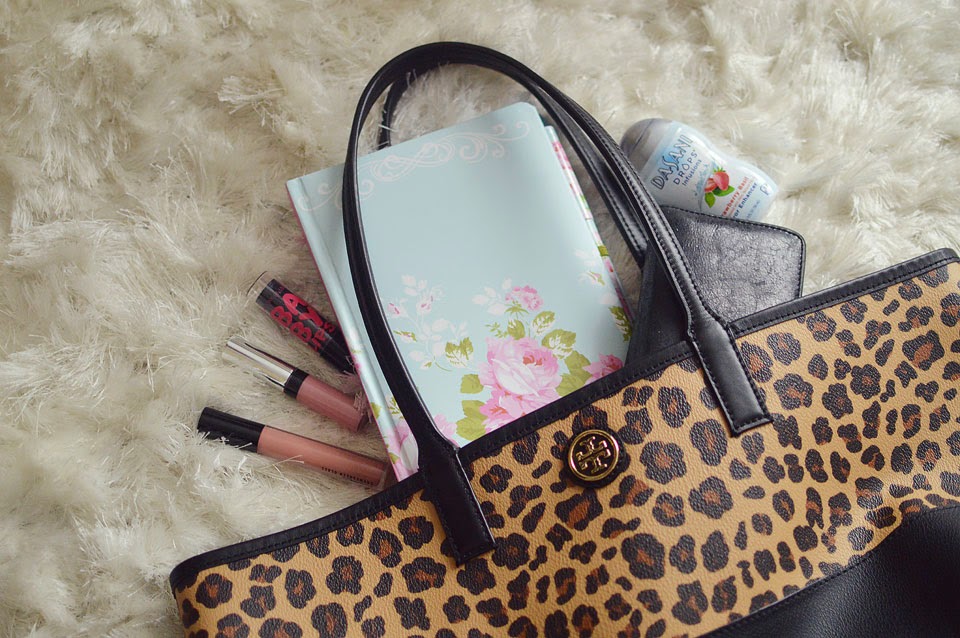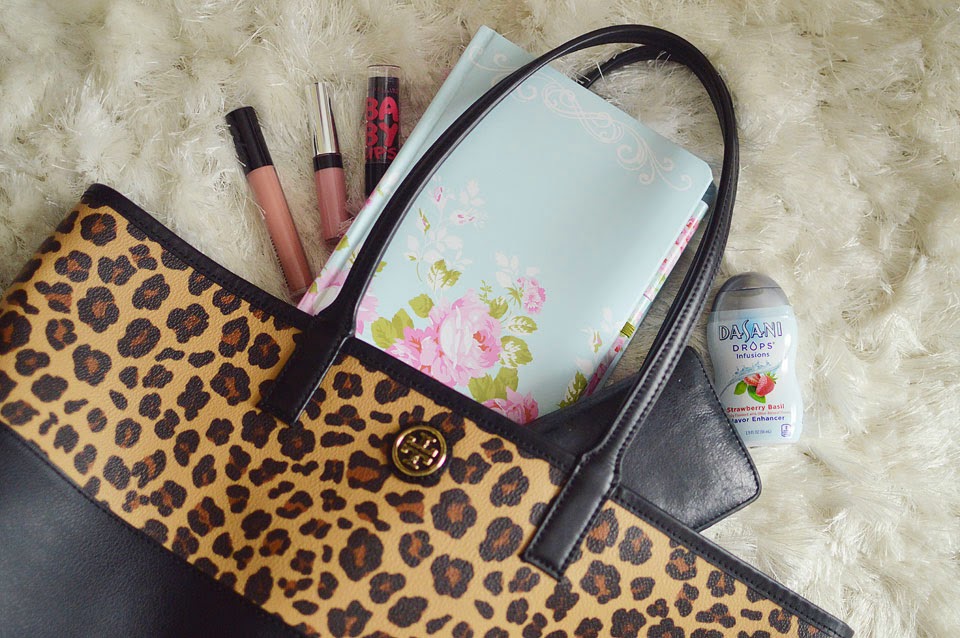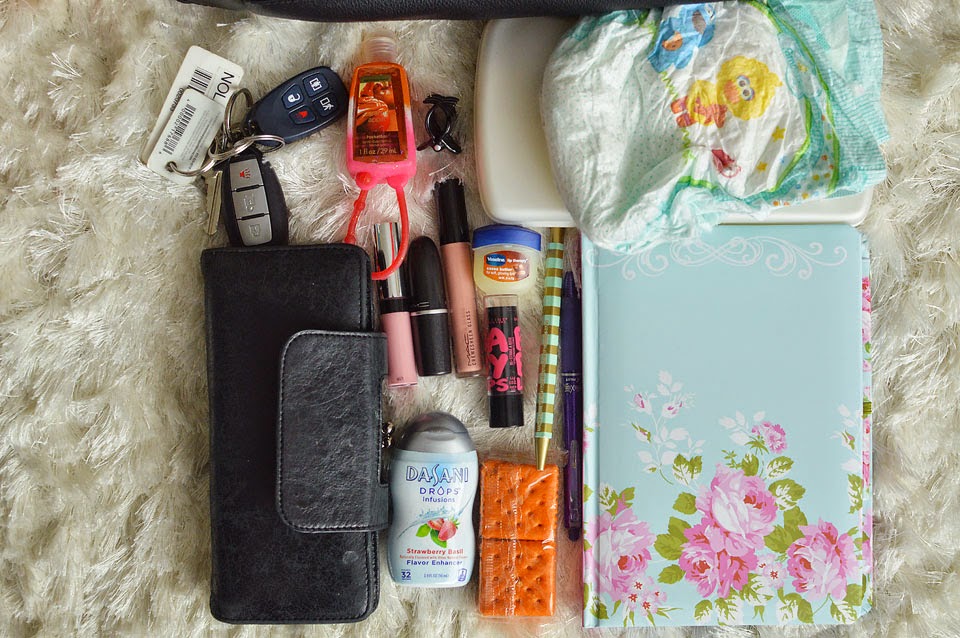 Most of the things I carry are pretty obvious but to break it down:1. Keys
2. Hand sanitizer
3. Diapers and wipes
4 Wallet
5. Lipgloss/lipstick in a few different shades
-Vaseline Lip Therapy Cocoa Butter
-Cargo Cosmetics in Anguilla
-MAC Cremesheen Lipgloss in Boy Bait
-MAC Frost Lipstick in Angel
6. Pens
7. Notebook/Planner
8. DASANI® Drops
9. Snacks
And that's it! When they were younger I would need changes of clothes, more diapers, etc, but now that they're older I've been able to lessen the load. I've also learned that I can't go anywhere without snacks because it's the only thing that keeps them calm in stores. And then there's the getting thirsty part…
I've been dying to try these new DASANI DROPS® so I was super excited to be given the opportunity to do so. I was a huge fan of the Strawberry Basil and if I closed my eyes and imagined myself at a day spa, it almost felt like one! With kids glued to me and whining for a snack… I said almost…
The drops have zero calories, no color added, unsweetened and naturally flavored! I'm not a big fan of sparkling water so this is a great alternative for me. This little bottle offers 32 servings so it will last me awhile. Throwing it in your bag makes it easy to add it to your DASANI® water on the go or while sitting down to dinner at a restaurant.
The
Target Cartwheel app
has a coupon right now so be sure to use that if you go try them 🙂 And let me know what you think!