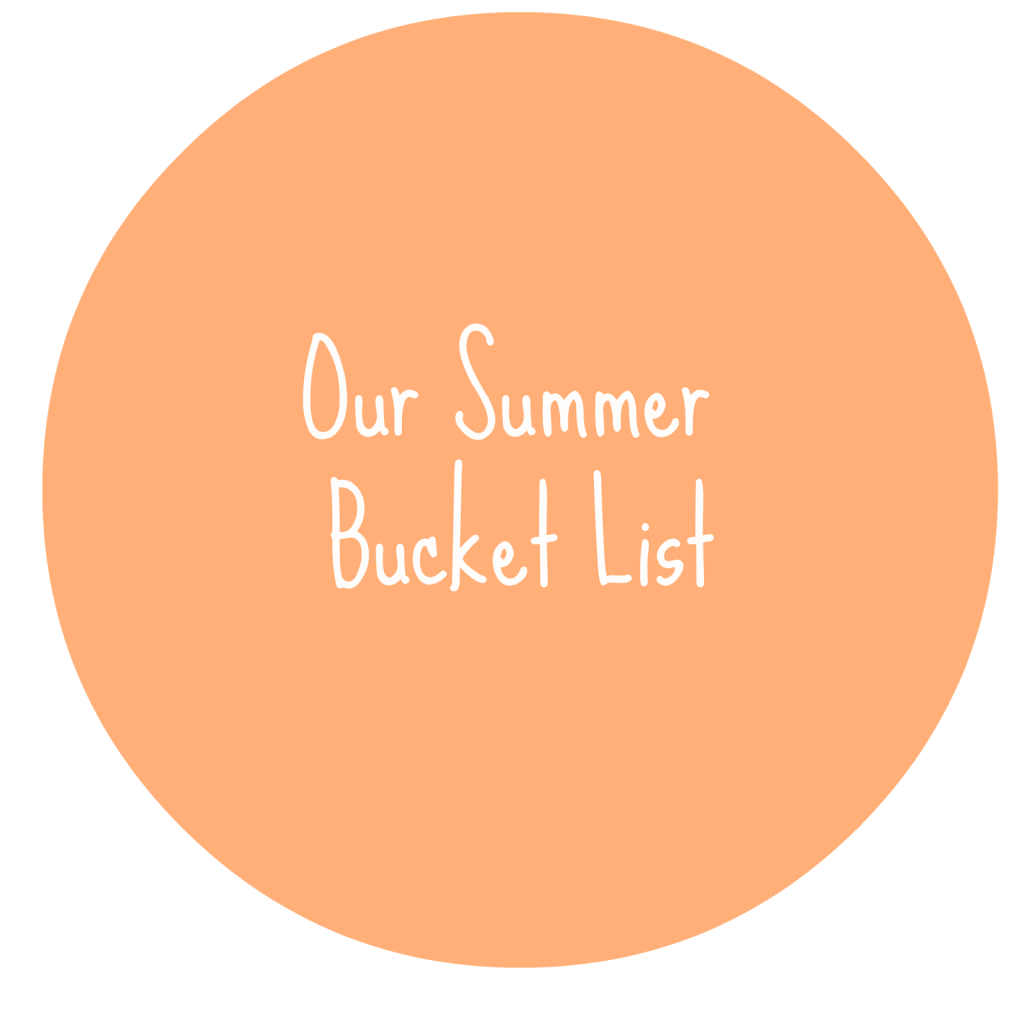 Given the recent circumstances, I thought now was as great of time as ever to create a bucket list for our family to accomplish this summer. We've only been in Georgia since the end of December but there is so much we want to do and see before Z (possibly) leaves.
I don't want to dwell on "what might be" or have any regrets when and if he leaves, so I think planning these fun events and trips will help me focus on the good, not the bad.
So friends, I bring you our Summer Bucket List. If you're from Cleveland, the south or Georgia, please let me know if I'm forgetting anything so I can add on to it!
1. Visit Savannah, GA: I went once as a kid but Z has never been and obviously, neither have Bubs and P. Even if we just go for a day, I would love to go walk around and see all the beautiful city has to offer.
2. Cleveland Indians game: We are planning on attending an Indians game when we're home. The plan right now is to bring Nolan so he can run the bases after the game and I know he will just LOVE it.
3. Roll our own sushi: We are both sushi fanatics (only crab for me though) and we've never rolled our own. I want to get the cute little kit and do it ourselves.
4. Family pictures: We haven't had family pictures done since Paislee was born and even then, it was only a few. I want some new pictures I can put on canvas and hang in our home.
5. Fishing: Nolan loves fishing and I would love a little family fishing night. As long as someone is there to put the worms on the hook for me…
6. Date nights: Zach and I rarely get to go on date nights, and I think we certainly deserve a few (especially now). I am going to make sure we get AT LEAST 5 date nights. Just the two of us. No kids. Wine and dine baby.
7. Visit the Christmas Story house. Yes, I know it's going to be the middle of summer when we are home but it's something we haven't done yet. They're open year round so I might as well take advantage of it not being busy, right?
8. Southern BBQ: We've only had it a few times but apparently, there are some great little mom and pop places around here.
9. Strawberry picking: I've also heard there are some great places around here and I'm going to track them down. I think Nolan would absolutely love this!
10. 21 day fix: I've been putting this off for awhile now and I think I'm ready to give it a try. My plan is to start it as soon as we get back from vacation in July. Anyone else want to do it? Or have done it? Would love some support!
11. Pine Mountain Wild Animal Safari: Ever been through on of those things where you drive your car and wild animals are everywhere around you? Yeah, me either. But it's on our list because it sounds super awesome and Nolan would have a blast!
12. Whitewater rafting: I've been dying to do this and now, we can do it right on our river downtown.
13. Movie by the pool and/or movie under the stars: They offer a few of these at our community center/on post and I think this would be a perfect little summer night.
14. Shooting range: Z has been dying to get me to a range and teach me out to shoot and now seems like a perfect time.
15. Zip line: Never done it and there's apparently a place right around here!
16. Watch an Airborne graduation: I didn't get to see Z jump or graduate when he went through Airborne School and I definitely want to see one in action.
17. Paintball: Because who doesn't want to shoot up a bunch of people with paint?
18. Visit a flea market: I love rummaging through people's crap (even though I have enough of my own) and there are a few in the area we've been meaning to checkout.
19. Go to a beach: My parents live on a lake and they have a beach there but I want to visit a REAL beach. Like on the ocean.
20. Take as many pictures as possible: I know, how could I possibly take anymore than I already do. But I'll find a way. And then we will have them to look back on and relive our summer anytime we want to 🙂
Anyone else have anything fun to add?! Are you making your own bucket list?
"Be sure to check out this month's featured blog!"