Spring style; chambray with pops of color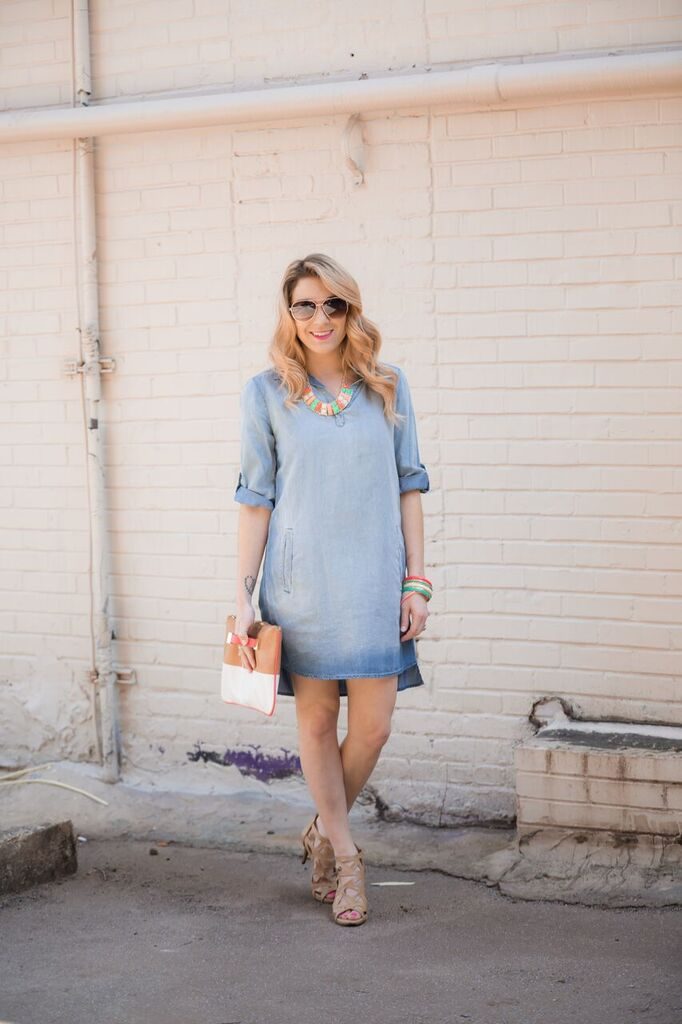 Can you believe it's almost spring?! I feel like we just finished celebrating Christmas! I'll be honest, spring used to be my least favorite season. Growing up in Northeast Ohio meant spring was just the transition period between winter and summer. It meant snow melting, mushy grass, and dreary days. It was also before I discovered my love for fashion so despite the weather, I really didn't even have spring fashion to look forward to.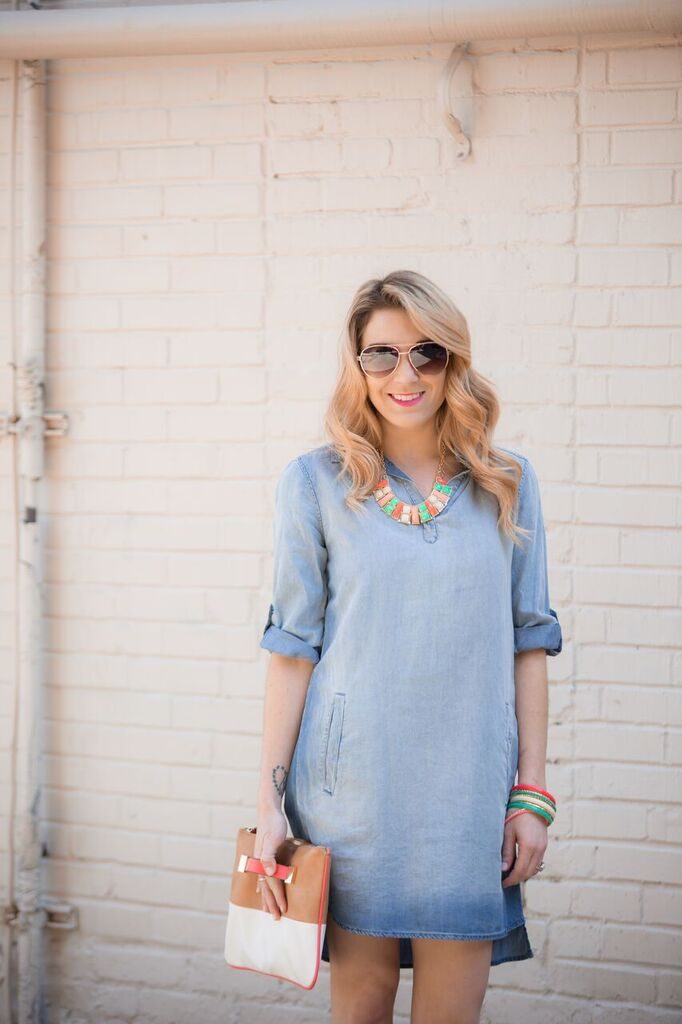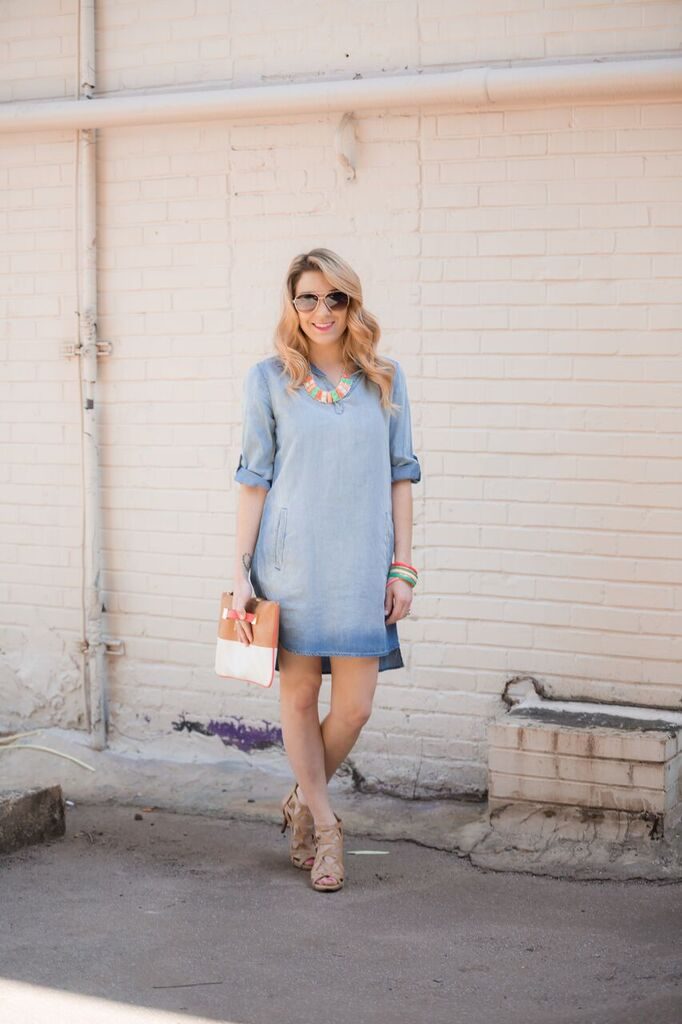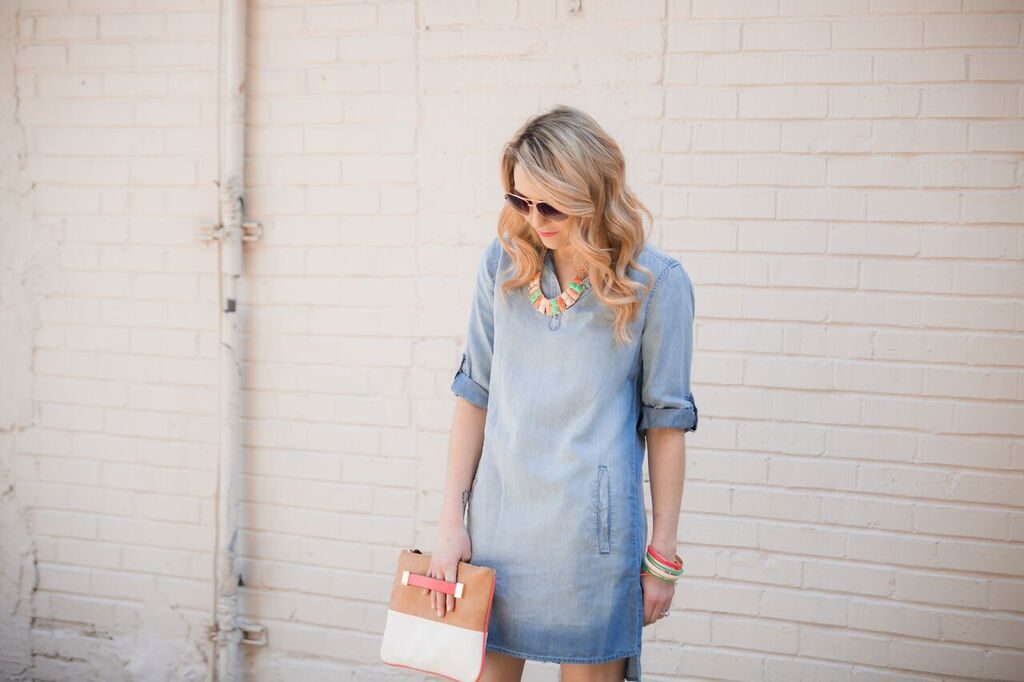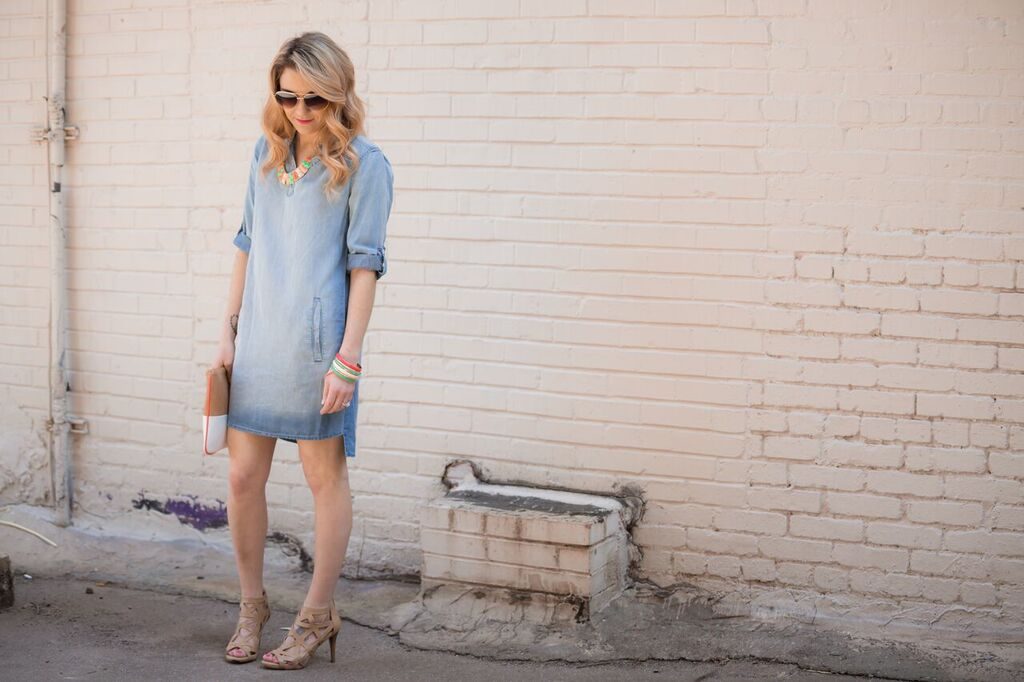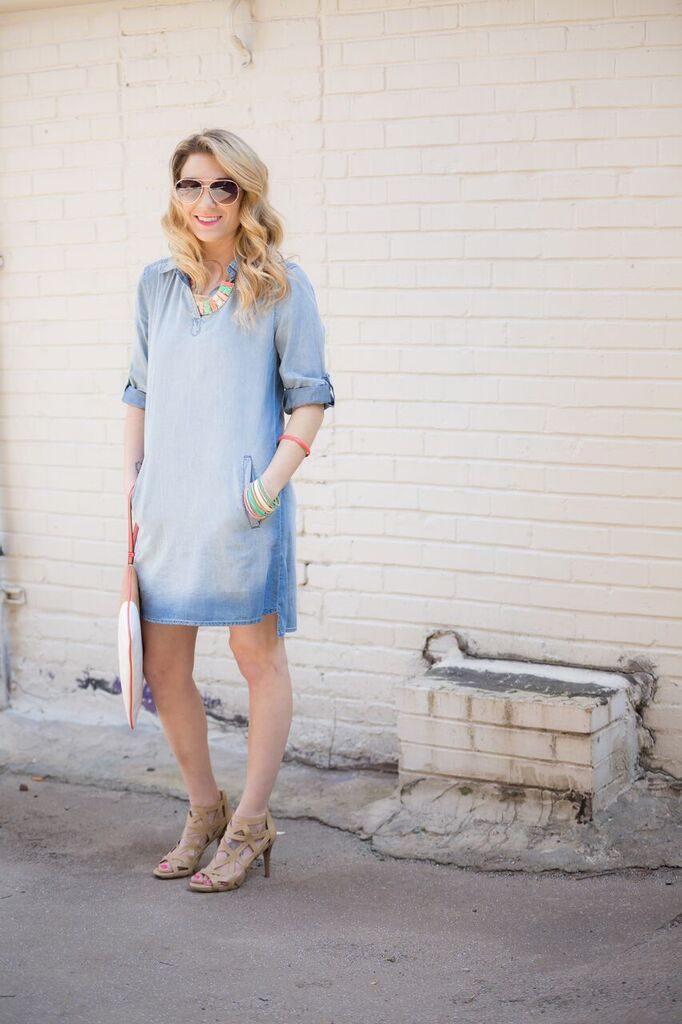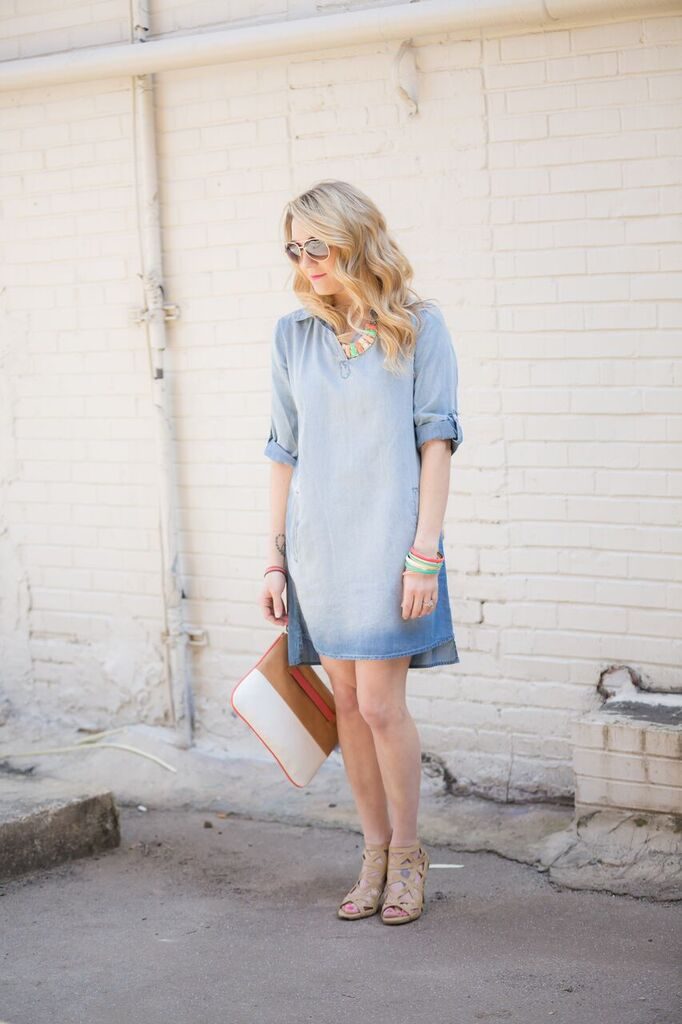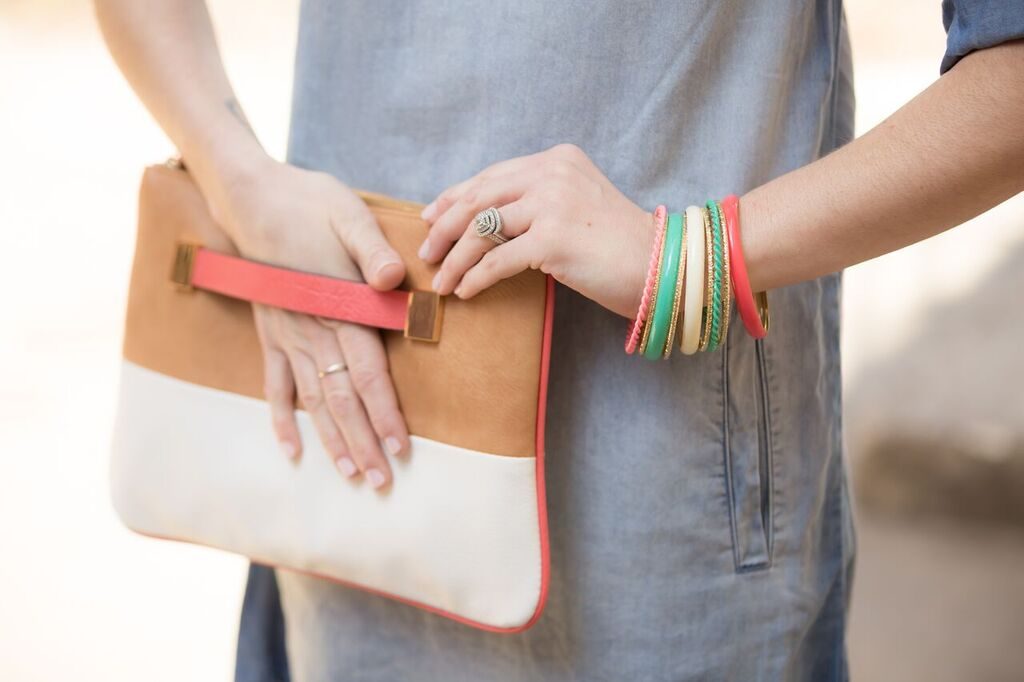 Now? I love spring! Spring fashion just makes my heart go pitter patter and spring in Georgia is by far the prettiest season. Summer in the south is plain miserable, so spring is a season you can actually enjoy without sweating your face off.
One of the first things I do when the seasons change is clean out my closet. I put away majority of the pieces I know I won't be wearing and leave a few pieces out for the outlier days. Next, I throw everything into trash bags that I didn't wear all season and donate it to local shelters. Which is sometimes hard considering I get attached to clothing but I try… I really try. Plus it's nice to help other people, right? Then comes the fun part… going shopping for new clothes!
I recently headed to Burlington and hit the floor running. I was on the hunt for the perfect chambray dress that could be dressed up or down… and I found it! I styled it here for a dressier occasion with heels and statement jewelry. And how perfect is this clutch?! I love the pop of color with the neutral tones!
Best part?
The price breakdown:
Dress: $24.99
Shoes: $24.99
Necklace and earrings $9.99
Bracelets: $5.99
Clutch: $12.99
Total cost: $78.95
Crazy, right?!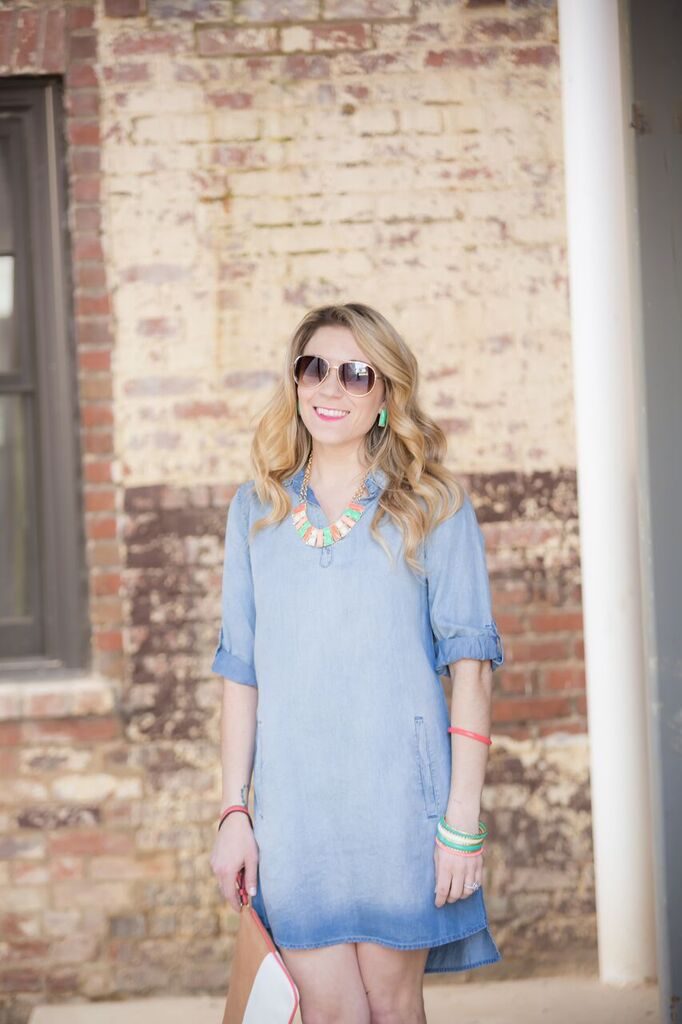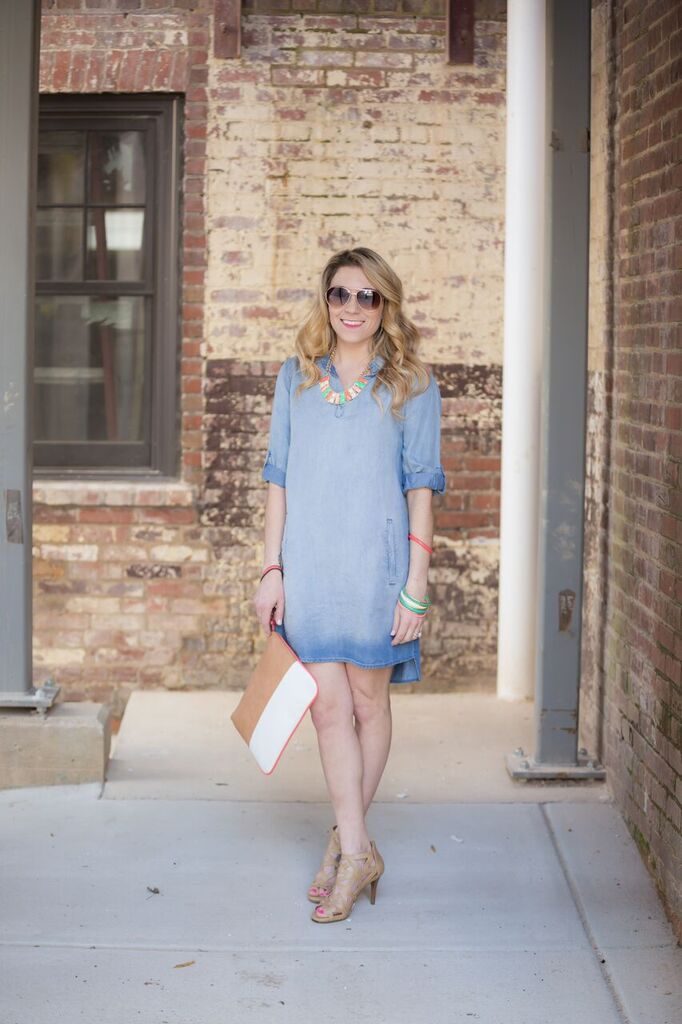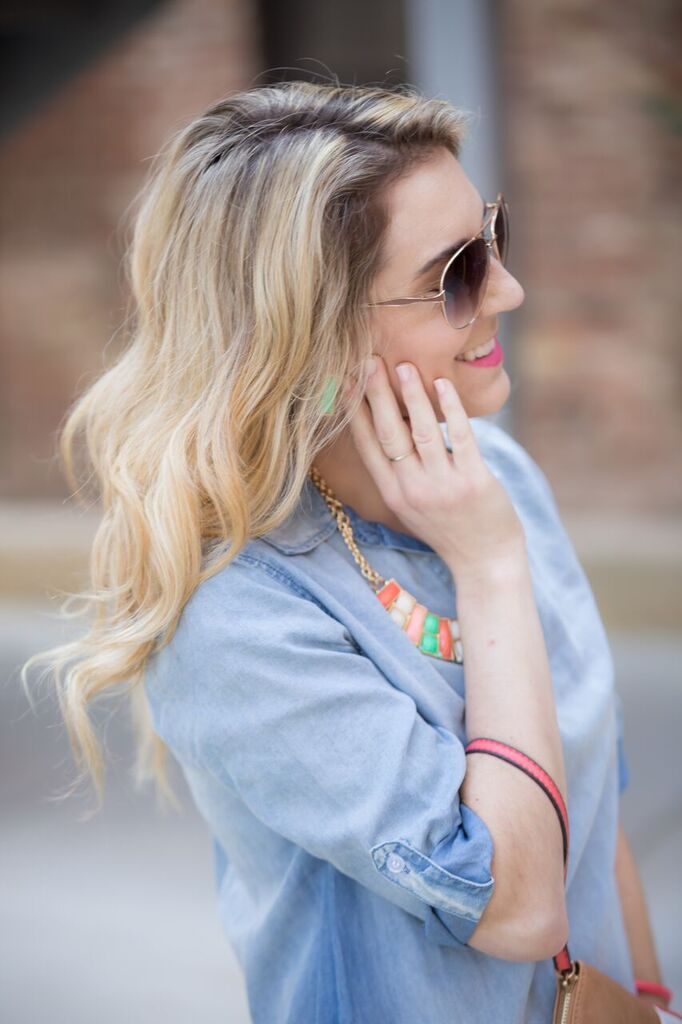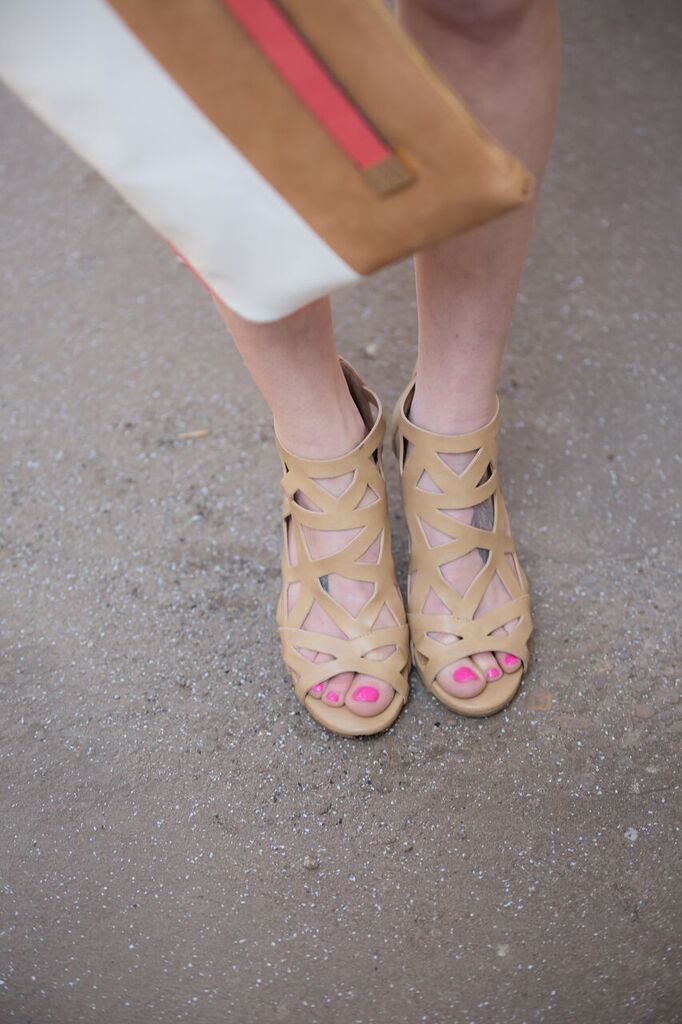 Burlington had so many fun pieces and I had such a hard time choosing just a few. But they offer merchandise at up to 65% off department store prices everyday, so I know I can always go back and still find a great deal 🙂
What are your favorite pieces for spring? Is there a certain trend you're excited about this year?!

Today's discussion on spring style was sponsored by Burlington. All opinions expressed are my own. 
Photo credit: Amy Hess Photography