Train time and bucket list check
I don't have much time to write today, we are leaving for Chicago and as a mommy, my titles also include:
luggage packer
ticket keeper
clothes folder
money holder
outfit planning
snack packing
diva.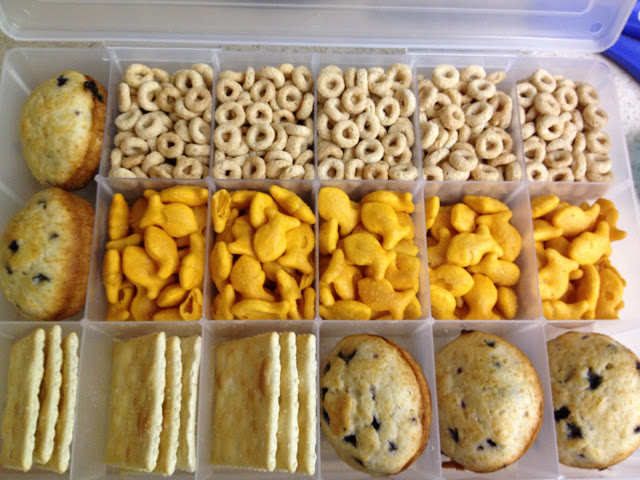 All our snacks in one place for the train ride!
I used to love traveling and now, it just brings me serious anxiety. Hopefully my Bubba decides he wants to sleep on our overnight train ride and we all wake up well rested and ready to explore the Windy City.
I need a Xanax. Just kidding. But seriously, I took a half Xanax one time and had to leave class because I was falling asleep. That's a whole other post though.
Anyways, I have four fabulous ladies guest posting while I'm frolicking around the city and cutting a rug on the dance floor. (Does anyone still say that? Oh well, I just did!)
Wish me luck as we embark on this adventure!
Oh and the other day, I got to check another task off our bucket list! (Instead of a corn maze we found a hay maze but shhhh). And because this weather here is so unpredictable, a friend and I decided to play dress up for Halloween a little early. Come to find out, his costume is a little small and I'll be making him a new one for actual Halloween. Stay tuned to see what it is… or in case you read that post, you already know!
I'll leave you with those pictures!
Hope you're all enjoying the the fall weather (if you're lucky enough to be somewhere for it) and hope you all have a fantastic weekend 🙂