Cleaning tips when moving and FREE supply checklist printable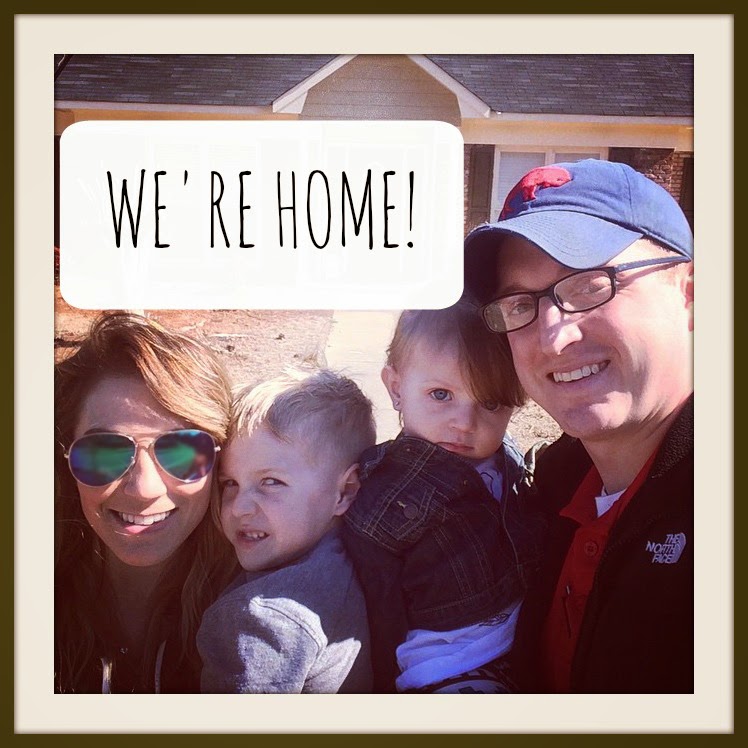 I have a love-hate relationship with the fact that we move so often. It can be challenging to find somewhere new to live, uproot our family and change our entire routine. Did I mention we have to SELL a house this time? Usually we just have to check out with housing since we've always lived on post. But this time, it's a whole new ballgame.
Someone once asked me how I keep my house clean with two kids and 4 animals. Well, my answer is I keep it clean the best I can. It's certainly not spotless and even when I sweep and vacuum the hair away, it's back within minutes. But I do try to keep a pretty regular schedule and now that we're going to be showing our house to potential buyers, I'm going to step it up a bit!
But it also goes the other way; what do you do when you walk into your new house for the first time? Hopefully the previous tenants left it clean for you but to me, that doesn't mean it's clean. It still needs cleaned by me so I know for a fact it's clean.
When we moved into our first place in New York, I had no idea what I was doing. I had never had my own place and didn't realize how much cleaning and organizing went into making a house a home. I made the mistake of having nothing when I went into our home for the first time. Now I know to have the supplies with me!
Here's what I recommend on having for both move-in and move-out (all of the supplies can be picked up at Walmart):
Bounty® Paper Towels
Bathroom Cleaner
Broom and dust pan
Swiffer (Dry and Wet)
Window Cleaner
Magic Erasers
Sponges
Vacuum
Charmin® Toilet Paper
Unstopables™
Tide Pods
Toilet cleaning brush
Toilet bowl cleaner
(see more supplies on free printable checklist below!)
If I'm moving in, I usually start with the kitchen since that's the room we will need to use first (ya gotta eat!) I wipe the counters, clean the stove/oven, the refrigerator, etc.  If we're moving out, that's the last room I clean. Don't forget to pack paper plates, plastic utensils, and plastic or paper cups to drink out of. You may not know where your kitchen supply box is and you don't want to be stuck without these items. I always pack a few snacks too 🙂
My next step is usually the bathrooms since those are also going to be heavy traffic rooms. Toilets, counters, sinks, tubs, etc. Toilet paper… make sure you bring toilet paper! I totally forgot it the first time around and was like wait… what do I do?! We love that Charmin® is like a washcloth texture and allows you to use 4x less.
Next I attack any hard surface floors; sweep, vacuum, Dry Swiffer, then Wet Swiffer. I do that every single time I clean my floors to make sure I'm not missing any lingering dog hairs. Vacuum the rooms with carpet and spray with Unstopables™, then shut the door to let it soak in (lasts up to 6 hours).
I make sure to wash all of our towels, curtains, tablecloths etc while I'm cleaning the rest of the house. I love using Tide® pods because they're easy and I don't have to worry about making more of a mess. I also love that they're a 3-in-1 solution; detergent, stain remover, and brightener. Did I mention they have 90% cleaning ingredients vs. the 15% cleaning ingredients the leading bargain brand detergent contains? #winning.
Moving can be a stressful time, but quality brands like Bounty® , Swiffer® , Tide® , Unstopables™and Charmin® make your move clean and simple. No matter how long we're going to be at a duty station or live in our house, I do everything I can to make it a home. No one wants to live in a place that resembles a cold, sterile hospital. Don't be afraid to hang things on the walls, paint (if you can) and make it warm and cozy. You'll feel much better about the move if you do 🙂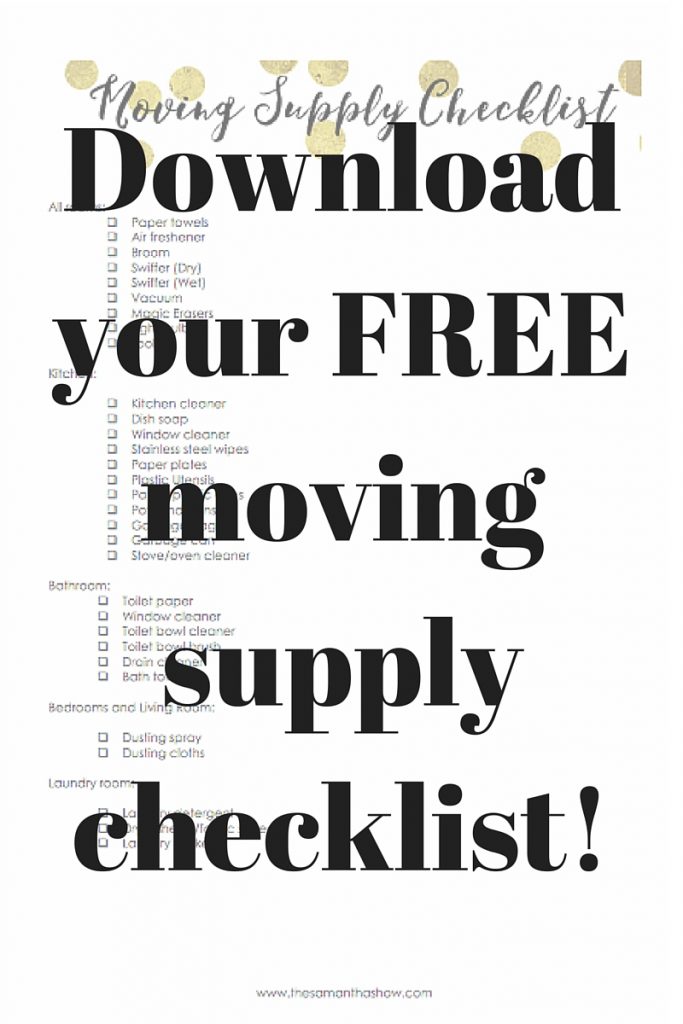 Be sure to download a FREE moving supply checklist here!
What are some of your best tips for cleaning/moving in or out? What supplies would you add to the list?