Making healthy choices… and getting rewarded for it.
This shop has been compensated by Collective Bias, Inc. and its advertiser. All opinions are mine alone. #BalanceRewards #CollectiveBias
Ever since having Paislee, getting to the gym has been absolutely impossible. Between her not taking a bottle (diva), working, and Zach busy with work and now gone on deployment, life has been an absolute whirlwind. But that doesn't mean health and
wellness
aren't a priority, it just means I have to be a little more creative on how and when I do it.
Right around my birthday in February, I purchased a FitBit to track and monitor my calorie intake vs. calories burned, sleep patterns, and keep track of how much water I was drinking daily. Let me tell you, this thing is magical. I was sleeping like crap (hello, newborn), not drinking enough water, and eating like a frat boy. I mean who has time to eat balanced meals and drink the recommended amount of water a day when you're chasing around a toddler, potty training him, feeding a newborn around the clock and oh yeah, trying to keep your sanity.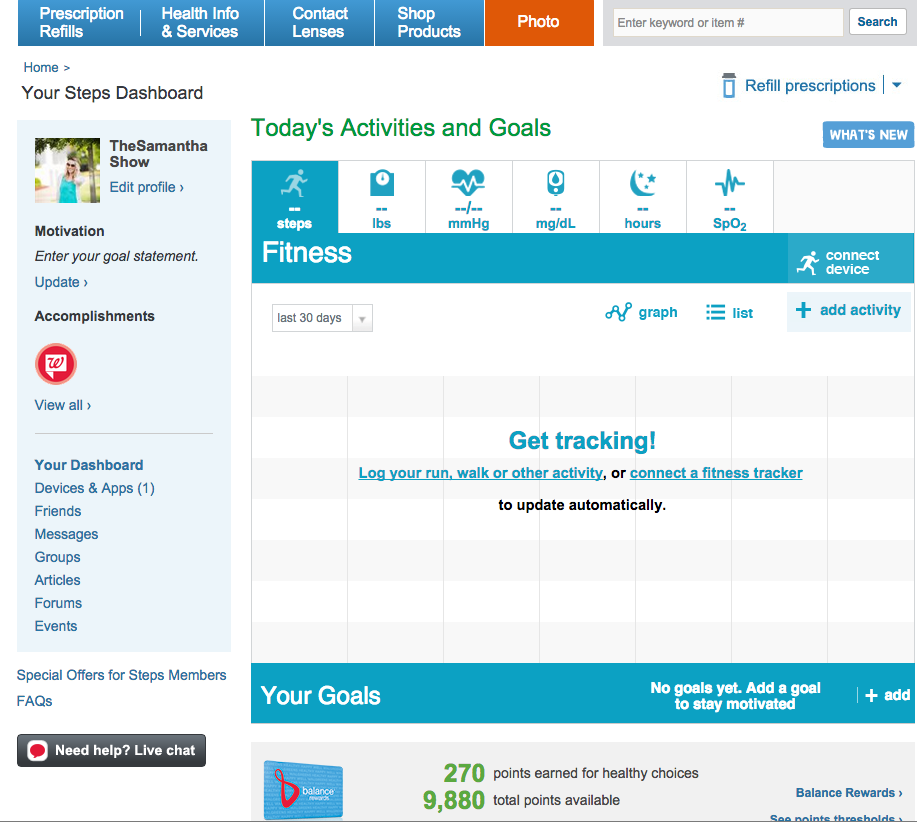 So the FitBit would be my motivation, I thought. This will help me get my life on track. Am I perfect now? Absolutely not. But I'm definitely more aware of the choices I make and how much I need to eat (or not eat) in a day. I know how many glasses of water I'm drinking, how many steps I'm taking, and how much sleep I'm getting (or not getting) at night. And let me tell you, seeing the steps I was taking throughout the day became a real motivator. If I didn't hit my daily goal of 10,000 steps, you better believe I was taking an extra walk or at best, walking laps around the house (if you think I'm joking about this, ask my husband).
And then I found out that Walgreens was going to reward me for this. What?! I synced my FitBit device with my Walgreens app and voila, the points starting coming in. Points that can be used towards purchases at Walgreens. I mean, you want to pay me to make healthy choices, sure! Go right ahead!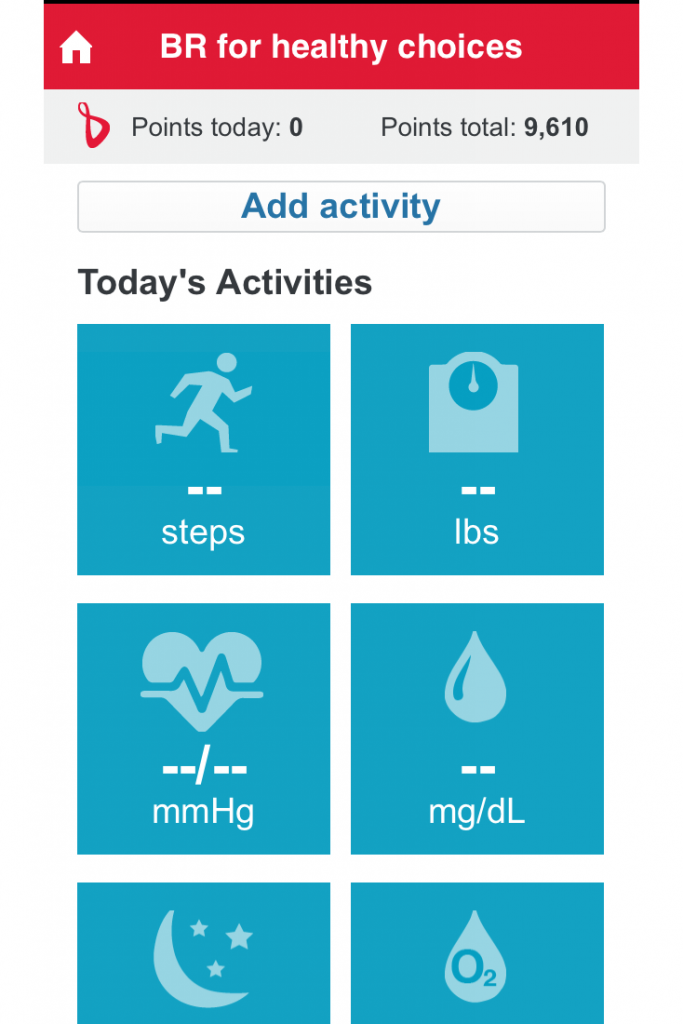 So easy to get started too; download the app on your phone and then use your desktop or laptop to sync your device. Then start moving! (Hint, the BR for healthy choices option at the bottom).
Fort Benning and Columbus are absolutely gorgeous; there are trails, parks, and of course, training areas for the soldiers. We love to walk around Airborne school and watch the soldiers jump out of the towers. Entertainment for the kiddos while mama gets her walk on. Definition of a two for one if you ask me 🙂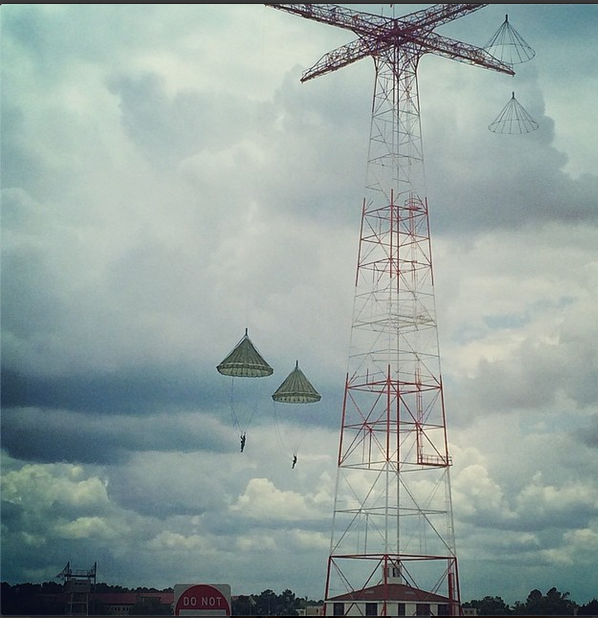 We also love to frequent the River Walk downtown Columbus; Zach and I actually got married on the River Walk and it always brings back great memories when we head down there. Broadway is lined with adorable shops and restaurants and we love to spend our weekends there. The River Walk spans 12 miles so there's plenty to see and do and keep you entertained 🙂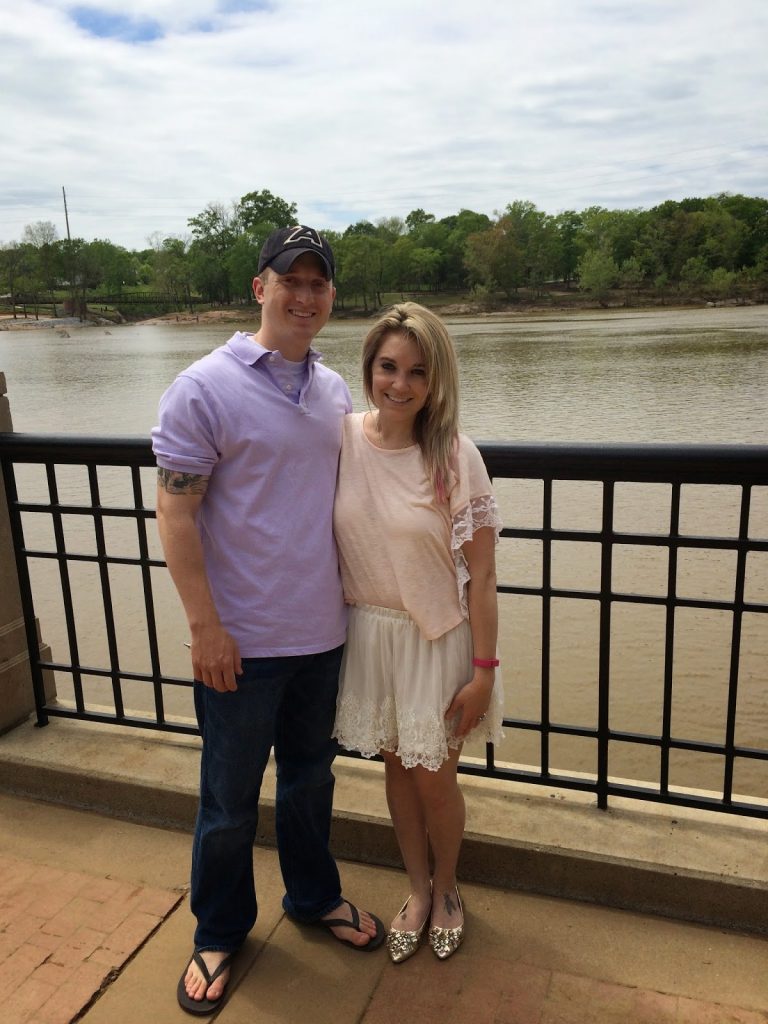 Notice my FitBit!
I love working out but unfortunately, with my schedule, it's not in the cards right now. However that doesn't mean I can't make healthy choices and get creative in how I stay healthy, right? Walks with my babies, monitoring what I eat, and staying active as much as I can during the day are going to have to be good enough for now. And at the end of the day, I want to do things I can stick with… and these are definitely them 🙂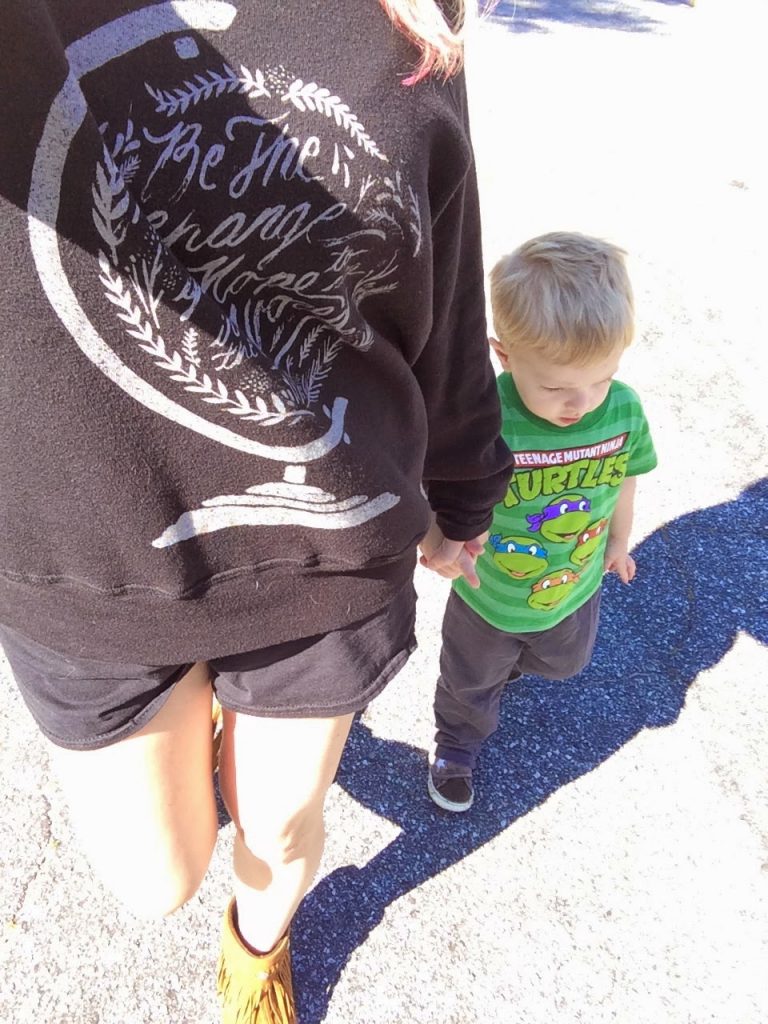 How do you stay healthy? Do you frequent a gym? Home workouts? Outdoor recreation?