My Spidey Man's birthday celebrations
It's so hard to believe my baby is three. Like seriously, where did the time go? I had to stop and just stare at him the other day because I can't believe how much he's changing and the little man that he's become. It's so bittersweet; he's smart, independent, and kind… but he's not a baby anymore and it breaks my heart. Parents, does them getting older ever get easier?!
We celebrated his birthday with family before we left Ohio. We didn't have big celebrations there because we literally had Christmas two days before their party, but I thought they still deserved cake and ice cream. Everyone needs birthday wishes!
He wanted a Spiderman theme; I asked him months ago what he wanted and although he told me Spiderman then too, I waited until the week before to buy anything. This boy changes his mind and his clothes three times a day, so I didn't want to buy a bunch of stuff and then have to change it last minute.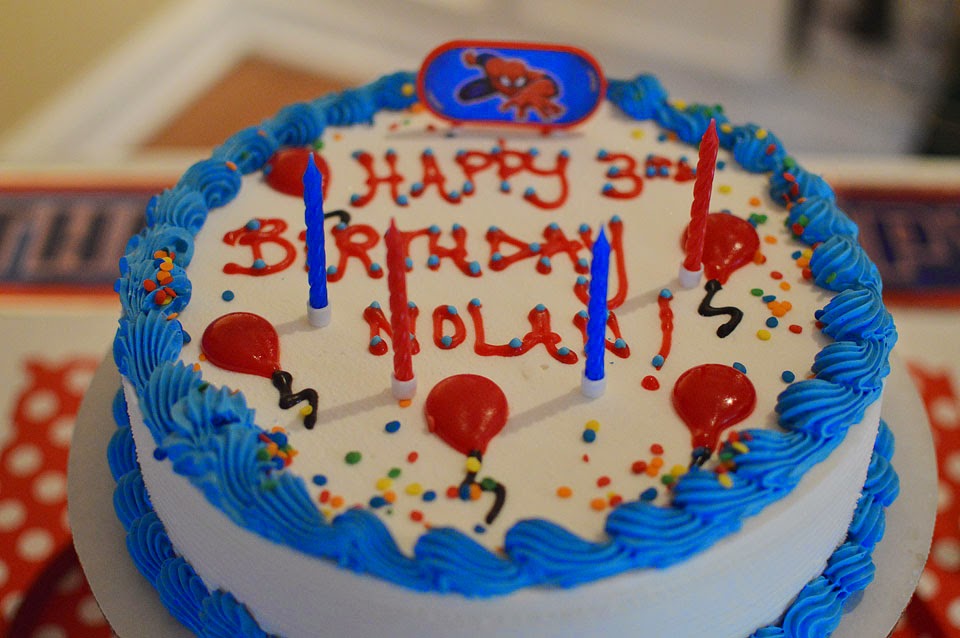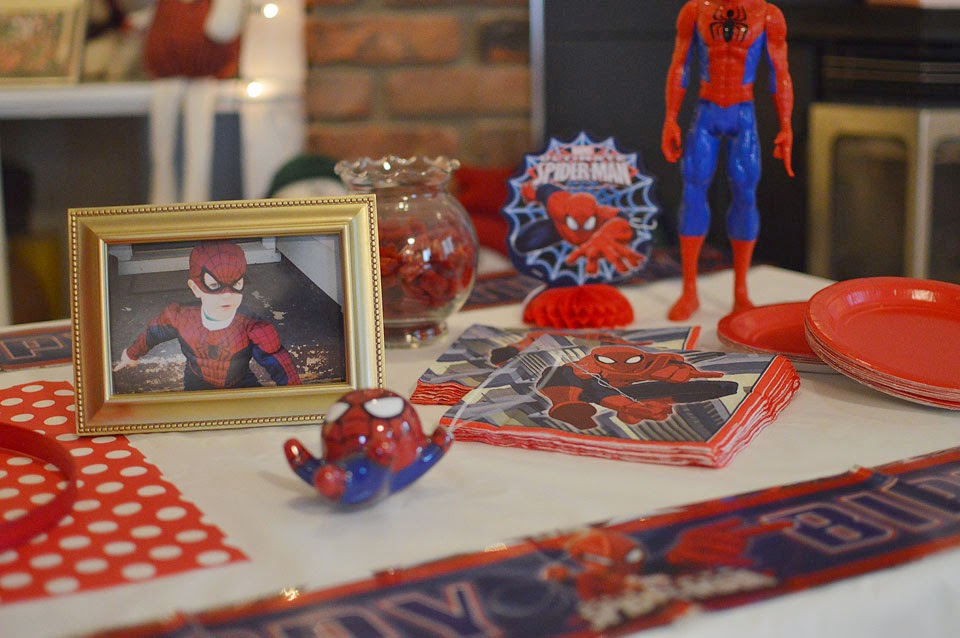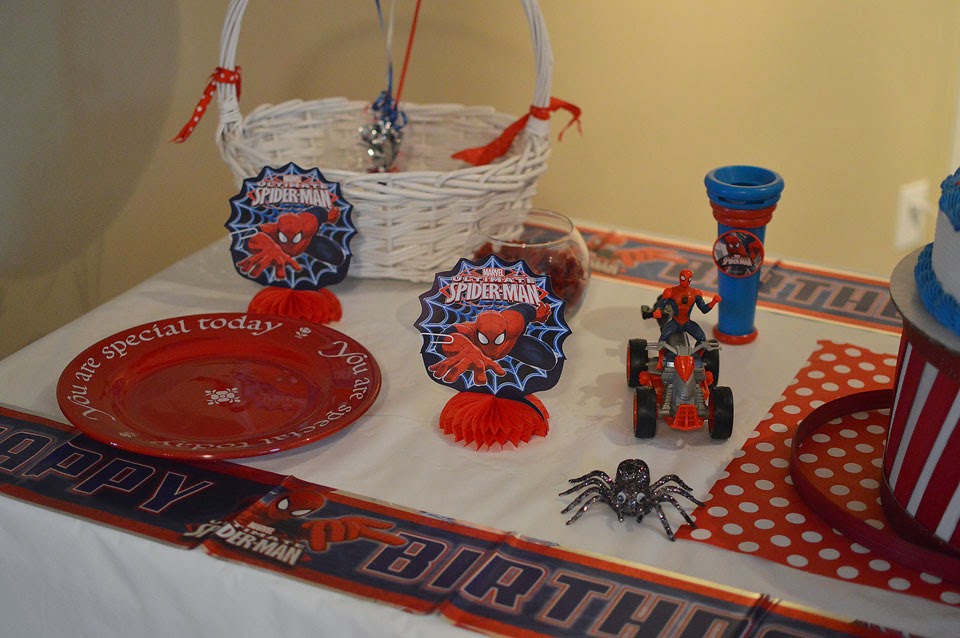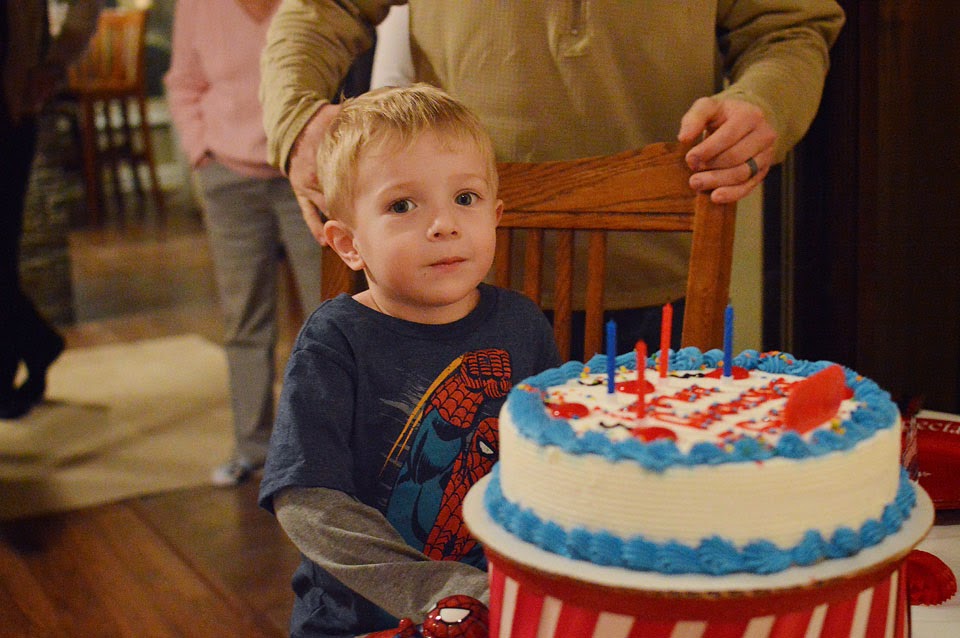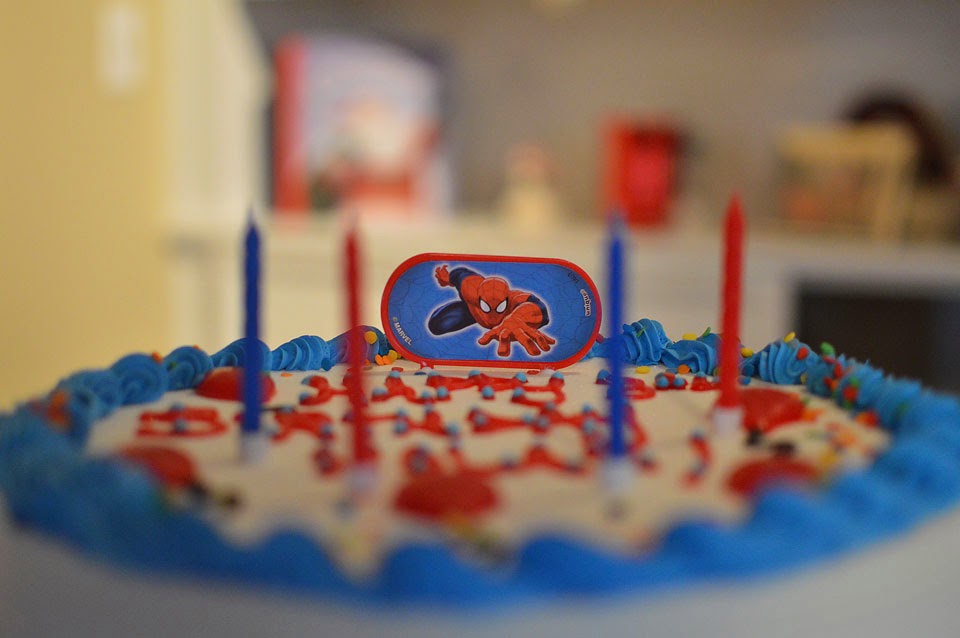 Before we knew that Z would be home early for his birthday party with his friends, I had booked it at a place where I knew they would take the reigns. I didn't think I would be able to accommodate 15 toddlers, watch Miss P, handle picture taking, etc on my own, and I am SO happy we did! He had an absolute blast and for an hour and a half straight, the kids were active and being…kids!
He wanted a Spiderman theme for this party too, which worked perfectly because I used a lot of the same stuff I had used at his party in Ohio. And these cupcakes, seriously cool, right? I wish I could take credit for them but I certainly can't. Mine would have looked like Nolan made them. In fact, he probably would have done a better job.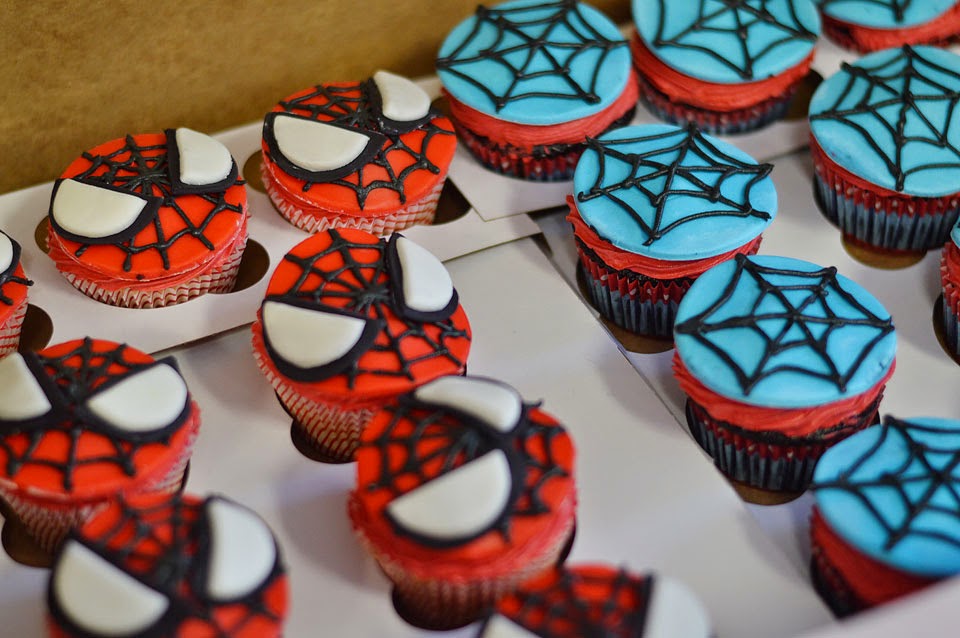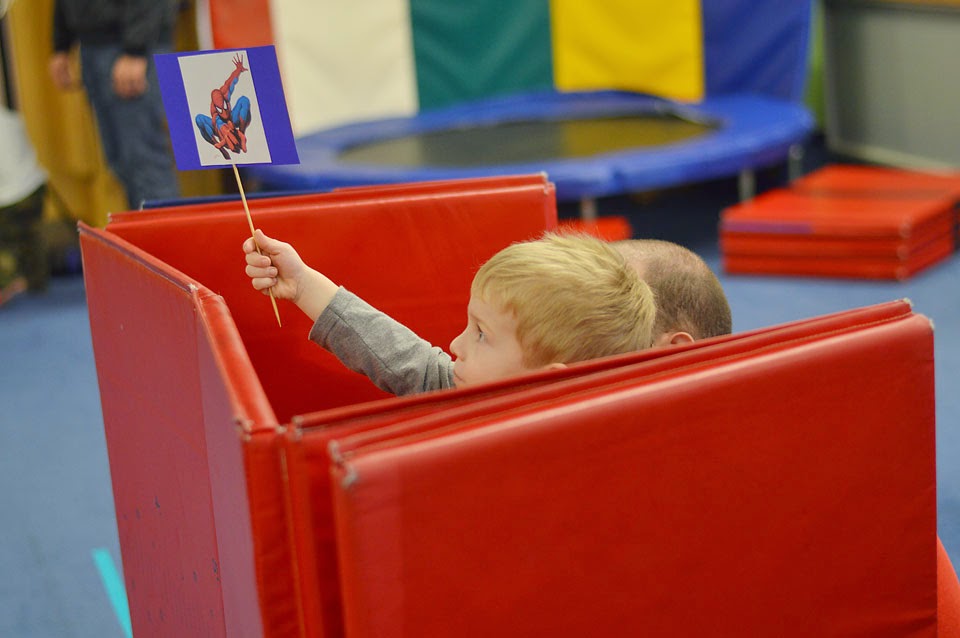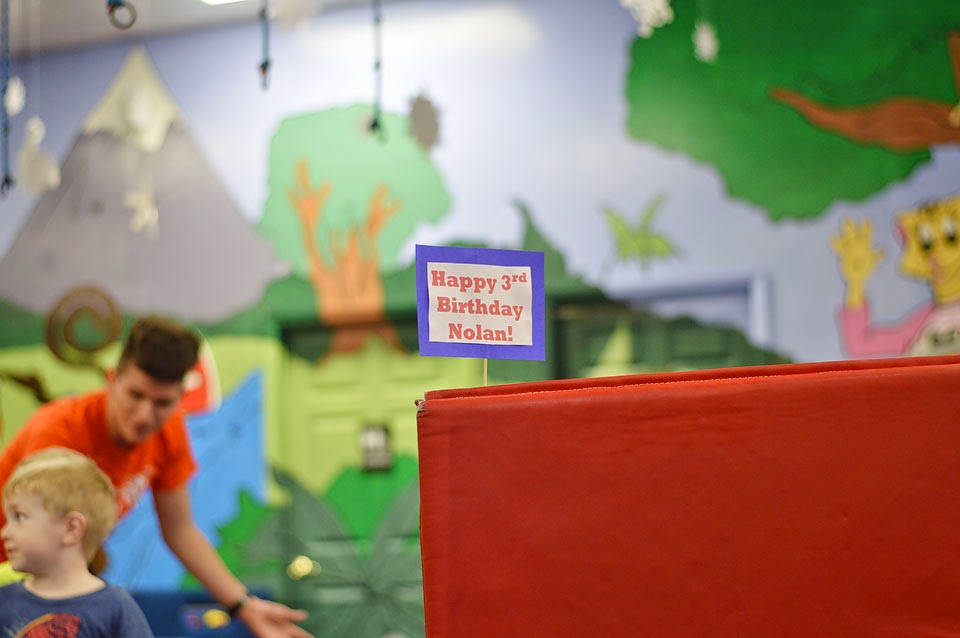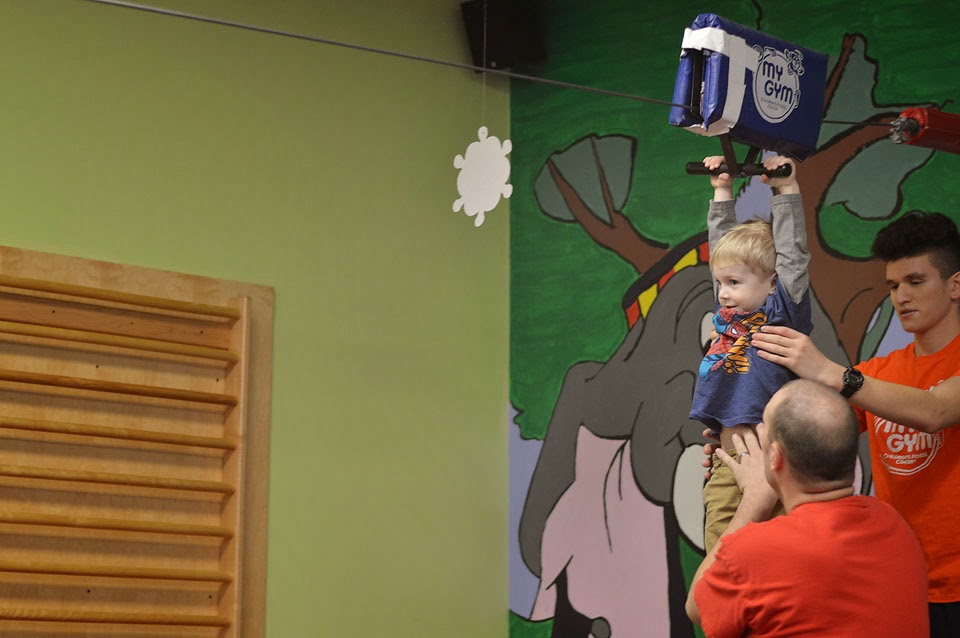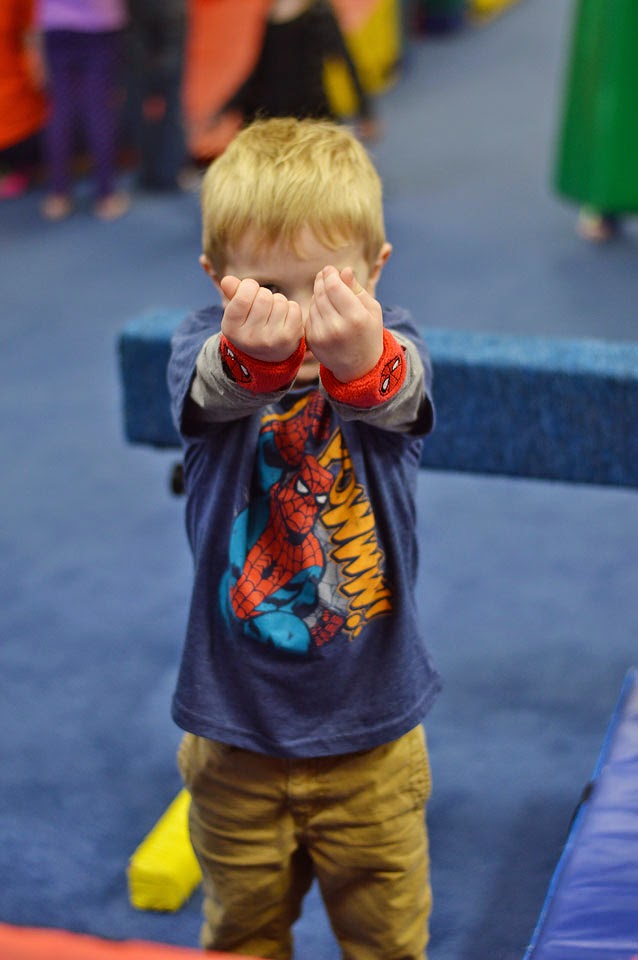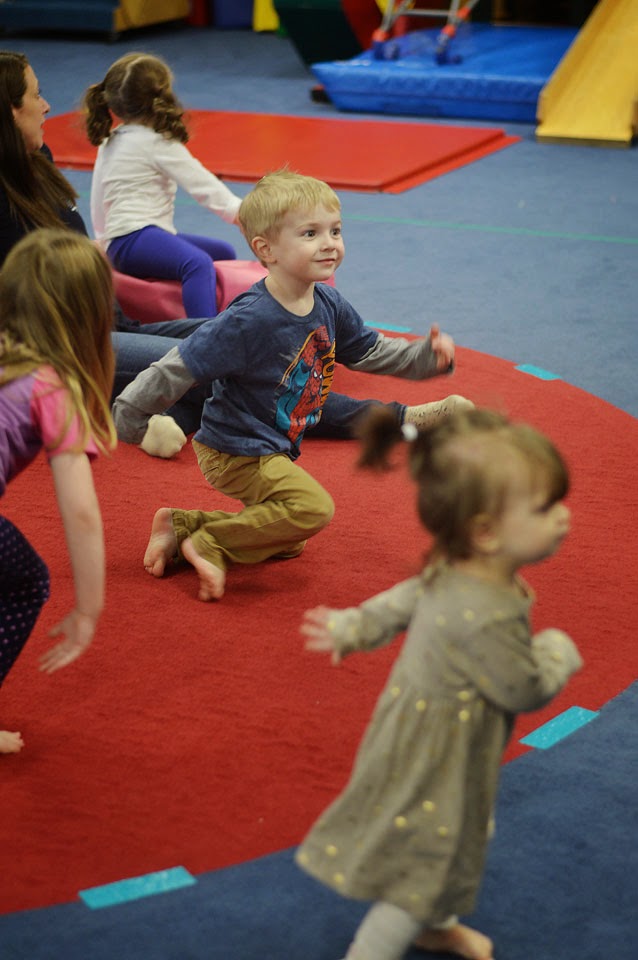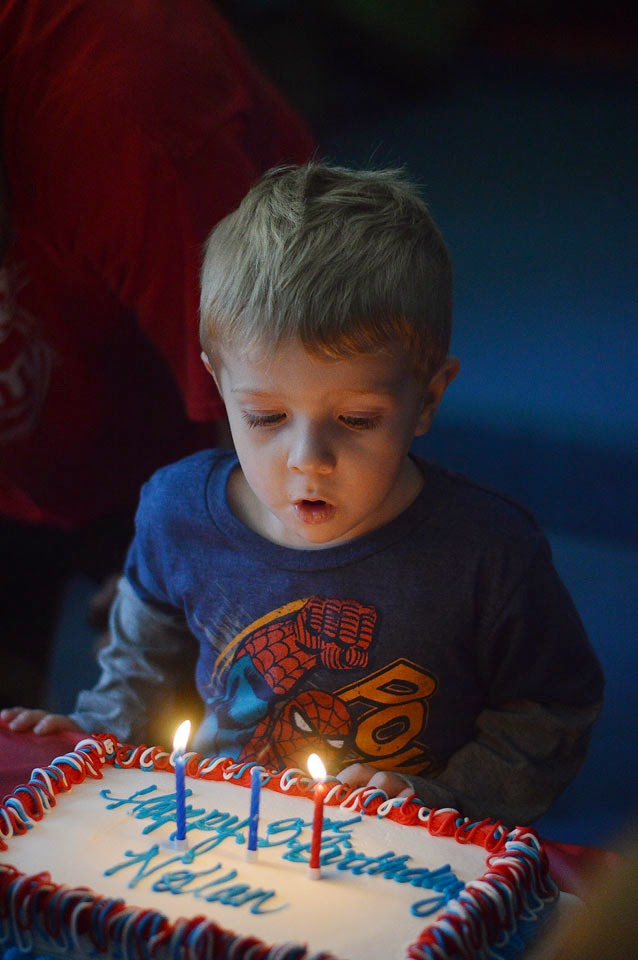 They played "What time is it Spiderman?", swung on their webs through the city (rings) and knocked down a building (mat). They popped bubbles, zip lined, bounced on the trampoline, played football, and tag! I was a little worried because Nolan was sleeping when we arrived and NOT in a good mood, but after a few seconds of his friends asking him to come play, he was good to go! I have such cute pictures but I didn't ask the parents about putting them on here and don't want to do that without permission. So you'll just have to take my word for it 🙂
I love that N was able to choose something he wanted for his birthday and have so much fun with his friends. We are so lucky to have so many great friends here with kids who get along so well together. Birthdays are a huge deal to me and I loved celebrating my baby turning 3 in the best way we could!
Happy birthday baby… mommy and daddy love you 🙂