Thrifted fashion with thredUP
Thank you to thredUP for sponsoring today's post. All opinions are my own.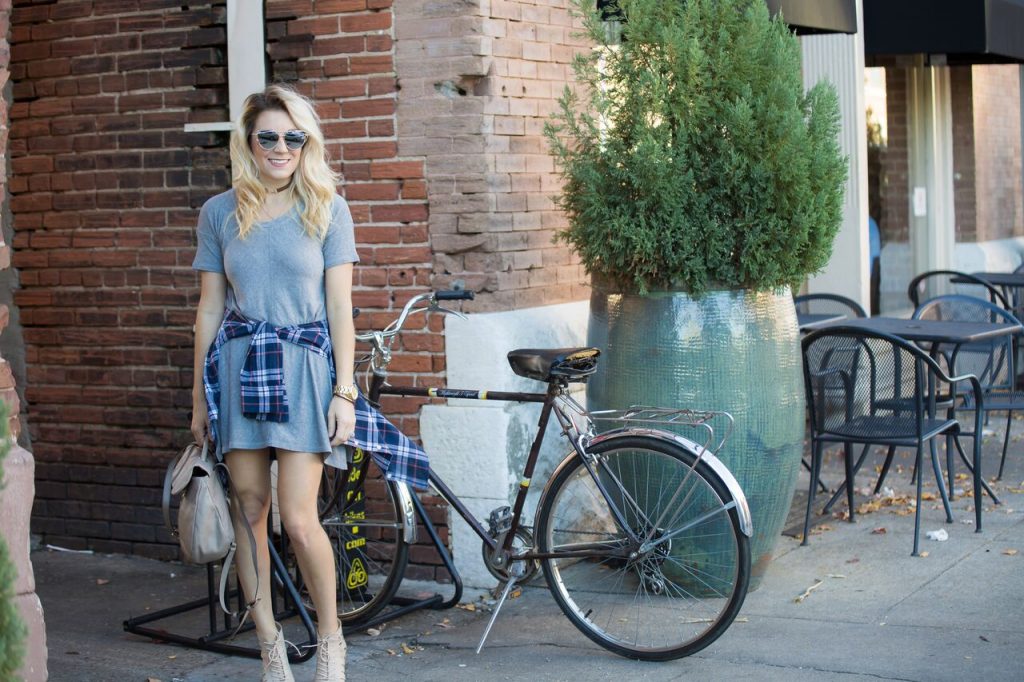 I took the pictures for this post MONTHS ago and totally forgot about them. If you've been following along you know that it's been absolutely chaotic here. But better late than never and thrifted fashion with thredUP is always one of my favorite topics. Plus things don't sell out (because they're always restocking) so it's never too late to share a few of my favorite pieces!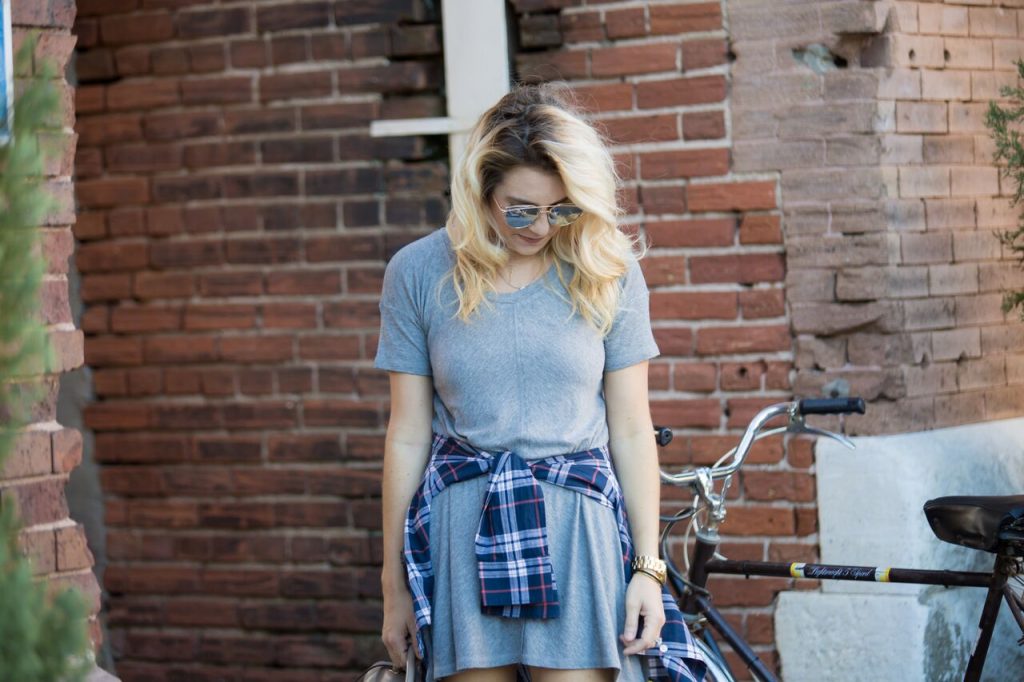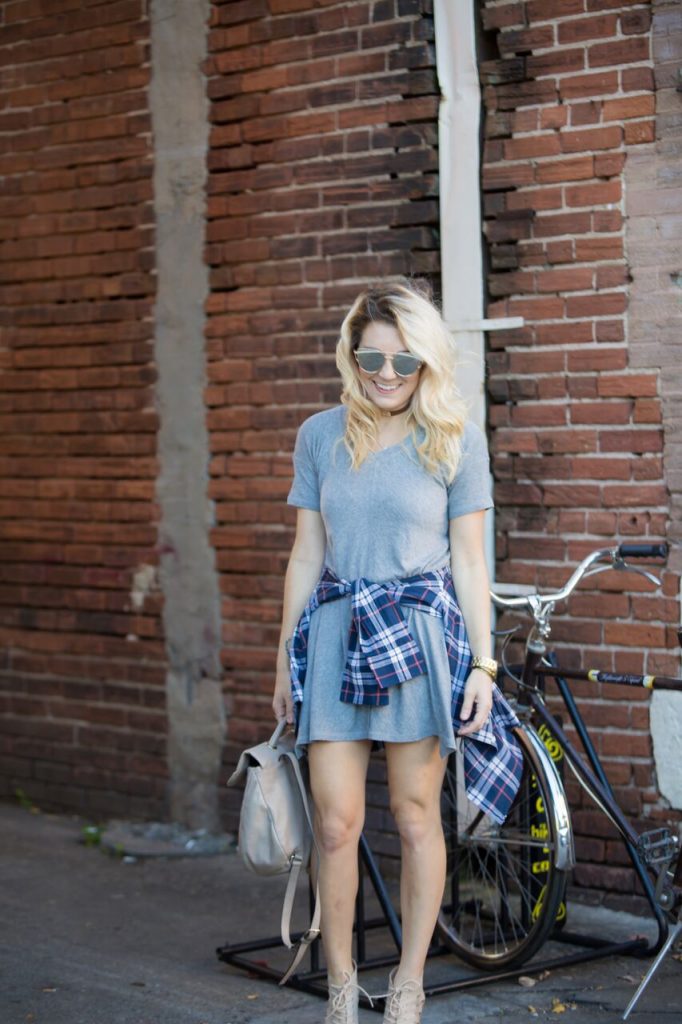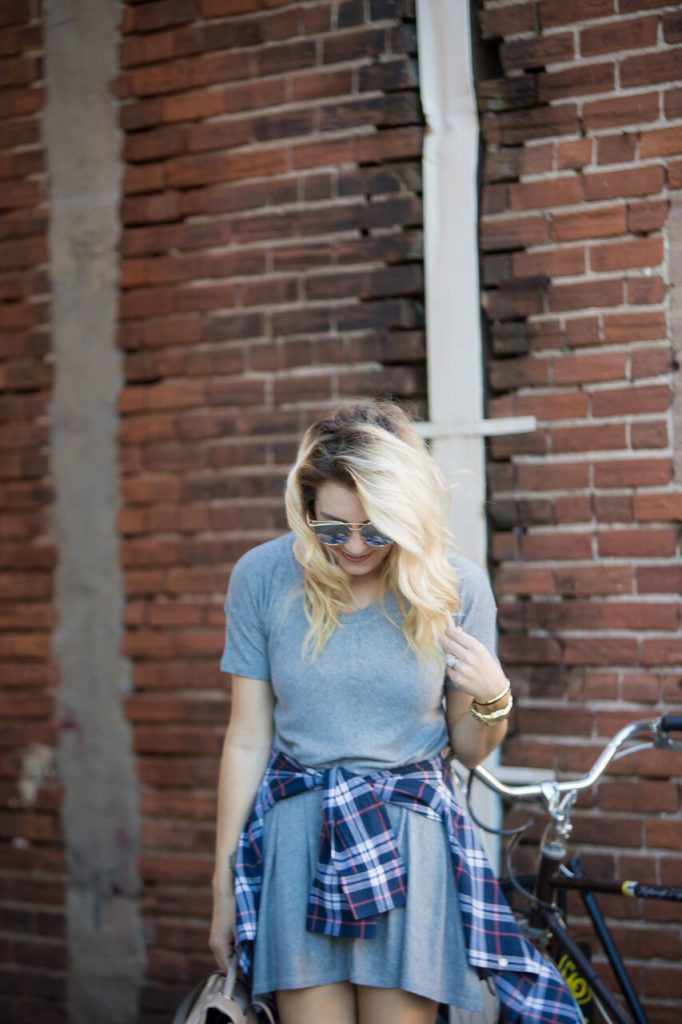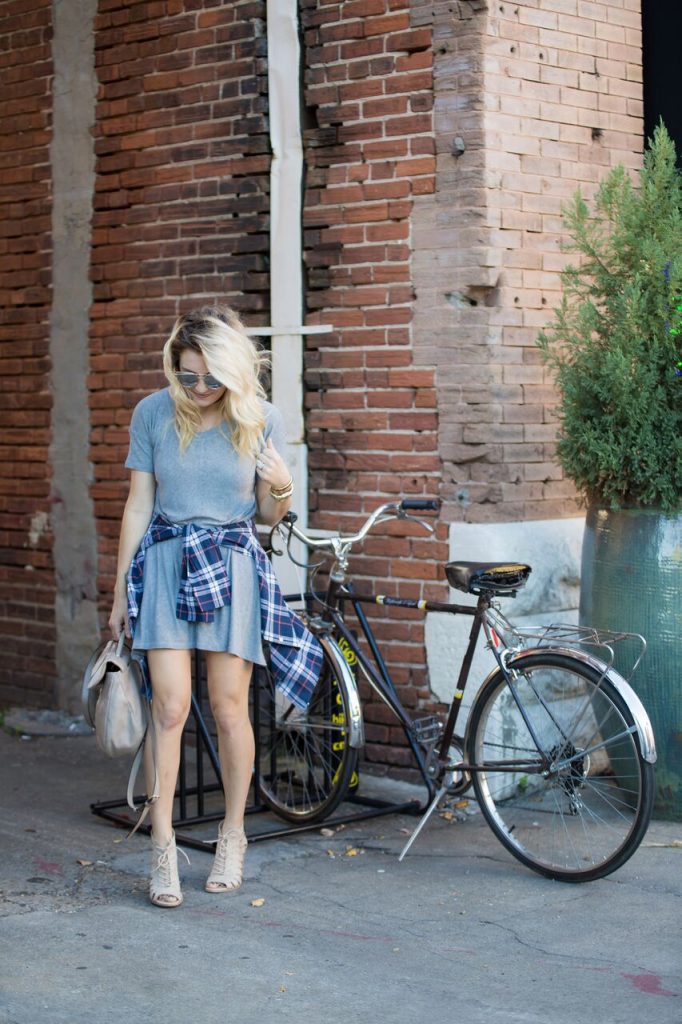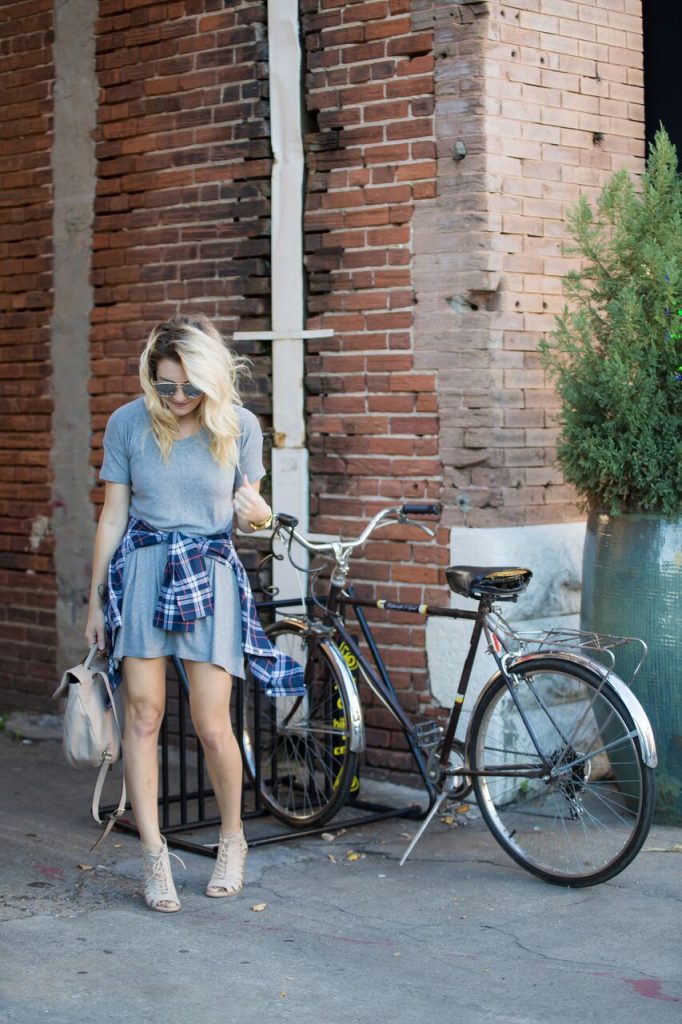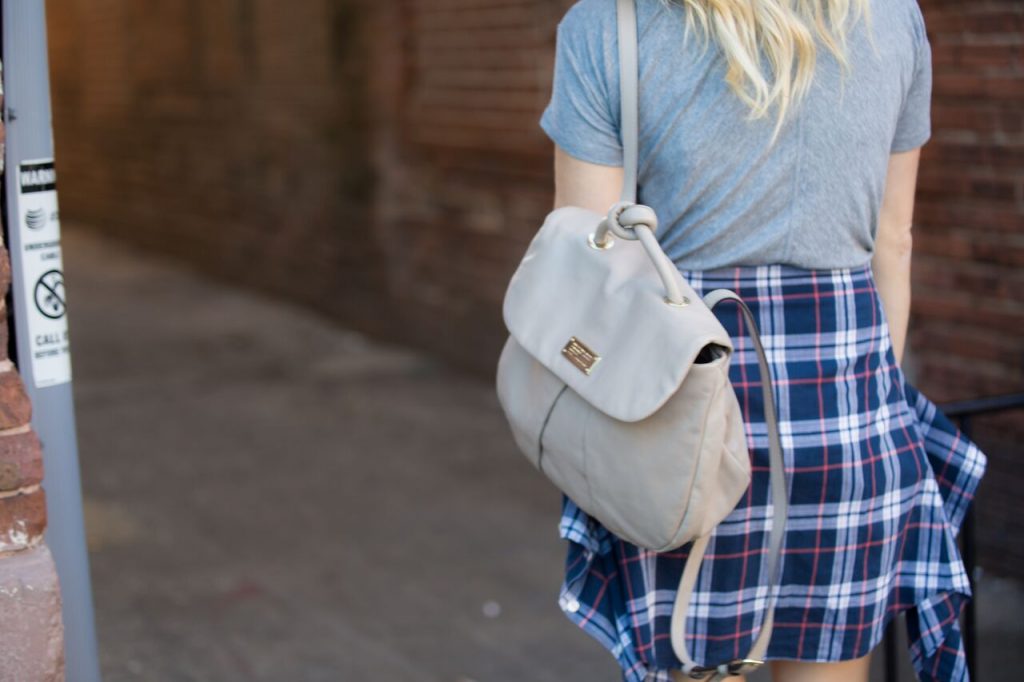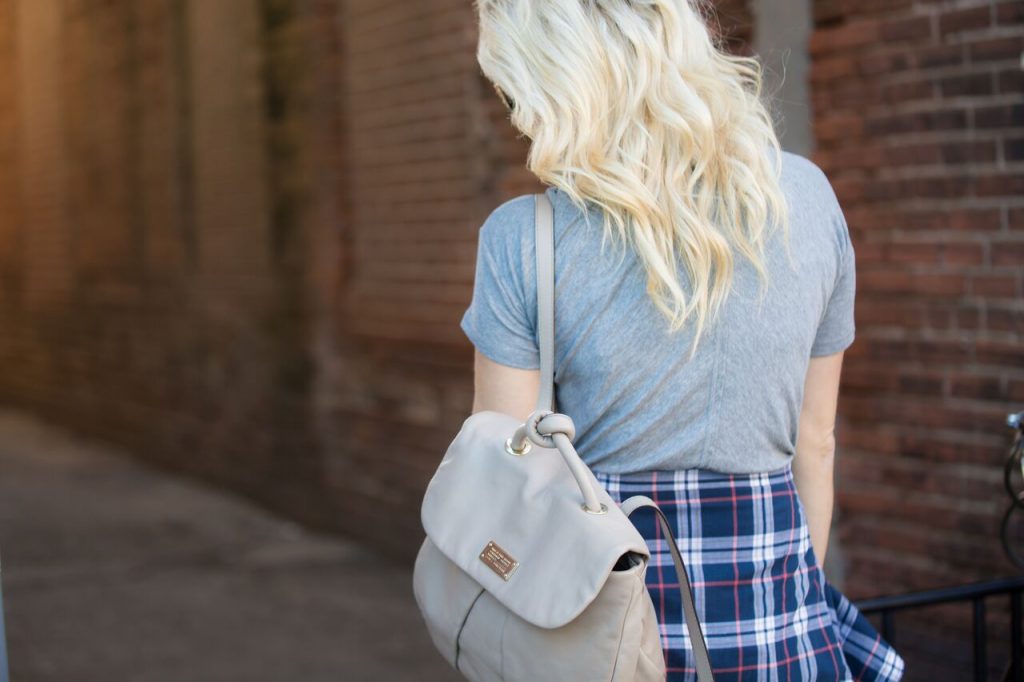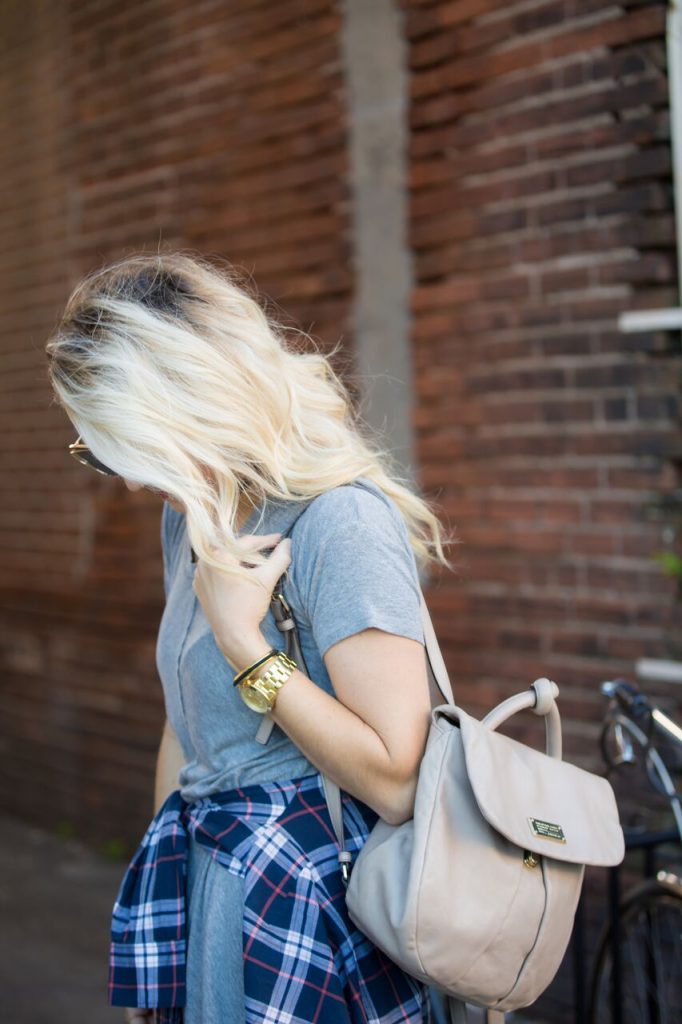 Don't mind those roots on my hairzzz. This was before I got my hair touched up and I didn't realize they were that bad! But that's a story for another day…
I've been really digging plaid shirts tied around my waist right now. This Neiman Marcus dress was only $15.99 and J.Crew Long Sleeve Button Down Shirt was only $22.99. Such a steal right? This Marc Jacobs backpack is also from thredUP and had original tags on it! It was never even used. And I scored it for only $106. And I will get so much use out of it.
If you're a first-timer on thredUP, you can save 50% off your J.Crew order (up to $50) with code JCREW50. So go check out their selection and stock up on goodies for the winter.
They also have so many outfits for the holidays right now too. Sequins, velvet, clutches…you can't go wrong with a new piece for all of those special occasions. Half the fun is sharing your #secondhandfirst finds so make sure you tag me and share so I can see! xo