Winter fashion inspo: 5 different cold weather outfit ideas
Today's post is sponsored by Meijer. All opinions are my own. 
This year is FLYING by and I cannot believe it's already November! Thanksgiving is just around the corner and before we know it, it will be Christmas! The holidays are my favorite time of the year; there's just something about cozying up with the fireplace on, spending time with family and making memories together.
It's gotten super cold super quickly around here and I've been slowly adding warmer pieces to my wardrobe. I picked up a few pieces at Meijer on my last trip and wanted to share some winter fashion inspo! I put together 5 different cold-weather outfit ideas ranging from super casual looks to a few on the dressier side! I also picked up some pieces for my mini me and as you can see, she was quite the fan!
I tend to stick with basics and then mix and match or add statement pieces to complete the outfit. There's also a lot of layering going on in the colder months because it's freezing outside and then when you get to where you're going, you're usually sweating, right?!
Let's start with P's outfit: how cute are these jeggings?! These could be dressed up or down but we went with a more casual look with this cozy teddy jacket and graphic tee. We styled this tee in a dressier outfit as well.. more to come on that 🙂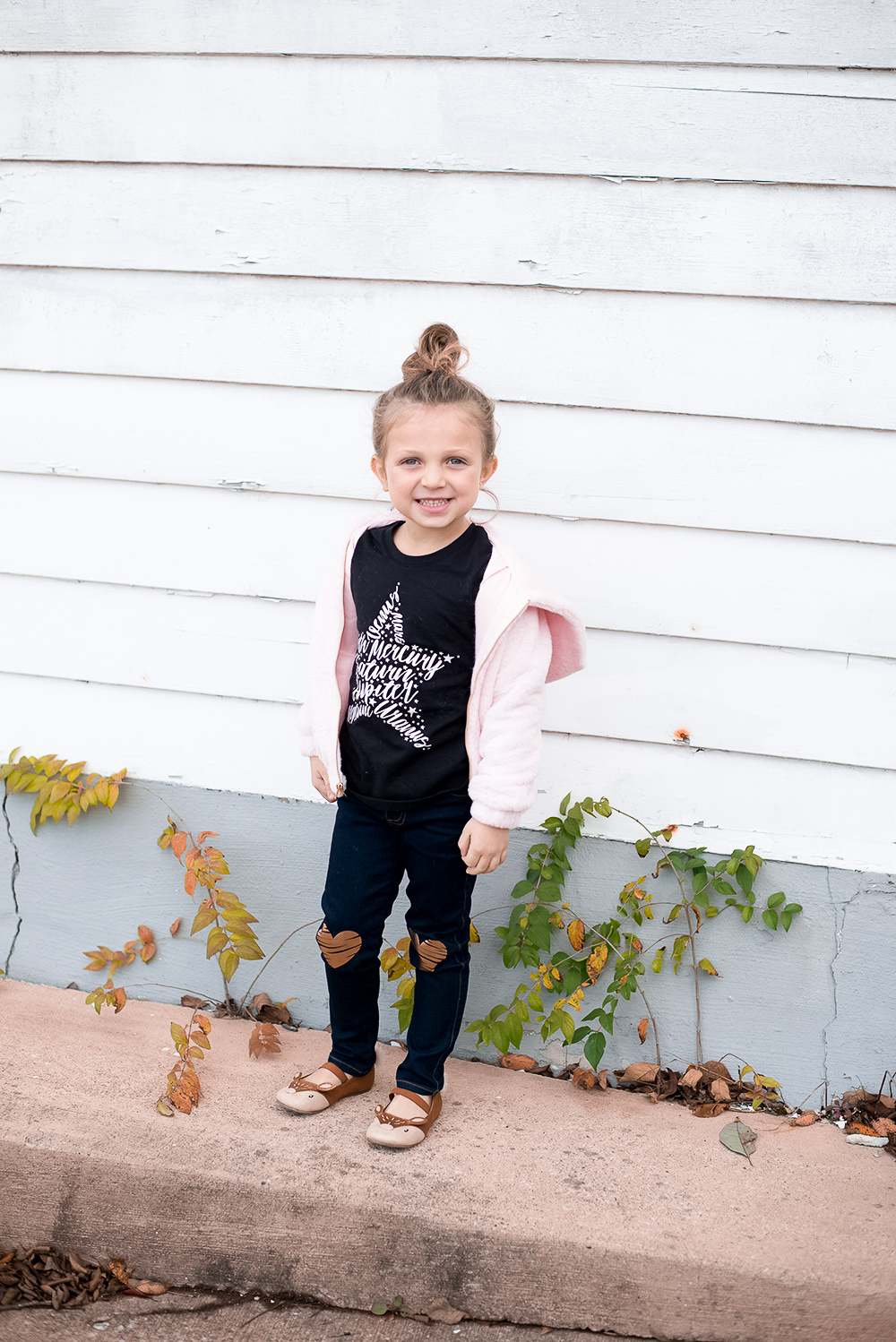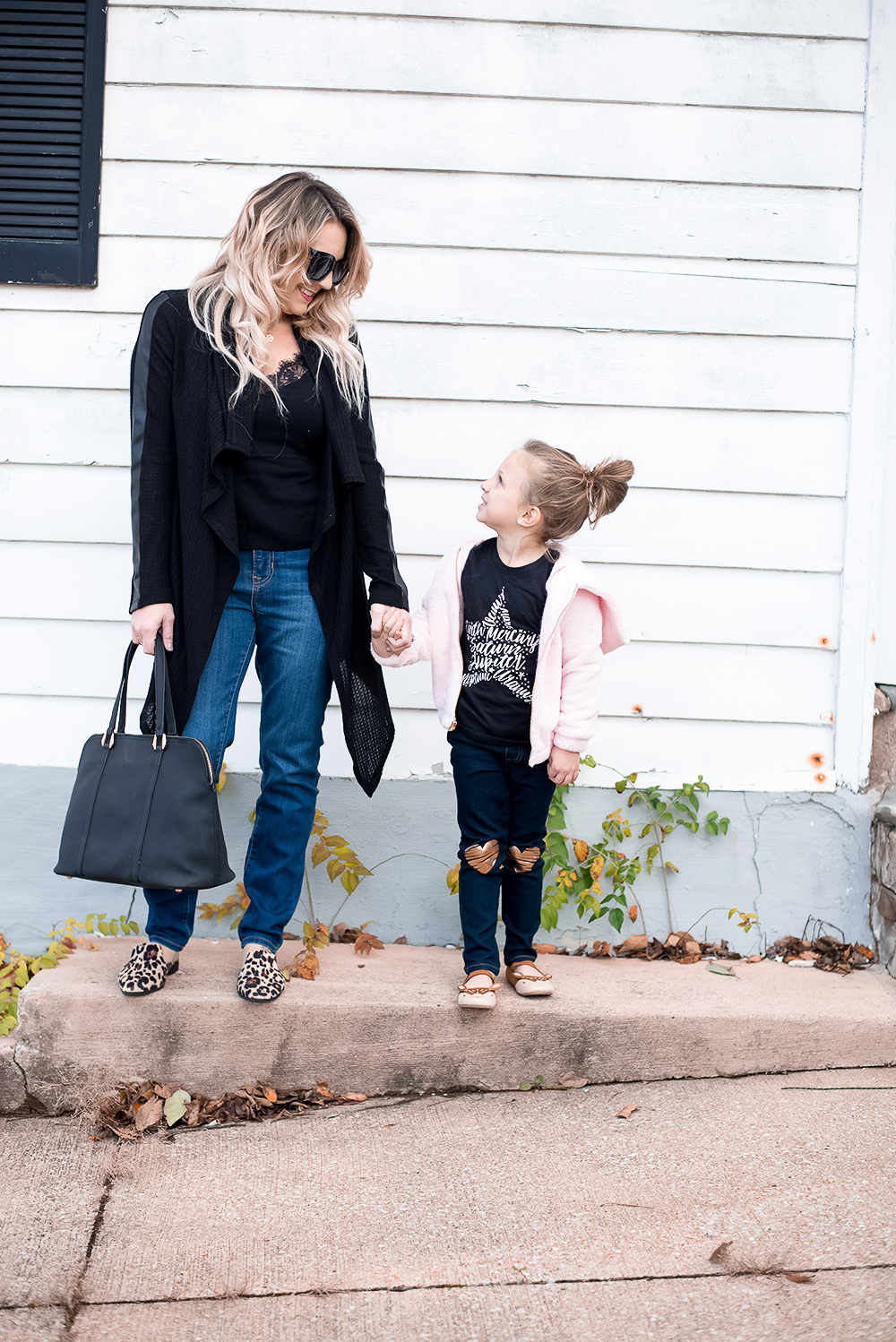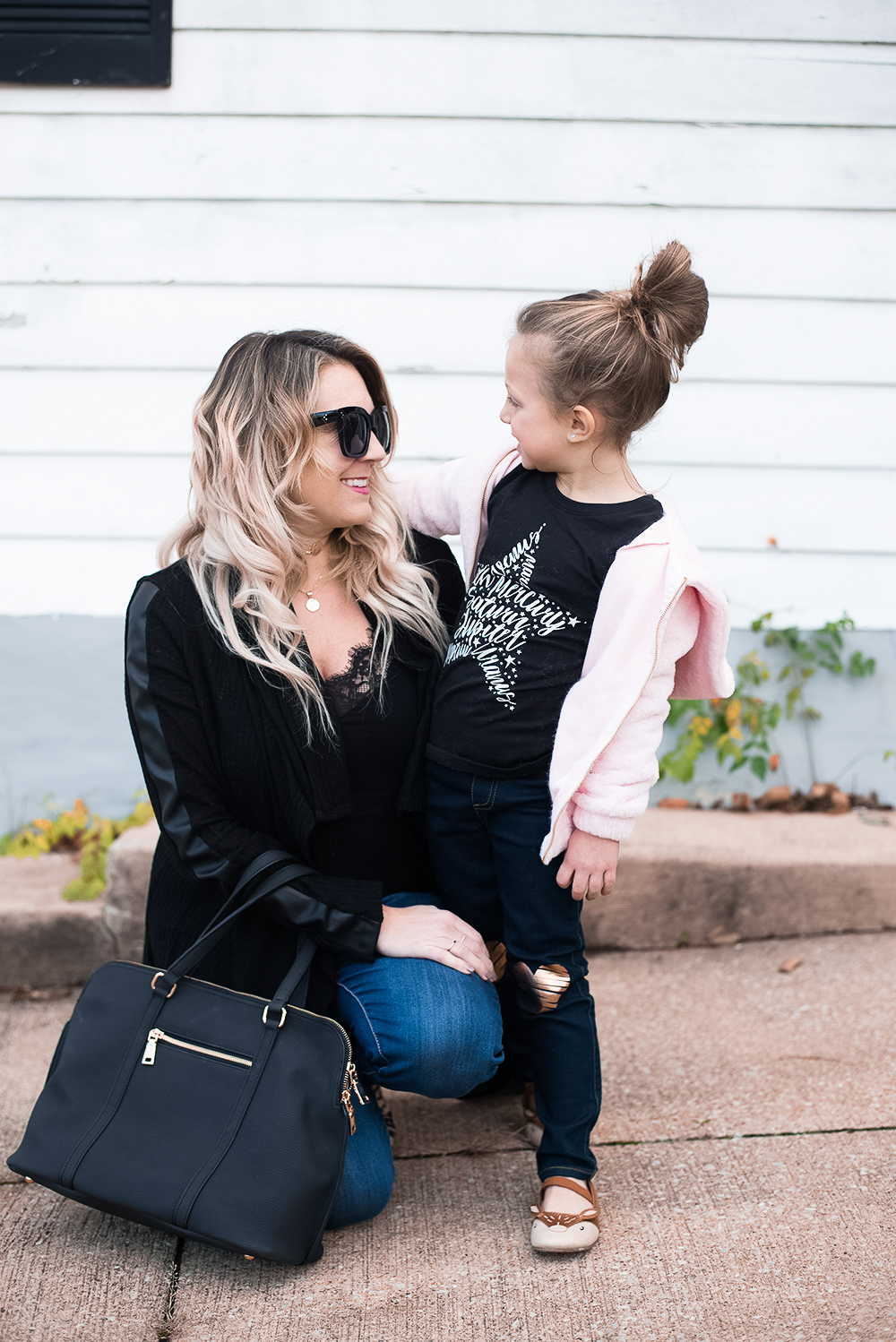 Like I mentioned, layering is everything right now. I picked up this asymmetrical cardigan with the faux leather stripe and paired it with a tank and jeans. But you could also wear it with a dress, leggings, whatever! You can never go wrong with a black cardi and I love this faux leather stripe to give it a little more of an edgy vibe.
Next I picked up two different gray sweaters because gray is classic and can go with anything. I styled the ruffle sleeve sweater with high boots, perfect for running weekend errands or even for Thanksgiving dinner! I loved this pearl embellished sweater as well and chose to wear it with these open back kitten heels, but it could also be worn with booties and look just as cute.
These jeans are from their Massini brand and have a great stretch to them as well. Perfect for Thanksgiving dinner 🙂 P is wearing a pair of textured leggings and a faux fur vest with the same shirt as earlier. I love buying basics like this that she can either wear to school or dress up for special occasions. Kids grow too fast so when I can get more bang for my buck, I'm all about it.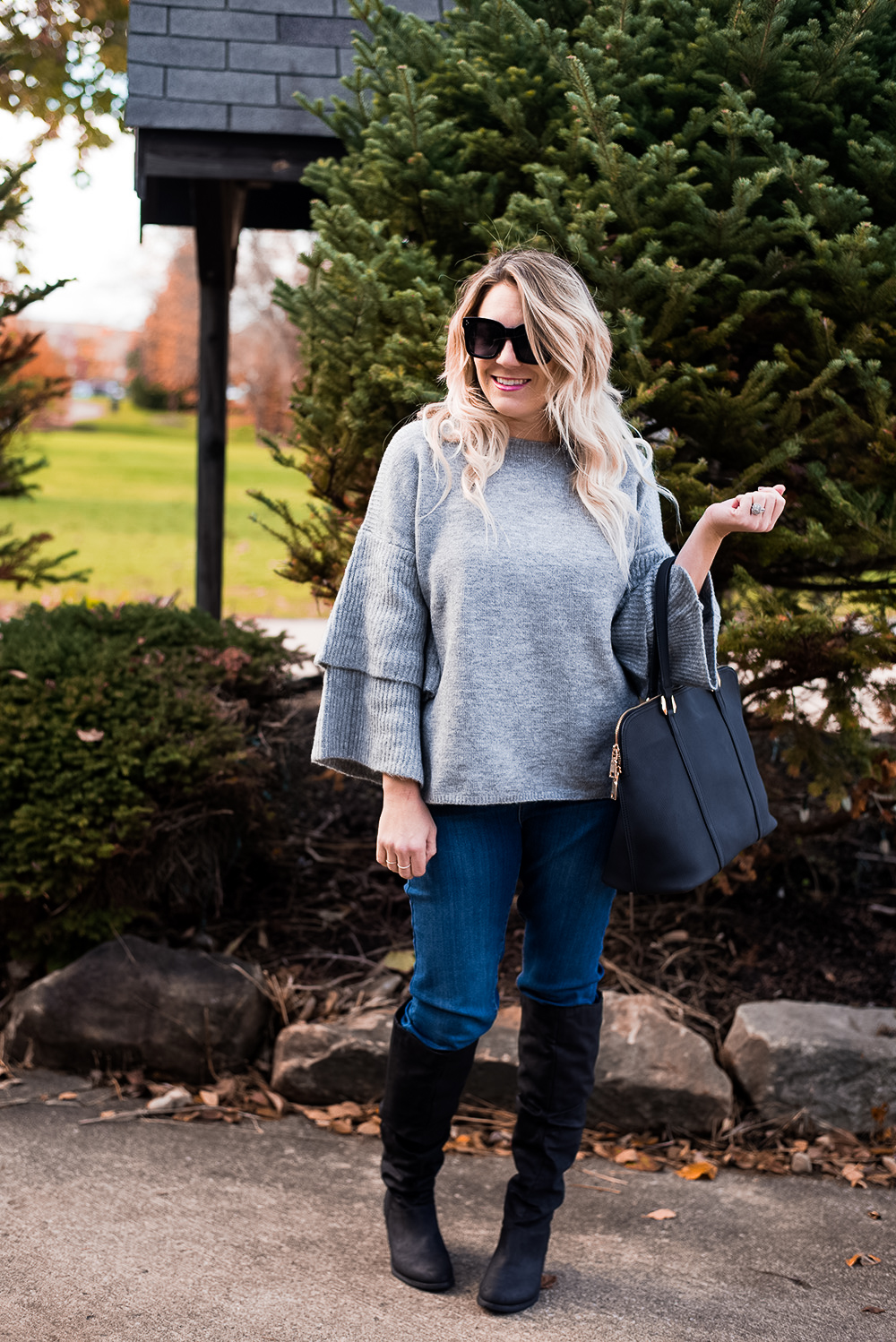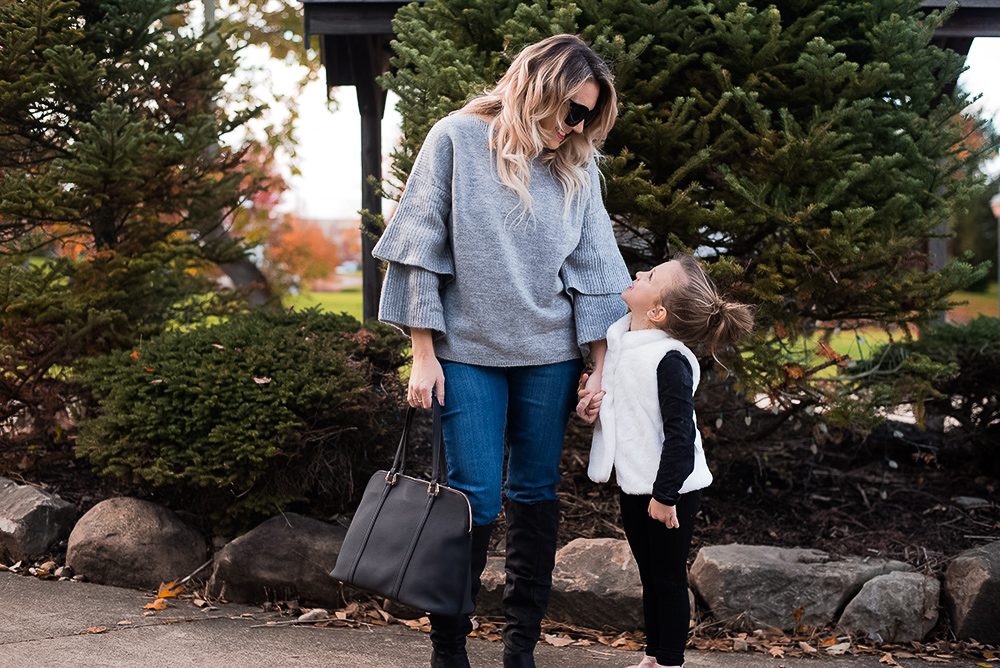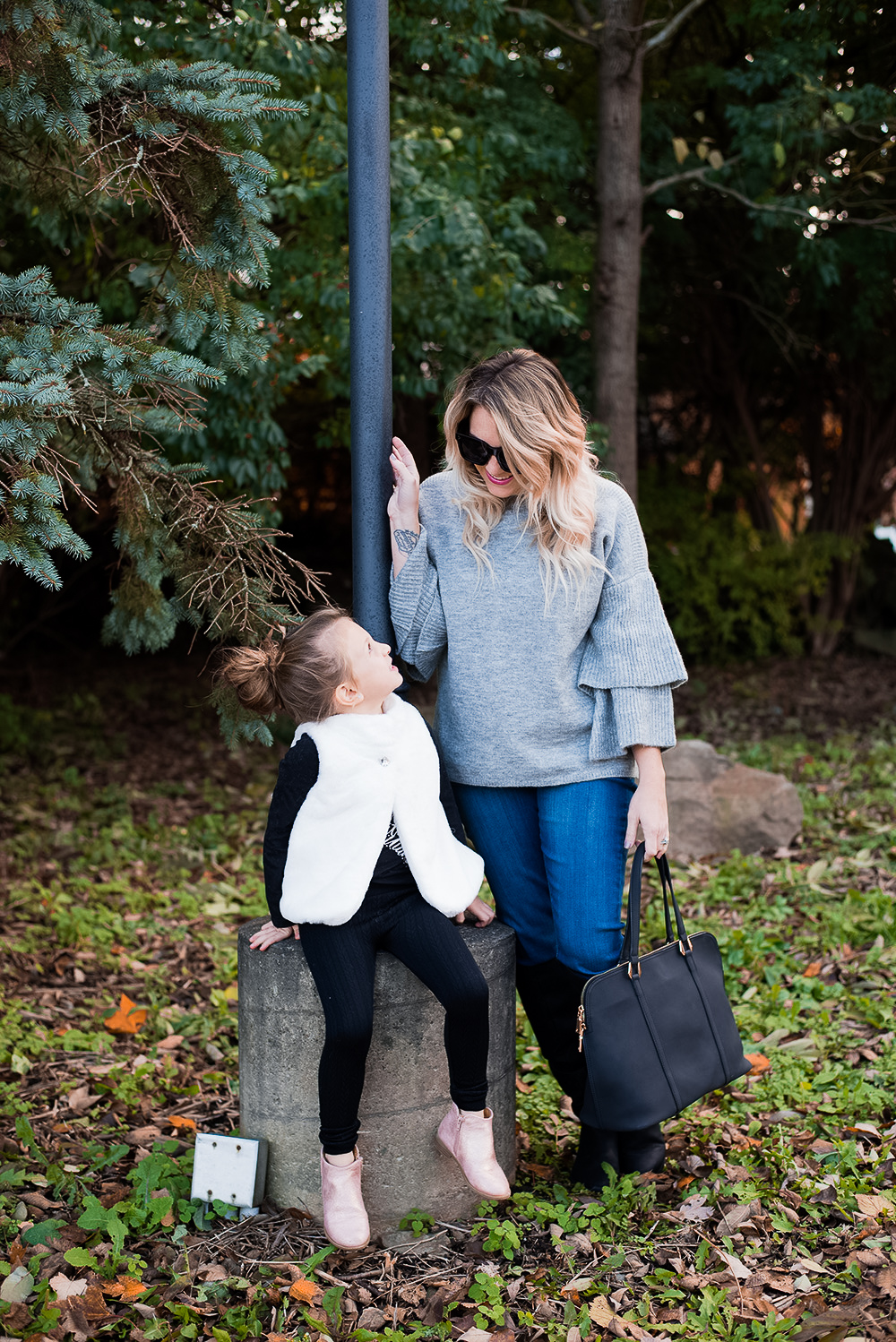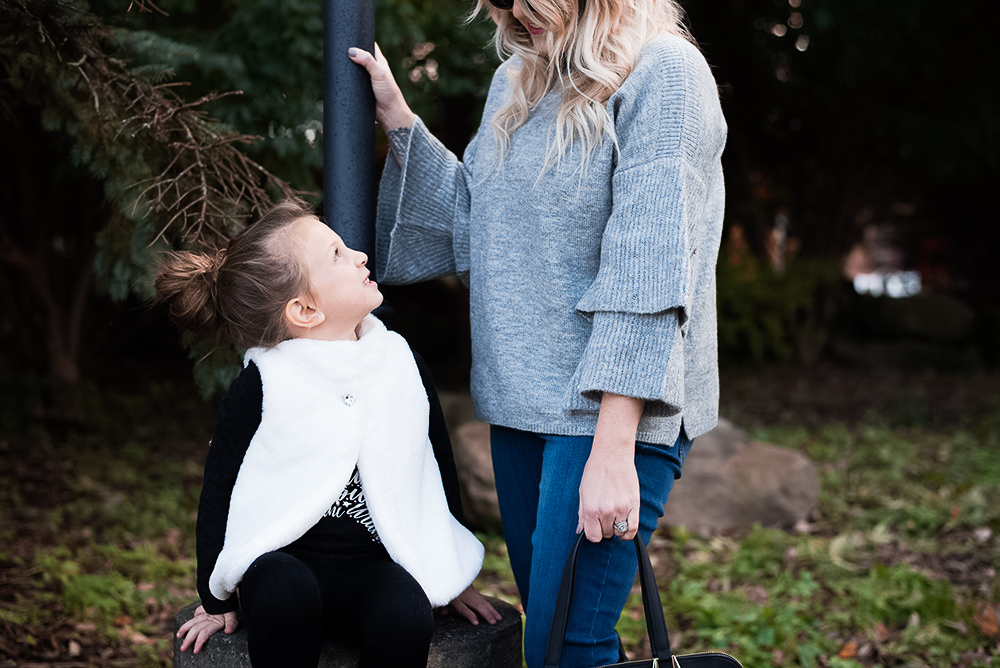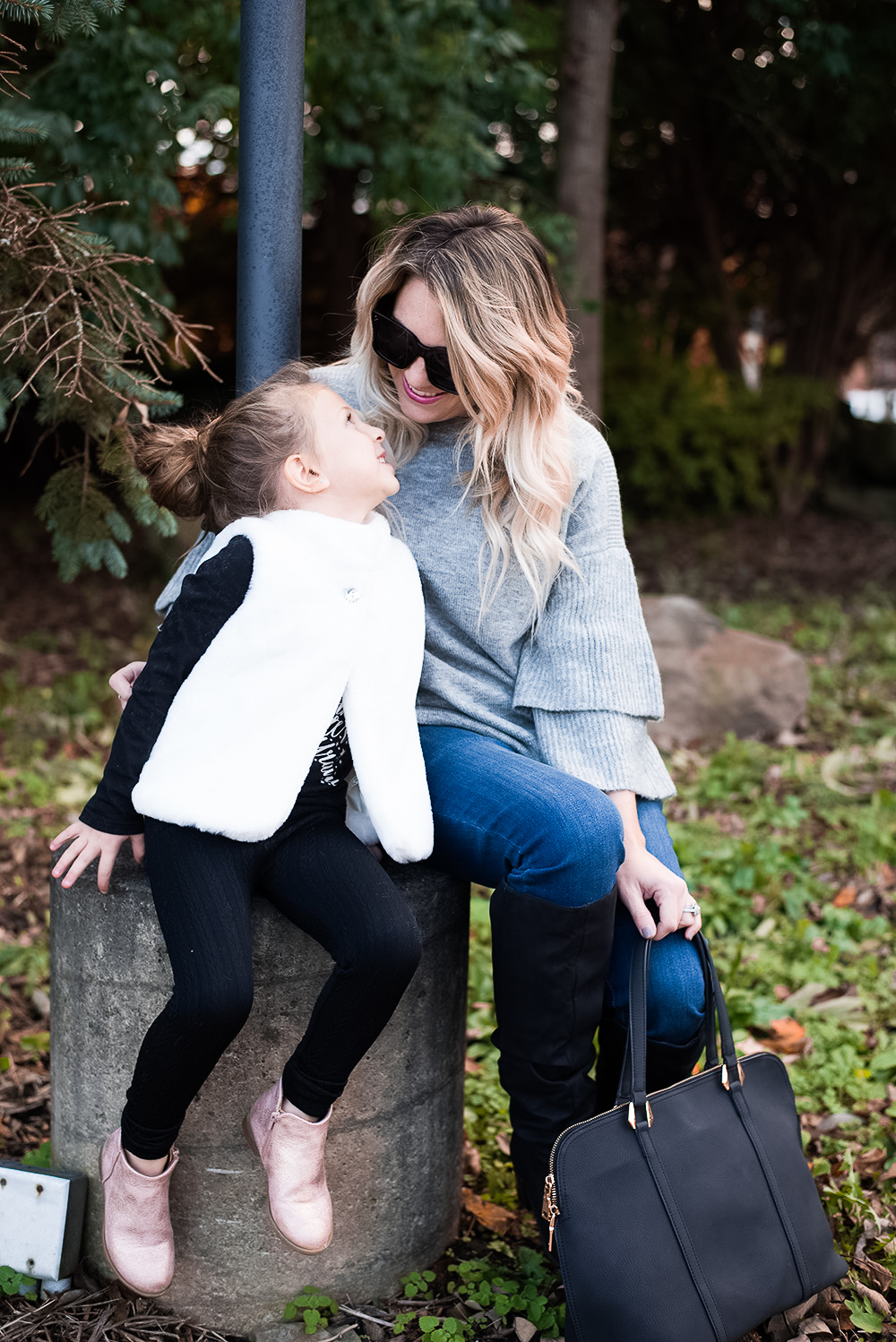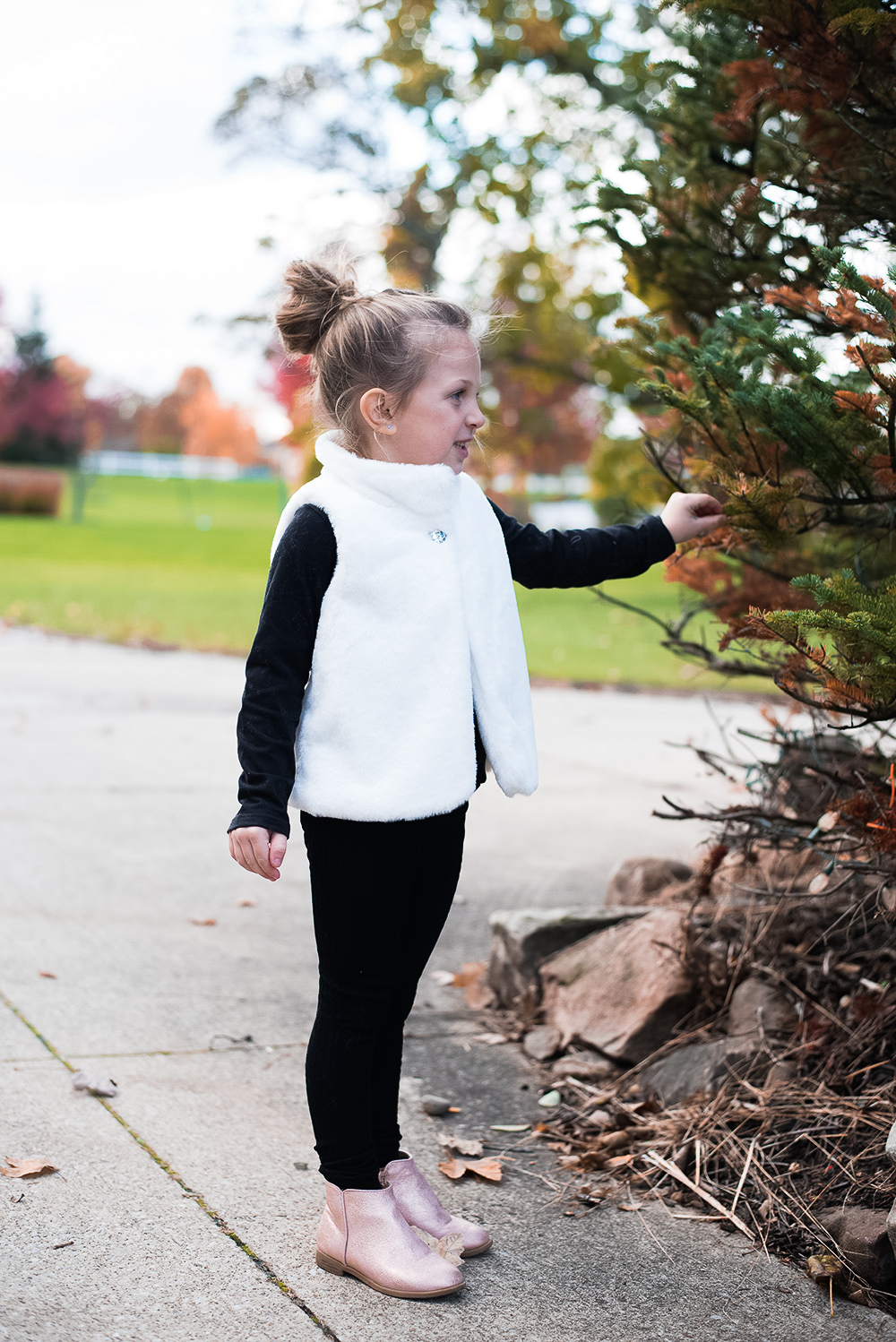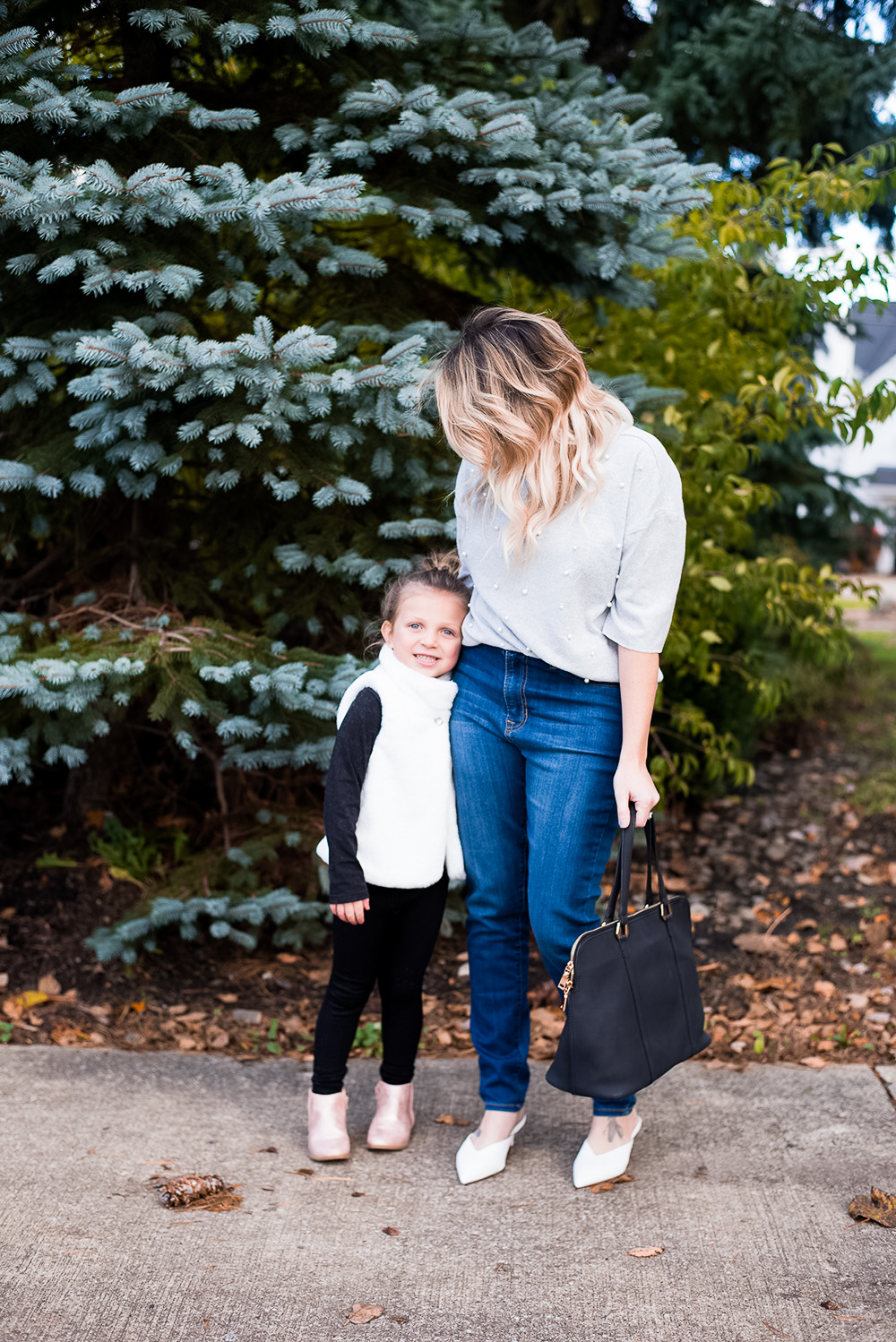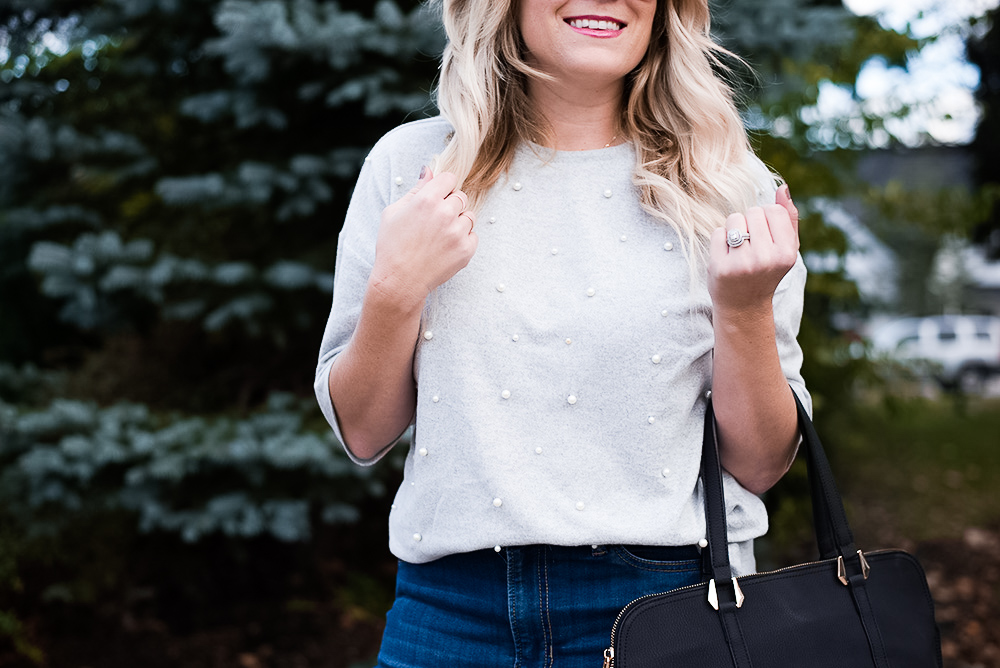 This pink sweater may be my favorite piece from my haul because 1) I love this color for fall and winter and 2) it's SO soft! It also came in other colors and I'm regretting not getting the other ones! I wore it with a scarf but would look great on it's own or with a fun statement necklace as well.
Plaid is super popular this fall so I decided to go with this plaid dress for a dressier look. Could be worn to a holiday party, work, or a fun girls night out. Which reminds me, I need to plan one of those…
But I loved the detail on the sleeves (clearly I have a thing for sleeve details) and felt like it was a super flattering fit. I love that Meijer has sizes XS-3X all in the same place and caters to different body types. Always makes a new mama feel good when hitting the racks after baby!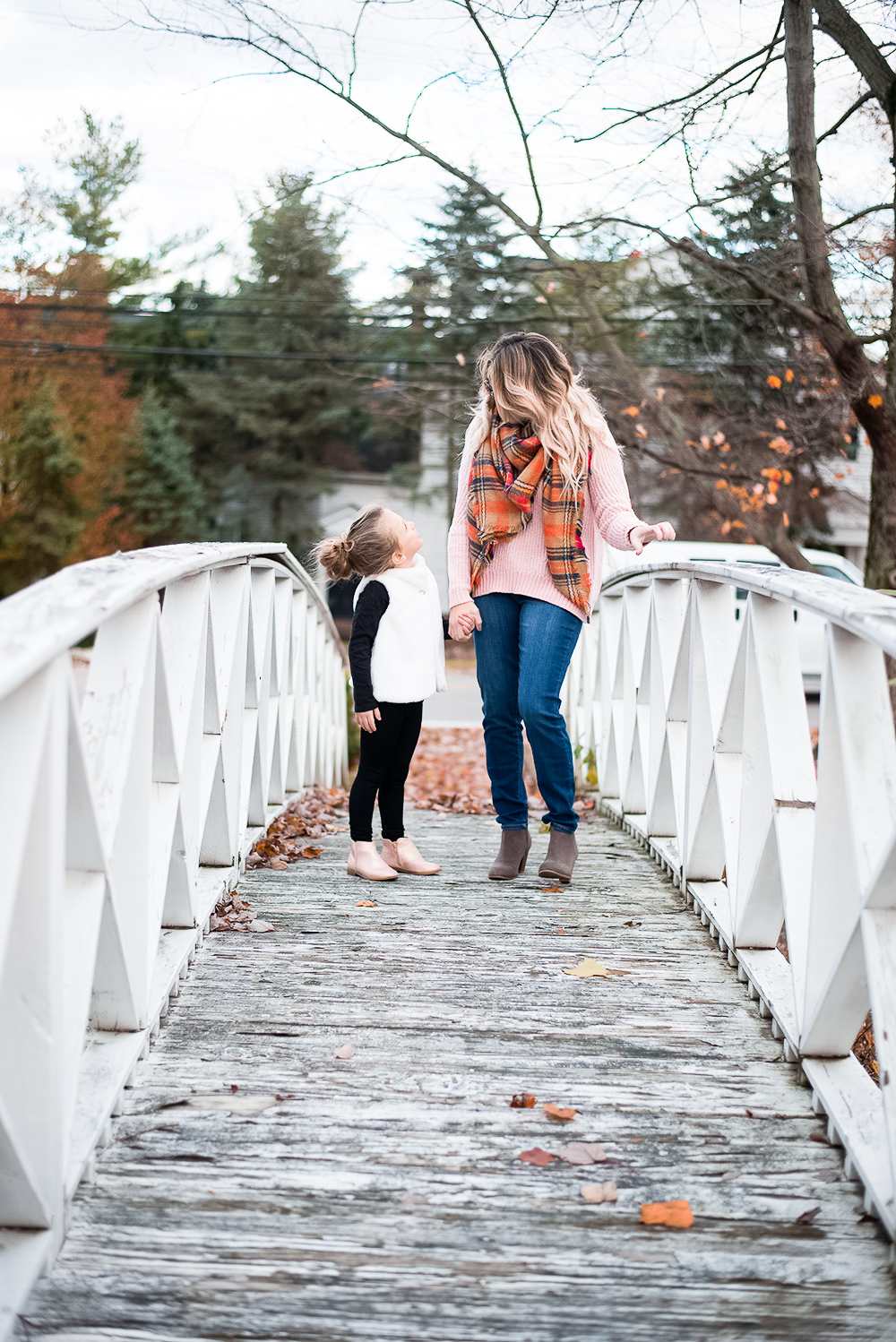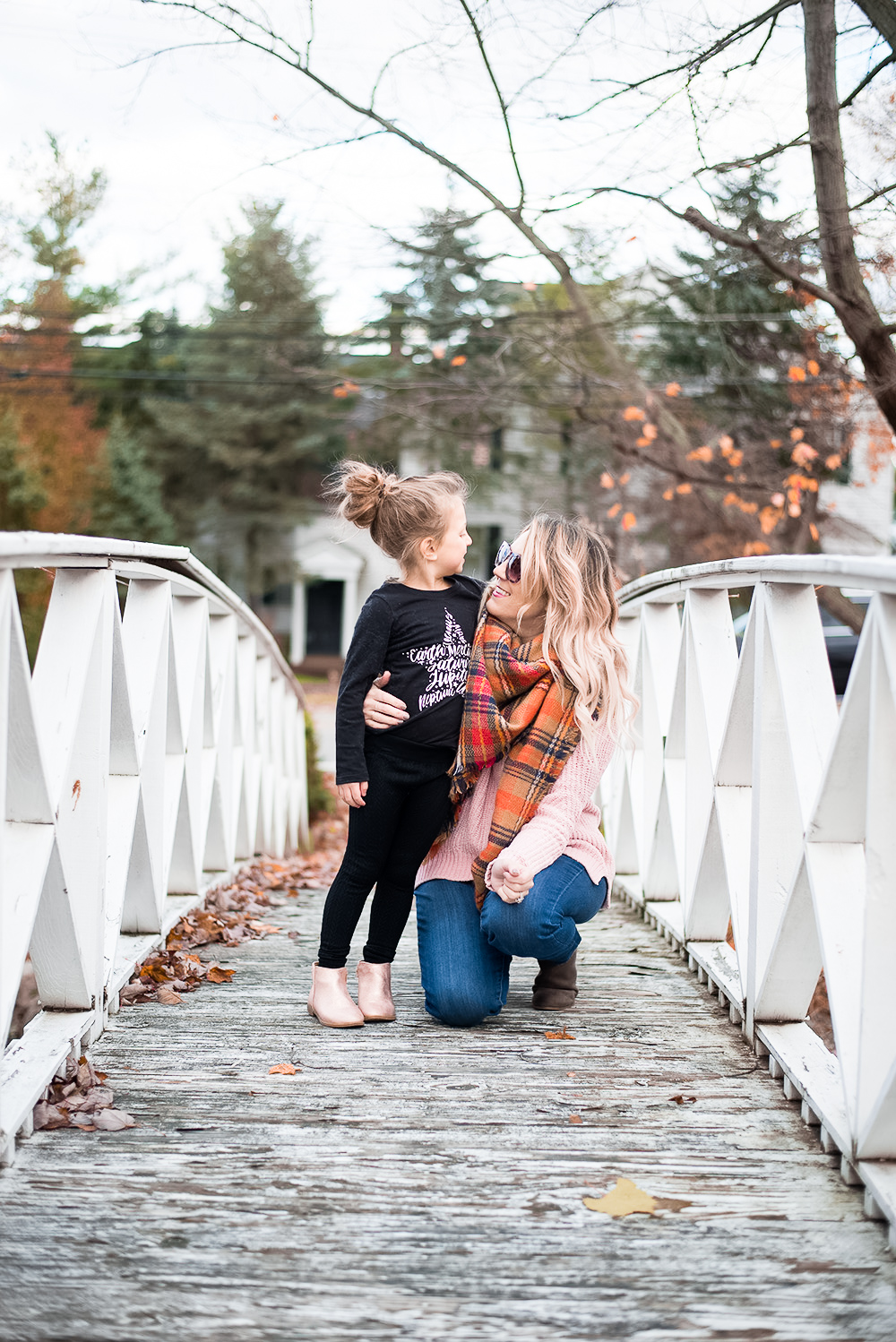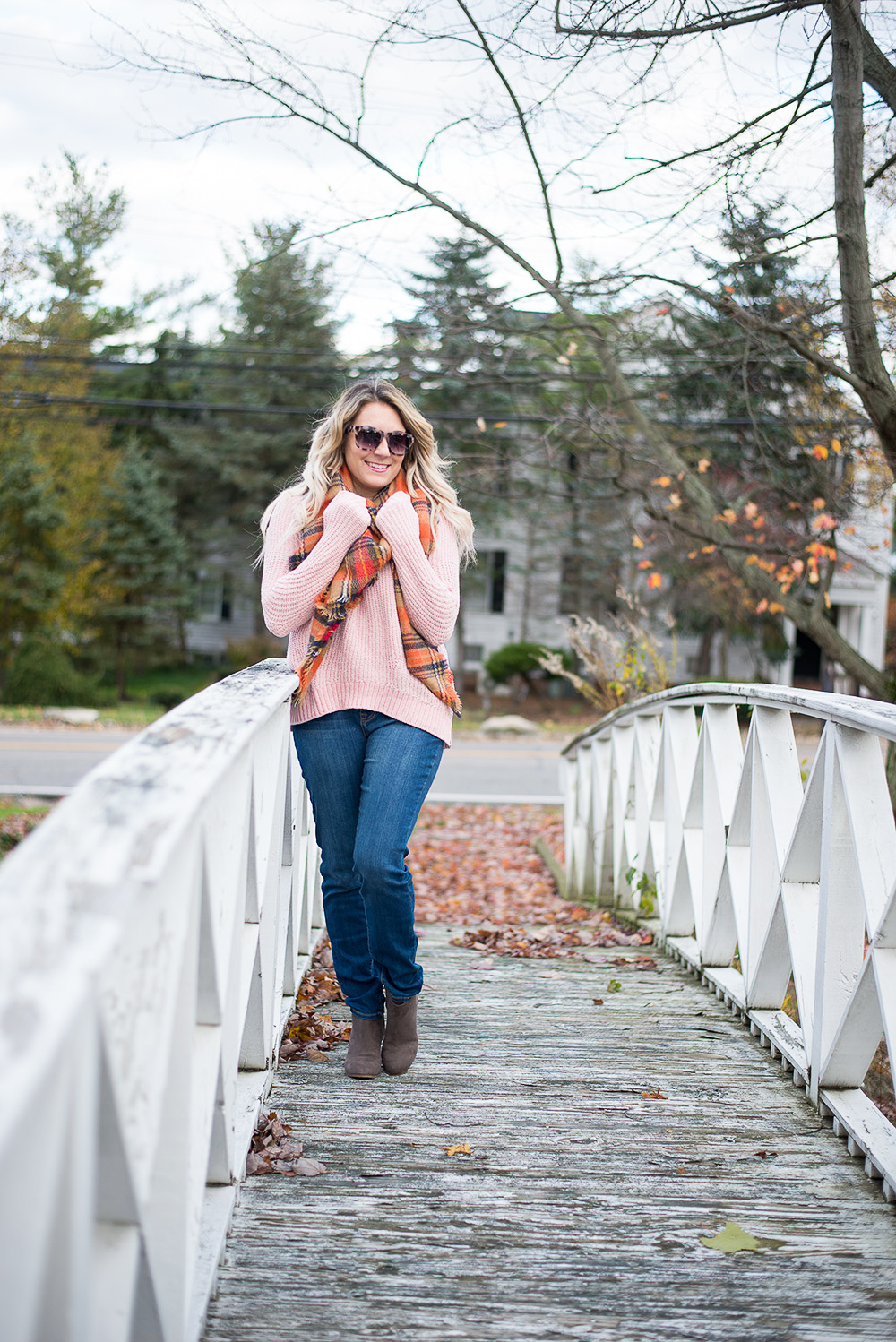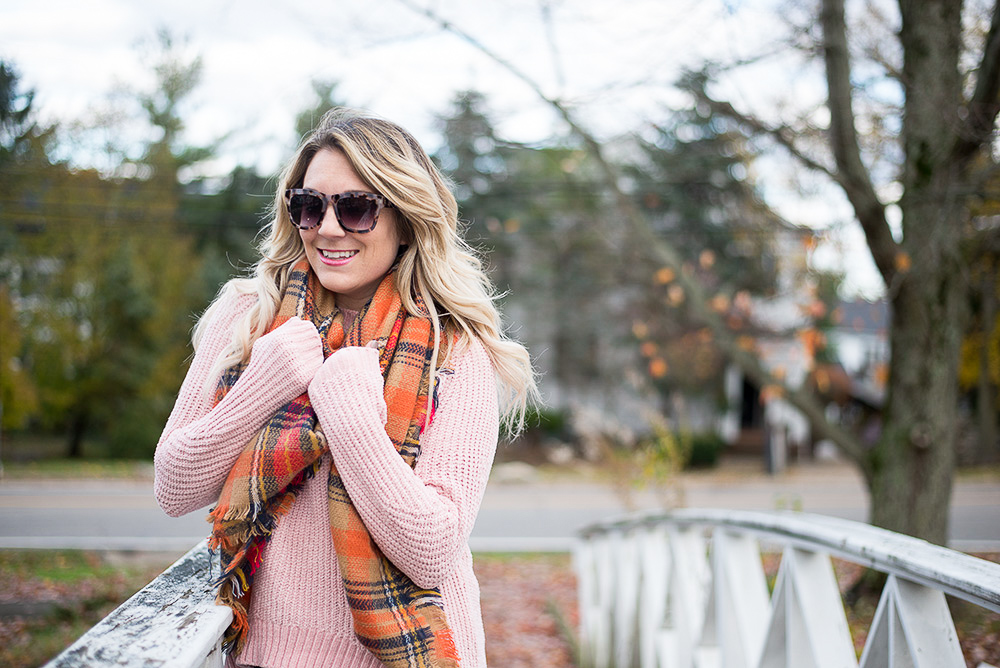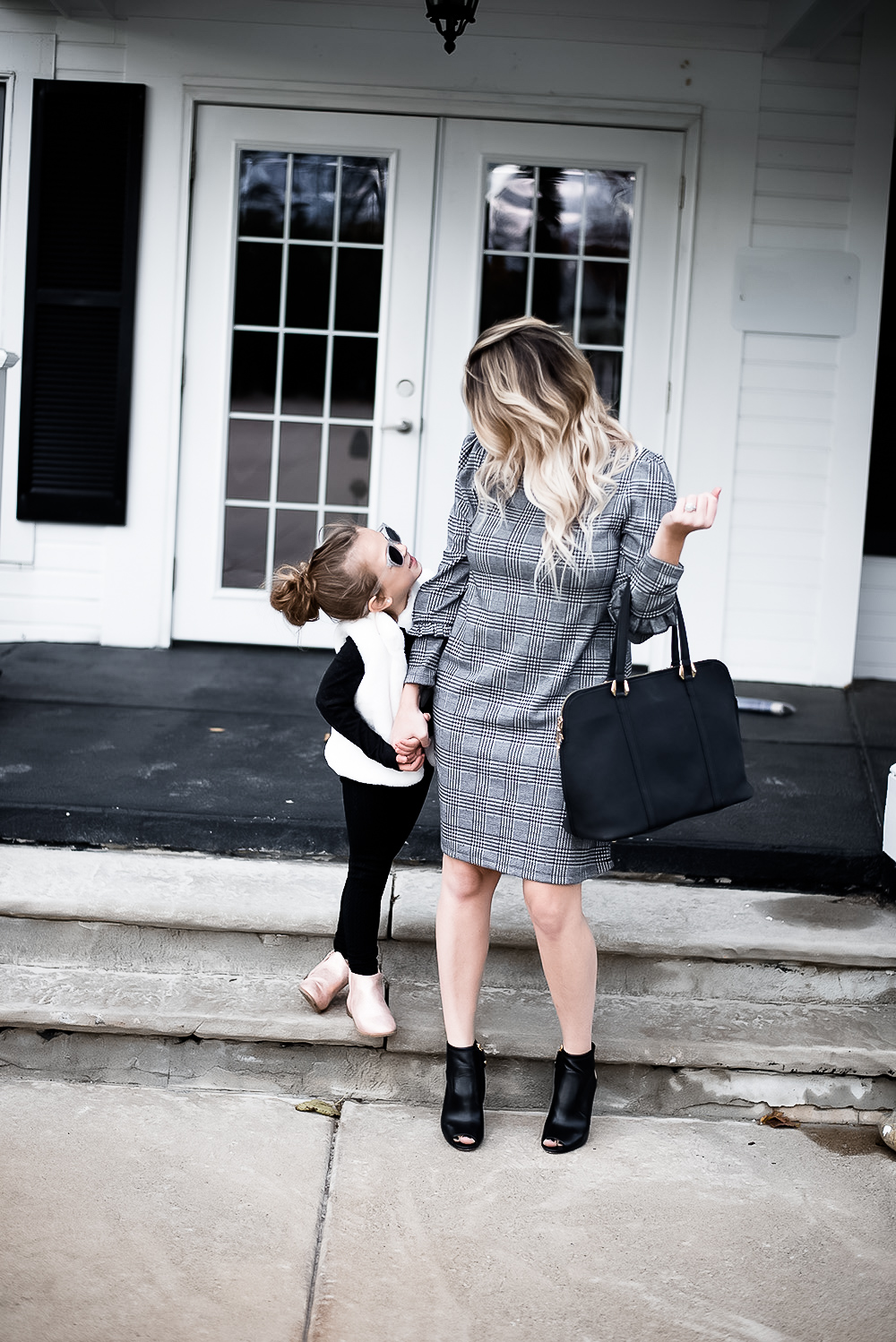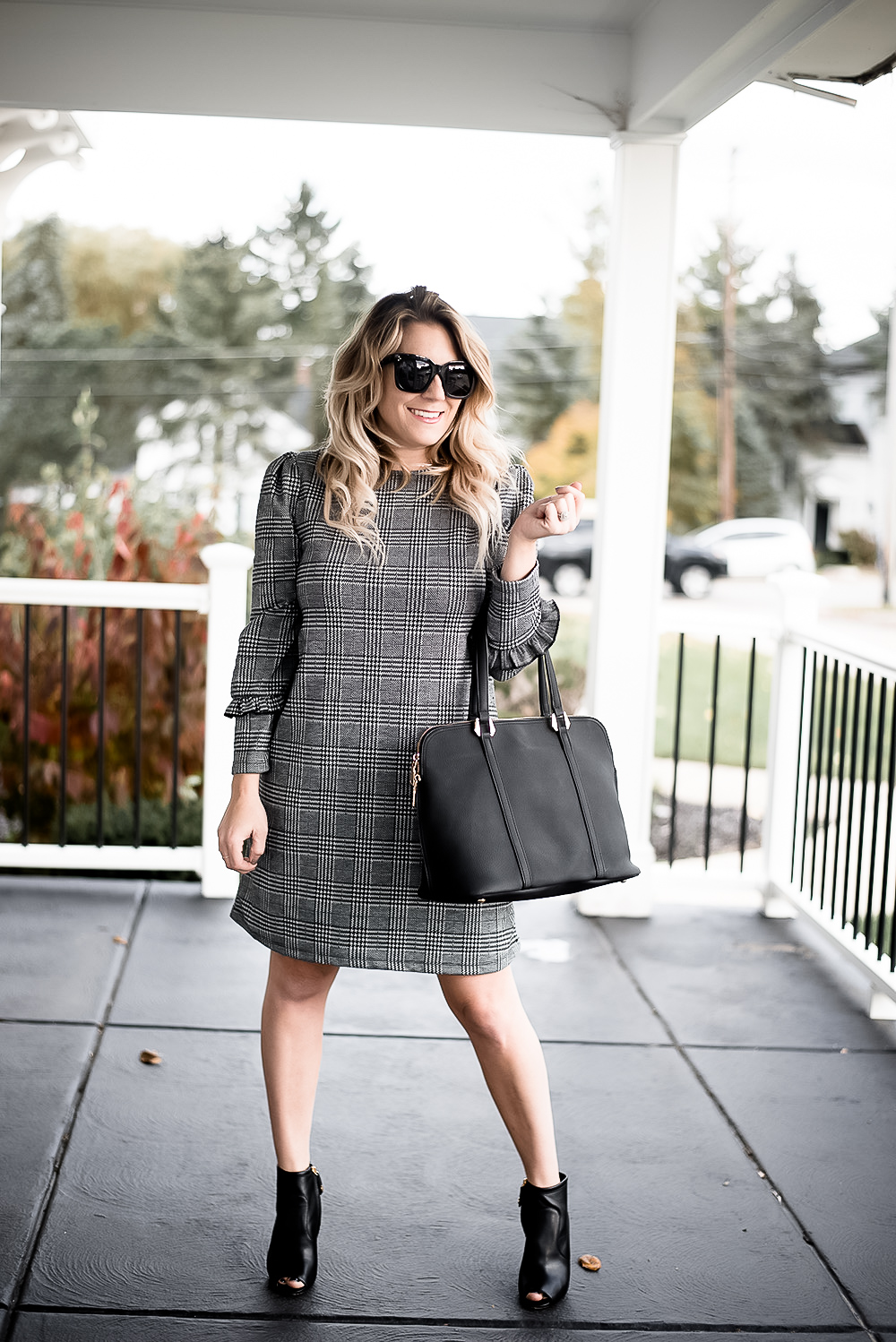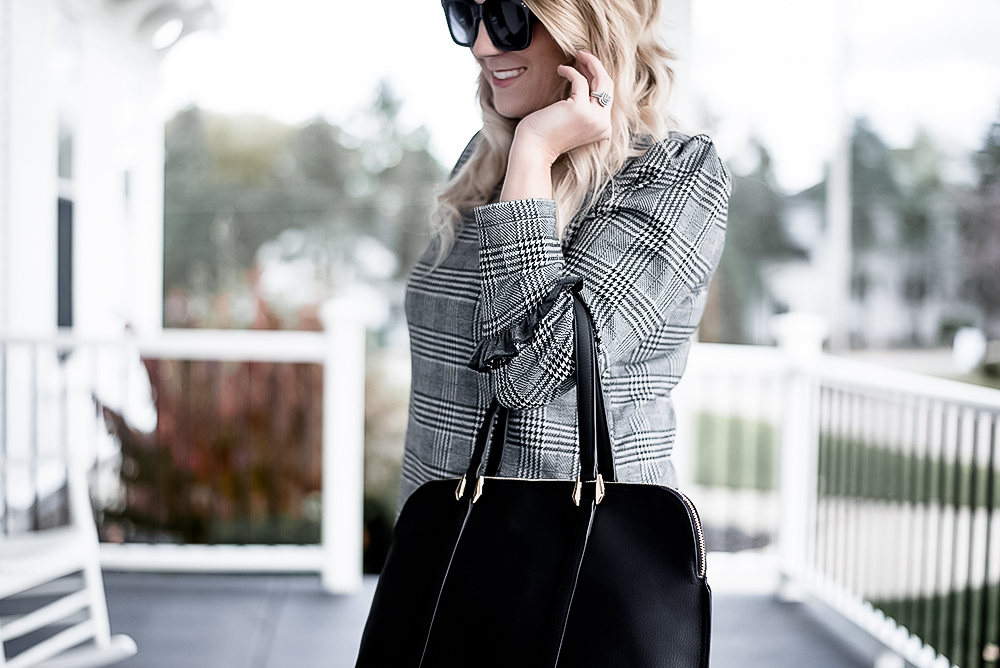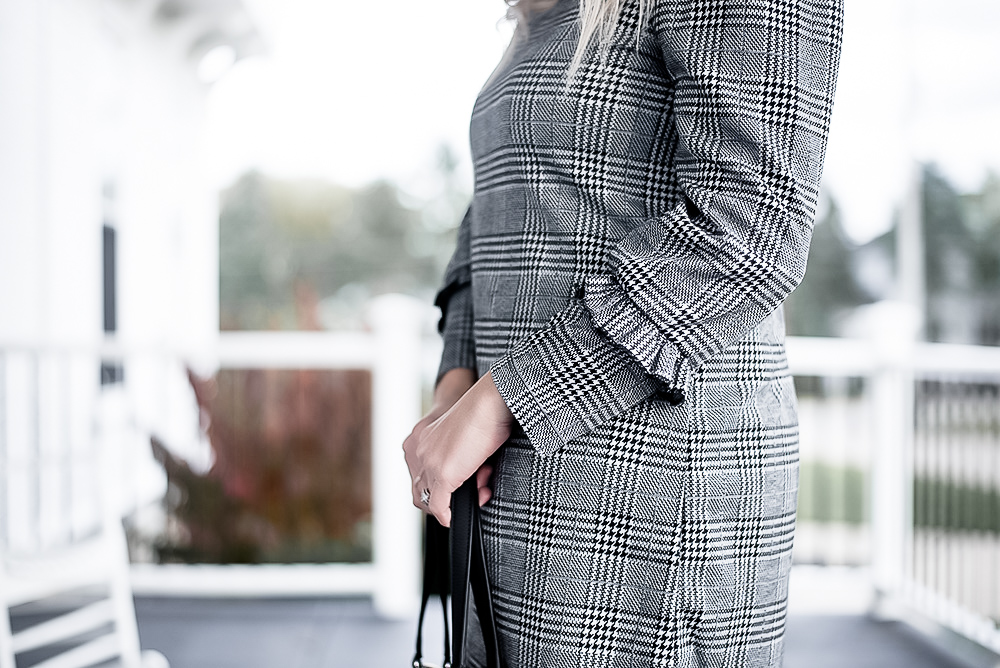 My pieces are all from their Ophelia Roe, Massini, and Falls Creek lines but they have a ton of other brands and pieces that I fell in love with as well! P is wearing pieces from their kids line Colorful Planet and I love how cute yet functional everything is. And can't beat the prices either 🙂
Do you tend to keep it casual or dress up for the holidays? What are some of your go-to pieces?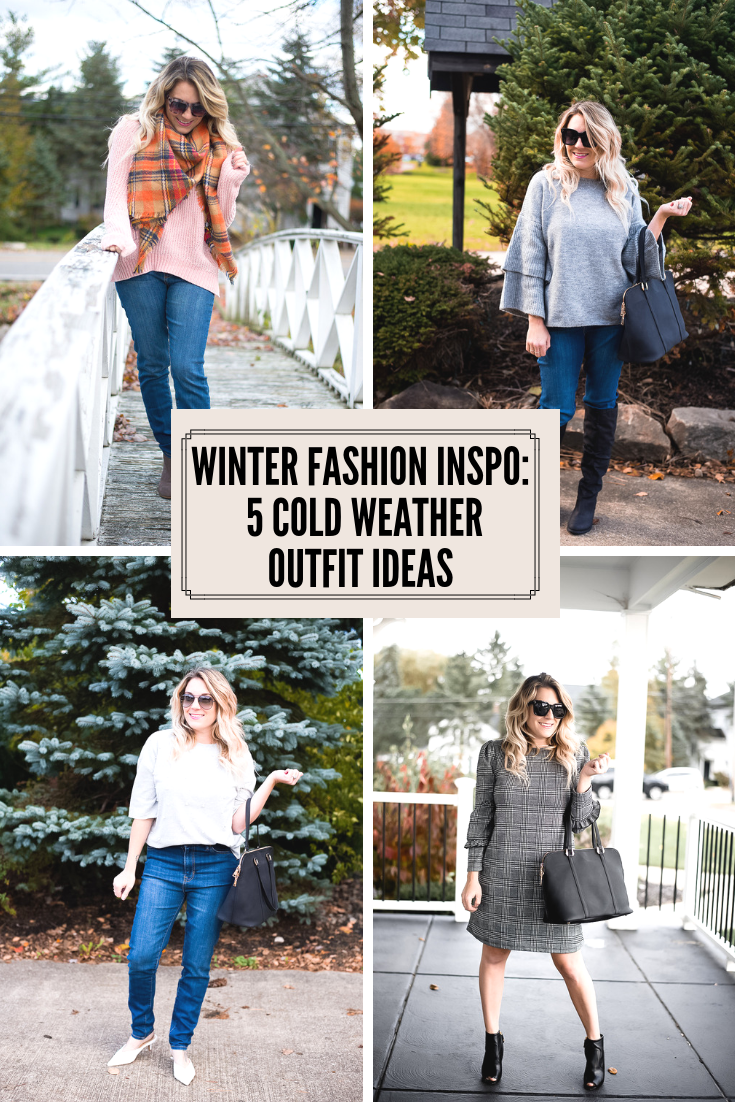 This is a sponsored conversation written by me on behalf of Meijer. The opinions and text are all mine.