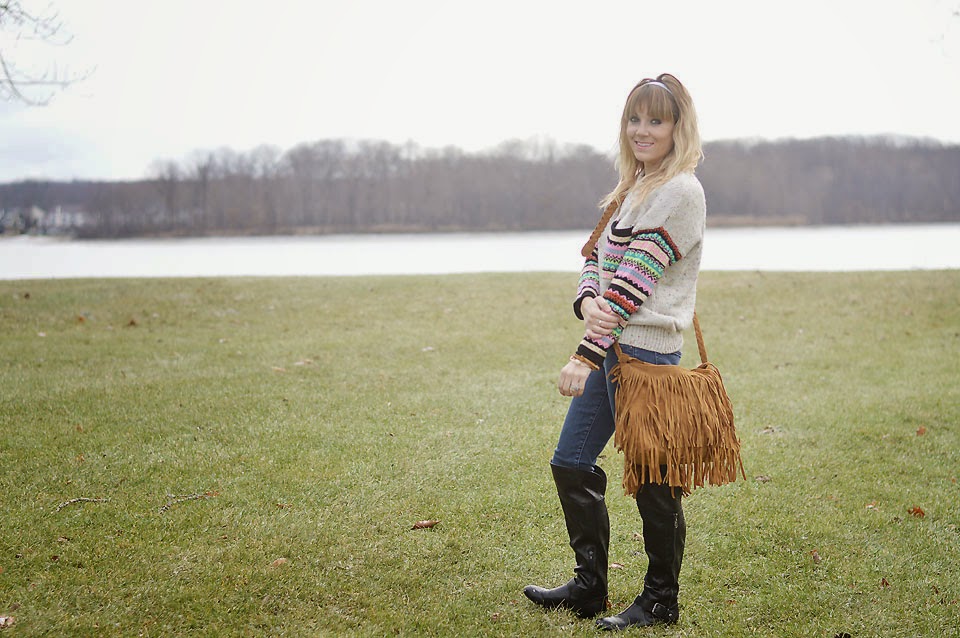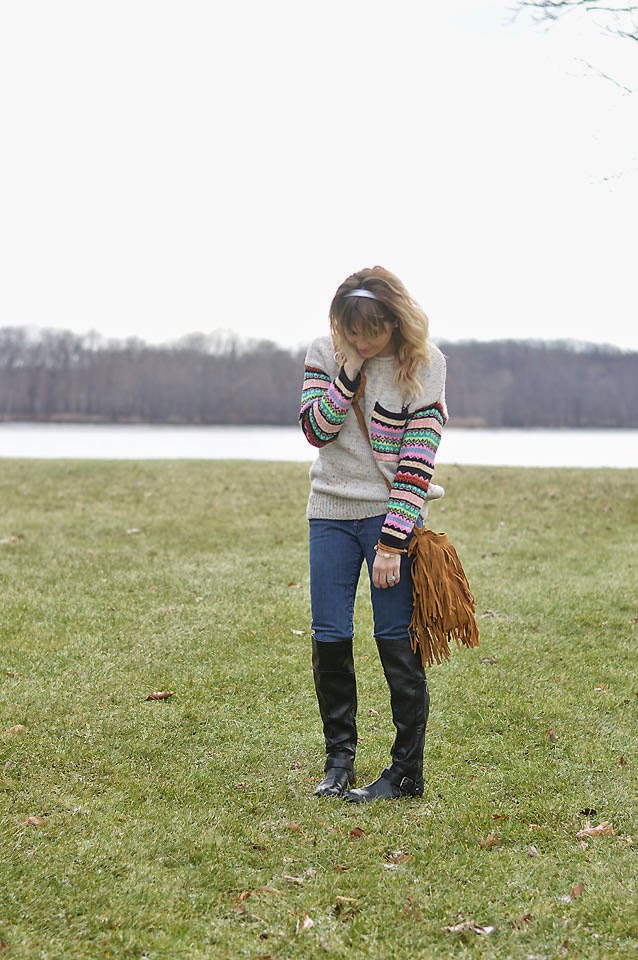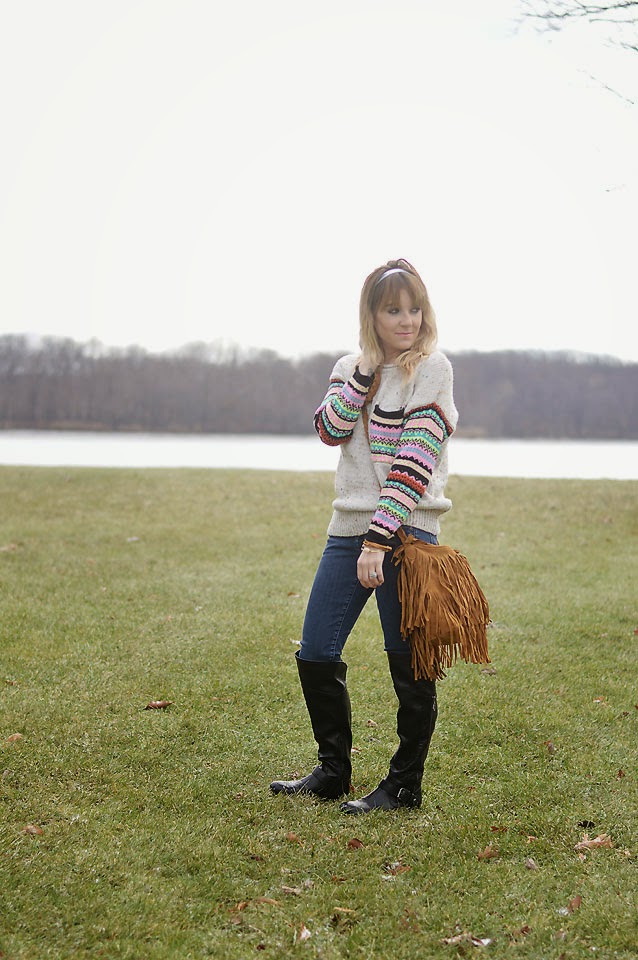 I hated snow growing up. Living in northeast Ohio, we saw our fair share of it. Sometimes, too much of it. Whether it was a blizzard or feet had accumulated the night before, we went to school regardless. I worked Ski Club when I was in high school and despite free lift passes and tickets to ski, I hung out in the lodge with the other snow bunnies. Snow=not my thing.
But I do love it when I'm snuggled up inside. Especially for Christmas… there was always snow for Christmas growing up. We'd put on Christmas music, open our presents from Santa, make breakfast, and watch the snow fall from our living room window. If we did go outside, I lasted a whole 10 minutes before I was freezing and begging my mom to come back inside.
But now that we really haven' seen any, I miss it. Funny how that works huh? You always want what you don't have. There was a little when I first got to Cleveland, but Zach hasn't see any yet and is dying for some. My weather app is telling me it's supposed to snow Christmas Eve and Christmas Day. Will there be a Christmas miracle and snow waiting for us in the morning? I guess we will see 🙂
We spend Christmas Eve with my dad's side of the family and typically that means a crap ton of people. Unfortunately, my family from Chicago won't make it in this year, so we will be missing a ton of people. But being an Italian family, we will still have a full house and I cannot wait for some good old fashion family fun. And then it's time to send my kids to bed so Santa can come!!!!!!
Wishing you all a Merry Christmas! XOXO