I wish I was starting this post by telling you I went on some fabulous trip this past weekend, but I didn't. I did book a weekend trip to Chicago in July but that's a story for another day 🙂
But when packing for a weekend I'm always looking for the perfect weekender to take with me. Most of the ones I've found are too small or too big. I never check a bag when flying (unless I absolutely have to) so I need something that's going to fit as a carry on and if I'm driving, something that doesn't take up too much space in the already full car.
So when Stella & Dot offered to send me these fabulous weekenders, I obviously obliged!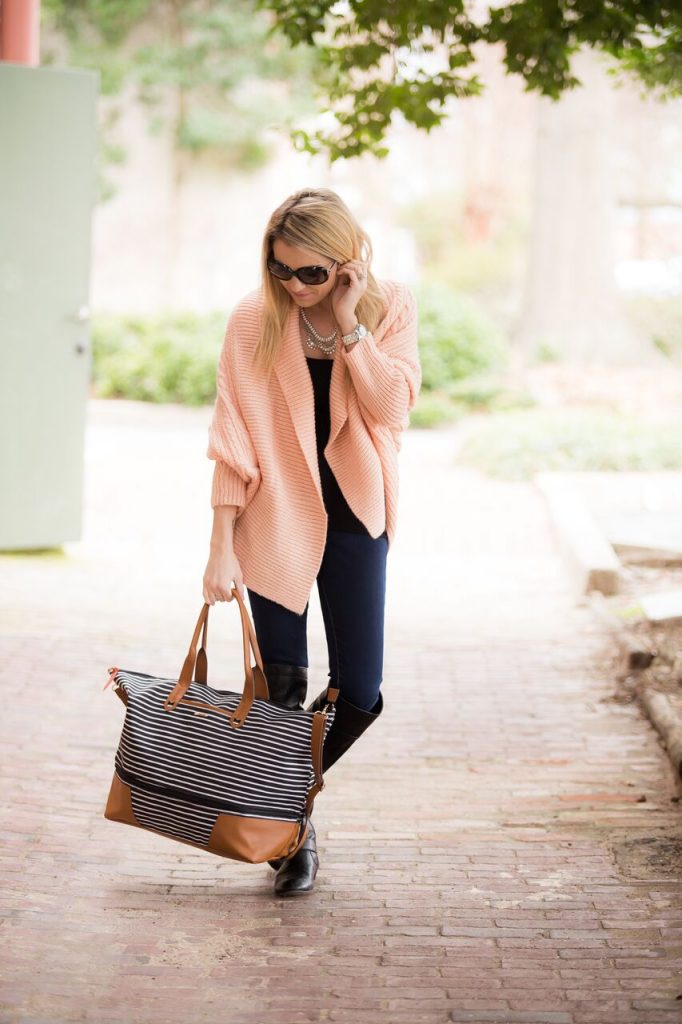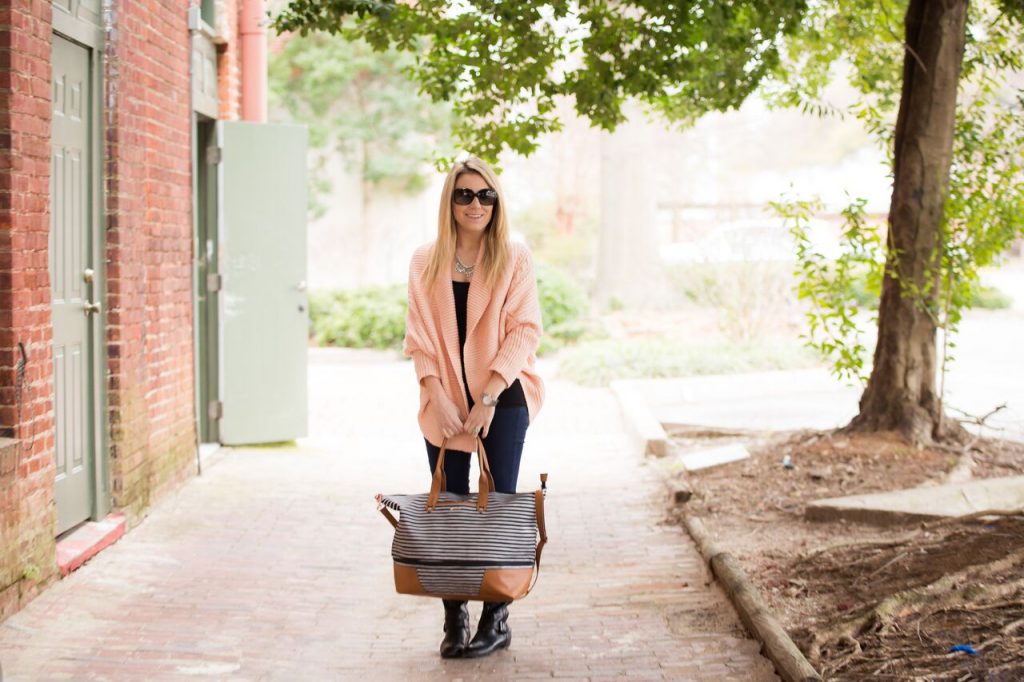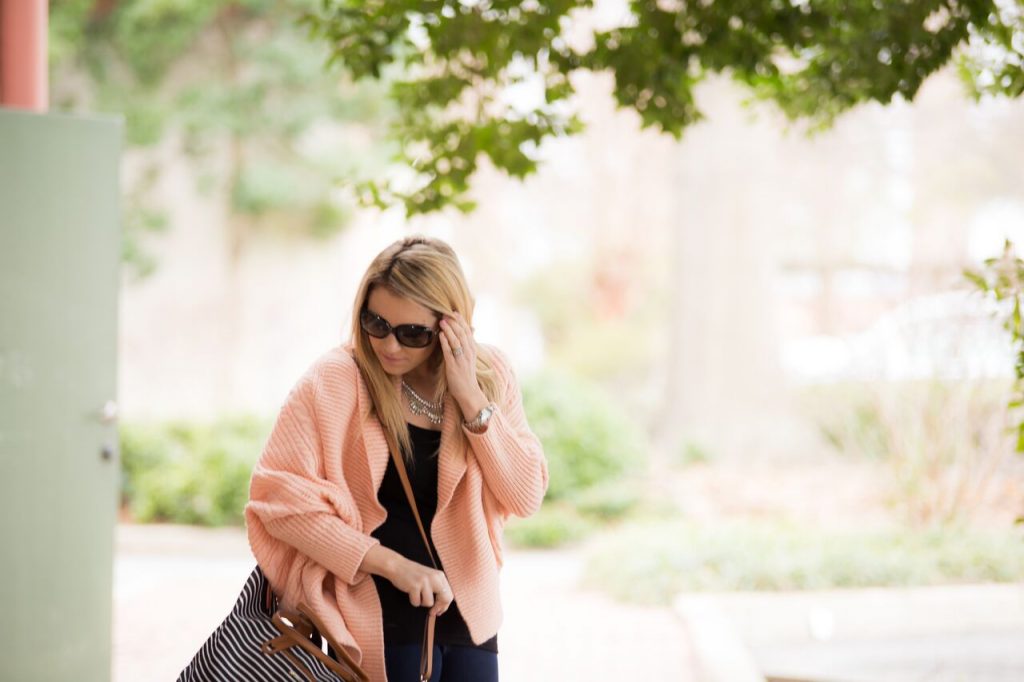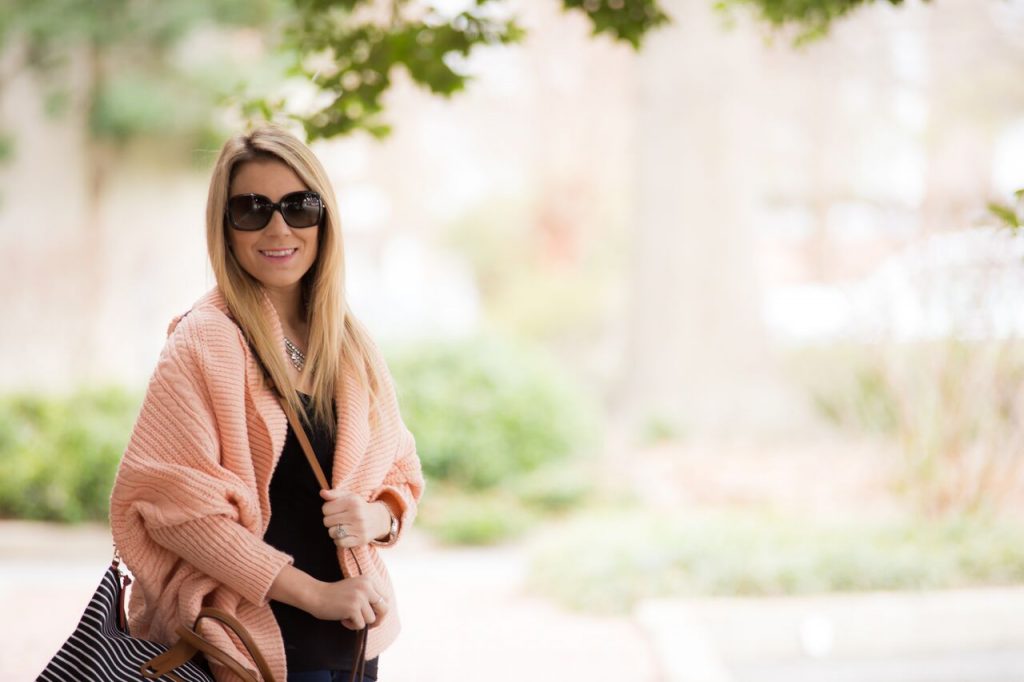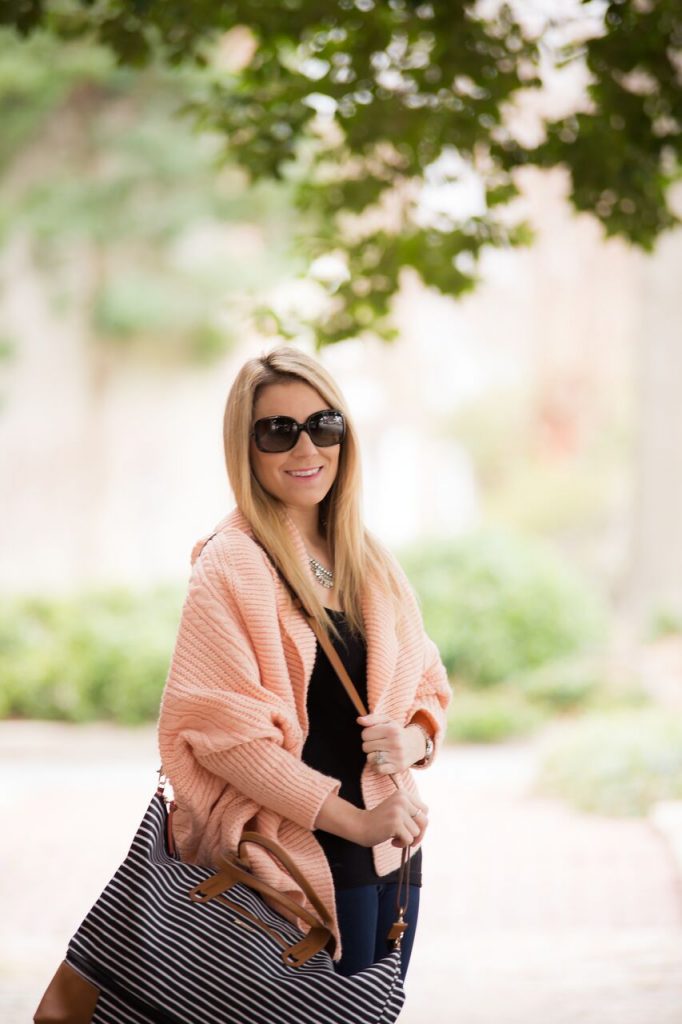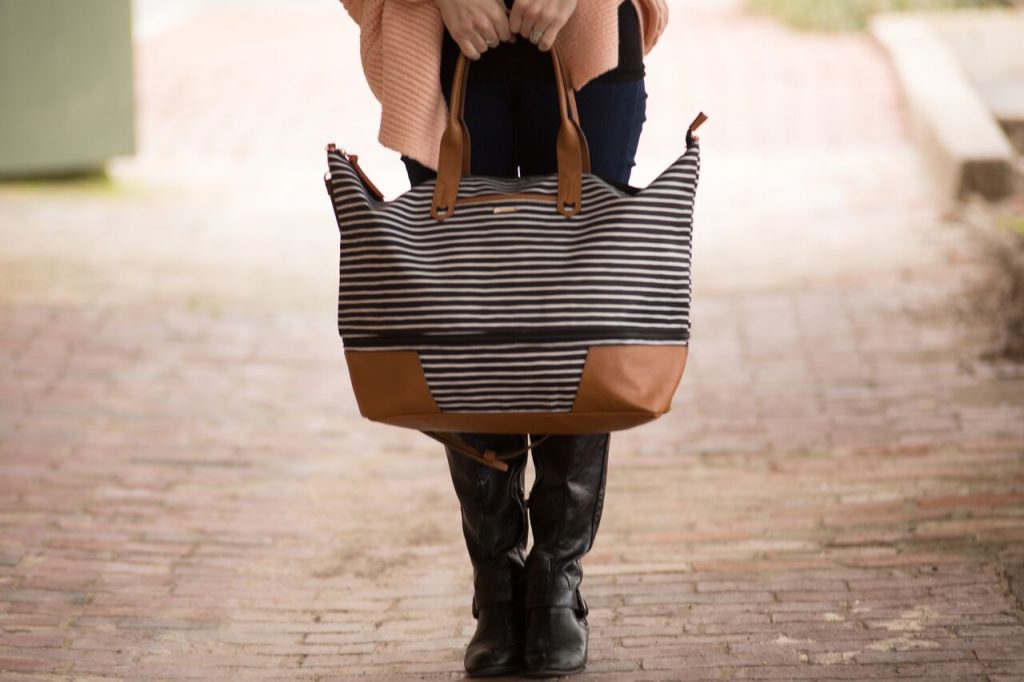 I loved this one because it's super classic with black and white stripes. It would be perfect for a weekend getaway to the beach or the city, really anywhere you decide to go. It goes with everything too so it's easy to outfit plan 🙂 Bonus? Those zippers in the middle of the bag unzip and expand! So you can fit as little or as much as you need! (Anyone else tend to do a little shopping when they travel? Just me? Oooopsss!)
Okay so classic is great, but on the other hand, I have an obsession with elephants. And I already own the cosmetic bag that matches this one…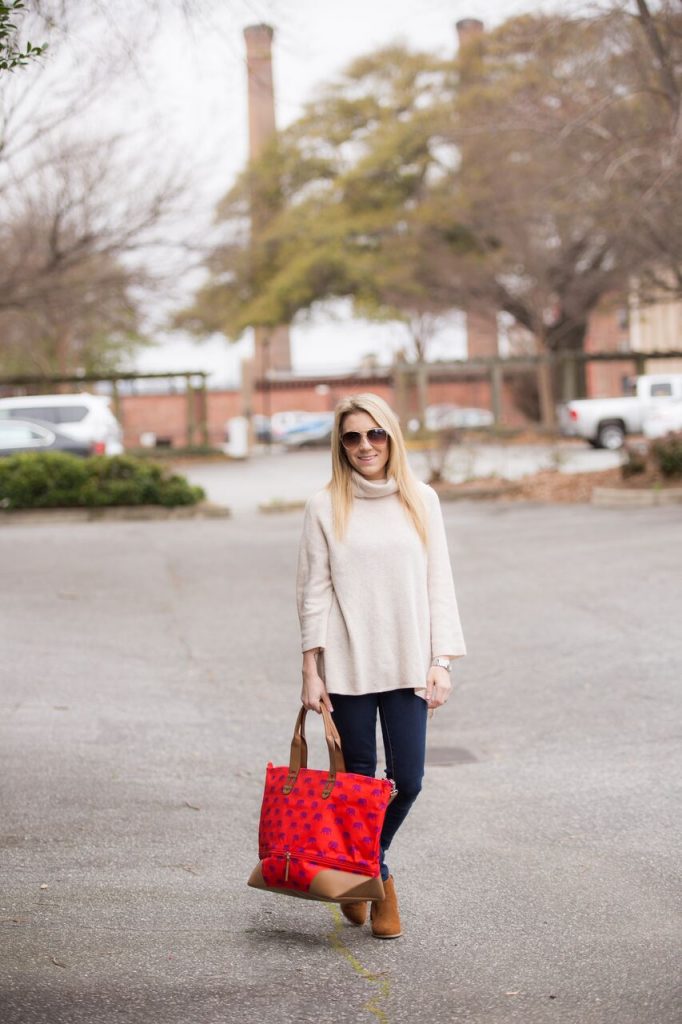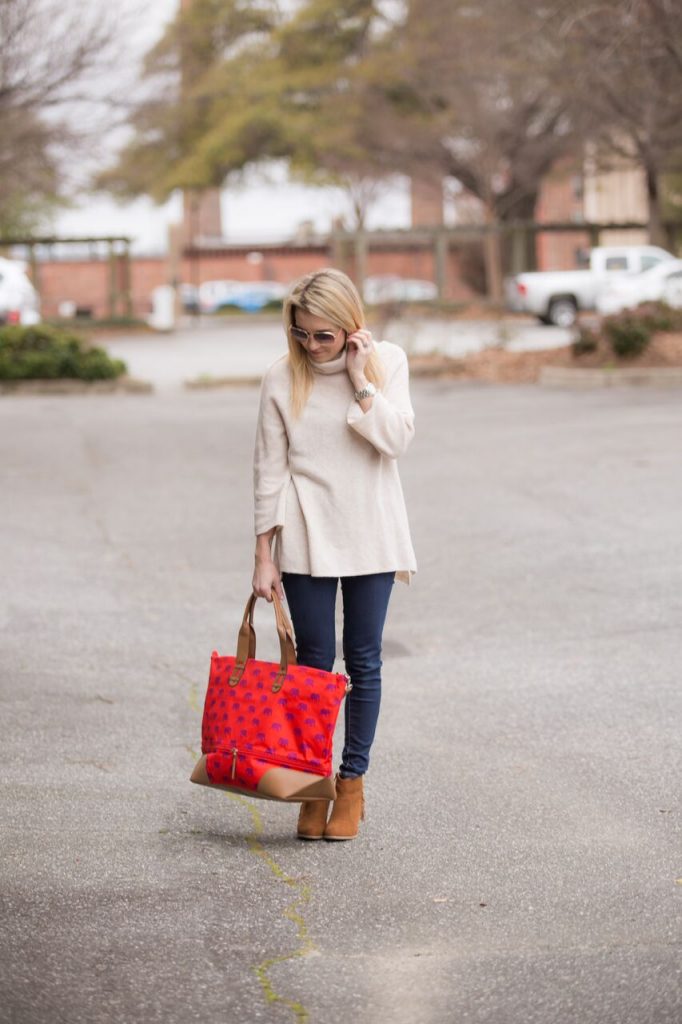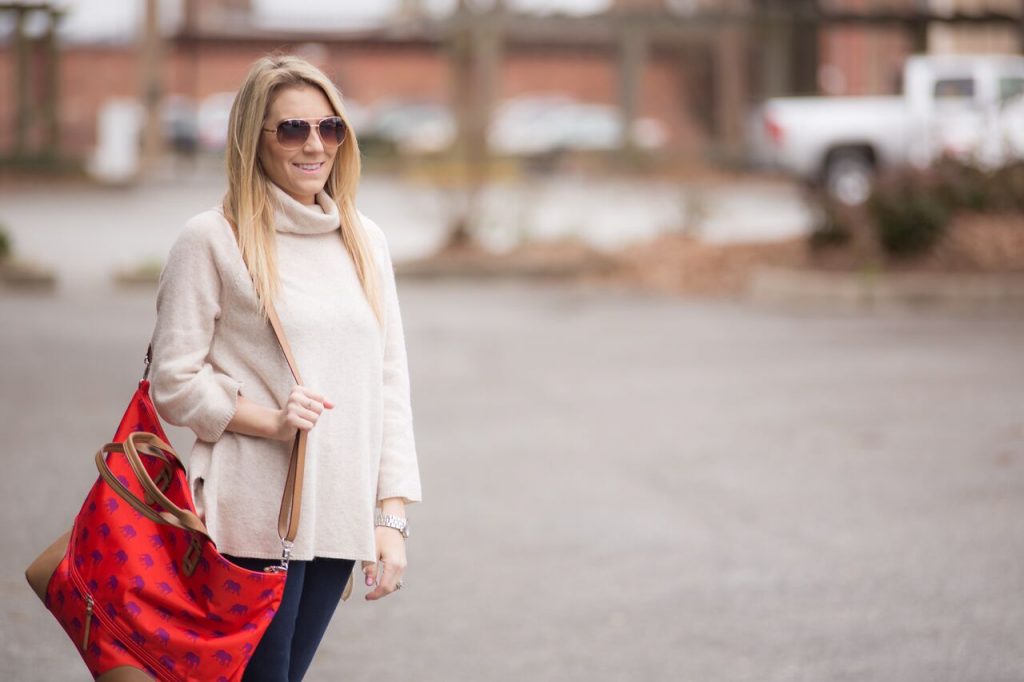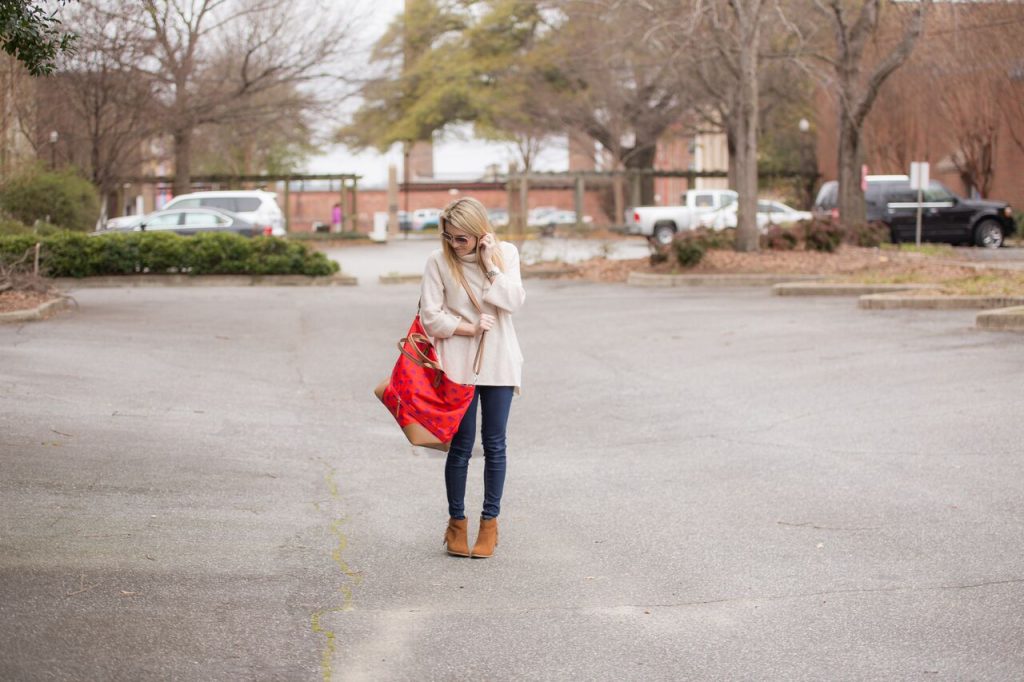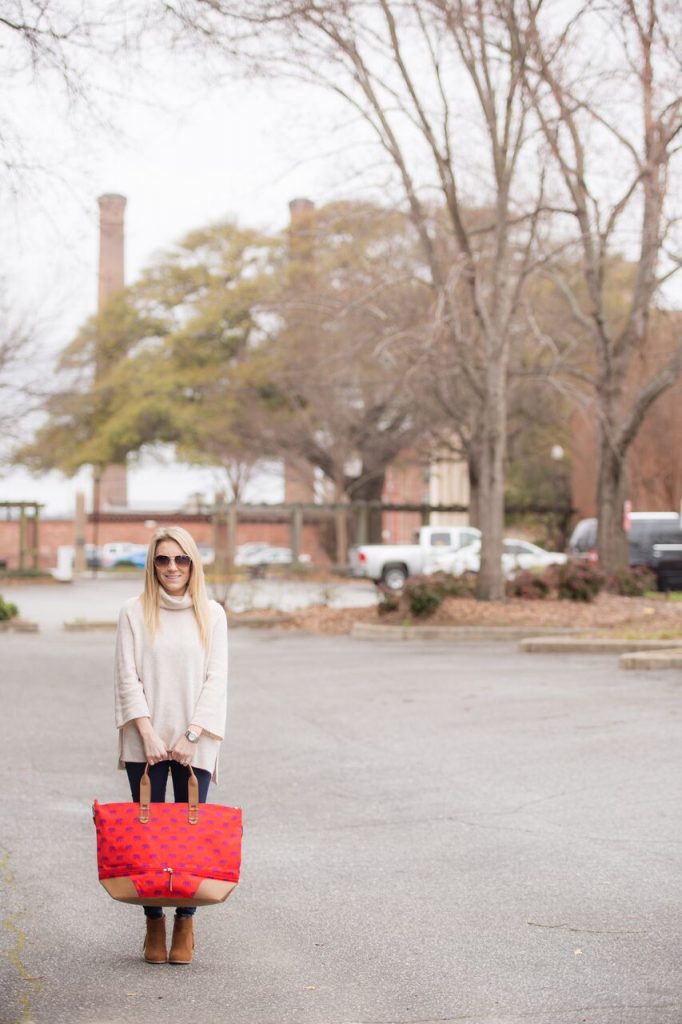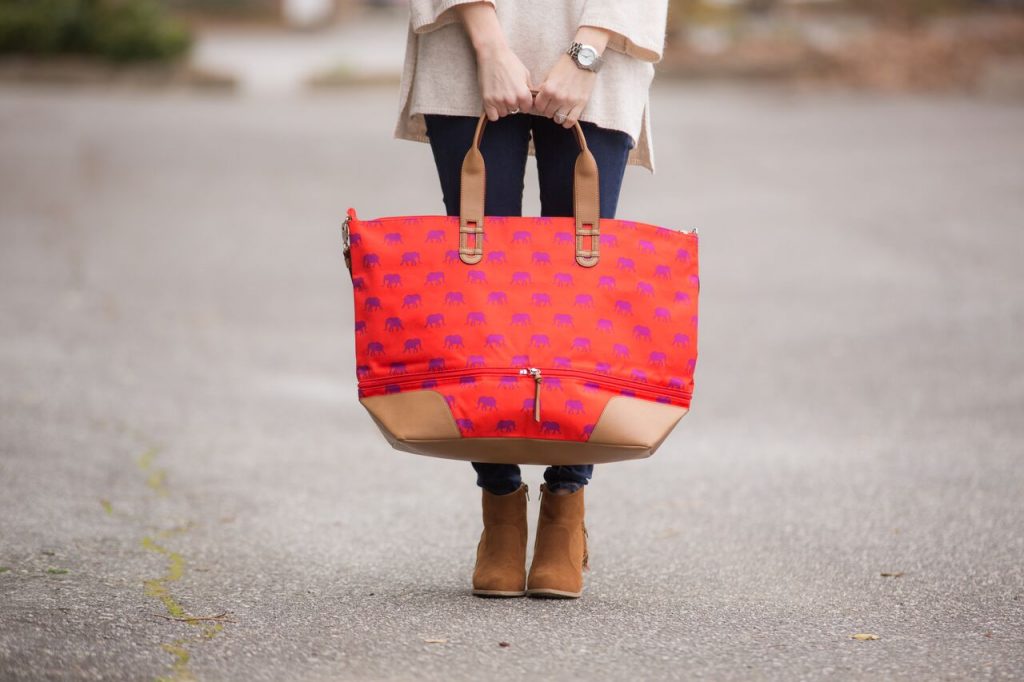 So cute, right? It's the perfect spring and summer travel bag and I can just see it with a floppy hat and flip flops. Which unfortunately I wasn't able to wear yet for these pictures. But you get the visual right?
I am so excited to take more weekend getaways this year. Now that the kids are older it makes it so much easier (not to mention more enjoyable). Any recommendations on where to go?! I need an adventure!
These bags were gifted to me from Stella & Dot. All opinions expressed are my own.
Photo credit: Amy Hess Photography