Happy FRIDAY friends! This week was crazy and yeah, still didn't get my life together like I thought I might. BUT, next week is a new week soooo maybe I'll get more settled and into a routine then?
The week went something like this:
Monday I went to a flea market and lunch with Miss P, my mom, brother, and his new wife in Hartville, Ohio. It's this super cute little town with a bunch of antique stores, little shops, and the flea market. I fell in LOVE with this store, The French Rooster, and grabbed the cutest fall decor! I also stocked up on some local produce and ate some good old fashioned home cooking at Hartville Kitchen. Diet was supposed to start Monday but I guess there's always next Monday for that too.
Tuesday I tried to clean and unpack since I still hadn't done that from NYFW. I forget what we did Tuesday afternoon but I know the day went quickly. And then we went to my parents to have dinner with my grandparents before they headed back to Florida.
Wednesday began with Lady crying about going to dance (again) so I made the decision to pull her out for now. She's been hysterical the last three times we've tried to go and I don't want her to end up hating it. So when the time is right, we'll try again. But we had a bunch of errands to run and work to catch up on so we were gone most of the day.
Thursday I had a photoshoot followed by lunch and shopping with fellow Cleveland blogger, Monica. It was so nice to have some girl time (of course Miss P tagged along) and meeting new friends that aren't 3 and into Puppy Pals is always a plus. My cousin and her kids came over afterwards and I tried to catch up on work and cleaning before bed ( I swear it never ends…)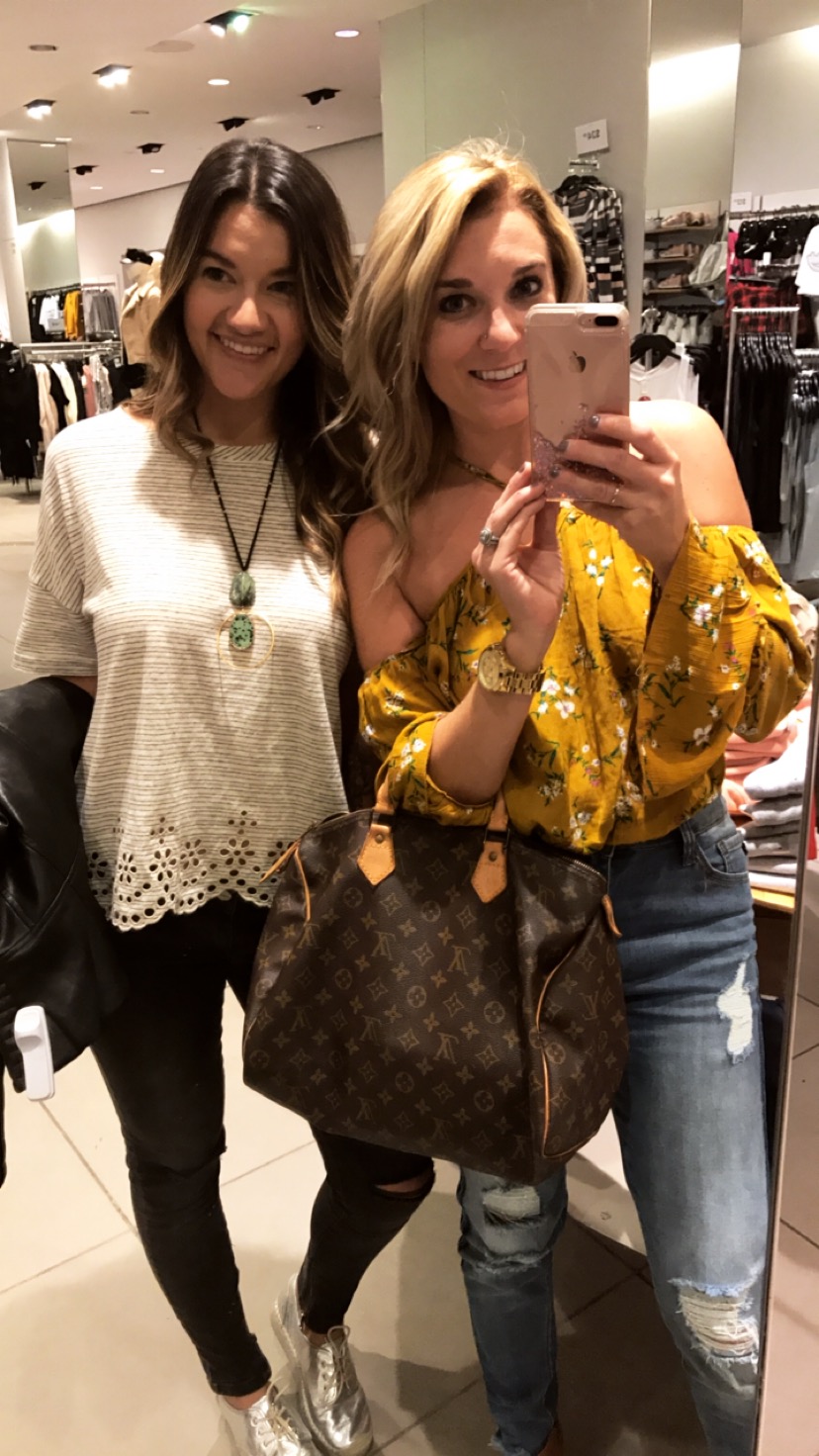 We have a video shoot all day today and then plans ALL weekend long. But I can't complain! It's so nice to have friends and family so close and that can come over and hang out. In the past it's required quick visits while we were on trips home but now we live here so it's so much easier 🙂 I also plan to bust out my fall decorations and maybe pick up some new ones! One can never have too many fall decorations or candles, am I right?!
I promise to finish my recaps of NYFW next week and I have some fun outfits to share with you! I asked on Instagram what types of outfits you want to see styled so stay tuned, those are coming! And as always, if you want to see anything in particular, holla at your girl!
Cheers babes, have a great weekend! XO