How to see Atlanta in 48 hours.
Atlanta was practically in our backyard when we lived in Georgia but we never really got a chance to explore it. So when Ady invited me down to help with a photography workshop, I had to figure out how to see Atlanta in 48 hours!
After landing in ATL, I headed over to Concourse D to check out Chicken + Beer. Obviously I wasn't having beer on this trip (18 weeks preggers) but I couldn't wait for some southern comfort food.
The vibe was really chill and relaxed and the staff was more than accommodating. Seriously, they were the definition of southern hospitality.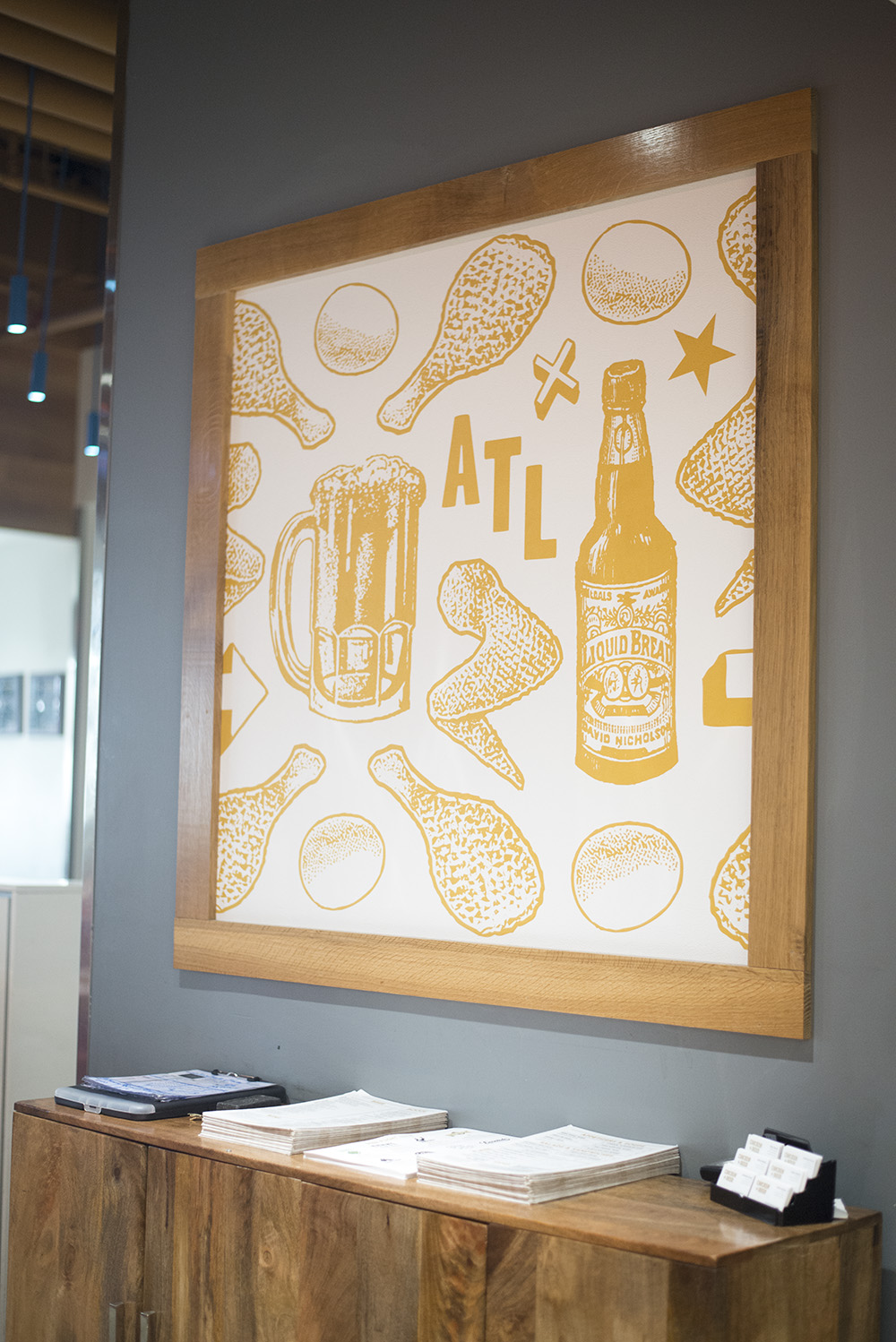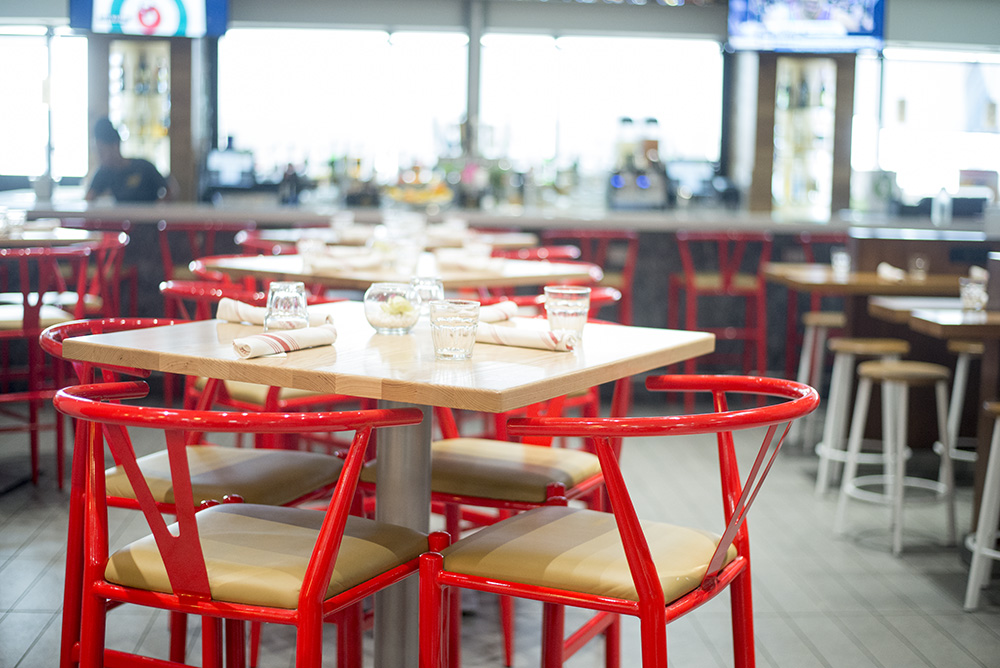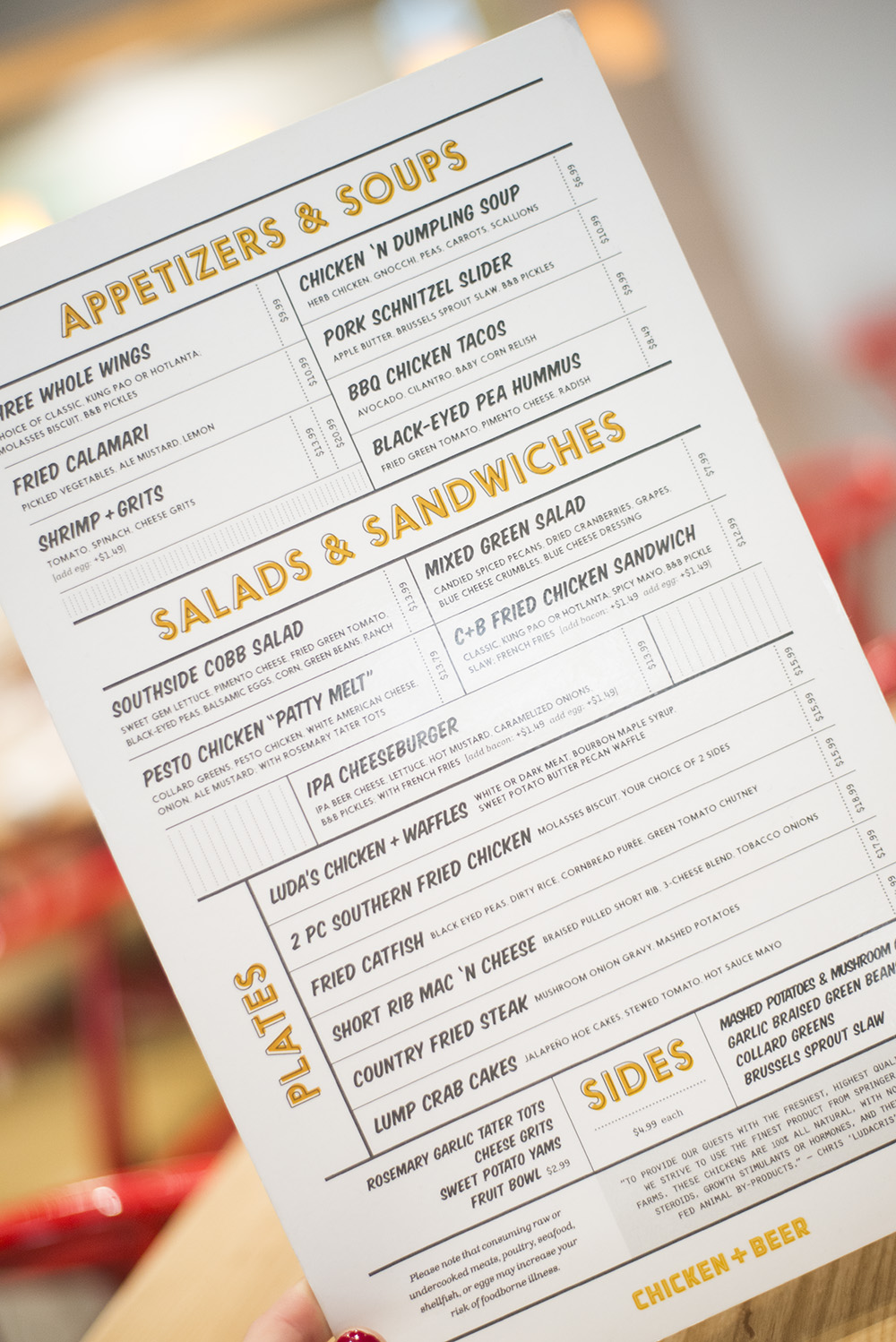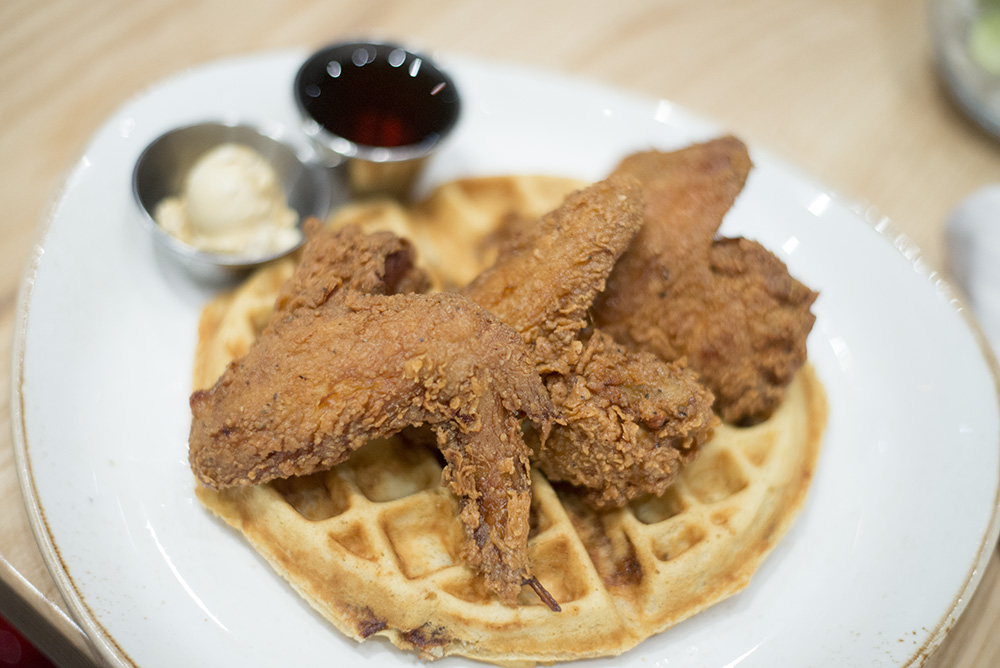 I ordered the Chicken and Waffles, one of their specialties, and was super excited to try it. But when I went to cut into what I thought was a chicken strip, I realized it was a wing. I'm not a fan of wings so I didn't really eat the chicken and strictly enjoyed the waffles. But the experience was wonderful and I highly recommend checking it out. I mean, it IS Ludacris' restaurant after all!
I partnered with Mazda for the weekend and they put me in a CX-3 to explore the city. It was perfect for all of the exploring we had planned; compact, high tech and yes I'm going to say it, cute. It was also really good on gas!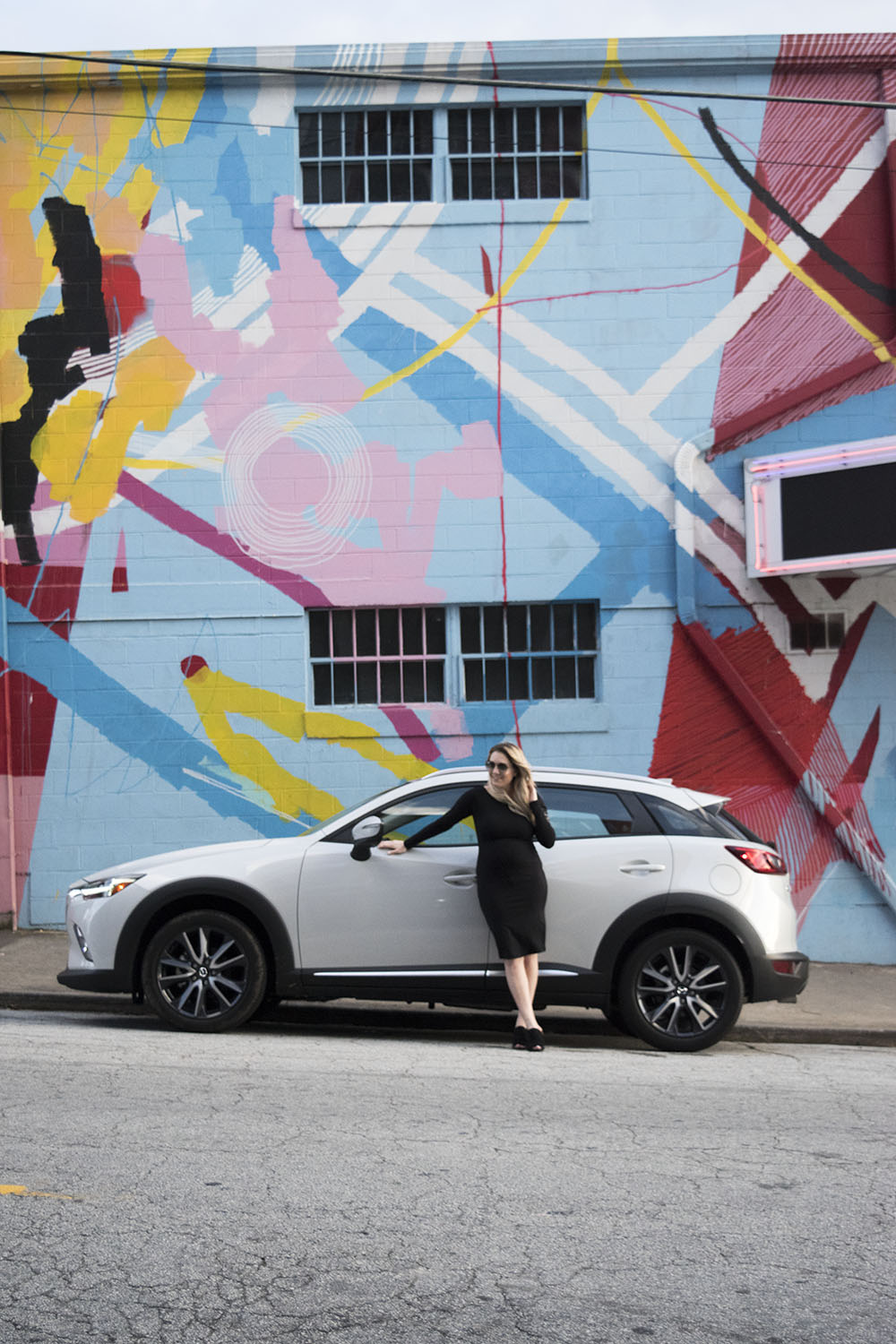 For dinner, we had reservations at McCray's Tavern in Midtown. It had a super rustic, industrial vibe which I loved and I would definitely say it's a good place for people of all ages.
We ordered the Buffalo Chicken Rolls for an appetizer (amazing!) and then I ordered a Turkey Reuben for my meal. Service was great, prices were reasonable, and it was perfect for a relaxed Friday night meal with friends.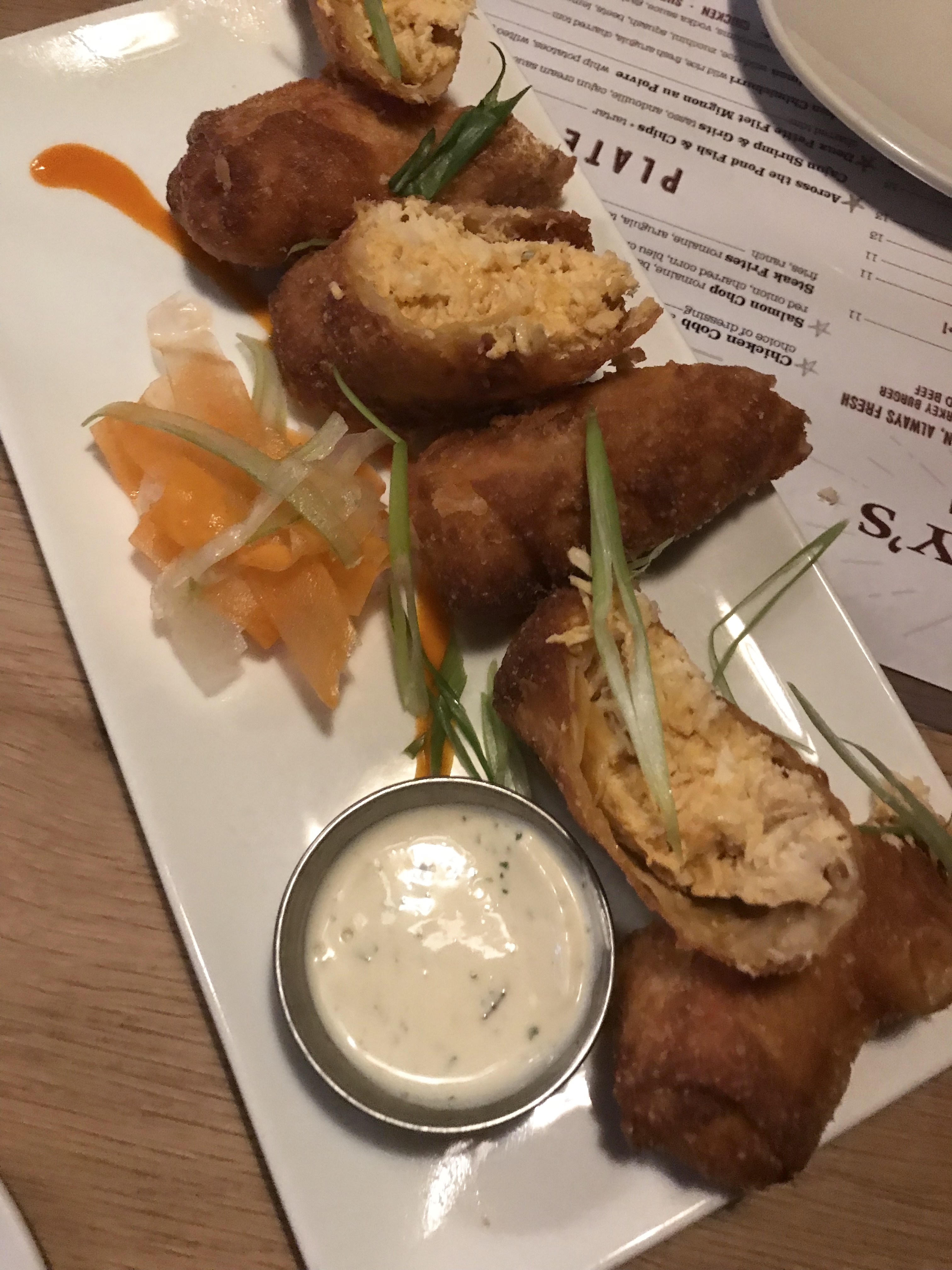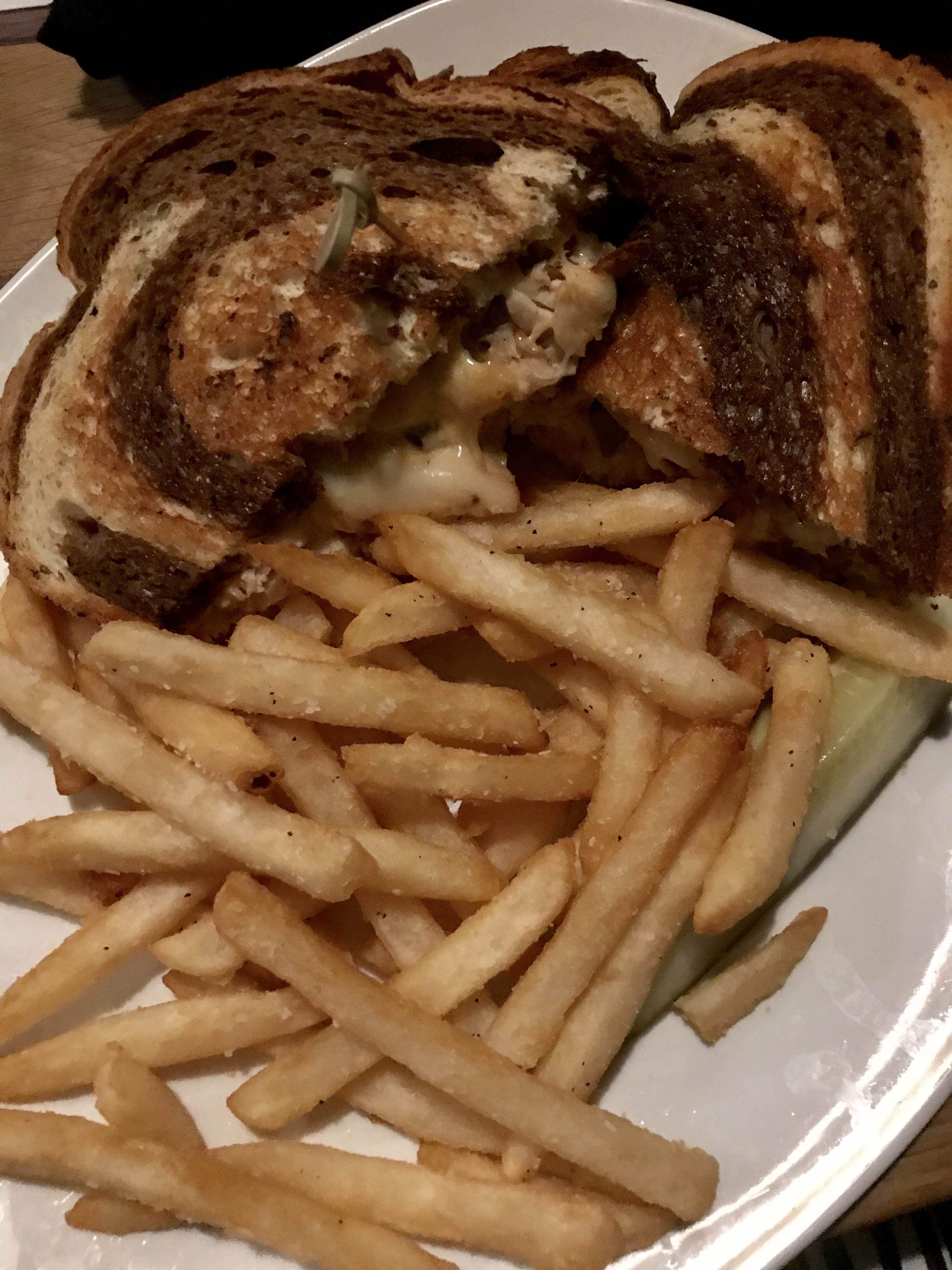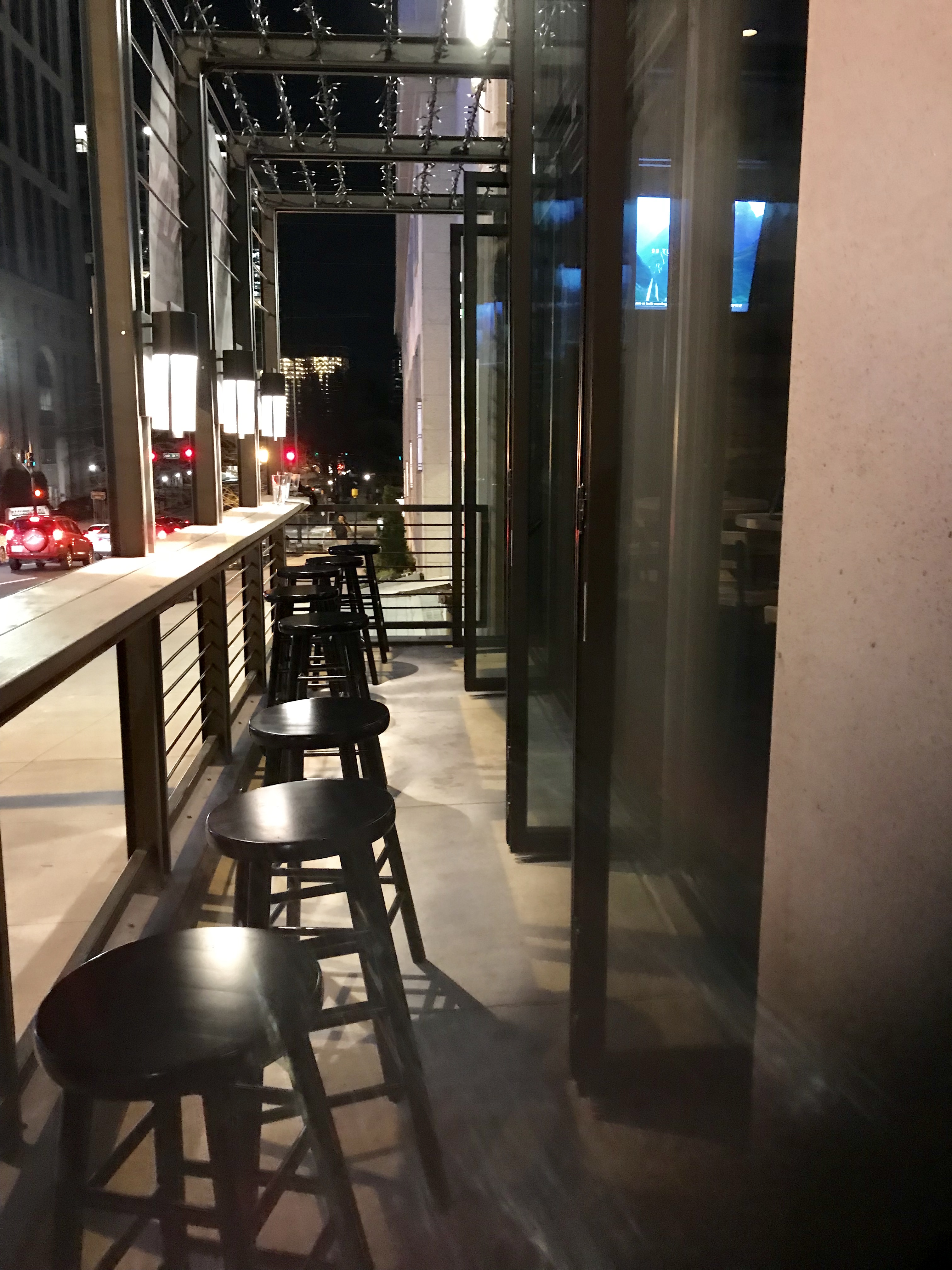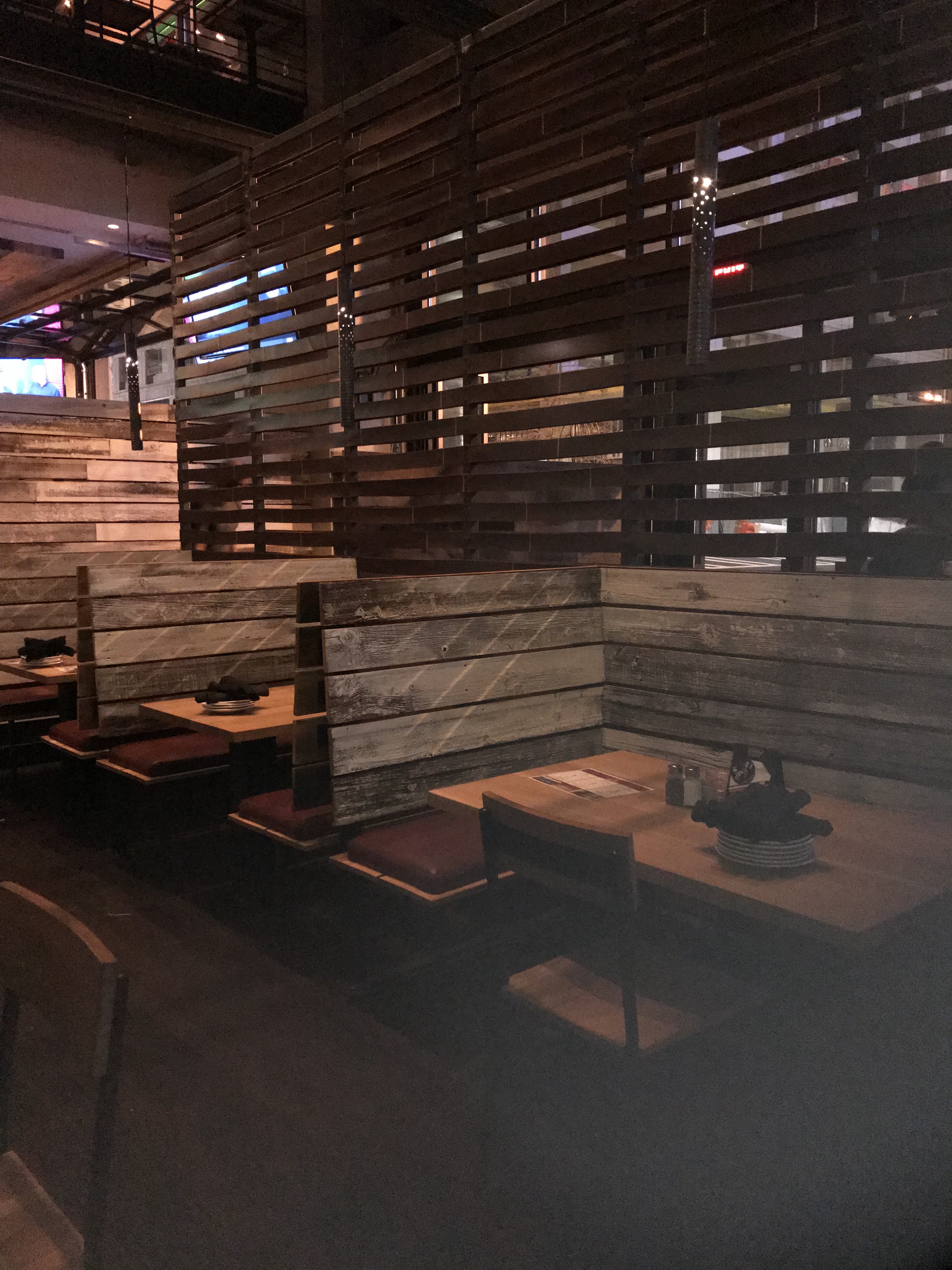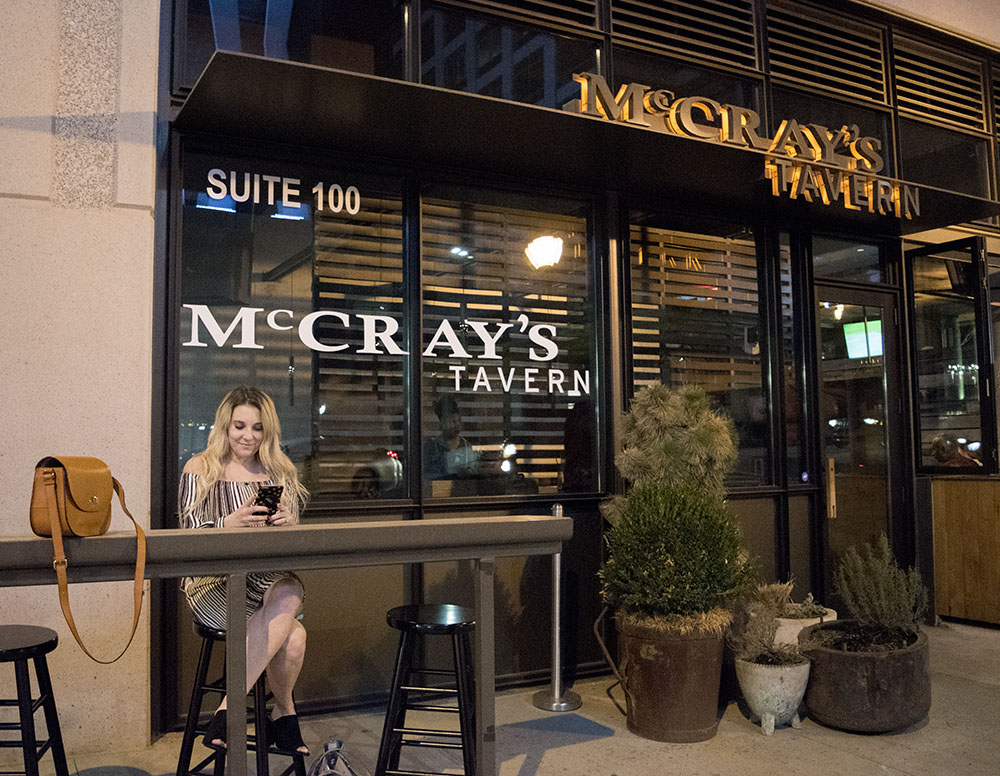 We began our Saturday morning at Kiehl's at Lenox Square. They've rolled out a super exciting product, their Apothecary Preparations and we were able to get a consultation and try the product! The service is completely customized to YOU and YOUR skin. So they tested the hydration level of my skin (which was low at 27.5%… a good level is 30%-50%) and looked at what my trouble spots were.
I left with a nighttime serum focusing on wrinkles and discoloration and will be sharing more on this topic soon!
We worked up an appetite by this point so we headed to D.B.A BBQ in the Virginia Highlands neighborhood. I mean, I had to get some southern BBQ while I was there, right? We tried a few different things on their menu, the mac and cheese being my favorite! My meal was actually incorrect when it came out but they fixed it within minutes and it was great!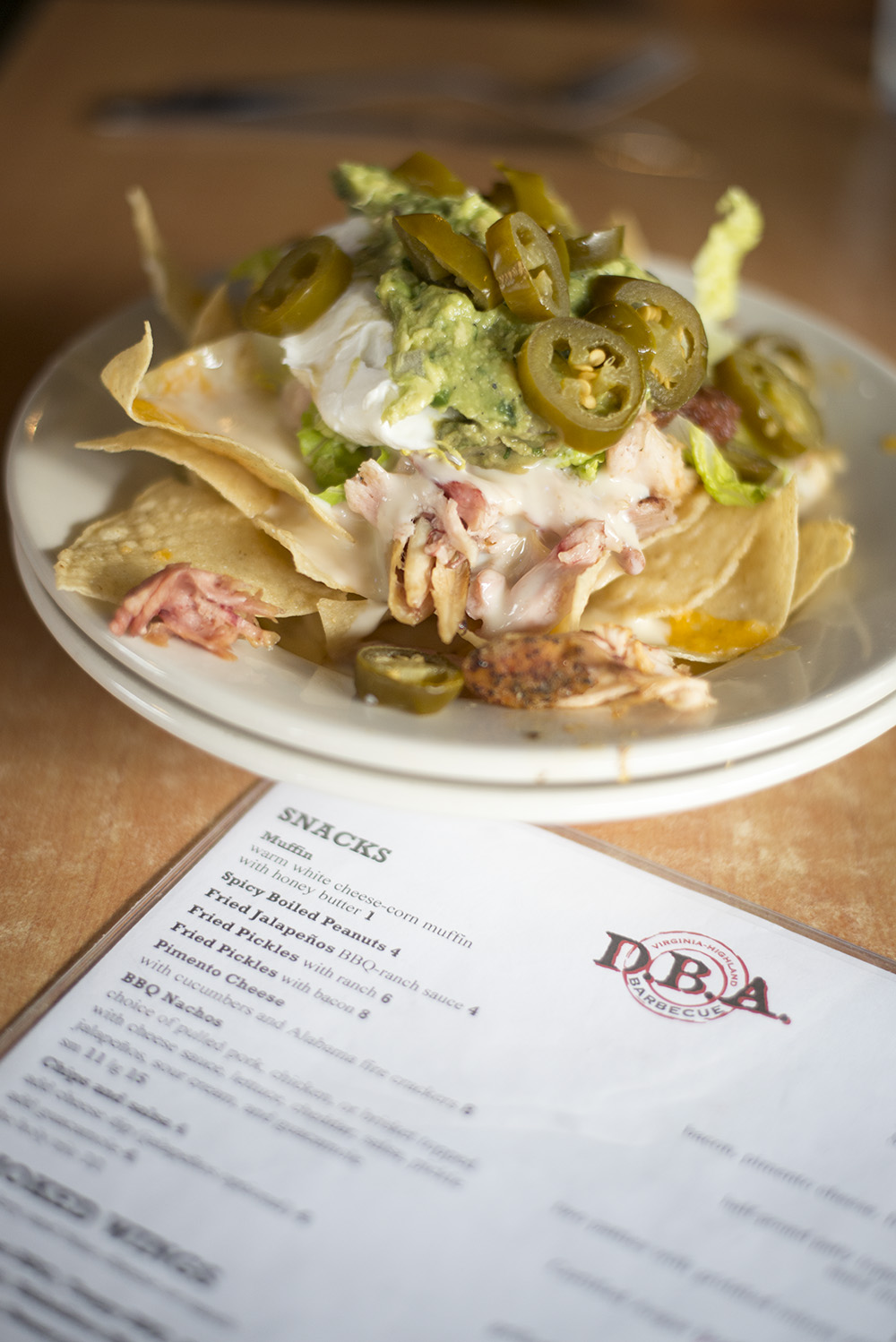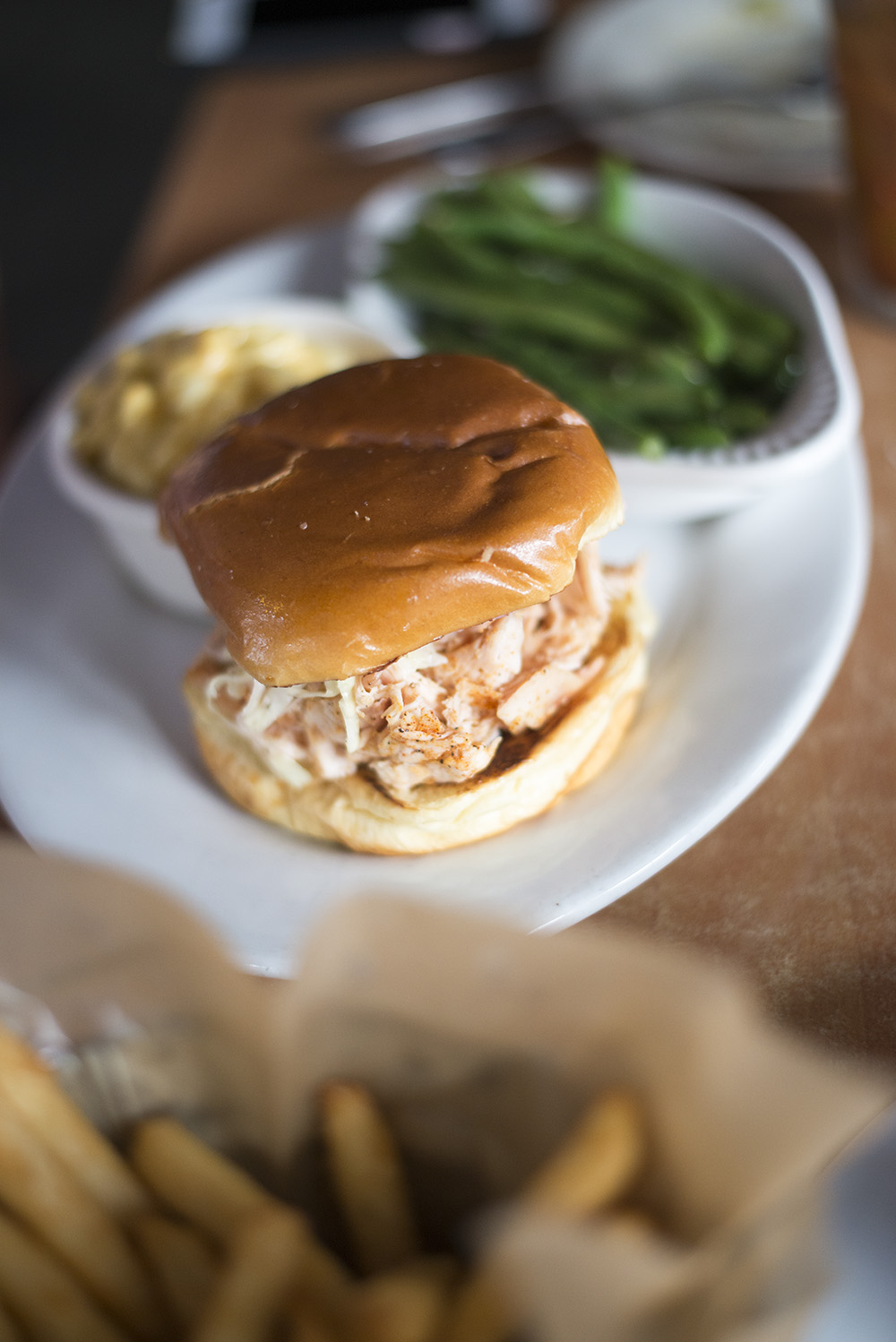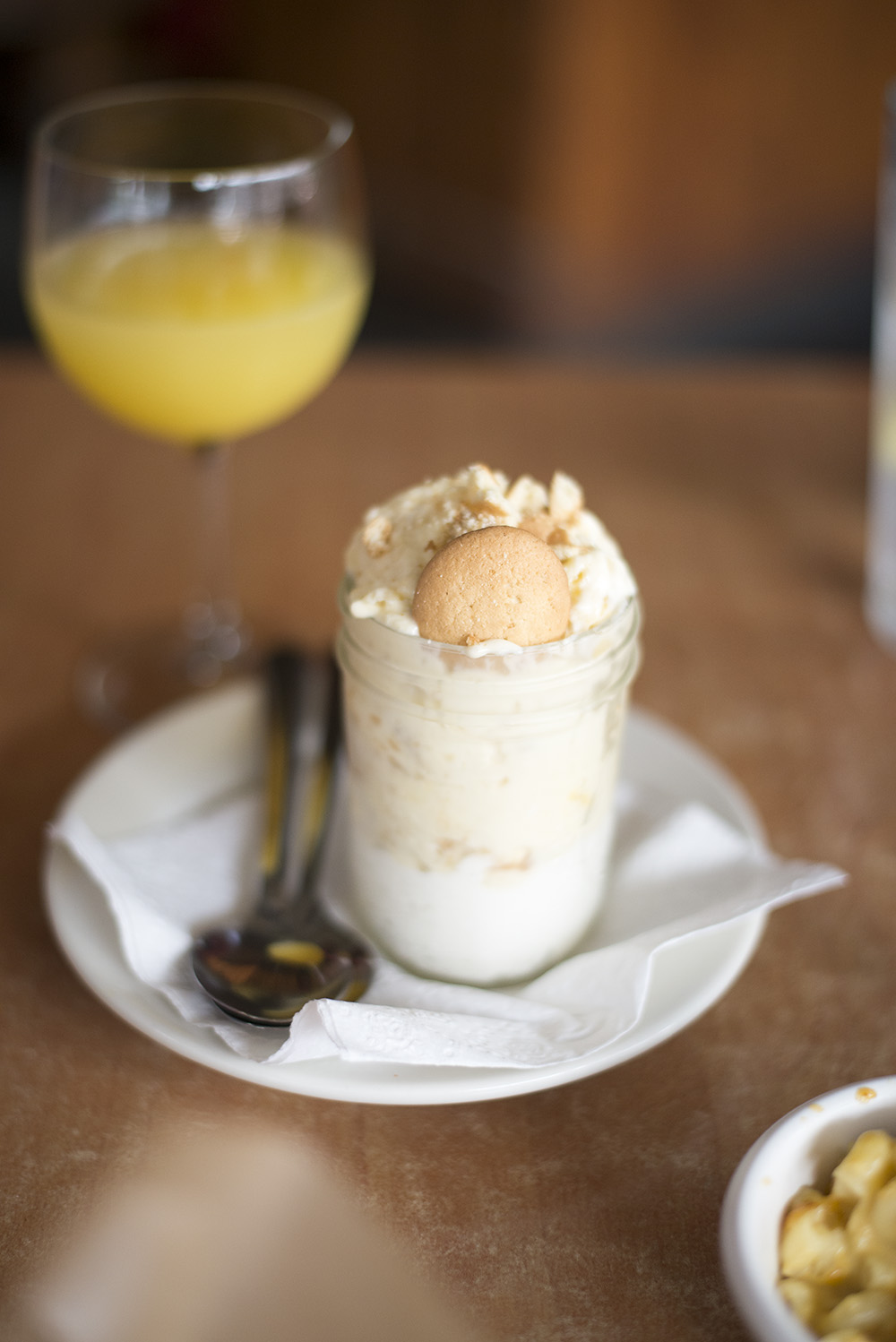 There was indoor seating and outdoor (covered) seating which ended up getting super hot and humid since the windows weren't open for a breeze. But if you're looking for traditional southern BBQ, check out D.B.A!
The day wasn't over yet… not even close! Next we headed to Sugarcoat in Chastain, the newest location. It was an absolutely beautiful space. White and bright, clean, and the staff was super friendly and professional. They offer a ton of different nail services as well as blowouts! And their prices are super affordable.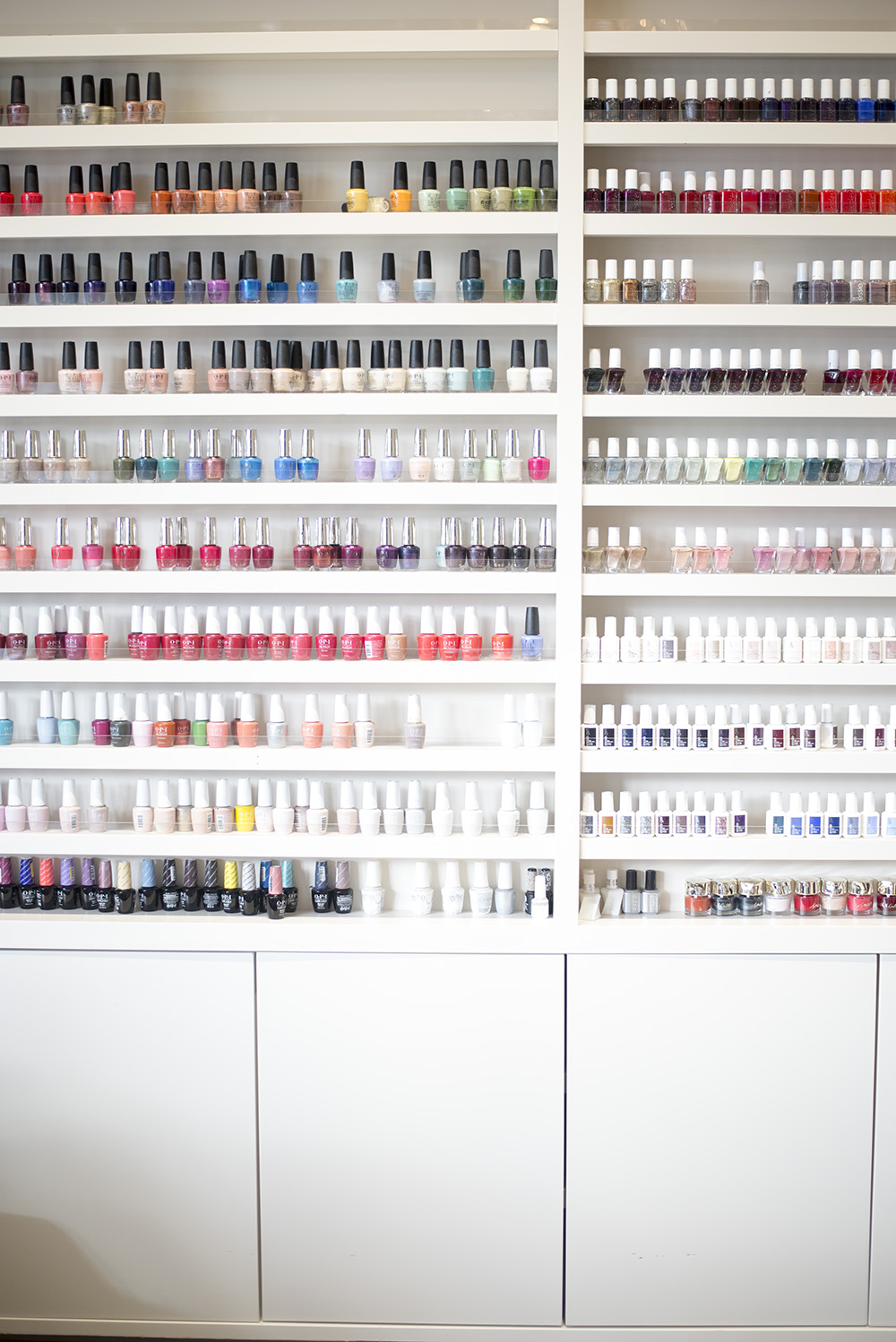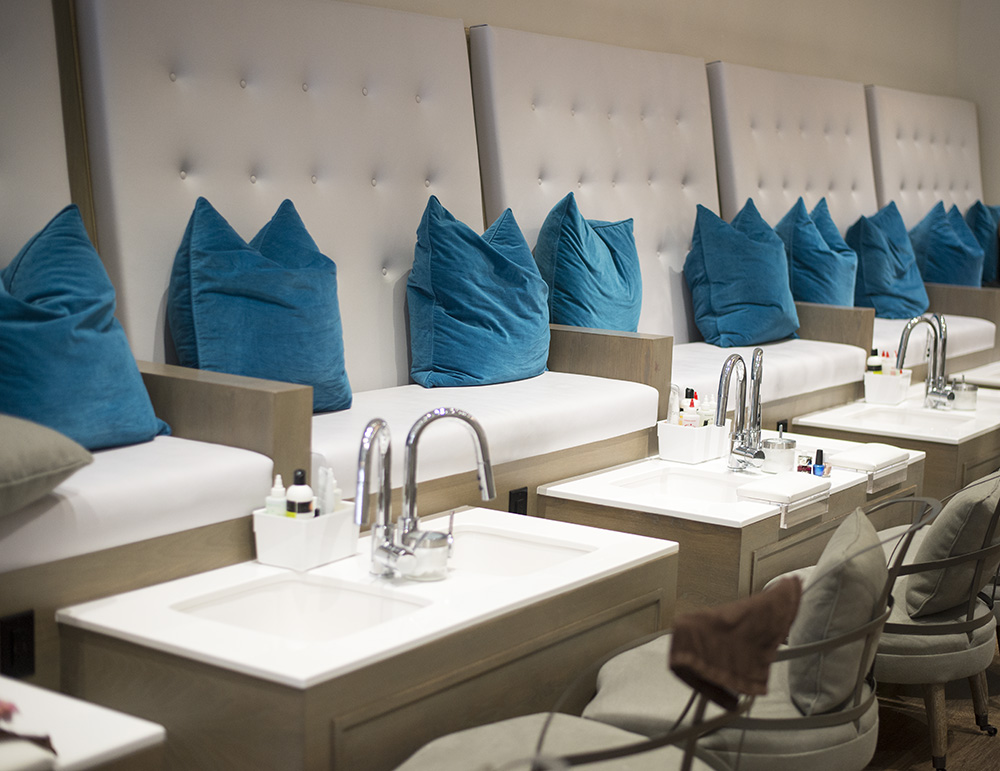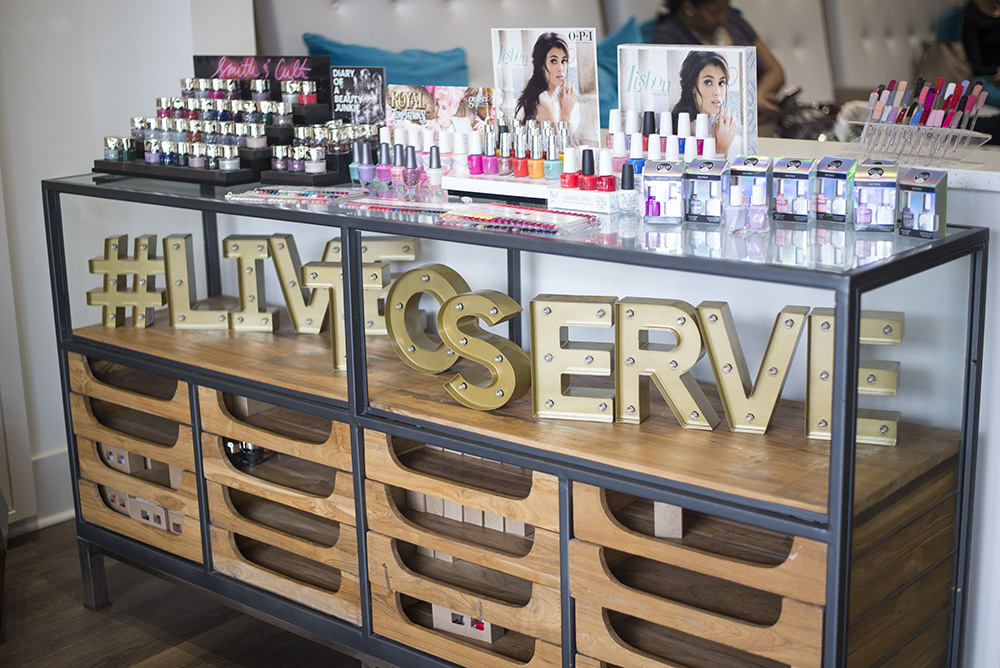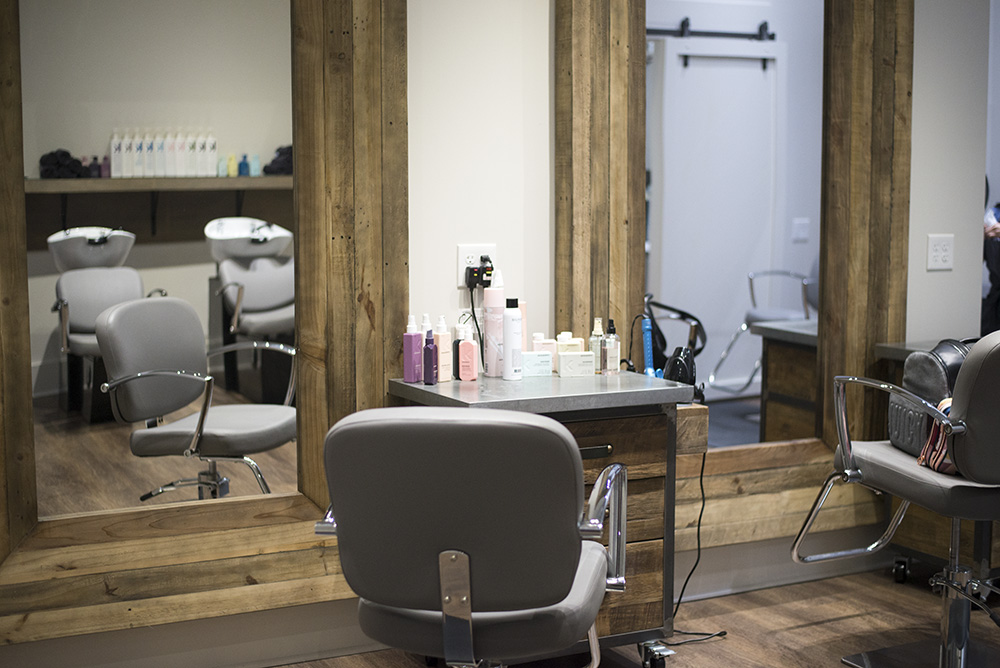 We went home to get ready to snap a few pics around the city, including stops in Midtown, Buckhead, Westside Provisions and ending at the Jackson Street Bridge. It was PACKED but it's a beautiful shot of the city so I can see why. And it's the spot where The Walking Dead picture from season 1 was taken. So kind of cool, right?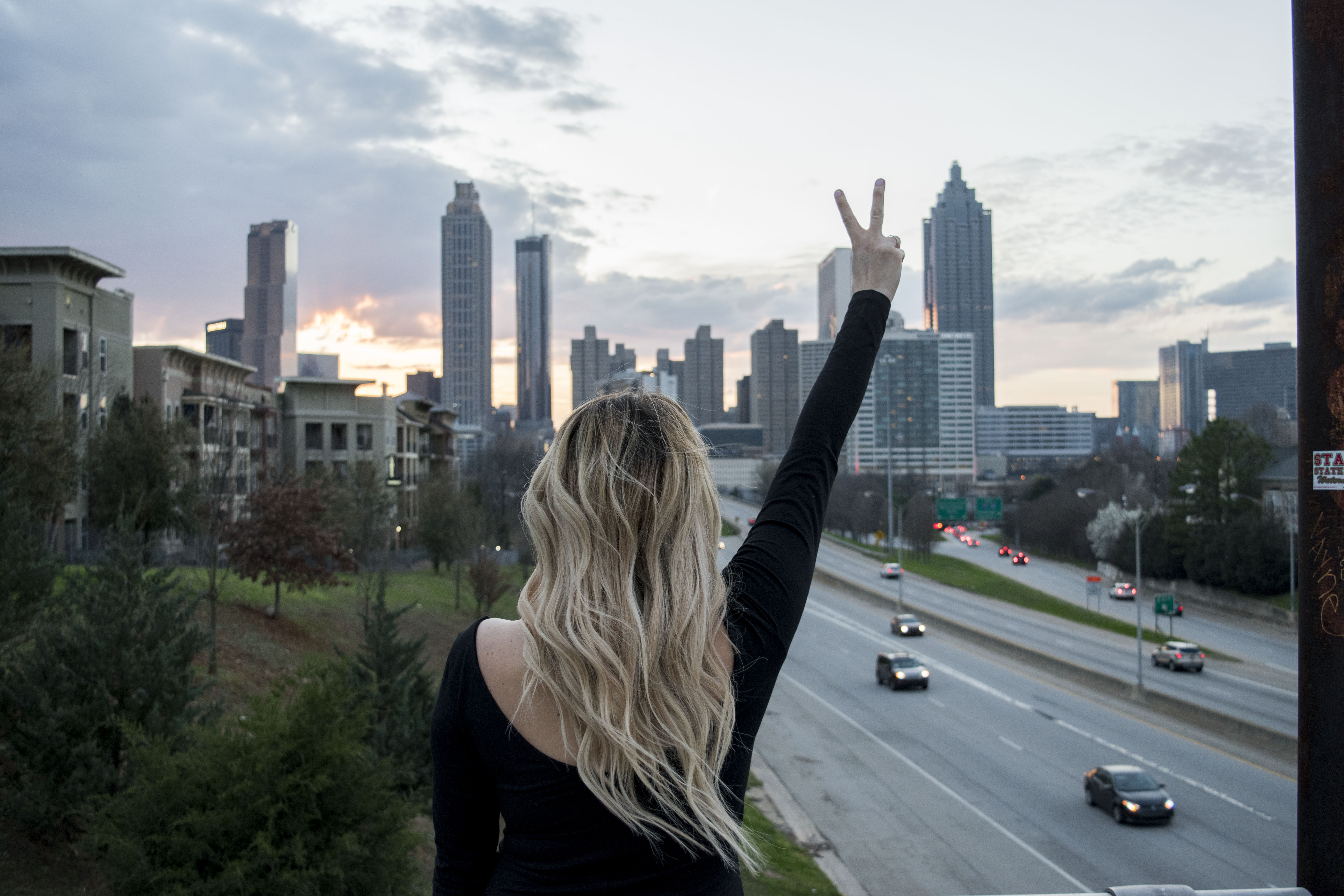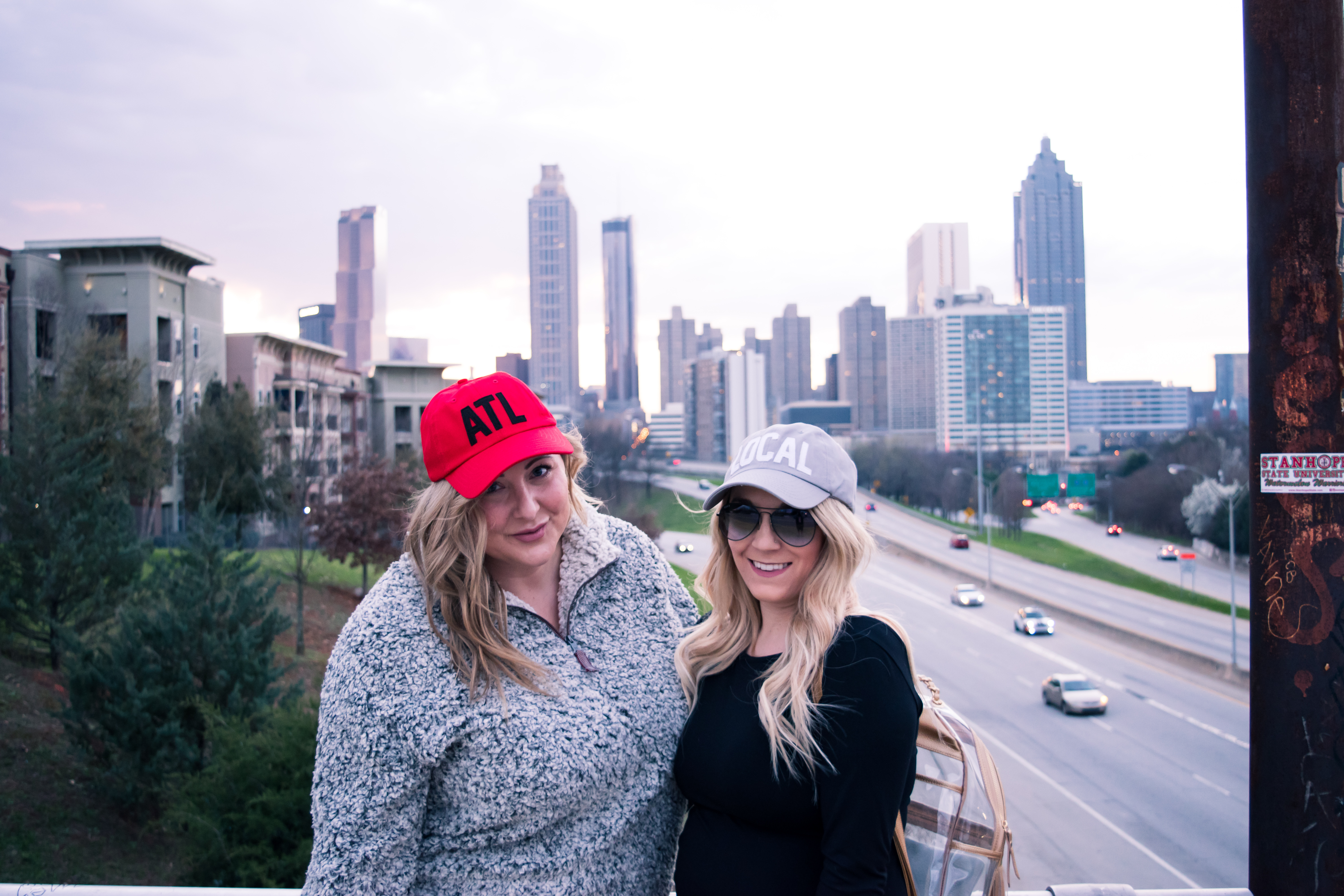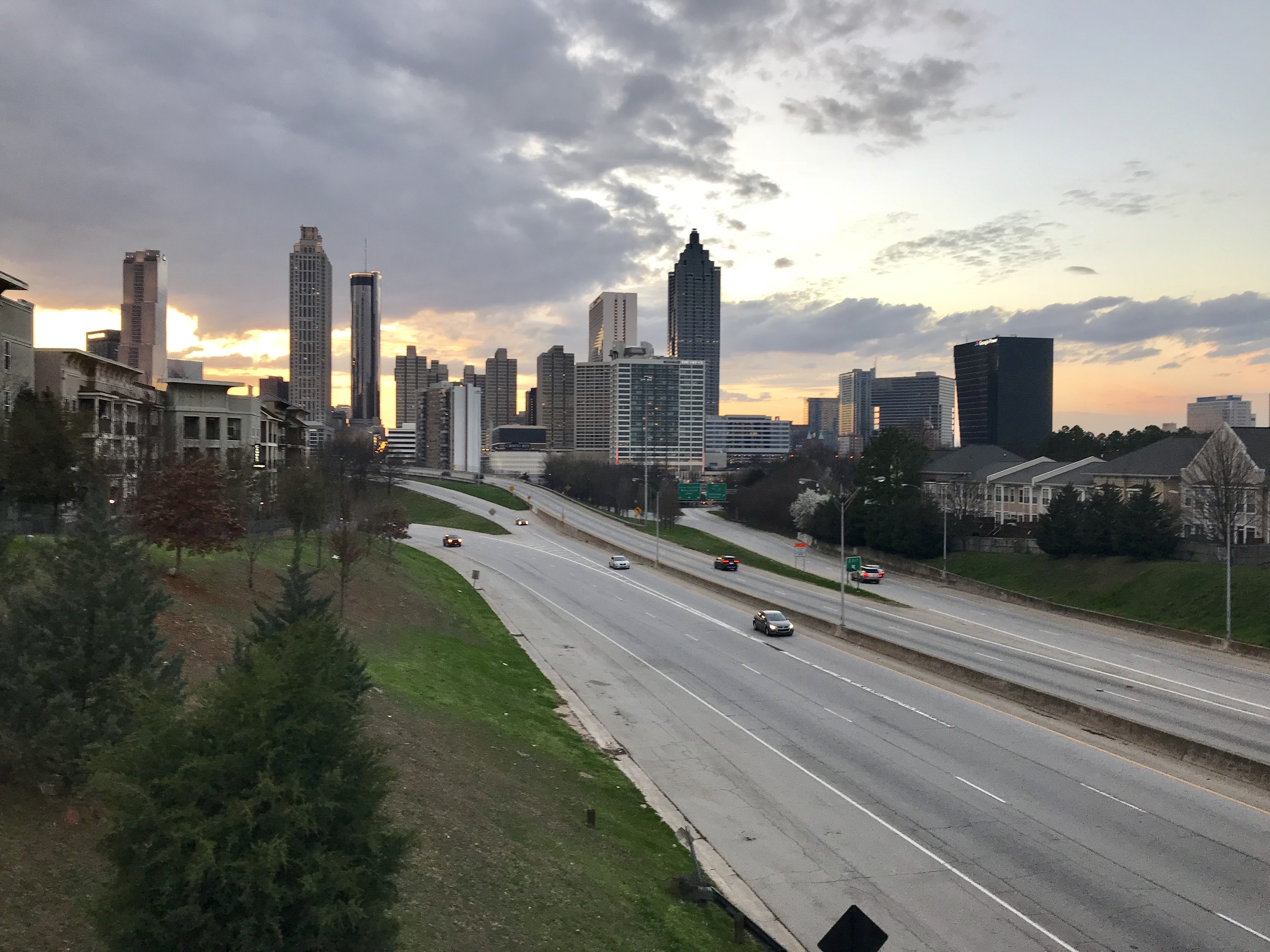 And last but not least, we stopped for dinner at The Deep End. It was right across the street from Ponce City Market which I didn't get a chance to check out, but this would be an absolute must on your trip. There are a ton of restaurants, a park on the rooftop, and much more! So sad I didn't get to check it out this time but there's always next time, right?
So The Deep End felt more like a bar than a restaurant and unfortunately, there were no drinks for this mama haha but the food was primarily mexican; tacos, quesadillas, Ranchero eggs, etc. They were getting ready for a DJ or band and were sound checking so it was super loud. The manager told us it's a pretty popular spot later in the night and I could definitely see that! We were there around 7 p.m. but I wouldn't recommend going for dinner much later, unless you sit outside on the patio or don't mind it being loud.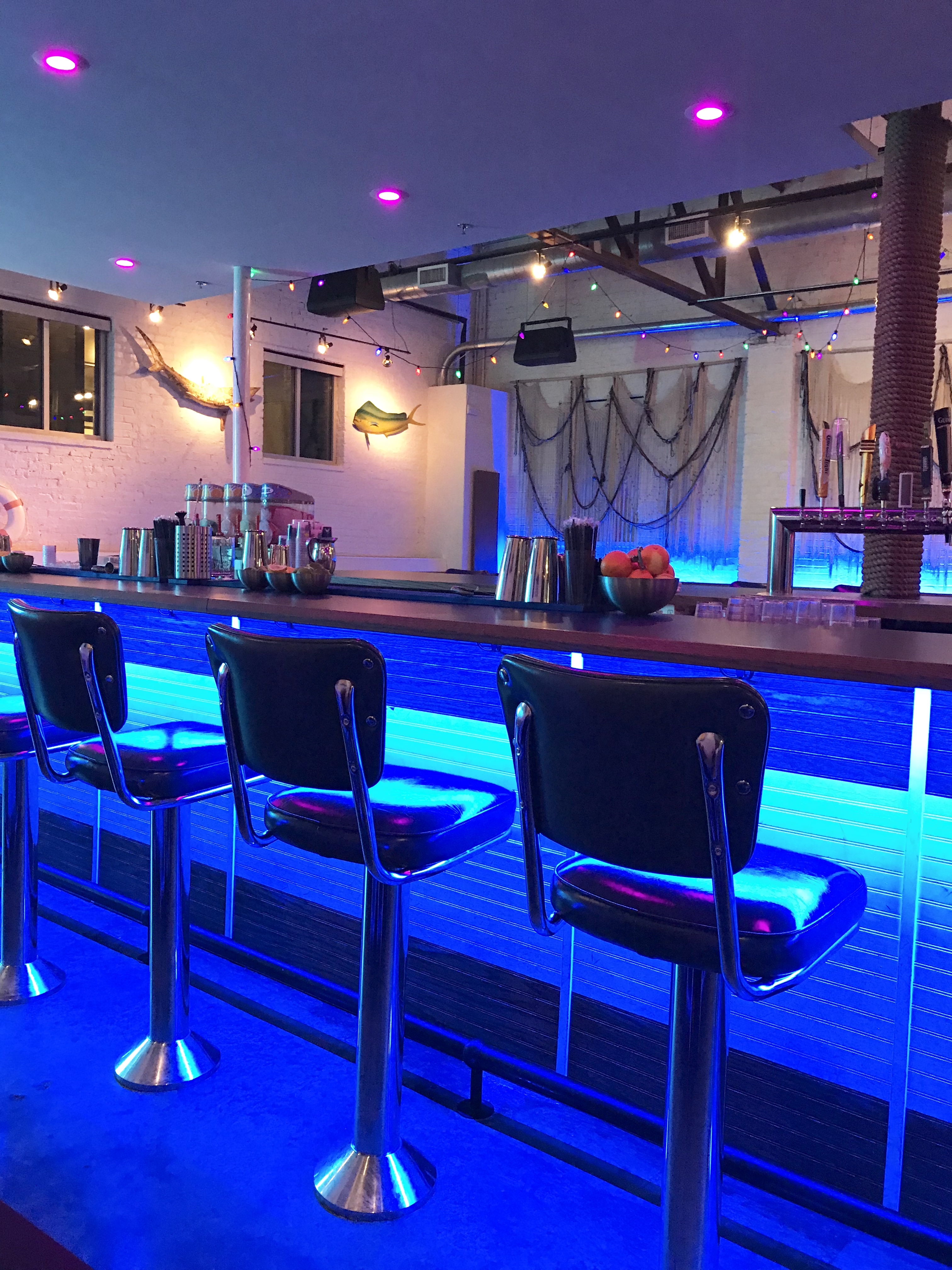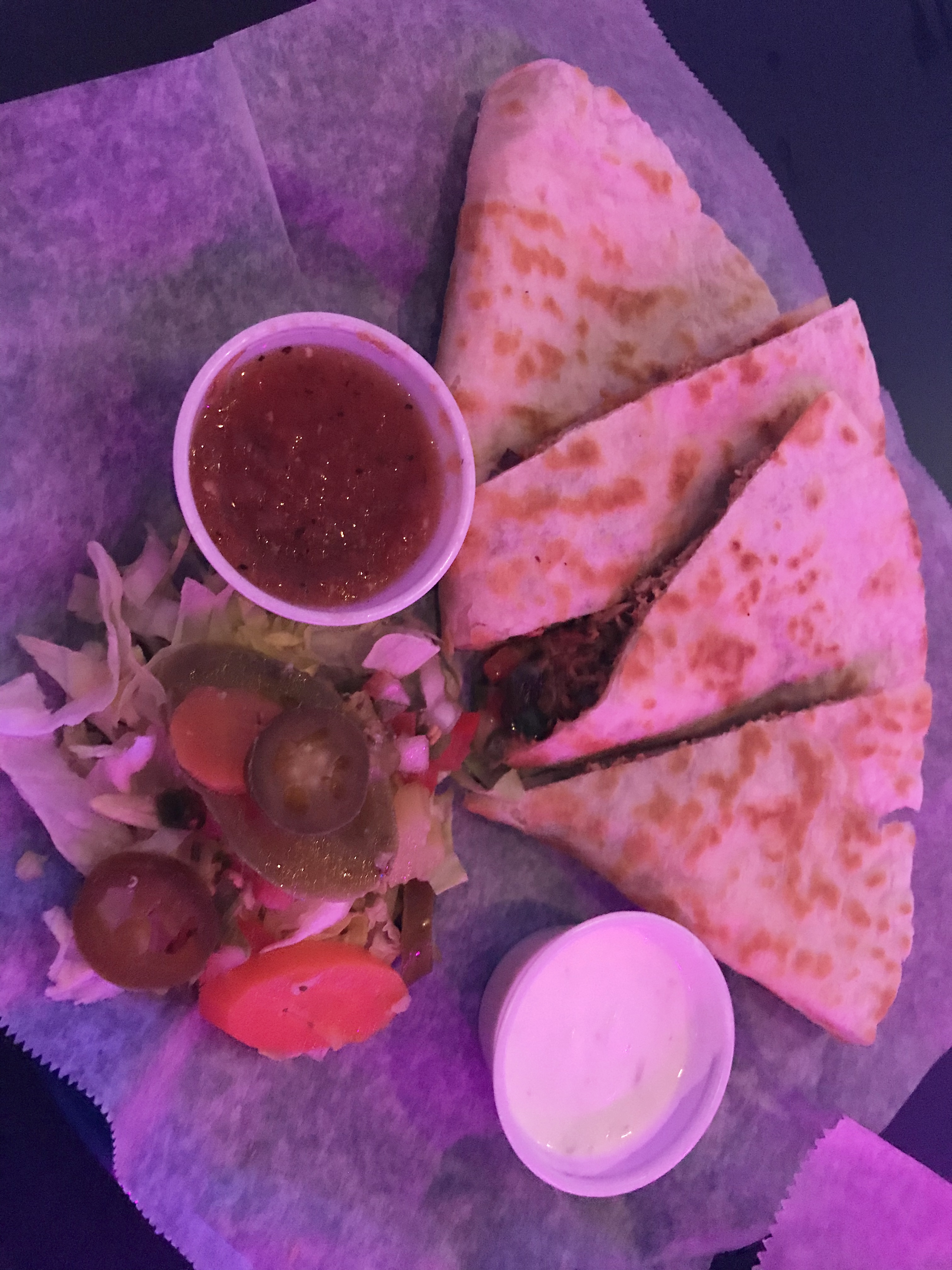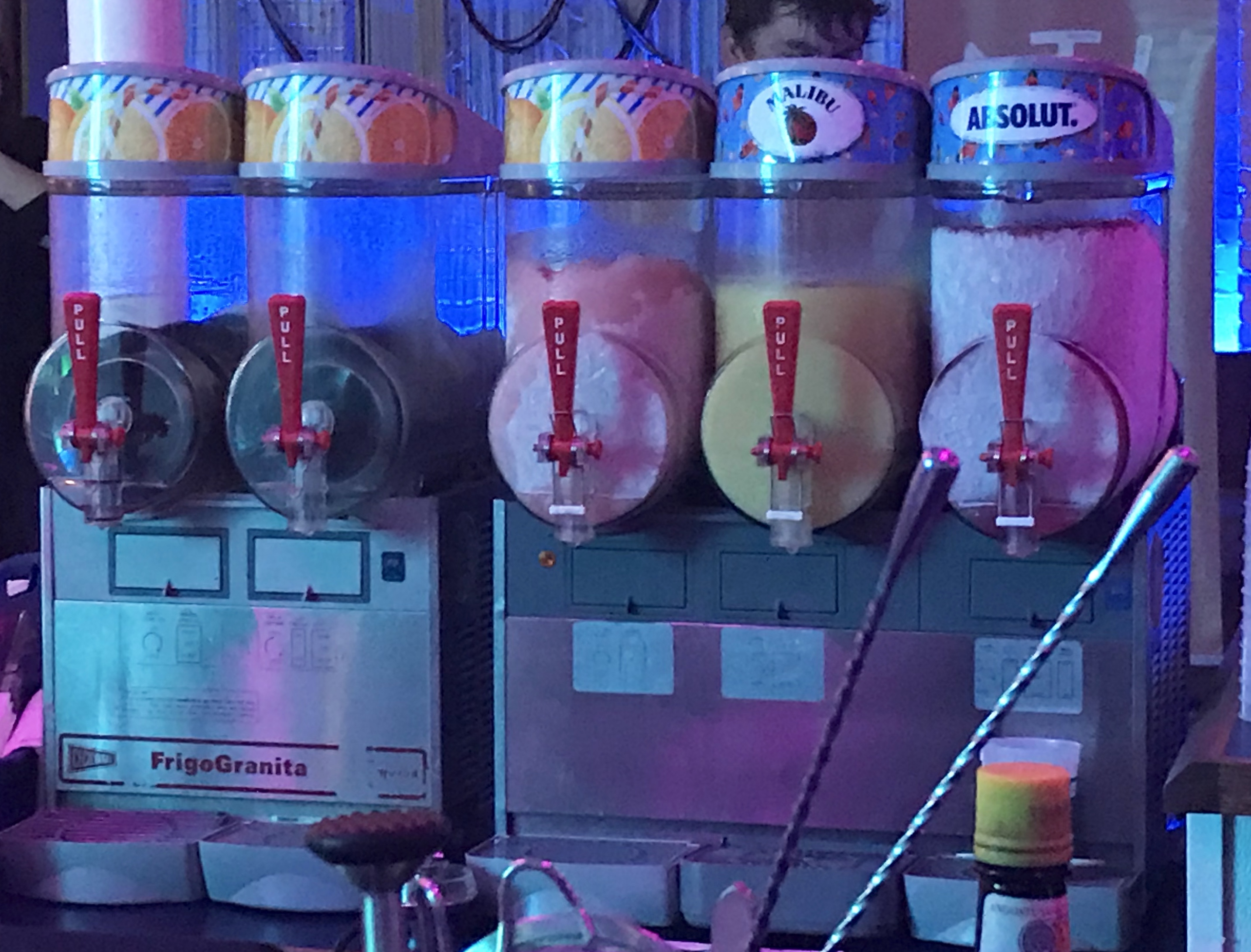 We were exhausted by this point so we called it a night. I had an early flight to catch! Overall I saw a lot of the city and made it to a ton of the major neighborhoods in the area.
If you're looking for more of the famous and touristy spots, you can check out these places:
World of Coca-Cola
Georgia Aquarium
CNN Atlanta
The Walking Dead Tours
Piedmont Park
Zoo Atlanta
Center for Civil and Human Rights
Fernbank Museum of Natural History
College Football Hall of Fame
Atlanta Botanical Gardens
While I would have loved a few more hours to squeeze in some more activities, I loved checking out these different neighborhoods, restaurants, and experiences. It was also the perfect time of year to visit; sunny and 75! I would say avoid the summer months like the plague… that Georgia humidity is nothing to mess around with!
If you've been to Atlanta, what neighborhoods, restaurants and attractions do you recommend?! Would love to hear suggestions for my next trip!