Peloton Bike vs. Peloton Bike +…is it worth it?
Looking to buy a Peloton but not sure which bike to get? Read on to hear my opinion on whether the Peloton bike or Peloton Bike + is worth the difference in money. Plus grab a discount code to save $100! 
I've owned my Peloton Bike since August 2019 and to say it's a game changer would be an understatement. It's life changing. I recently completed my 1100th ride and can honestly say it's one of the best things I've ever done for my health, mentally and physically. I've shared all of my thoughts on it before (read more here) but recently, we upgraded to the Peloton Bike + and I've had a lot of questions on the differences and if it's worth it to spend the extra money on it. So today we're breaking it down; Peloton Bike vs. Peloton Bike +…is it worth it?
First, let's talk about the differences between the two, the "upgrades" if you will. And then I'll share my thoughts on each of these features!
If you want the technical breakdown, here's the comparison chart from the Peloton website. But then let me tell you which features I think are the most important haha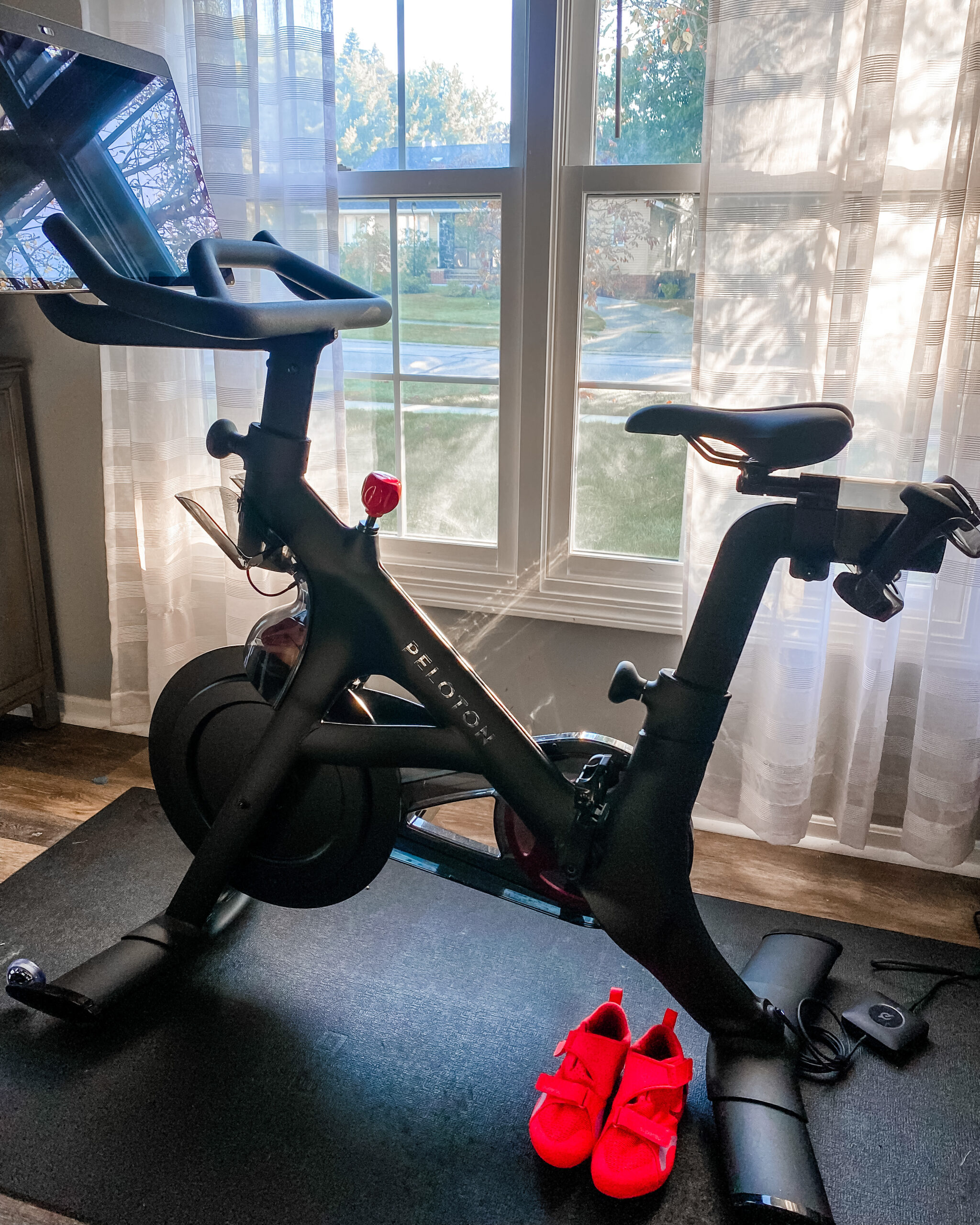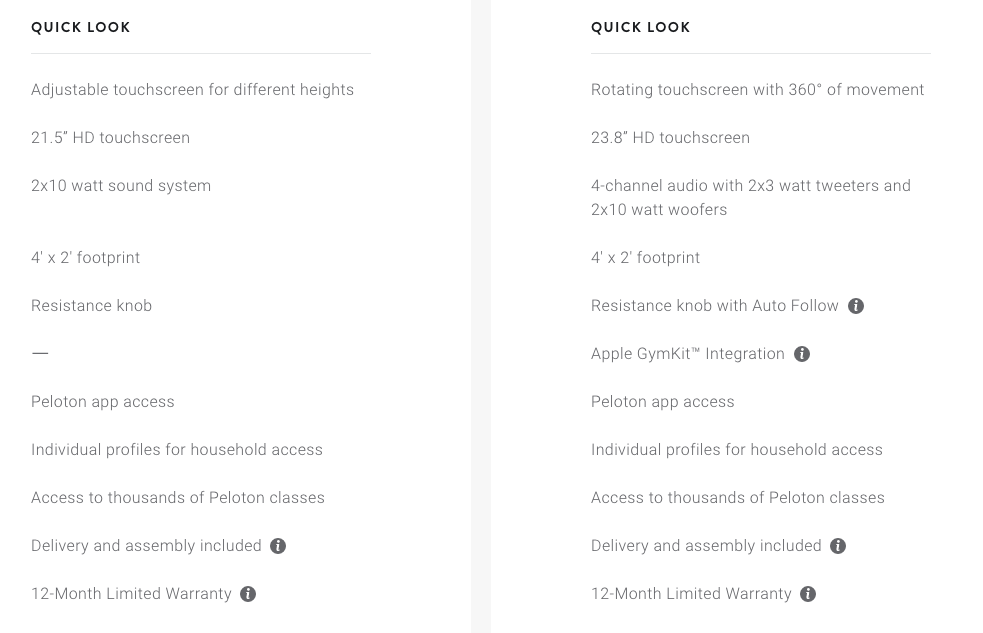 Auto-resistance: Using smart technology, the bike automatically adds or removes resistance to your ride based on what the instructor calls out. You can either turn this on or off at any point of the ride and you can still turn the knob to add more or less if you'd like. To be honest, this is my favorite difference between the original bike. Does it make or break my experience on it? No, however, it is pretty amazing. Not only does it adjust your resistance for you, but it learns where you tend to fall in the range. So let's say the instructor says to add resistance between 20-40 and you lean towards the heavier side at 38, the next time the instructor asks for that during the ride, it will automatically but you back at that end of the range. It's also extremely helpful when you're doing a ride like Tabata or HIIT where they have you do short sprints every couple of seconds and it adds it and takes it off for you!
Apple Watch pairing: I'm an avid Apple Watch user and prior to getting the Bike +, I would just start the workout on my phone. I also used a heart rate monitor that paired with the bike and it worked just fine. Pairing your Apple Watch with the Bike + pretty much does both of those things for you so you don't have to wear an additional heart rate monitor or remember to start the activity on your watch. You just tap your wrist at the top of the bike when you start the ride and it will sync on the screen.
Swivel Screen: The original bike does not allow for any type of screen movement, other than tilting it up or down at an angle. The Bike + allows you to turn the monitor towards the floor to do the other workouts (strength, yoga, bike bootcamp, etc). This was the biggest selling point for my husband because he hated having to leave the room, set up the workout on the TV, etc. So yes, you can stream your other workouts to your TV but the convenience of having the screen rotate to seamlessly continue your workout was a huge selling point for him.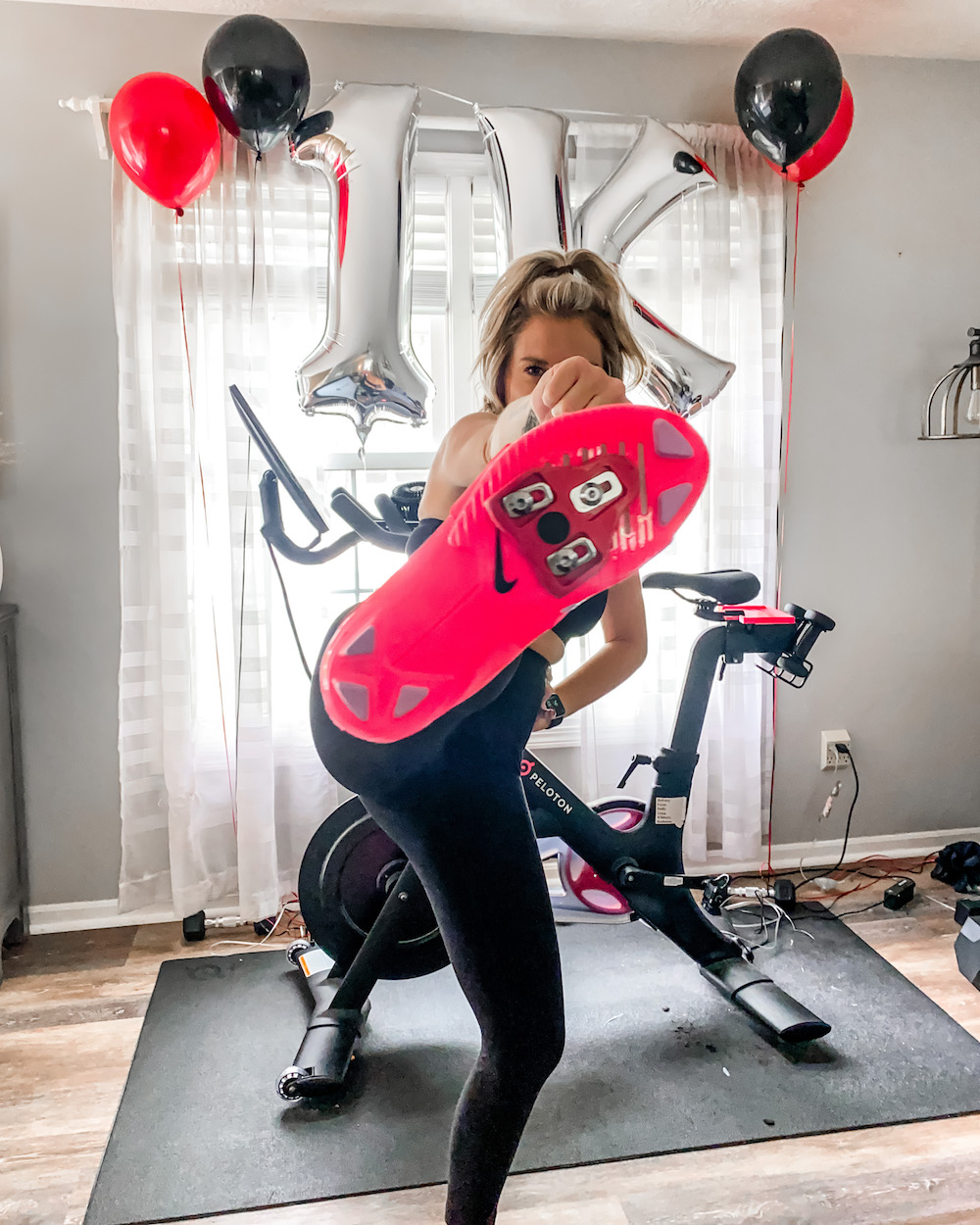 The difference in price is $1,000. You can now get the Peloton Bike starting at $1495 and the Bike + starting at $2495. So is it worth it for the $1000 difference? In my opinion, it's absolutely worth it for us. For me, the auto resistance is an absolute game changer and I honestly didn't think it would be that big of a deal. But like I said, when you're in the thick of a class and they're having you add and remove every 30 seconds, it's a lot to keep adding and taking it off. So the fact that it changes for me and I can focus more on my breathing, form, and actually doing what the instructor says is huge for me. I think of it the same way I think of upgrading my phone when the newest model becomes available. New technology is always cool!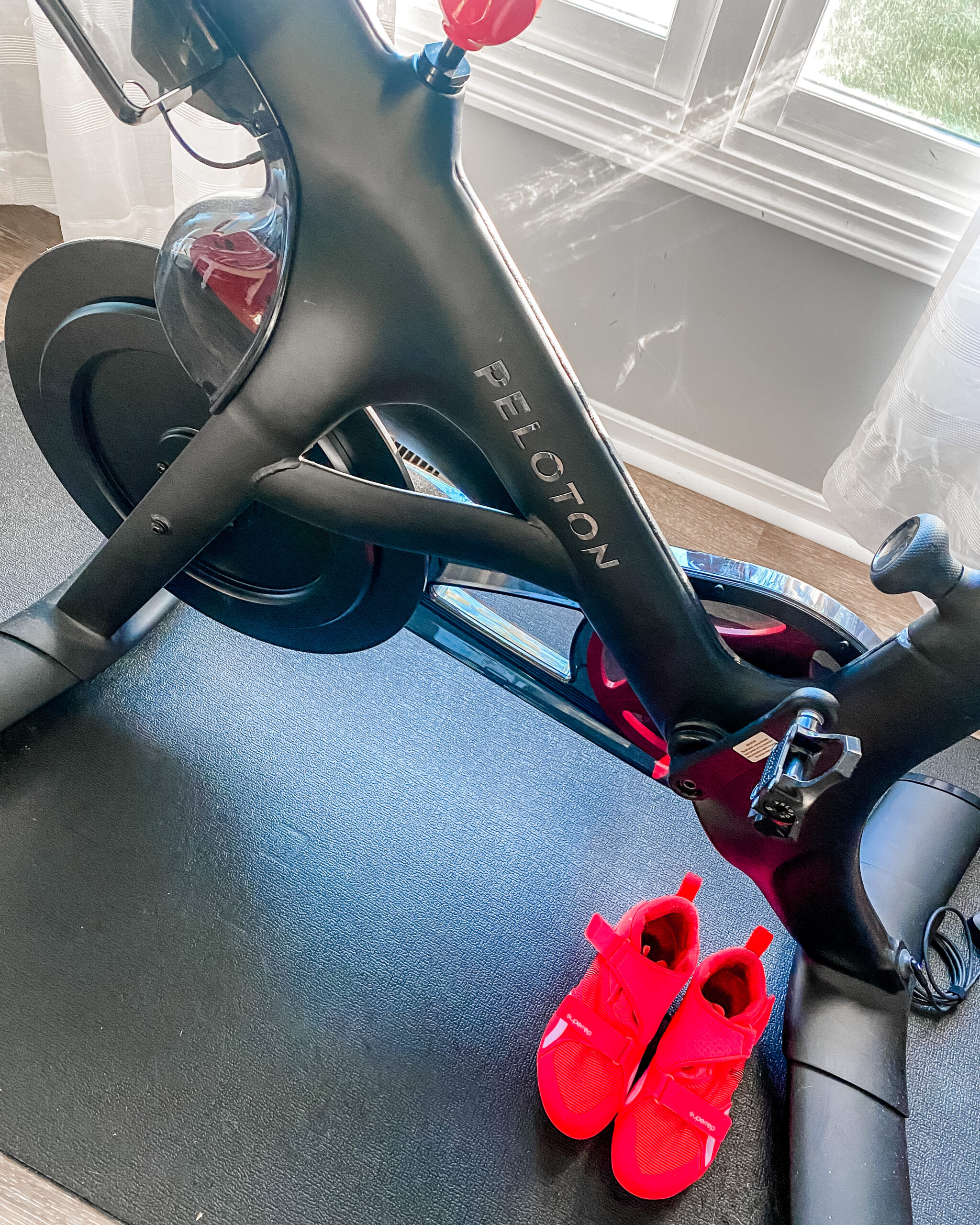 Peloton also offers financing through Affirm with 0% APR so you really having nothing to lose by financing it. Totally a personal preference but wanted to share that tidbit to let you know that if it's the price tag that's scaring you, you have options!
Whether you choose the Peloton Bike or Peloton Bike +, you won't be disappointed. You can also use my discount code 7SVMQ5 for $100 off your purchase when you purchase one of the bikes with a package or add the shoes on separately. Which then makes the only $25! Have questions? Leave them below! See you on the leaderboard! Add me: #thesamanthashow
Check out my other Peloton related blog posts below! 
Best accessories for the Peloton Bike