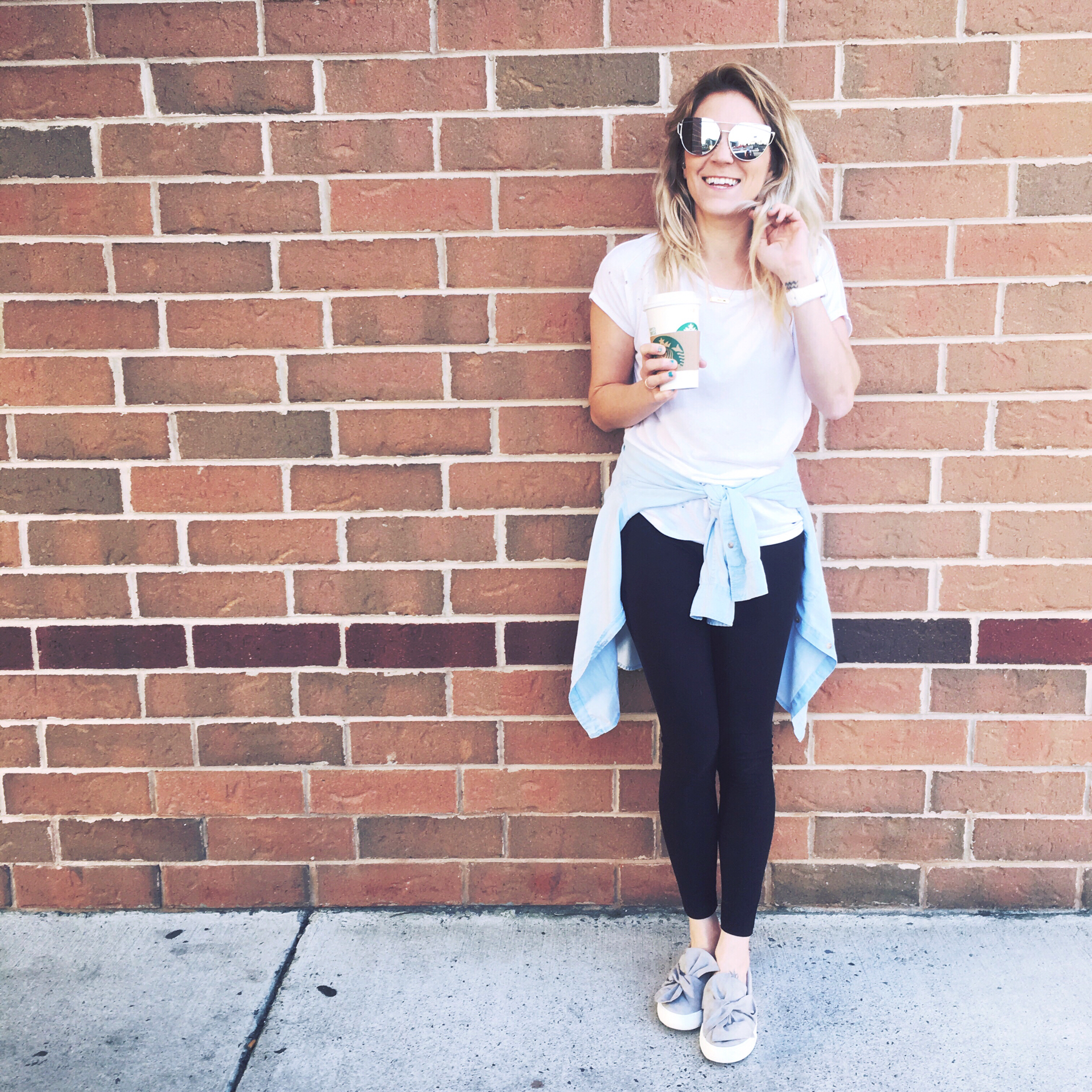 Oh hey Monday… you already? This weekend flew by as usual. And as most holidays tend to do. I wish that time would just slow down a little. We're already making plans into the fall because we are so busy this year. And we still have no idea what's going to happen with Z or where we'll be living but that's a story for another day…
This weekend was jam packed and I'll need a few days to catch up on sleep. I swear, it's always non-stop anytime we come to visit. So many people, so little time! We left super early Friday morning to avoid traffic and the drive was super uneventful (which is a good thing). Except for the fact that we had to stop twice simply because I have a bladder the size of a peanut and should not be allowed to drink anything. But duh, a girl needs her coffee.
I had a dress fitting for my brother's wedding and then grabbed lunch with my mom and future sister-in-law. We don't get to spend time together often so it was nice to get out and do something just us girls! We rushed back and then Z and I headed downtown for the Indians game. We met my brother and his friend and then met some more friends after the game. Cleveland has made huge strides since I moved away and I always love to get out down there when I'm home!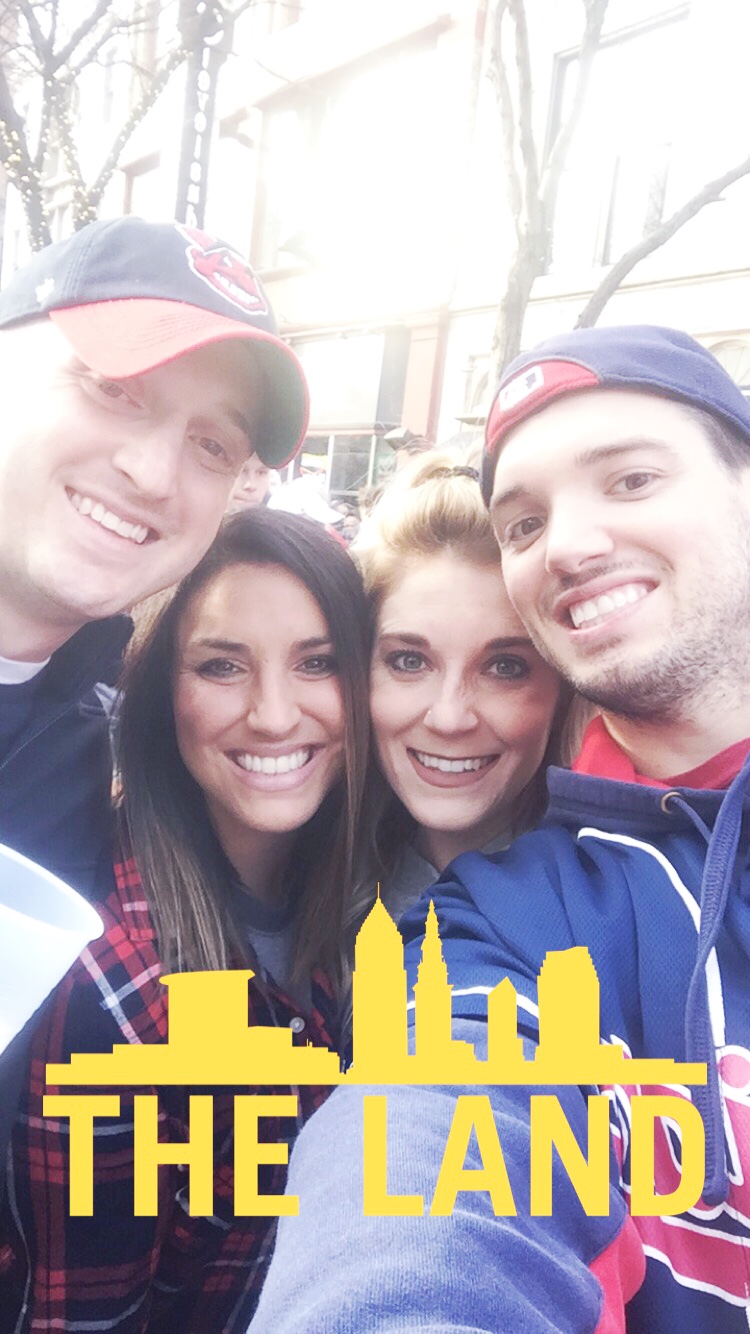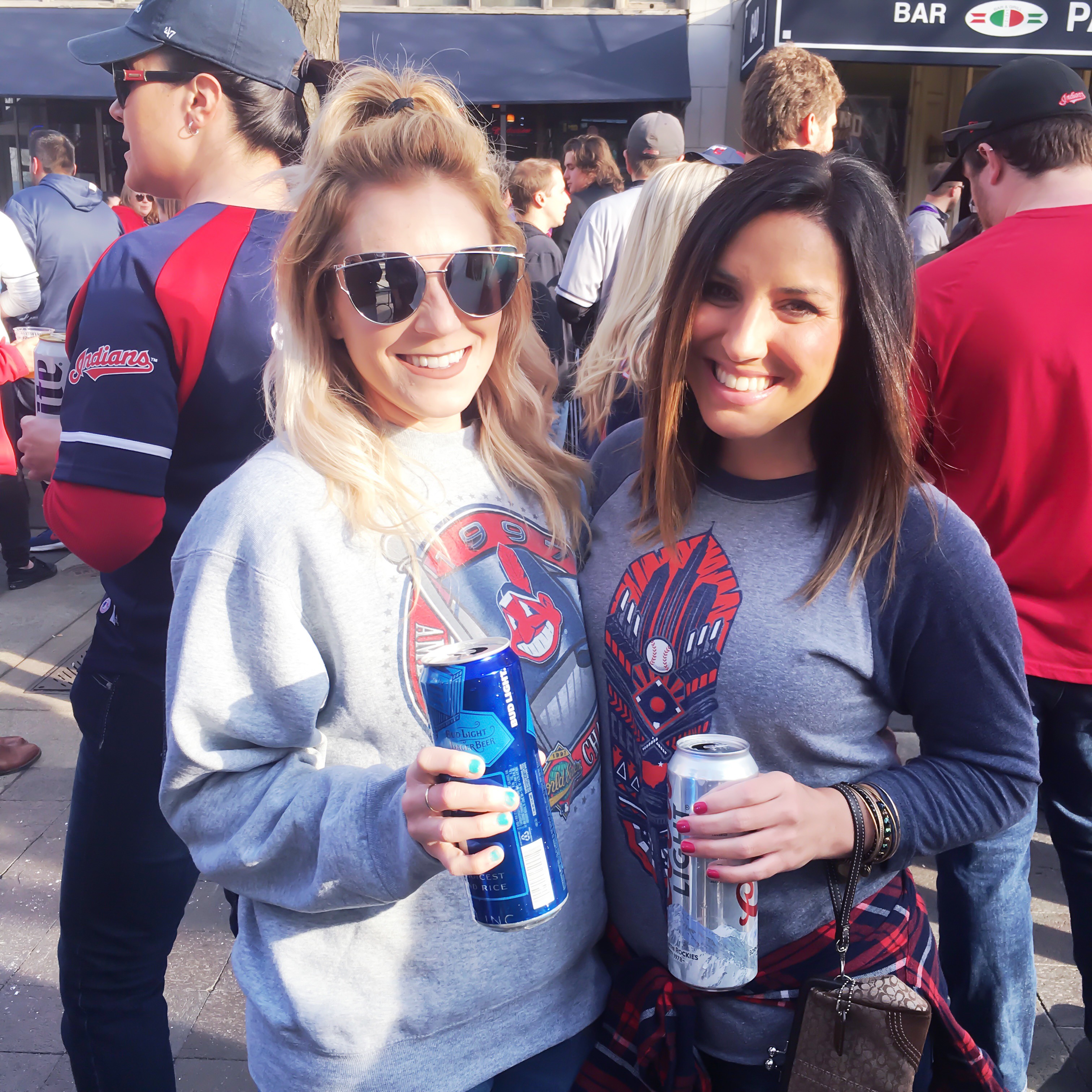 '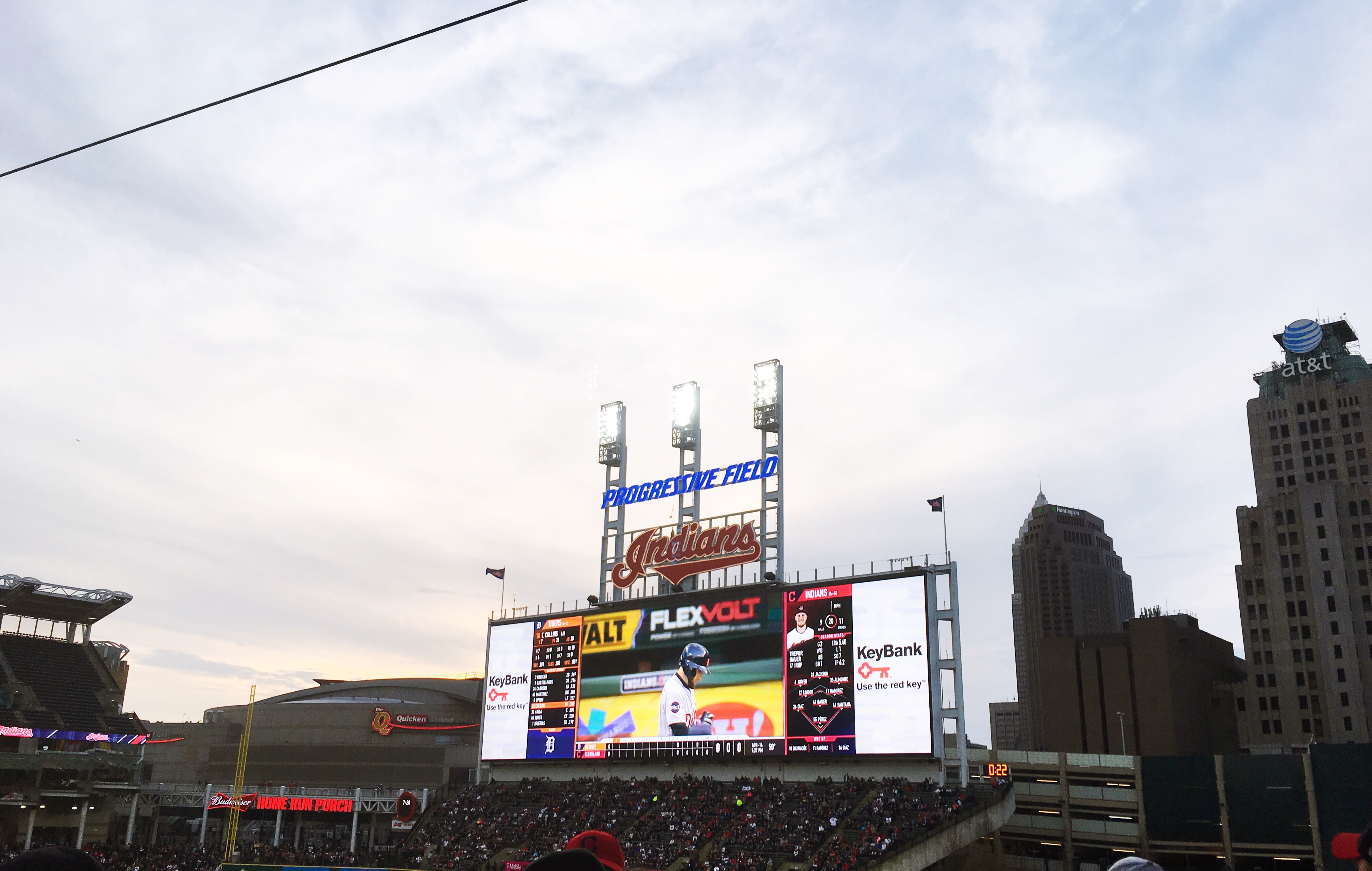 I went to "Boot Camp" with my mom and SIL Saturday morning and then took the kids to the local Easter egg hunt. I could probably write an entire post about the behavior and chaos but I'll just have you read this instead. It's pretty much dead on and exactly what I would write. Not so sure we will be going to that one again next year…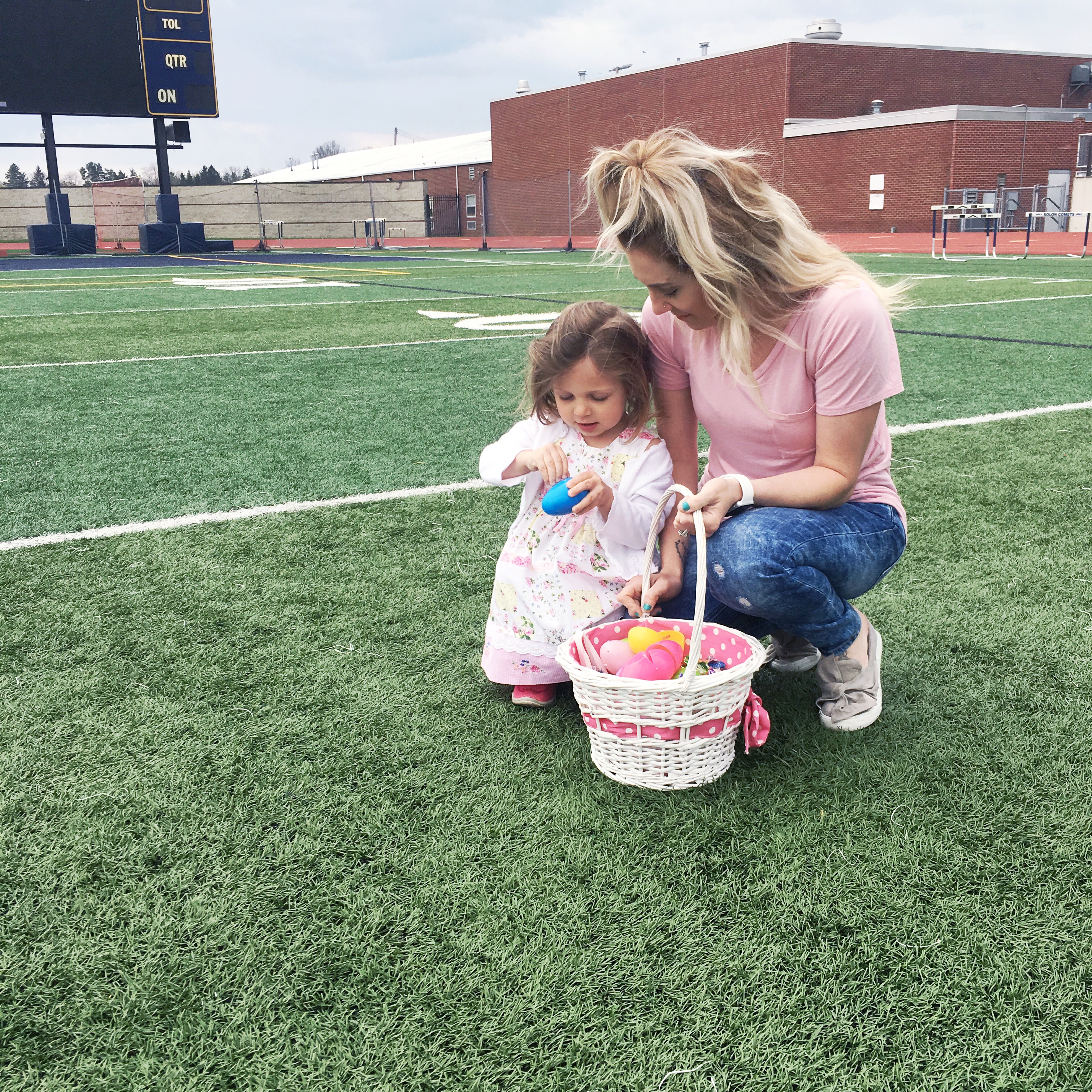 We spent the rest of the afternoon with family; cousin time, fishing, boat rides, bike rides, and more. My little man learned how to ride his bike without training wheels and I can't even believe he's that big. Why won't they stop growing?!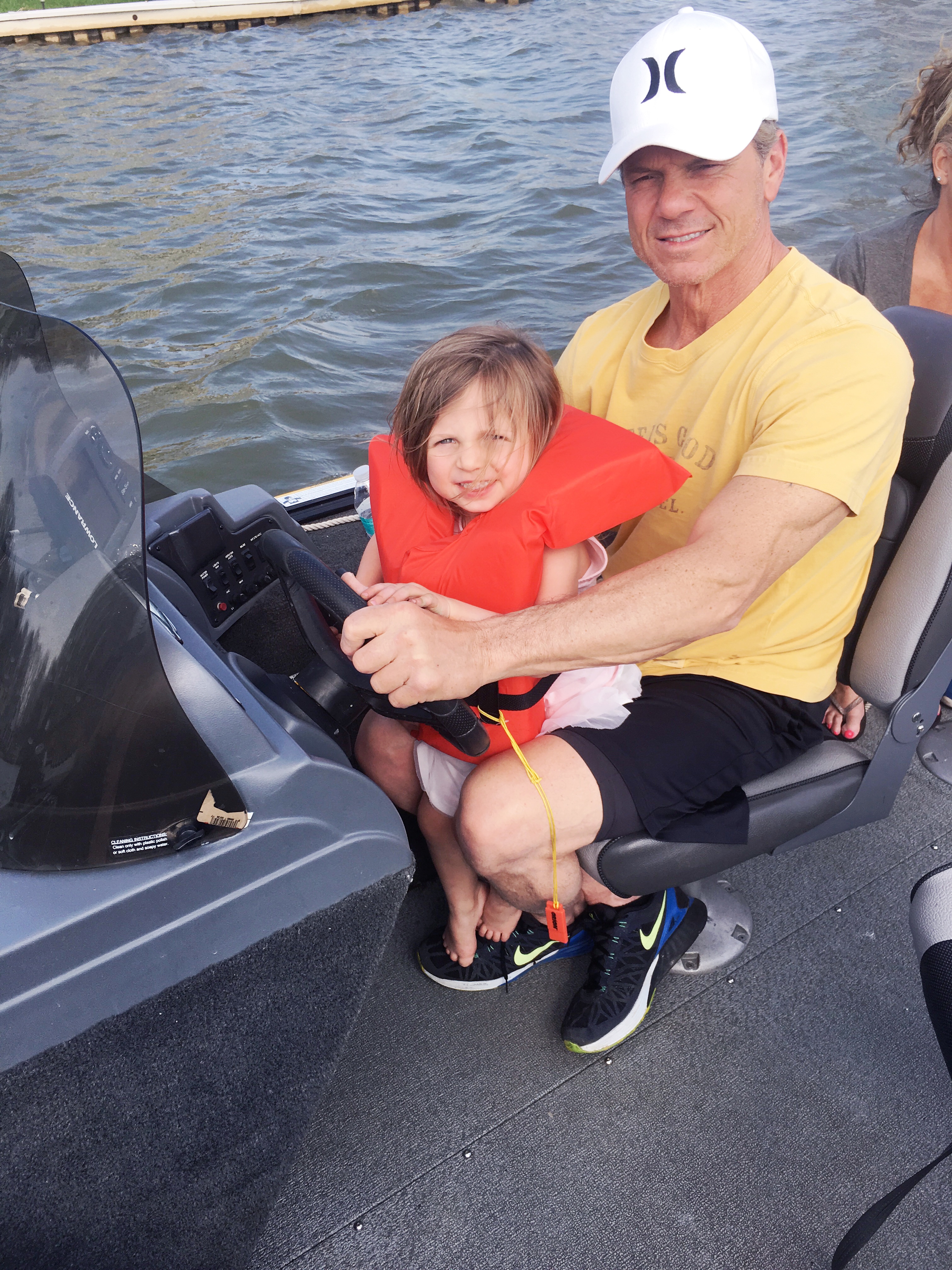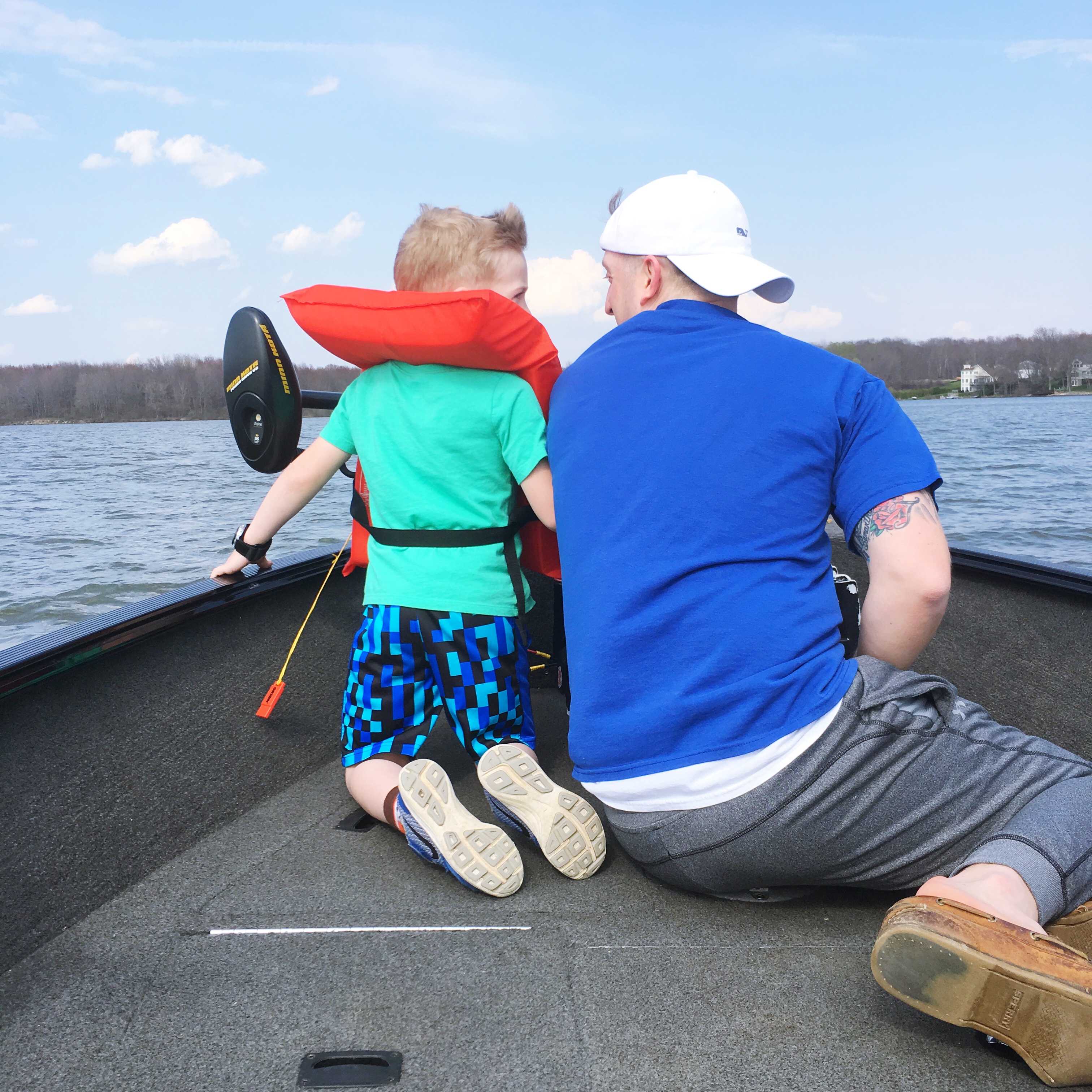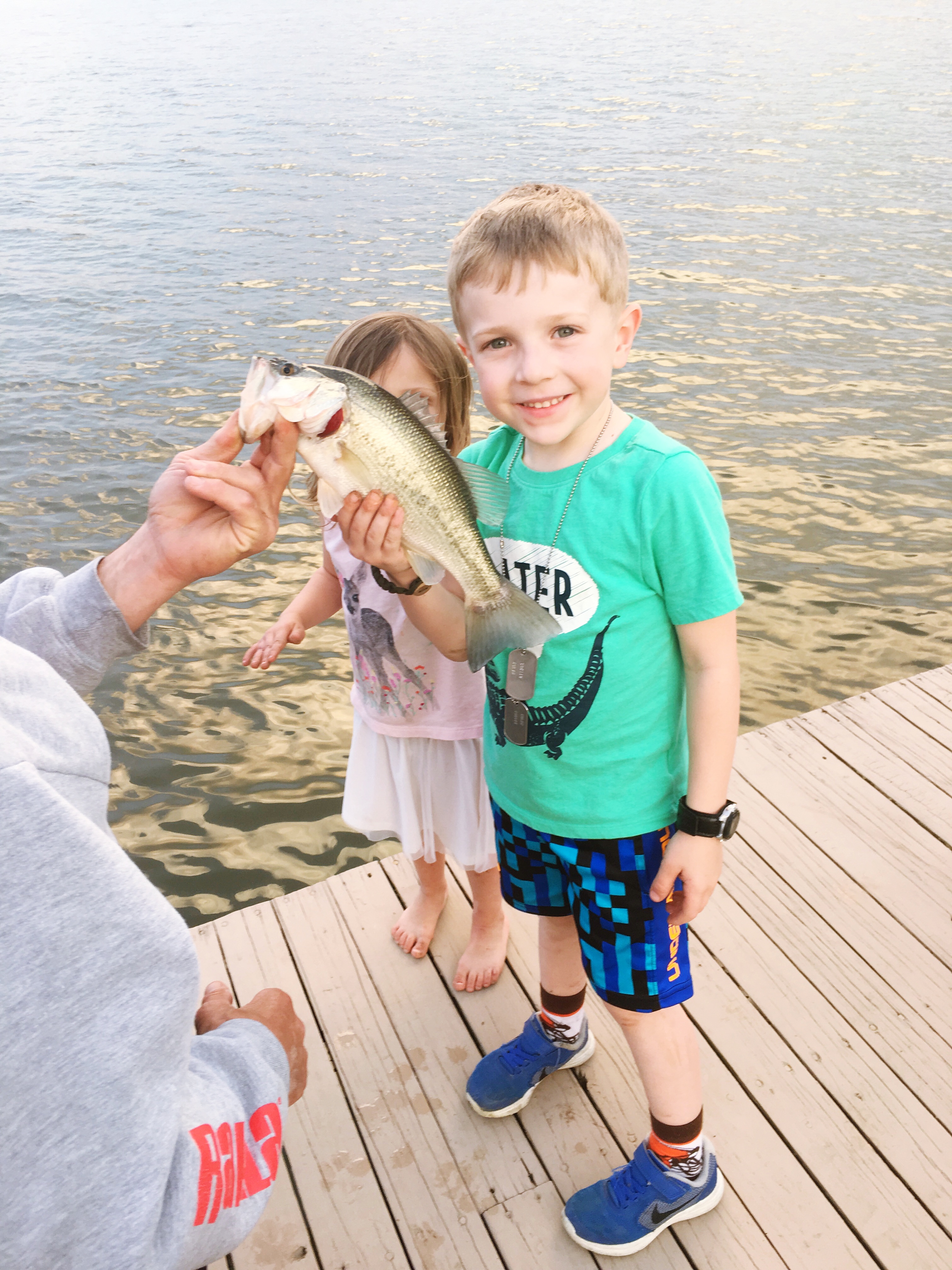 Sunday was Easter morning and the kids were SO excited to see the Easter Bunny had come to visit. They found their eggs and baskets, we made pancakes and took the dogs and kids for a walk around the block.  Oh and of course had to run to Starbucks in between all that.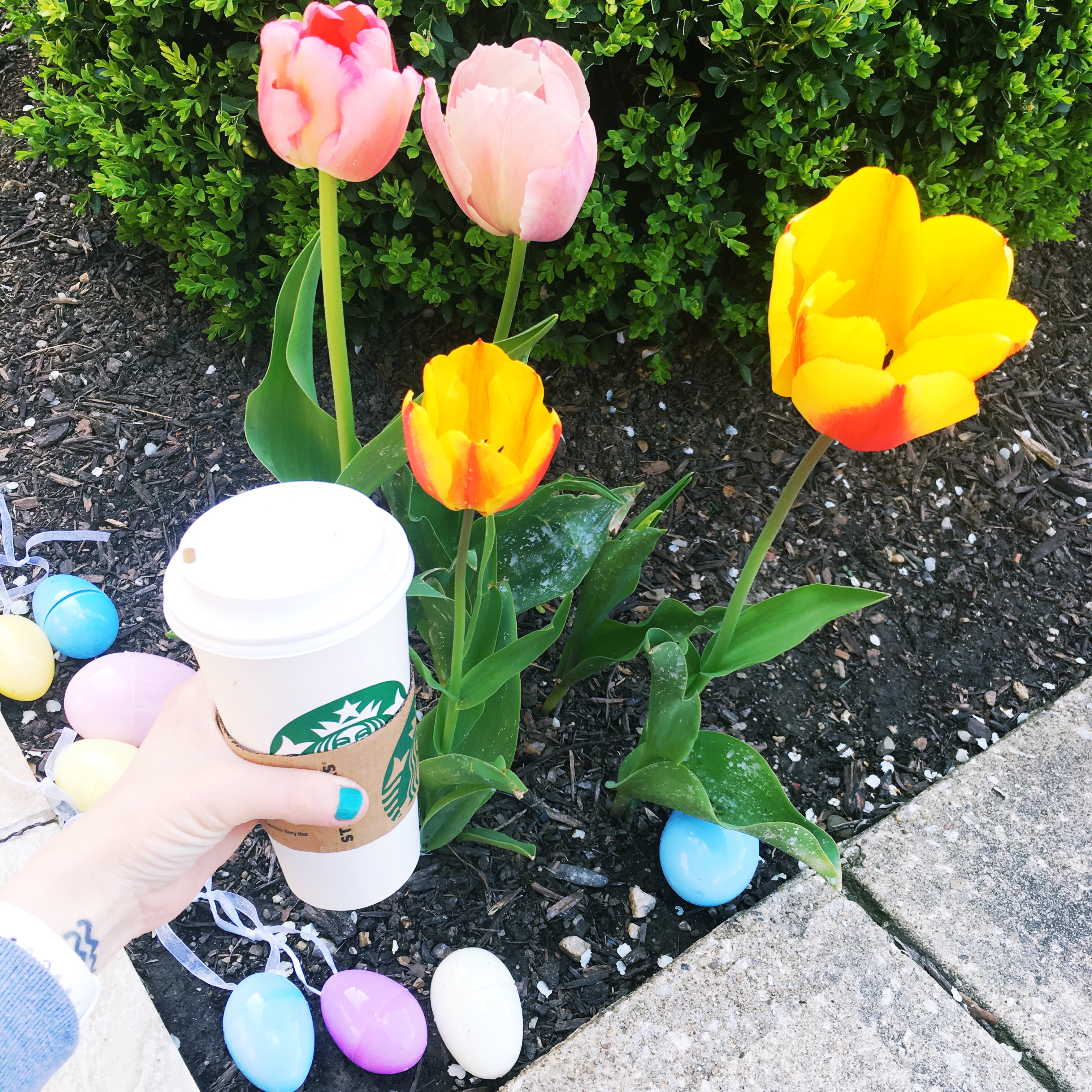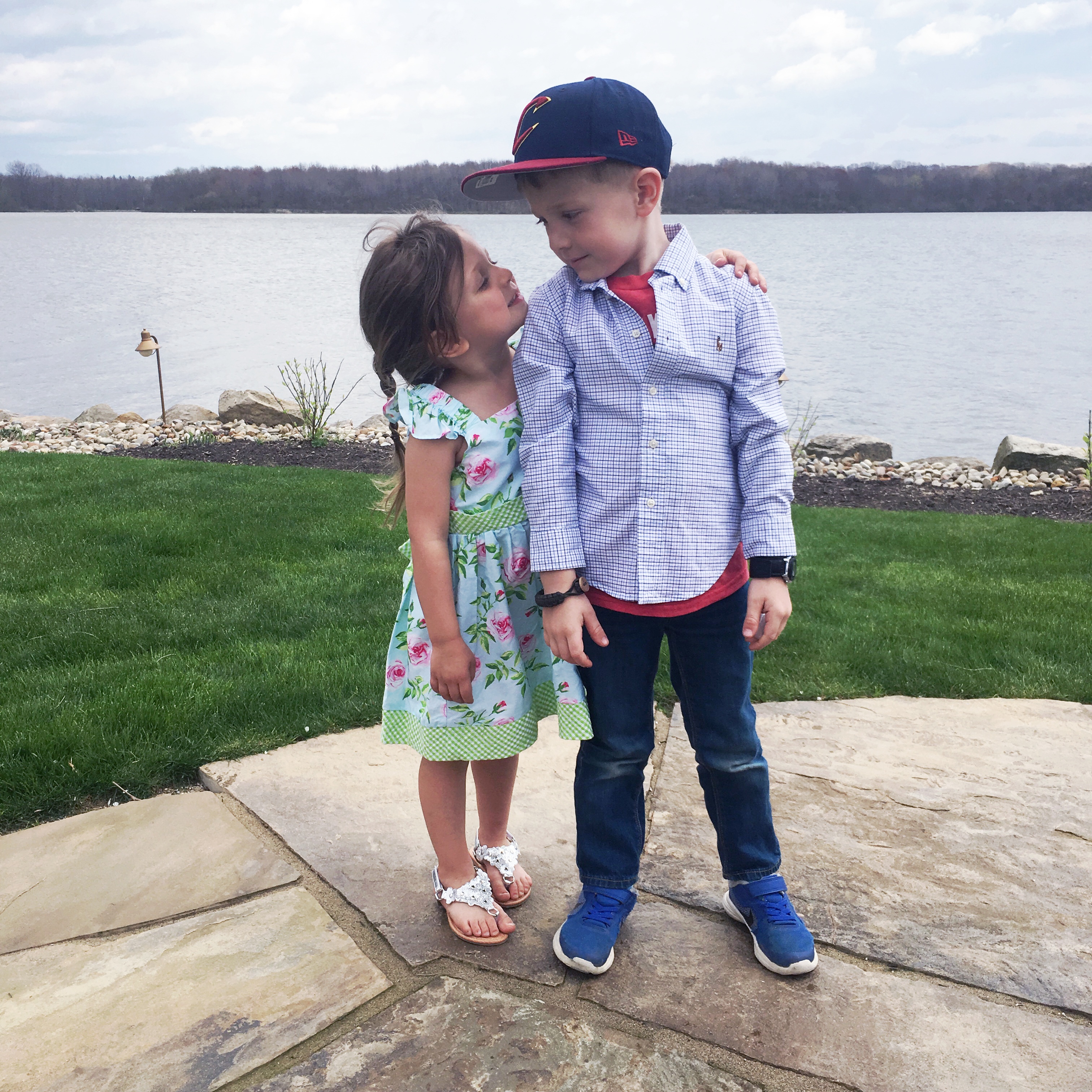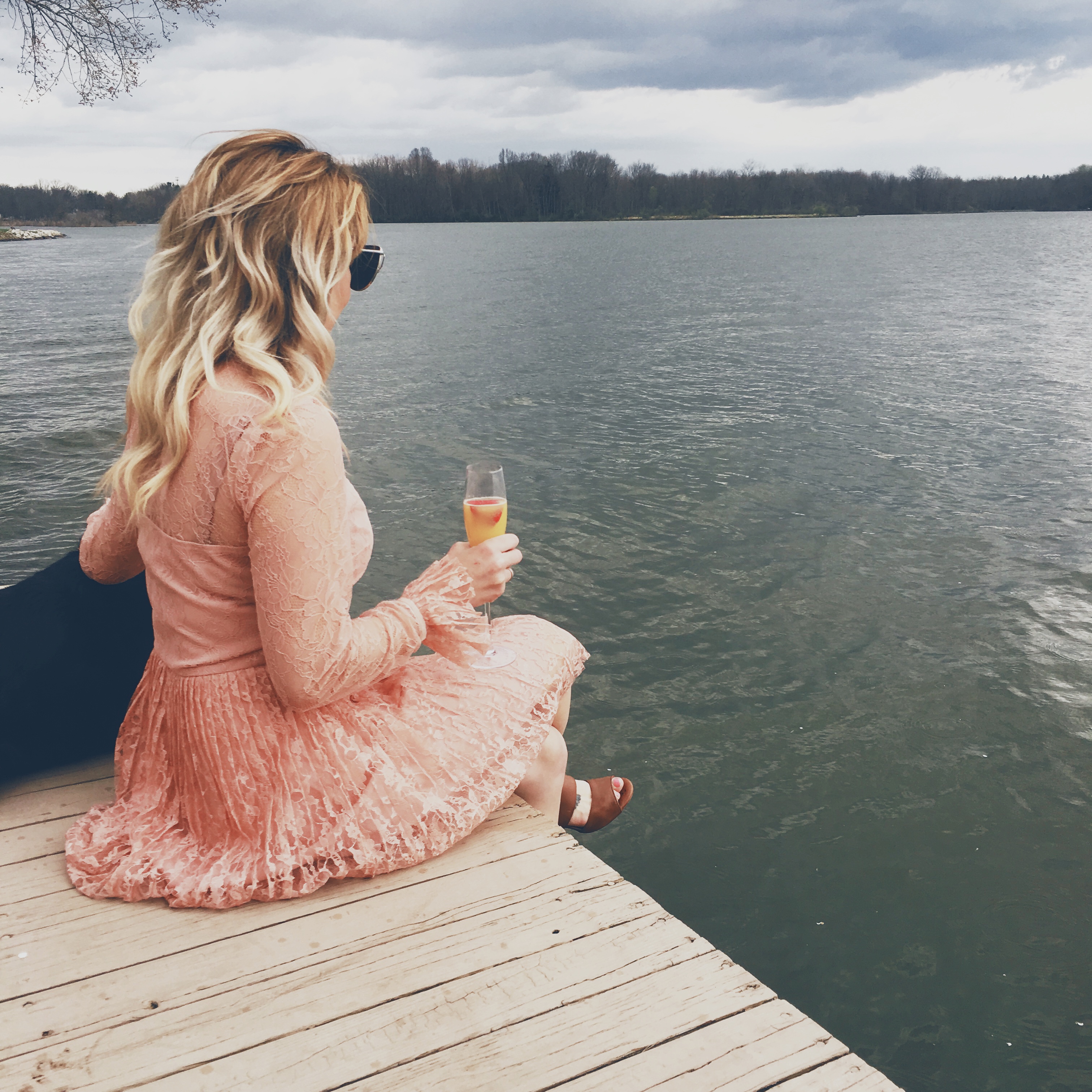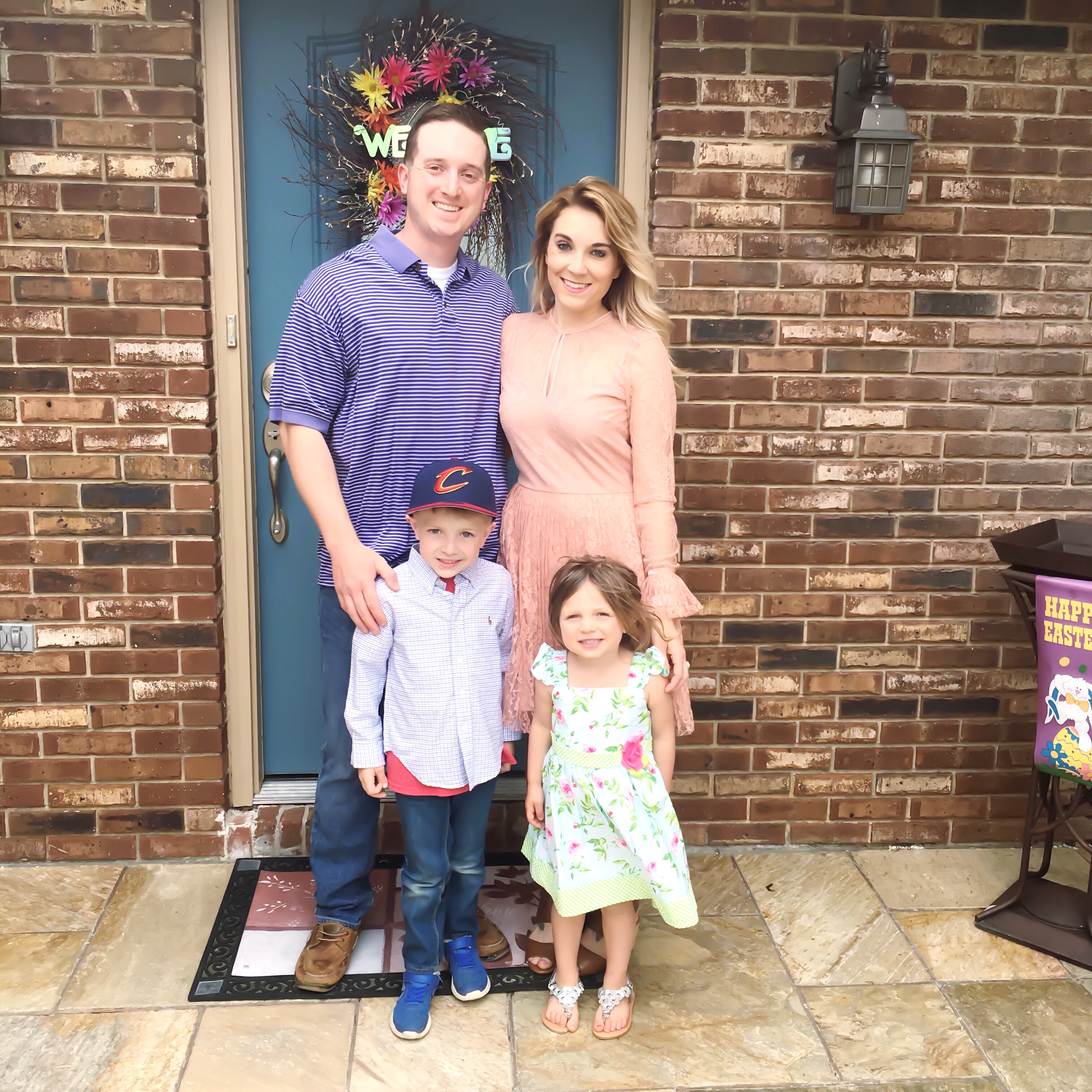 My family came over for dinner and we had Mimosas, walked to the beach to let the kids (and fur babies) run around, played "What do you Meme?" (Great game haha), watched some home videos and then ended the night with some fishing. Such a good weekend 🙂
We have so many events this summer that we will literally be back once a month every month until October. Thank God we're only 5.5 hours away now instead of 12. Makes it so much more enjoyable to make a weekend trip 🙂
Hope y'all had a fabulous weekend! I keep telling myself that this week is the week I get my life together… we'll see how well that goes… XO!