Sweet summertime + jewelry picks from Nikki Blake's
This post is sponsored by Nikki Blake's however all opinions expressed are my own.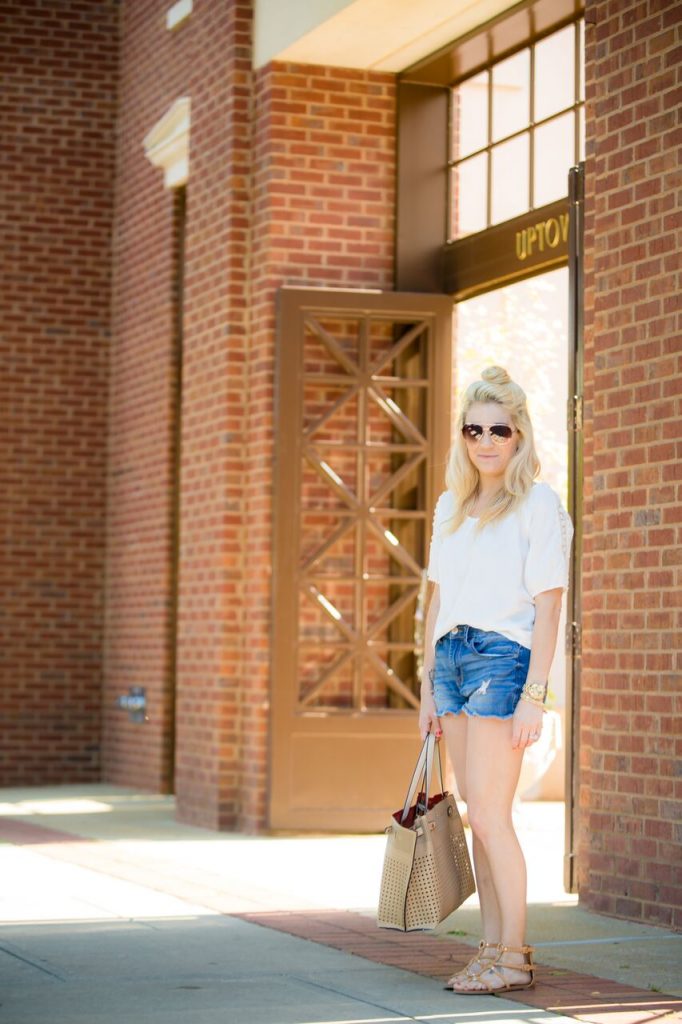 A girl can never have too much jewelry. I like to add a few new pieces each season because as the seasons change, my style changes too. Some pieces are more classic and some things are trendy. Like chokers… how long will those be trendy? I'm not sure. But I recently received some classic pieces from Nikki Blake's that can be worn with so many different outfits and different seasons.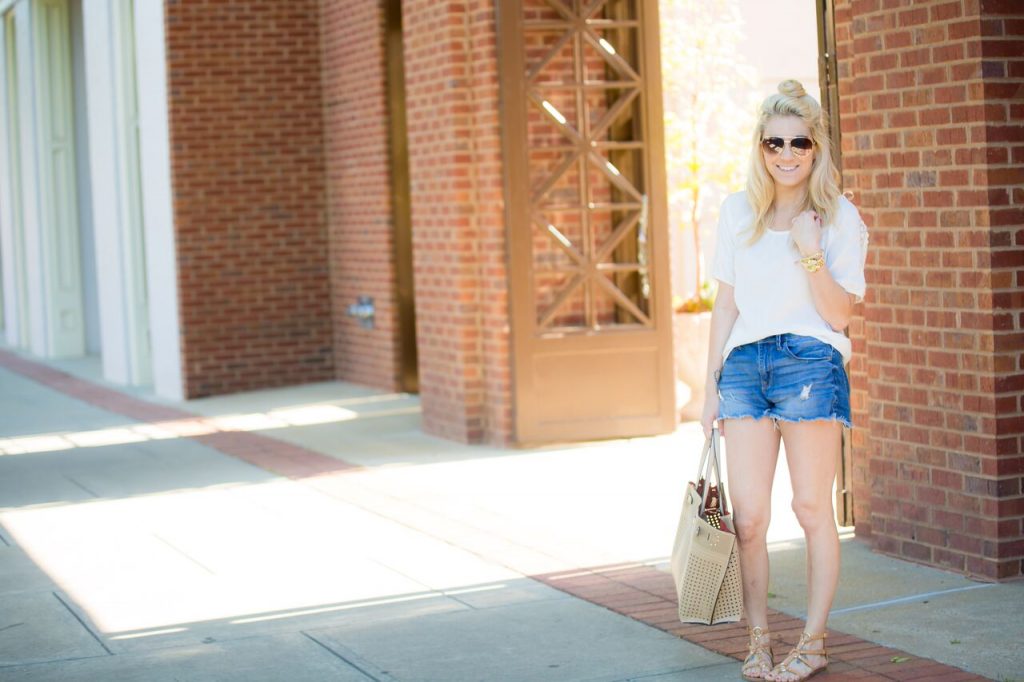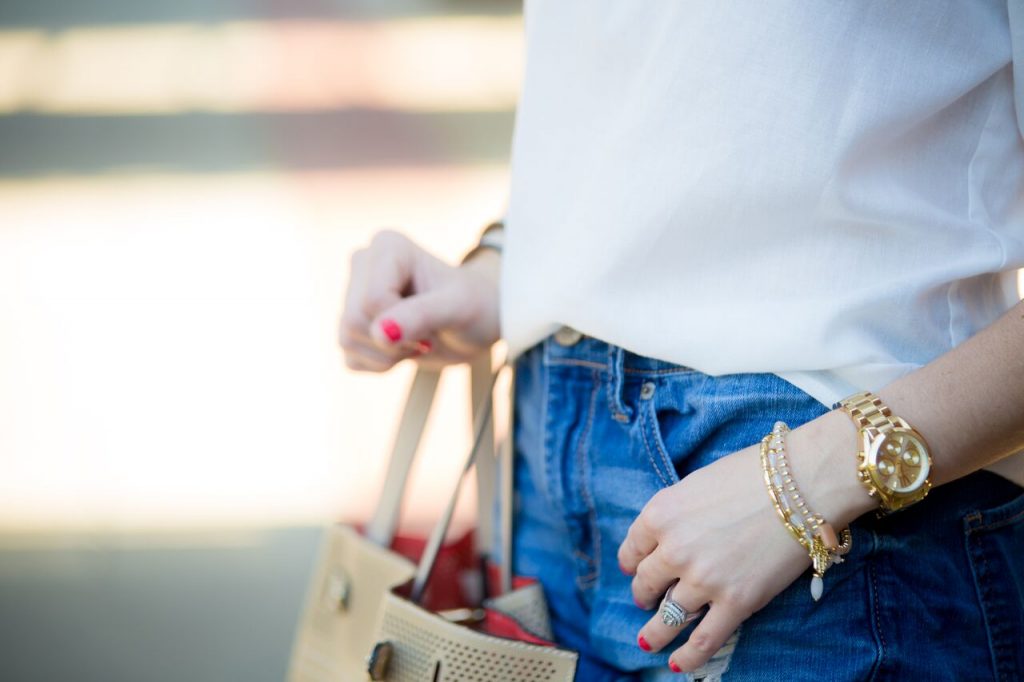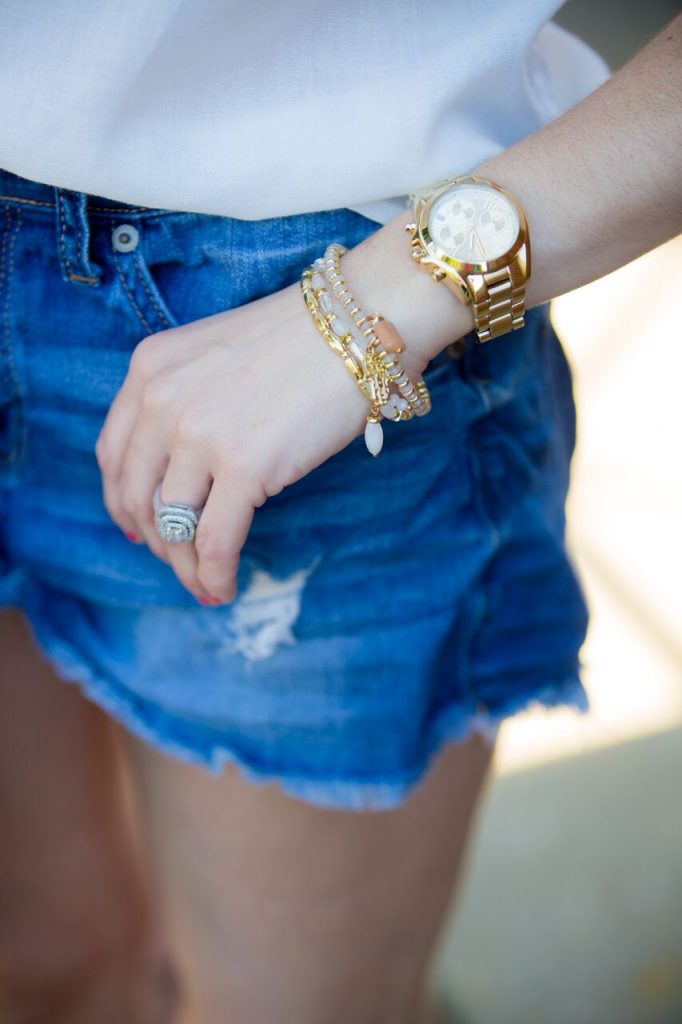 This set of 3 bracelets is perfect for any outfit; with neutral and white stones, it can go with anything. I also love the little charms on each bracelet. I love that they mesh well together but they're also different in their own way.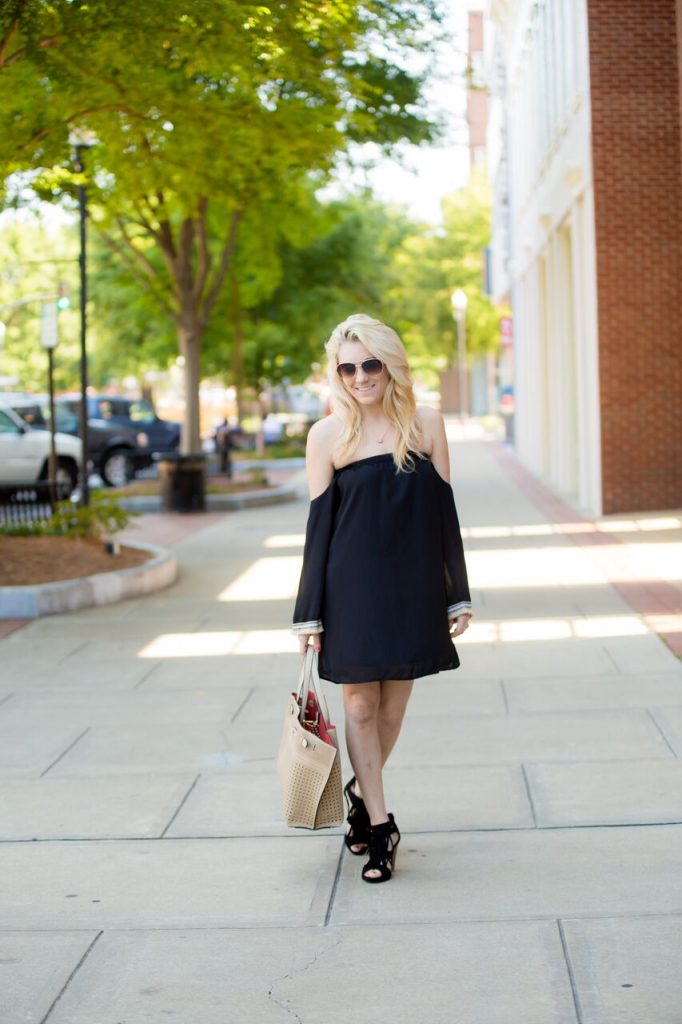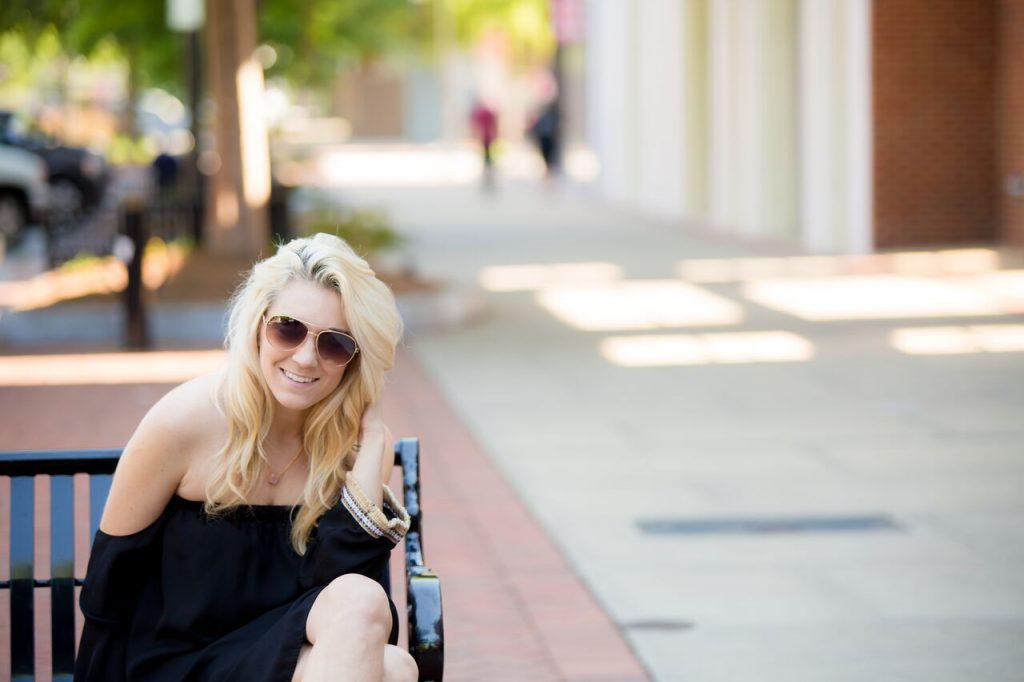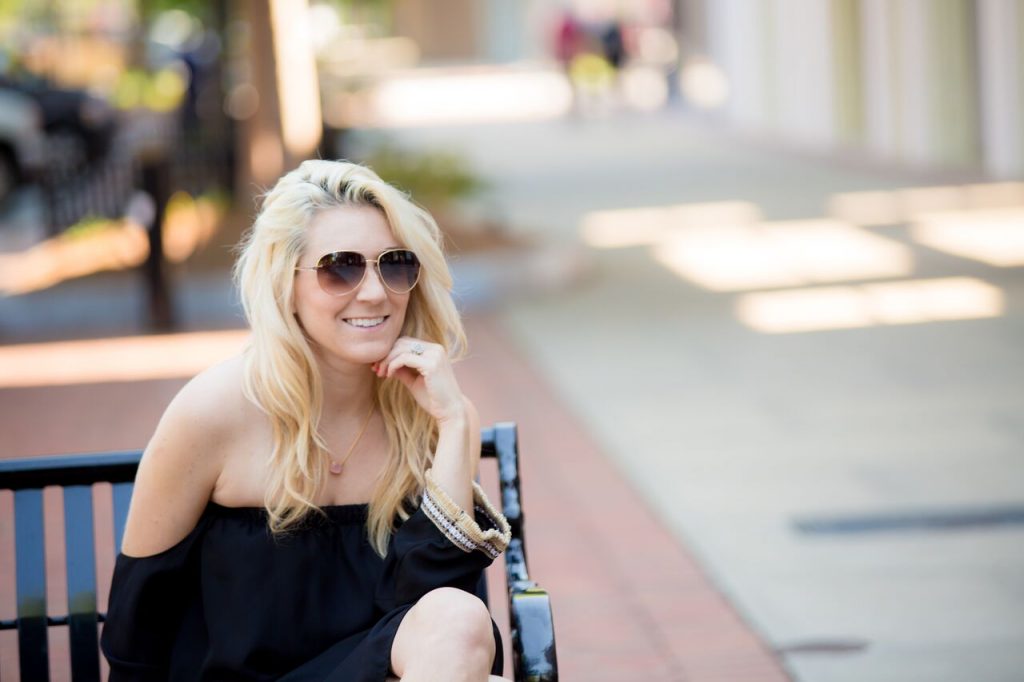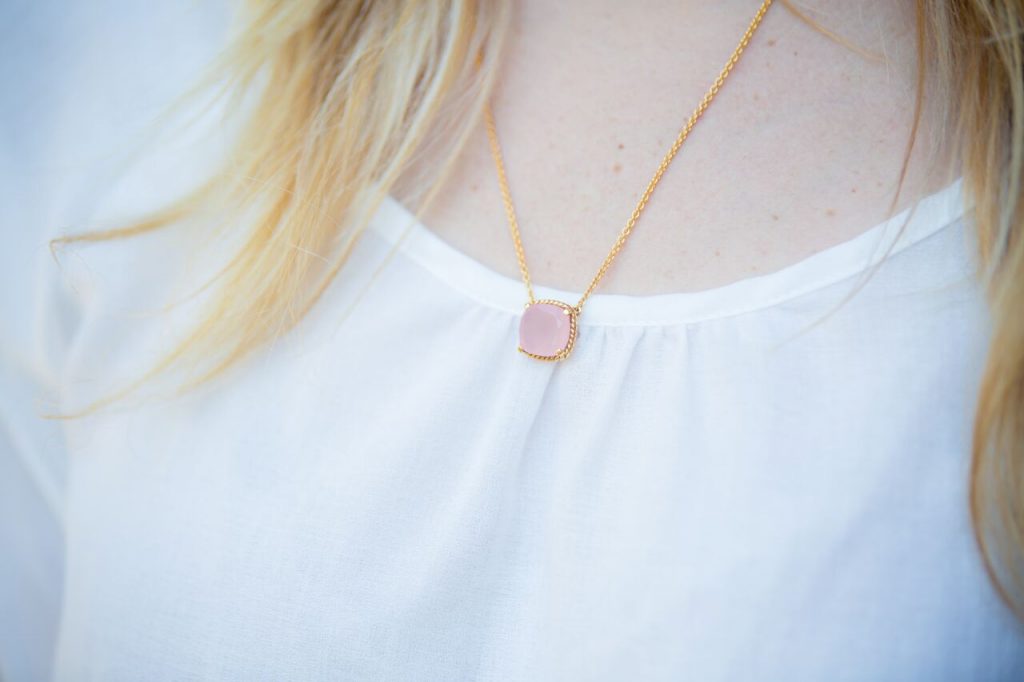 I knew I needed this necklace the minute I saw it. The large single stone is something different than all of the necklaces I have and is so classy and elegant. I wore it with a simple white tee in one of these outfits and then with an off the shoulder dress in the other. So it's perfect for everyday wear or special occasion.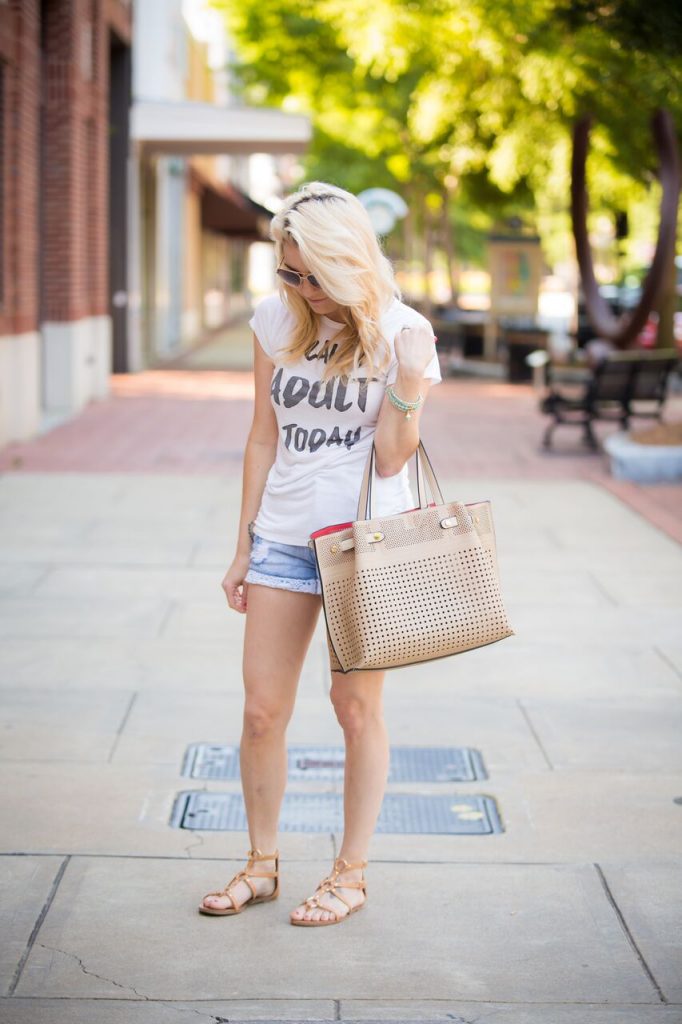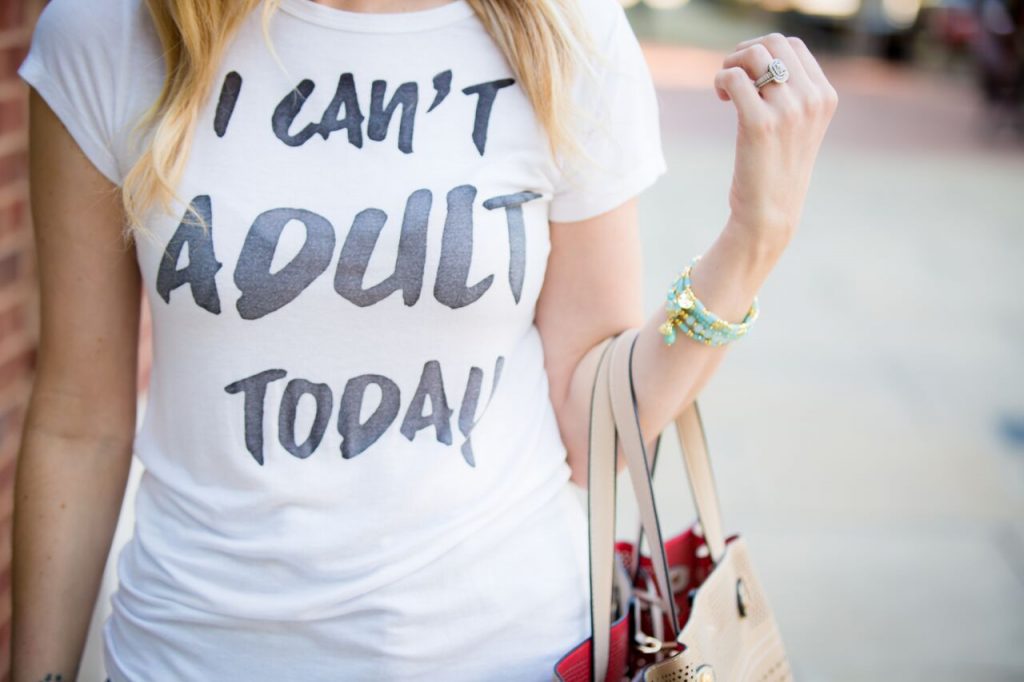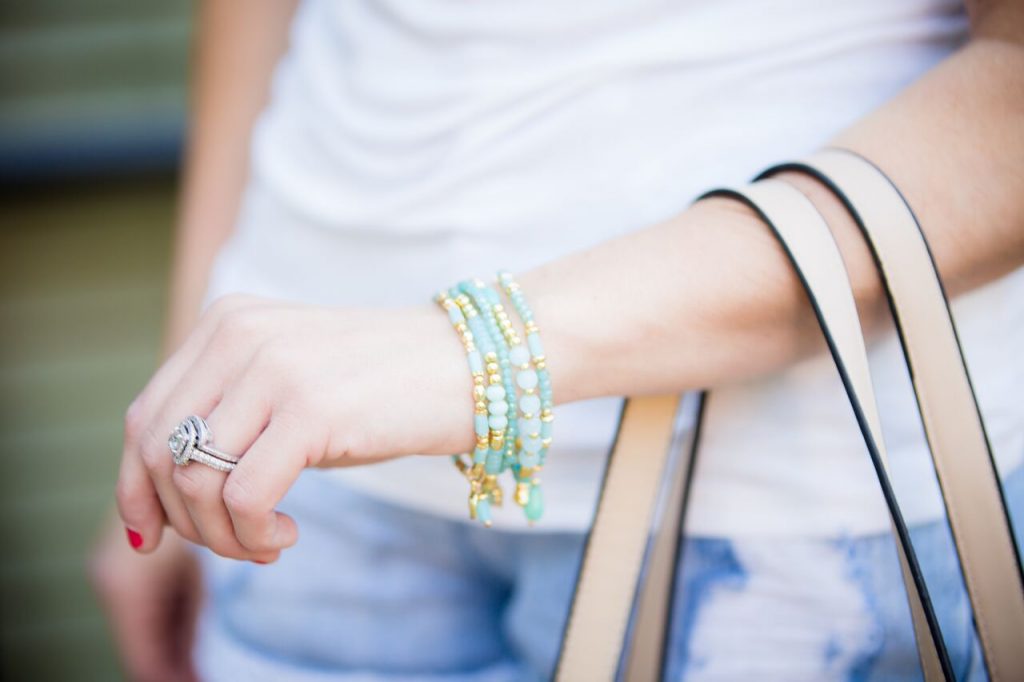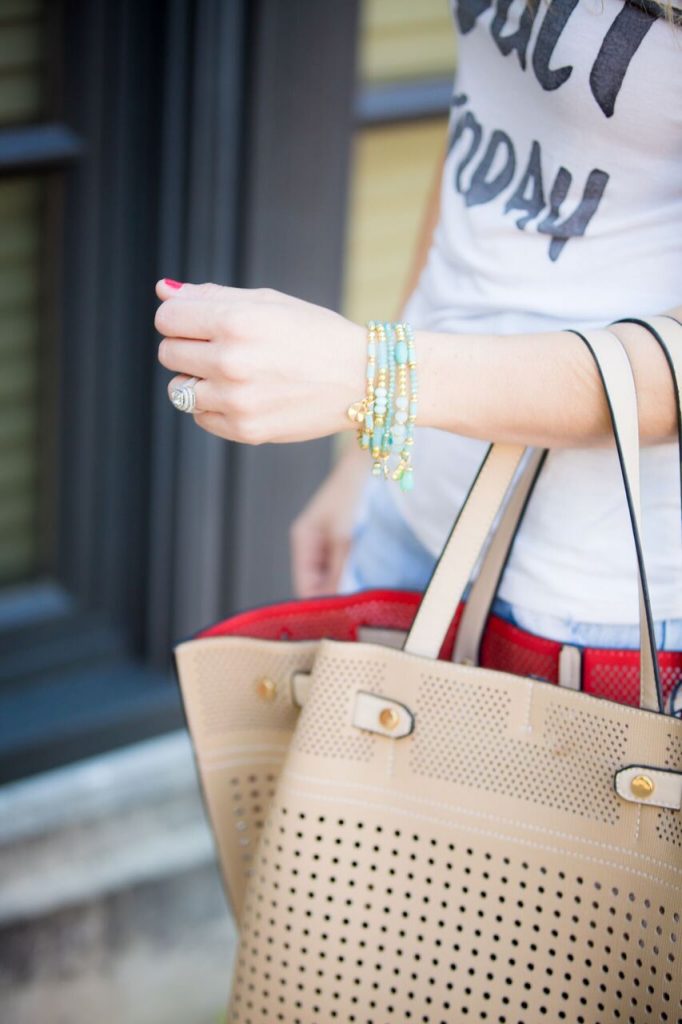 I also love this set of bracelets because I love this color for summer. It's perfect with a nice sun tan 🙂 It just reminds me of being at the beach/a boho vibe and we know I'm all about that boho vibe. So since I love these bracelets because of the color, you know I love turquoise. So how perfect is this ring?!! So obsessed. I'm not usually a statement ring kind of gal but I love love love this one.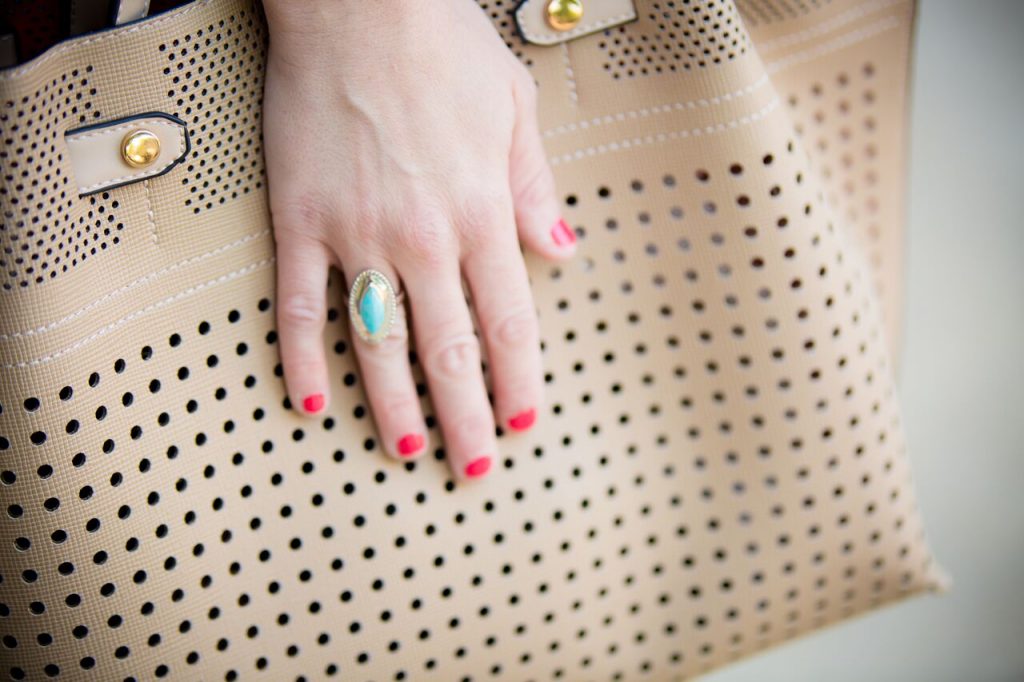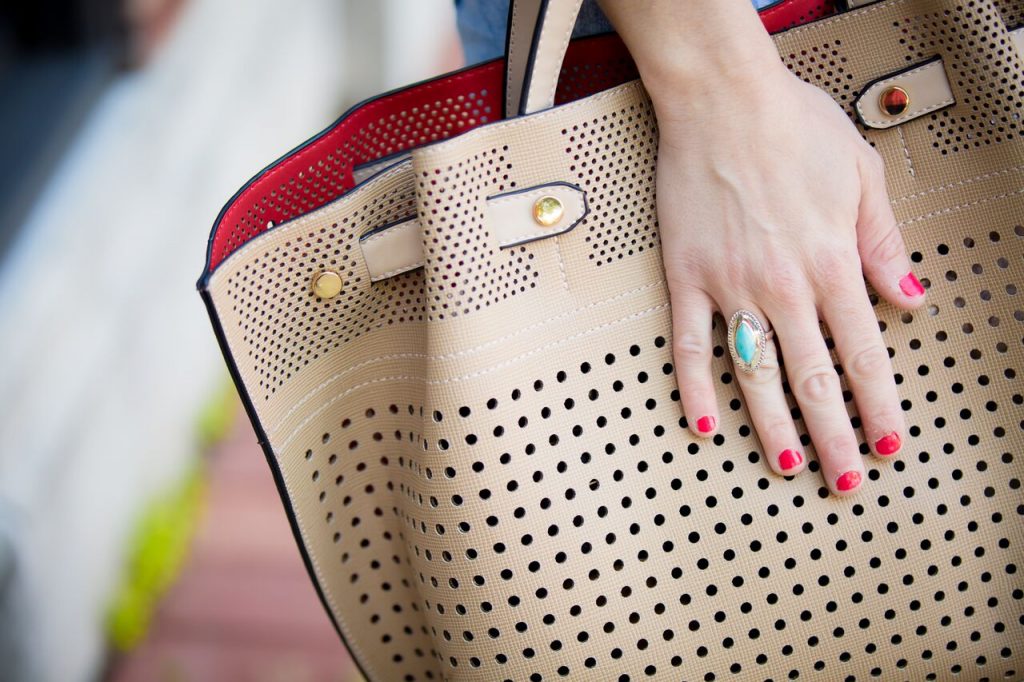 I'm in love with so many other pieces from Nikki Blake's and I love how affordable the pieces are. They're stunning, great quality, and affordable… what more could you ask for? If you subscribe to their newsletter you can also save 15% off your first purchase so that's definitely a must! They have everything from bracelets, to rings, to necklaces, to toe rings. And something in every price range.
So tell me… what pieces are you eyeing?!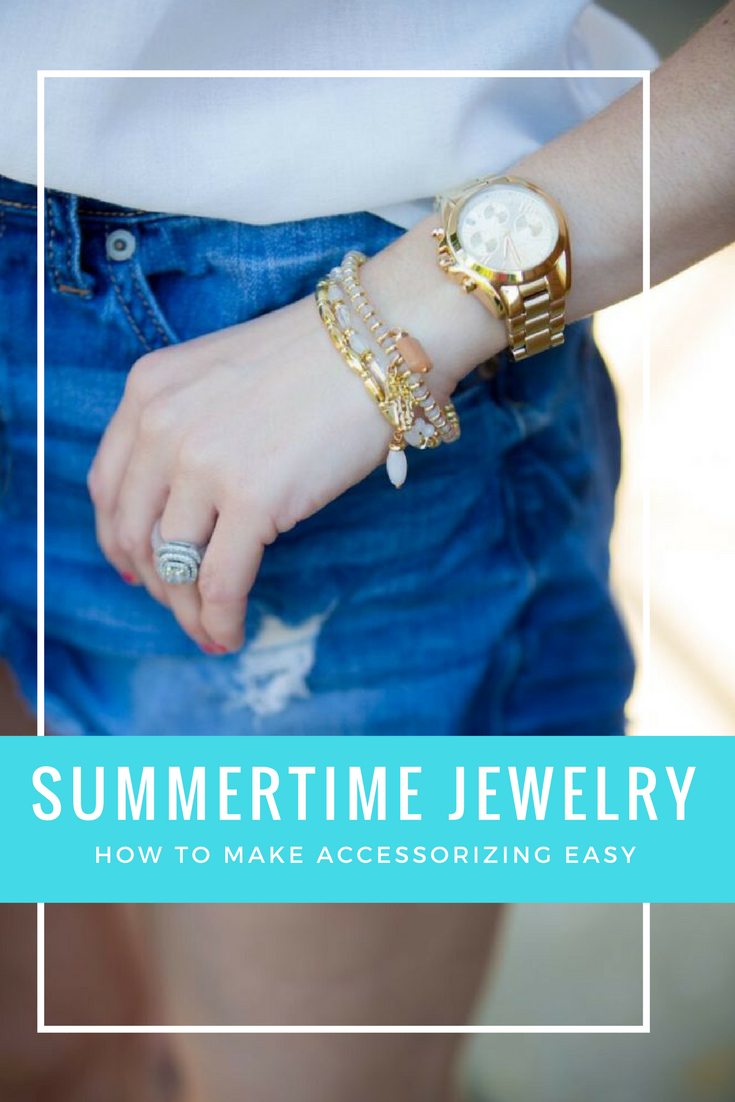 Photo credit: Amy Hess Photography