Things that are making me happy.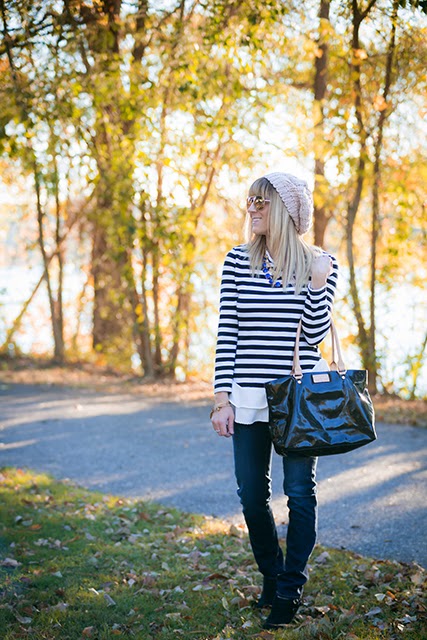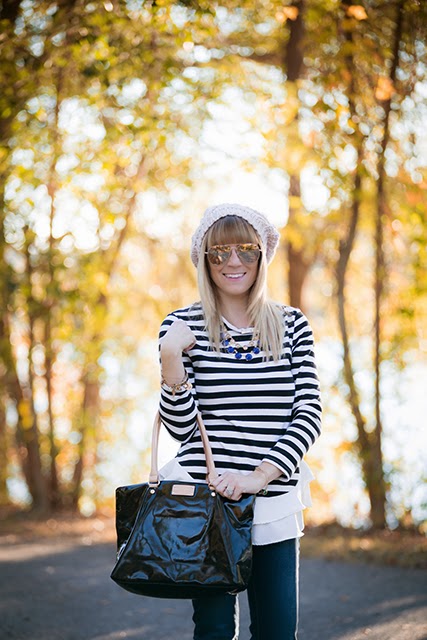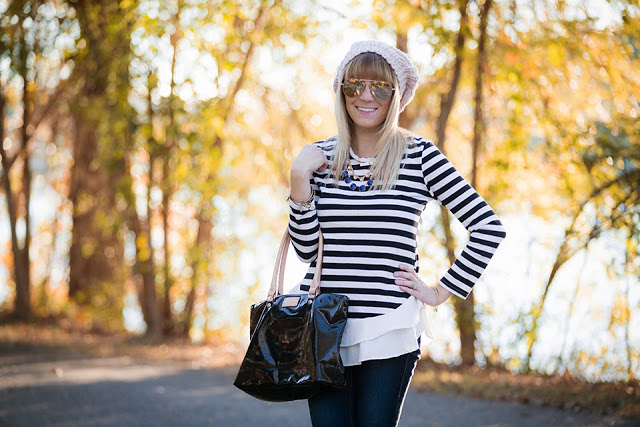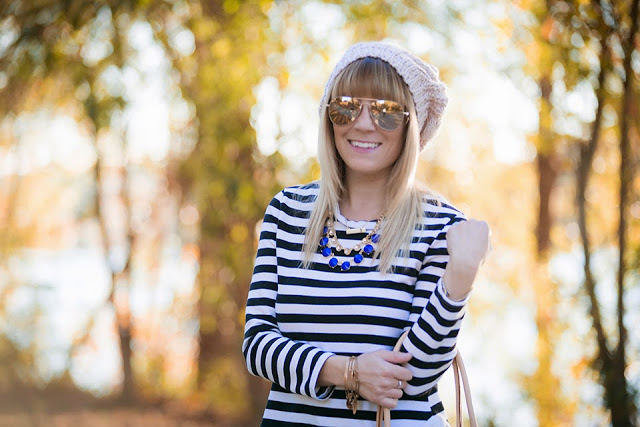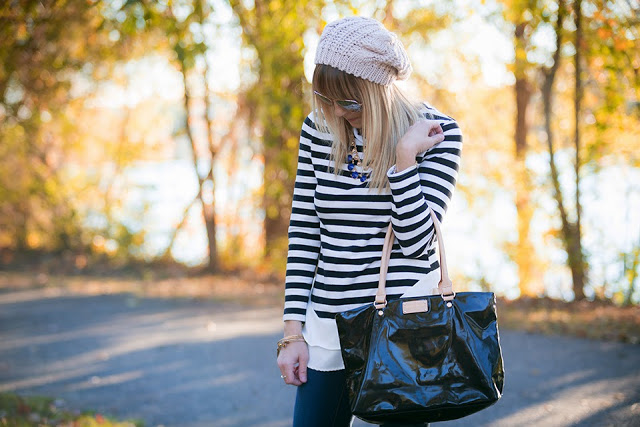 It's been one thing after another in this house; our most recent disaster? The plague. Seriously, no fun. Cleaning up your child's vomit while holding your infant and trying to hold back puke too? No bueno.
I've been super stressed about getting all my ducks in a row for the holidays and dreading the 13 hour drive home BUT, this important thing is I'm going home. And that my friends, makes me happy. So I decided it was important to look at the good, not the bad, and talk about some other things that are making me happy right now.
This outfit. I'm obsessed with this top and beanie and honestly, never thought I would like one of these little hats. But I do!
The weather. It's finally starting to cool down and at most, it's been 70 during the day. I can totally do 70 and low humidity. Thanks for joining the cool club, GA.
Being a new brand rep.
Nolan and I are SUPER excited to be representing
Jumping Jack Baby Boutique
! Stay tuned for some cute things coming your way 🙂
My kids playing together. Nolan's a little rough (he's all boy) but hey, at least she will grow up and be one tough chick, right? Anyone else have an older brother who wrestled, choke slammed, and knocked you to the ground every 5 minutes? Hopefully you turned out okay..
Christmas commercials. I know everyone's all like STOP THE CHRISTMAS MADNESS!! But I love it. It makes me super excited and happy.
Christmas shopping. Okay so we know I have a shopping problem but Christmas shopping is special. Planning it out and then seeing your plan to come life Christmas Eve/Christmas morning is the best thing ever. And Nolan is at such a fun age and I can't wait to see his face Christmas morning. Most of my shopping has been done online since I'm solo parenting for the time being and going to stores with these two alone in general just gives me anxiety. I don't dare brave them during the holiday madness. And I love to support small businesses so a lot of gifts are coming from some of my favorites this year 🙂
Big news. Like we're talking huge. And for once, no, I'm not pregnant. And if I were pregnant, I would have some serious explaining to do to my deployed husband 😉 But stay tuned for something super special coming your way in the next few weeks!
My MOM. She will be here tomorrow and I am SO SO excited 🙂
Ohio. It may be snowing there but I am so excited to get back and see my family and friends. Home is where my heart is and right now, my heart is overseas. So Ohio is the next closest thing.
Girls days.
 I went to my friend Savannah's house for dinner last night and I've been seeing a lot of my girl
Amy
lately and I don't hate it. We're going on another adventure later today and I know it's always bound to be a good time 🙂 Having girlfriends here makes it a lot easier to stay sane 🙂
Coffee. Let's be honest, coffee always makes me happy. I saw a shirt somewhere that said "Coffee is the new sleep" or something like that and yep, I want it. Any shirt that talks about coffee, I need it. And to think I used to hate it… who was I?
Blogging friends. I can't thank y'all enough for being such an amazing support system during this time. I know I can email, text, call anyone at anytime if I needed to and that is an amazing thing. It doesn't matter that most of us have never met because we see a piece of each others lives each day and can relate. The support is absolutely amazing and I just love it 🙂
Cheers to Friday and a fabulous weekend friends. See you Monday! XO