To my precious baby girl,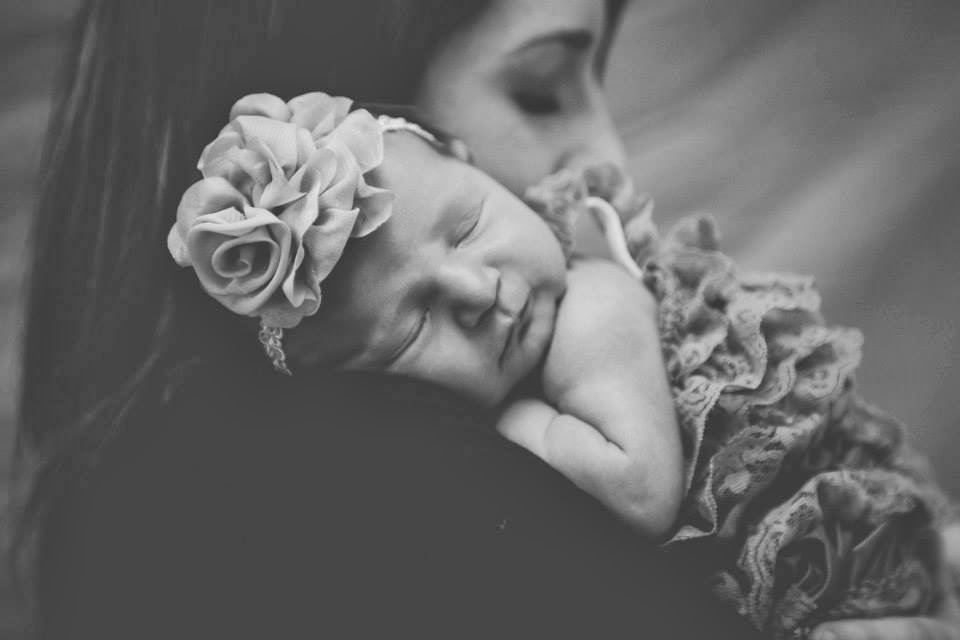 I should probably warn you now, you're probably going to hear me say "I can't believe how fast time is going" in every letter I write you. But it's the truth, time goes way too quickly.
You're one month old today! I waited 9 long months to meet you and just like your brother, you came into this world faster than a speeding bullet and ready to meet us just the same. It was certainly love at first sight and it was just as natural as everyone told me it would be. I loved you as though you had always been here.
You're nursing like a champ, you sleep 3-4 hours at night, and your daddy and I have the perfect system down. He's a great daddy and is always willing to help with whatever I need him to. You're going to love him just as much as I do. And between you and me, you already have him wrapped around your finger.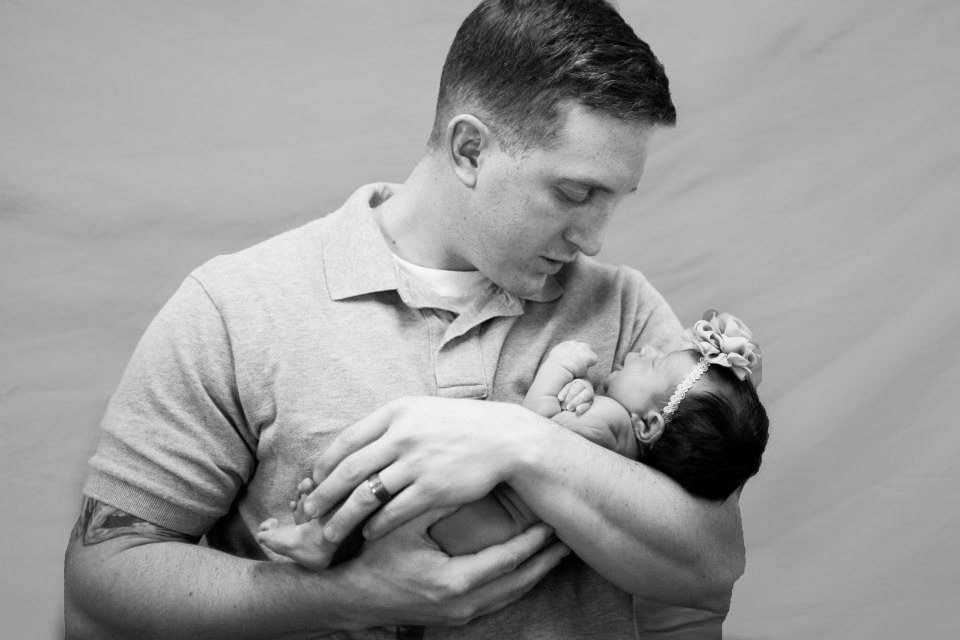 You're still in newborn clothes but we just purchased size 1 diapers. Boy did you put on weight quickly! It's that breast milk… it does the body good! You have the chunkiest little legs and cheeks but the skinniest little bird feet. And speaking of bird, we either call you Bird or Piglet; mostly because you're always trying to eat and because you squeal like a little piggy. You've been doing that since you came into the world 😉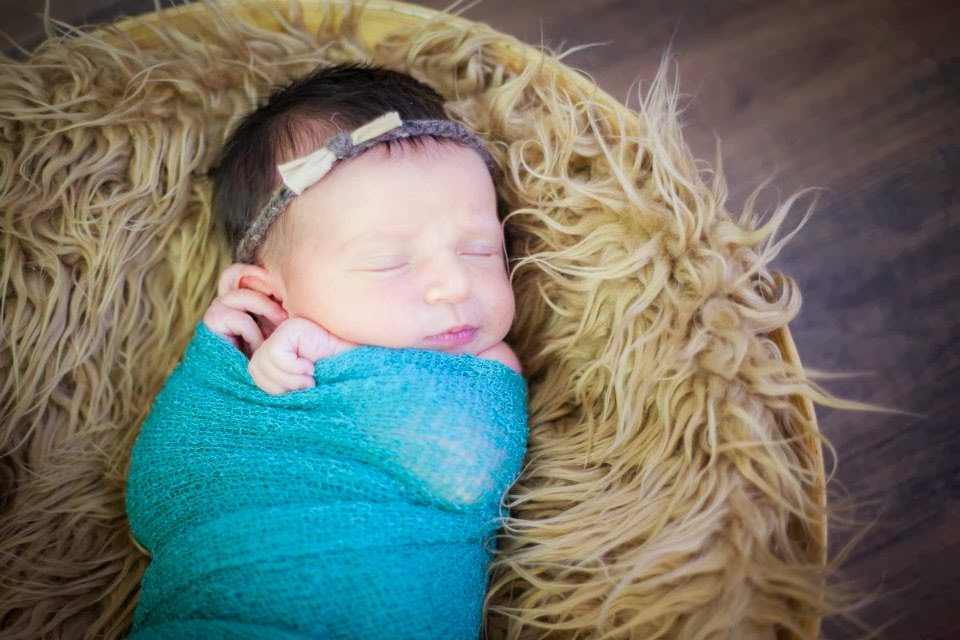 Your brother loves you to pieces. He calls you "my baby" or "my Paislee" and always wants to hold you or lay with you on your mat. You spit up while laying on your mat the other night and Nolan said "Paislee spilled milk!" and let us know you needed us. Such a great big brother already 🙂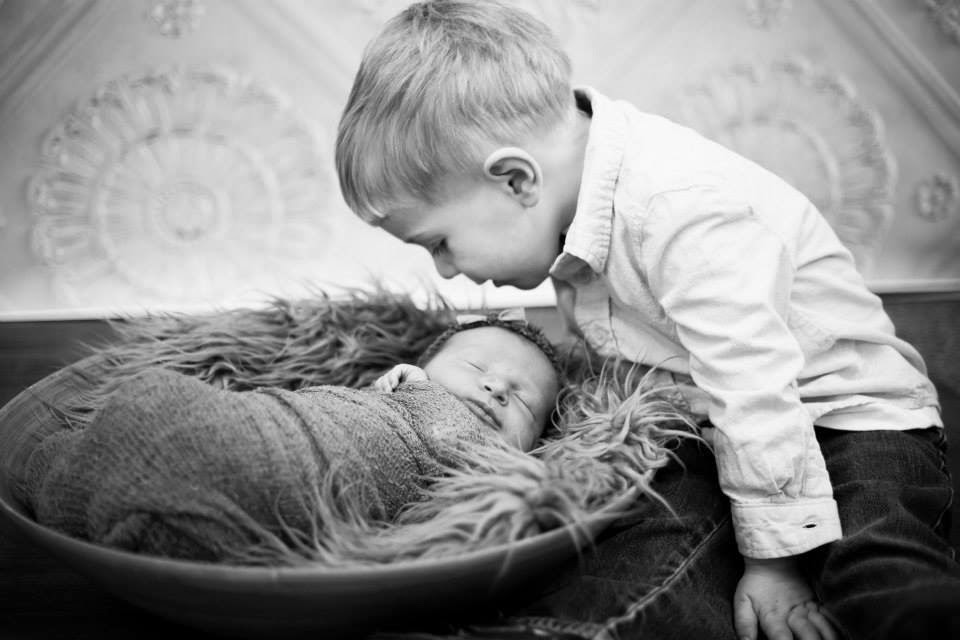 You absolutely love being held and don't really like to be put down. You will sit in your swing for a few minutes but then are ready for some human contact. I just bought a Moby Wrap in hopes that I can get some work done around the house while giving you the warm and comfort you need. Fingers crossed it works for both of us.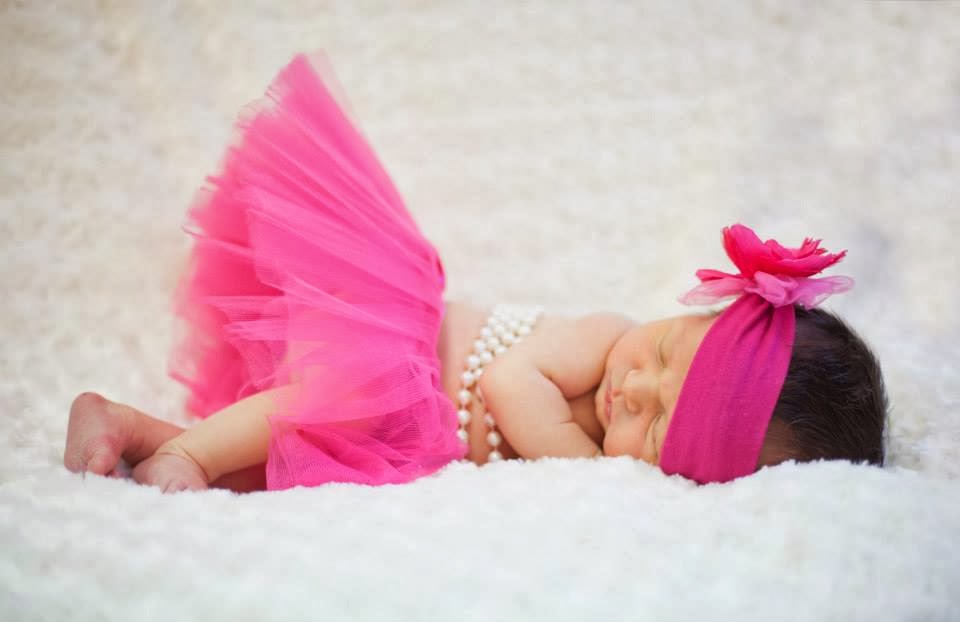 I sometimes feel guilty that you don't get the same attention your brother did; he makes it difficult to hold you 24/7 and stare at you all day like I did with him. But don't worry little one, it doesn't mean I love you any less… it just means I appreciate the times I actually DO get to do that with you even more than I would.
Thank you for completing our little family and for already bringing so much happiness into our lives. We love you!
Until next month,
Mommy
"From one military wife to another, be sure to check out this month's featured blogger!"