How I stay on track with my skincare routine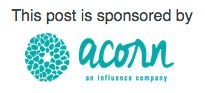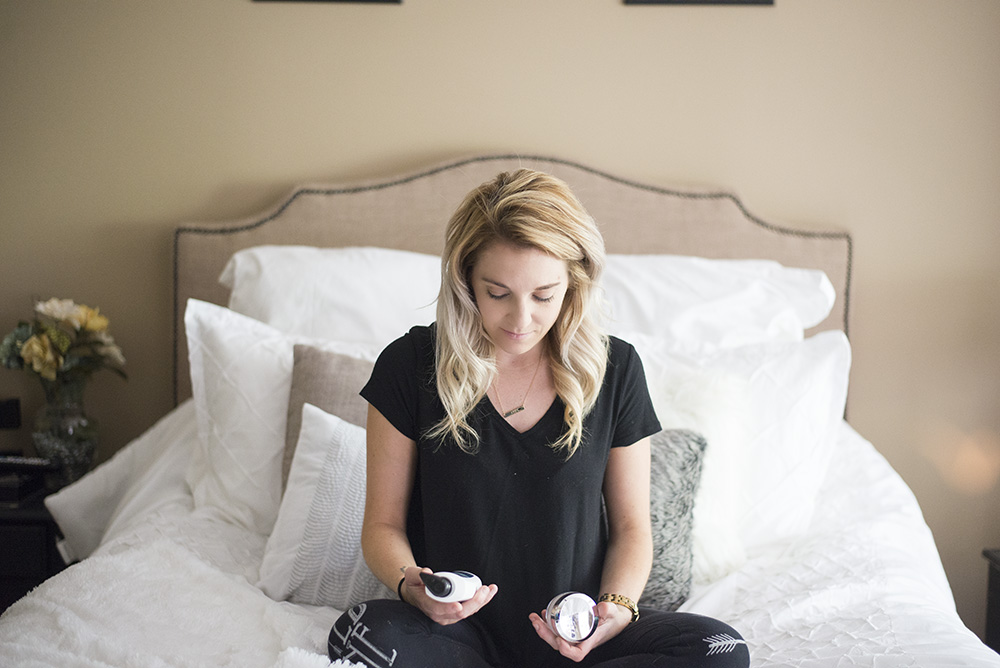 I never felt self-conscious without makeup. In fact, I would never wear any type of full-coverage foundation or any foundation period. Maybe some powder here and there but that was it. I had beautiful skin and I took advantage of it!
Fast-forward to my 20s and I can't say the same. I don't know if it has been aging in general, stress of life or hormones from having kids, but my skin has not been in the best condition.
Do I take my makeup off every night? Yes.
Do I wash my face everyday? If we're being honest, no. Sometimes a makeup wipe is as far as it goes.
Do I moisturize everyday? Most of the time.
Guys, I'm being honest. I don't take the best care of my skin because I used to be SO lucky. It just was that way on it's own and sometimes I forget I need to actually put the work in now. I needed to change up my skincare routine.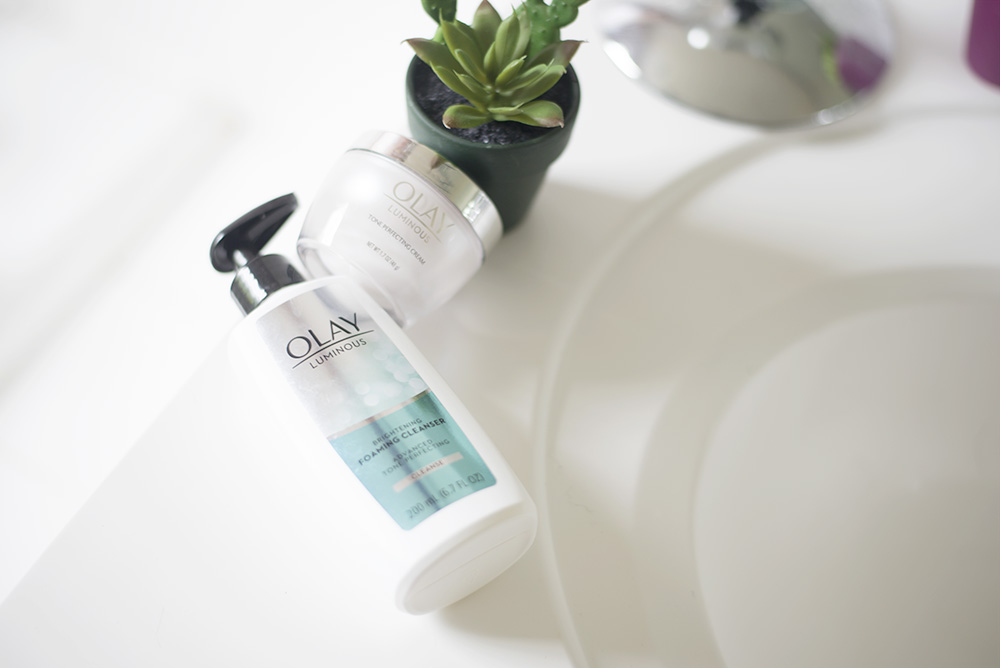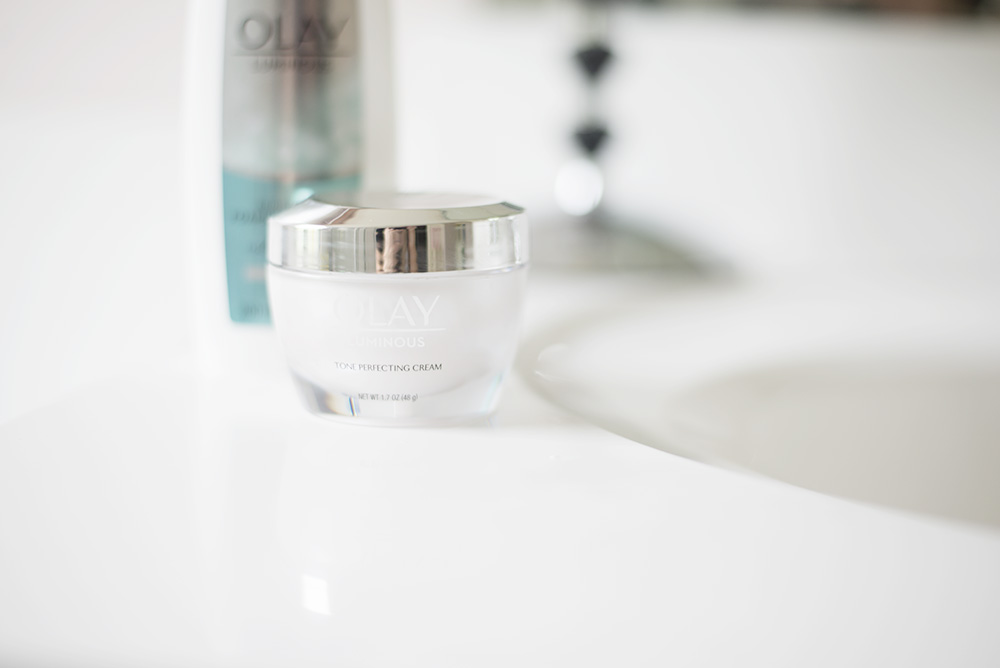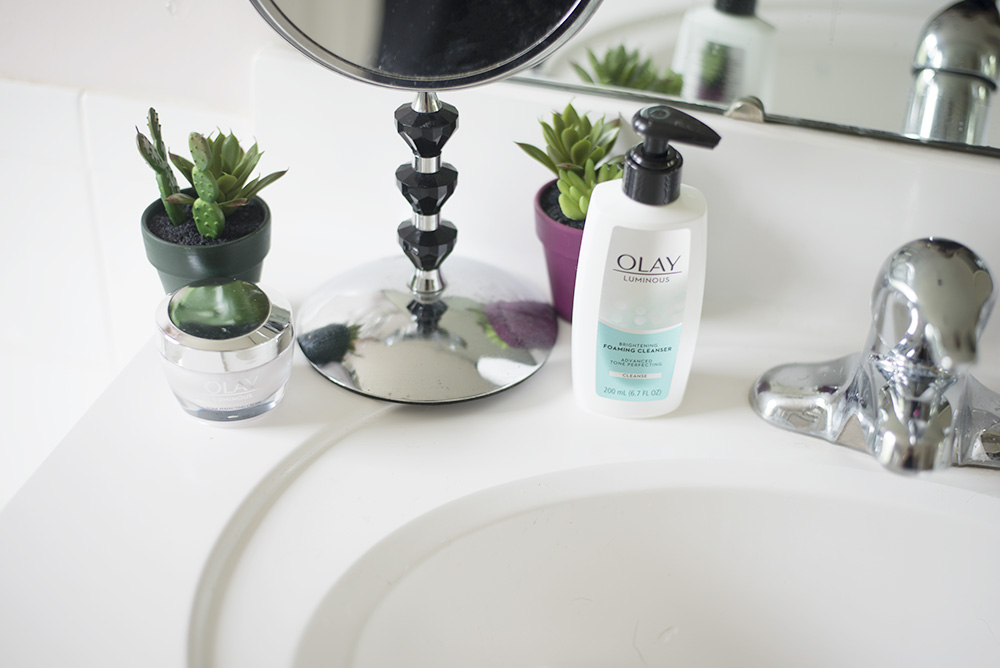 But I've really been trying to take better care of my skin. So here's how I stay on track with my skincare routine:
Skincare Routine Basics
Buy two cleansers: keep one in the shower and one by the sink. That way, you have no excuses and have access to one at all times.
Use a warm rag to wipe it off instead of splashing water everywhere. That's one of the reasons I get lazy and don't want to do it. Because it makes a mess. Just wet a cloth and wipe it off that way. Just like they do when you get a facial 🙂
Leave a moisturizer by your bed. It is SO important to moisturize before you go to bed. So leave one in the drawer next to your bed or even sitting on your nightstand and you will have to put it on.
Get facials regularly. This of course depends on your financial situation but if you can do one every 1-3 months, it's great for your skin. If not, look into an at-home microdermabrasion tool.
Find out what products you need. The Olay Skin Advisor Tool told me what types of products would help with my imperfections and conditions. I uploaded a photo and it analyzed lines, wrinkles, color, etc and estimated my age. It was then able to recommend the best products for me to be using. Super cool, right?!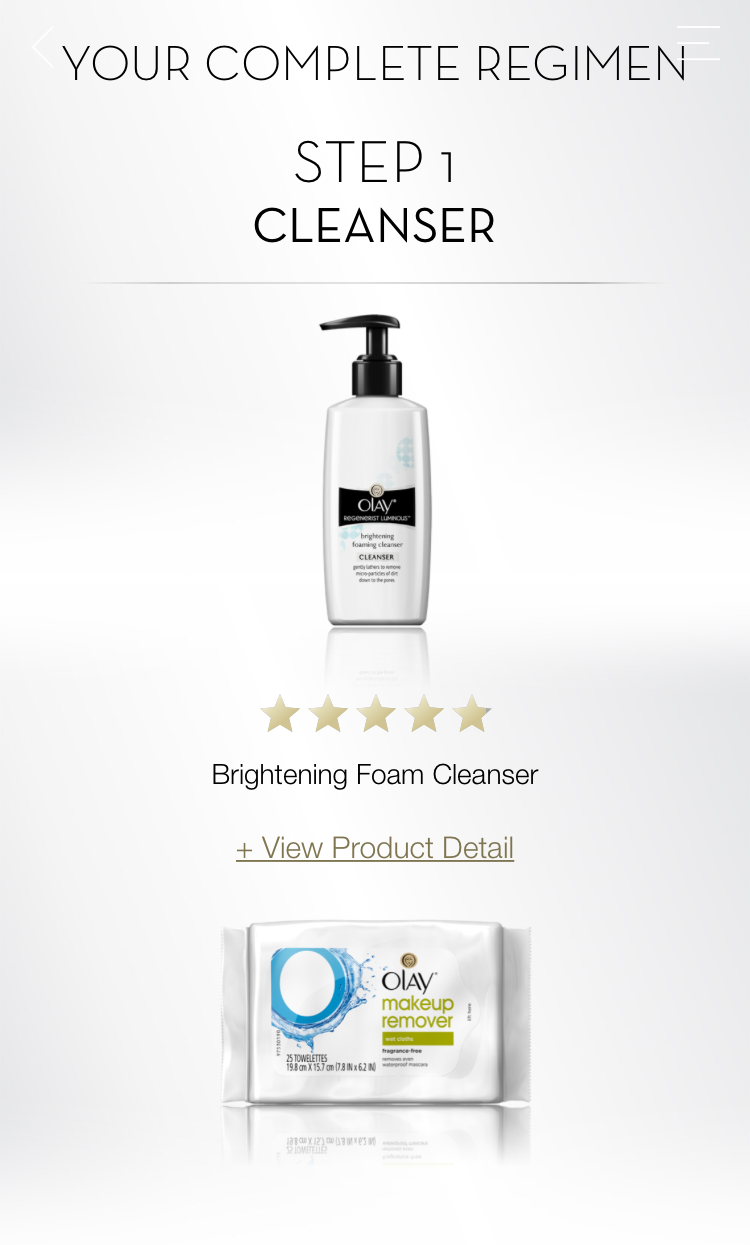 For the past 28 days I've been using the Olay Brightening Foaming Cleanser and Olay Regenerist Luminous Tone Perfecting Cream Moisturizer. These were two of the products recommended for my skin after taking the quiz. I have a ton of uneven skin tones and scars going on (from picking my acne…woof) so I was hoping these would even out my skin and make me feel super confident in well, my own skin!
Did I see any obvious changes after participating in the 28 day study? To be honest, no. I did not see any super visible changes. However I loved the products, the scent, and the price point is of course something I could get on board with. Everyone's skin is different so it may work wonders for the problem areas you're looking to fix. You can get this entire line and other great Olay products at Walmart!