maximize your maxi + my first magazine feature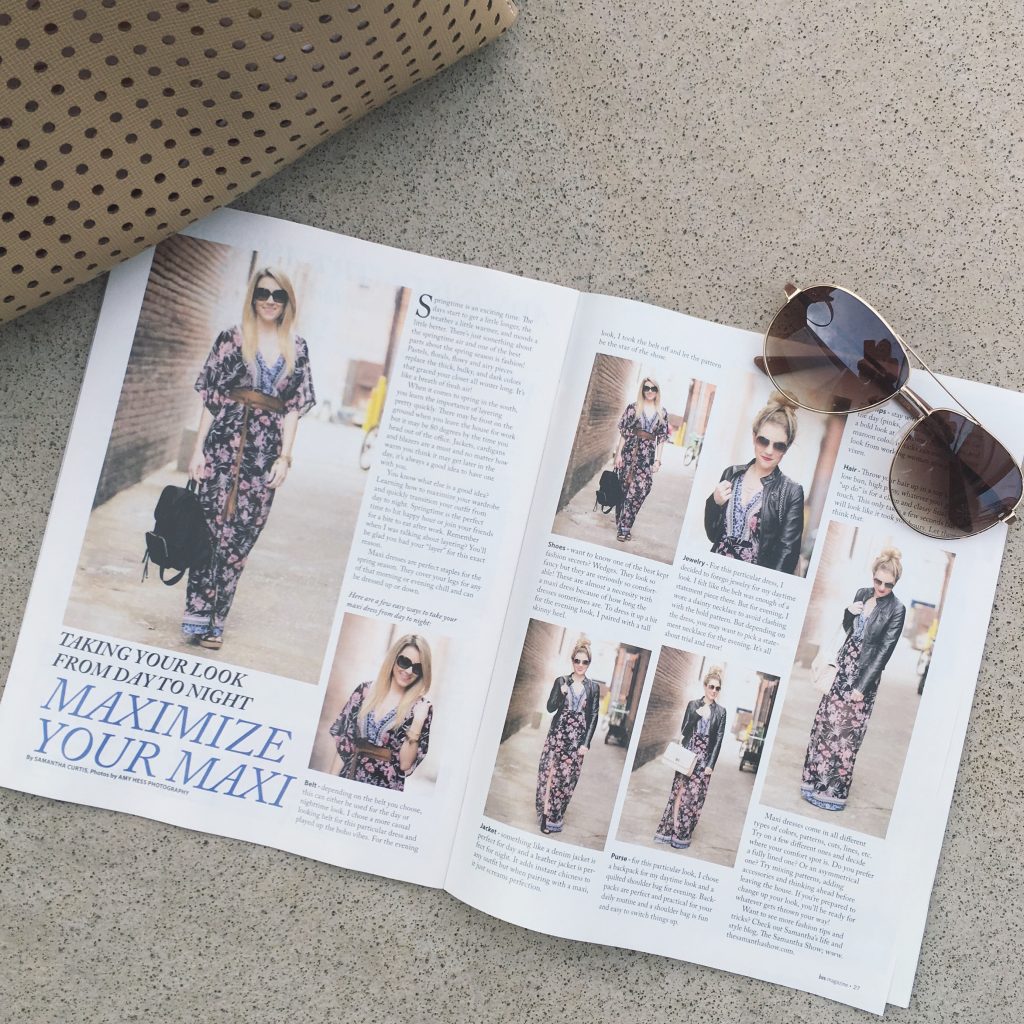 I've been keeping a secret…
I wrote my first article for a magazine! A couple of weeks ago I was introduced to the editor of a local magazine and once she found out if I was a blogger, she asked if I would like to write a feature fashion story for the April issue! And of course I said yes! I've written for a few different publications before but a magazine has never been one of them. So heading to the magazine stand yesterday and grabbing one, opening it, and seeing my work in the middle of it… just made my day!
I never used to be a huge fan of the spring season but over the years, I've become obsessed with it. Anything floral? Give it to me. Pastels, tulle, flowy pieces… yup, need them. So for the feature, I wanted to share a few different ways to maximize your maxi by taking it from day to night: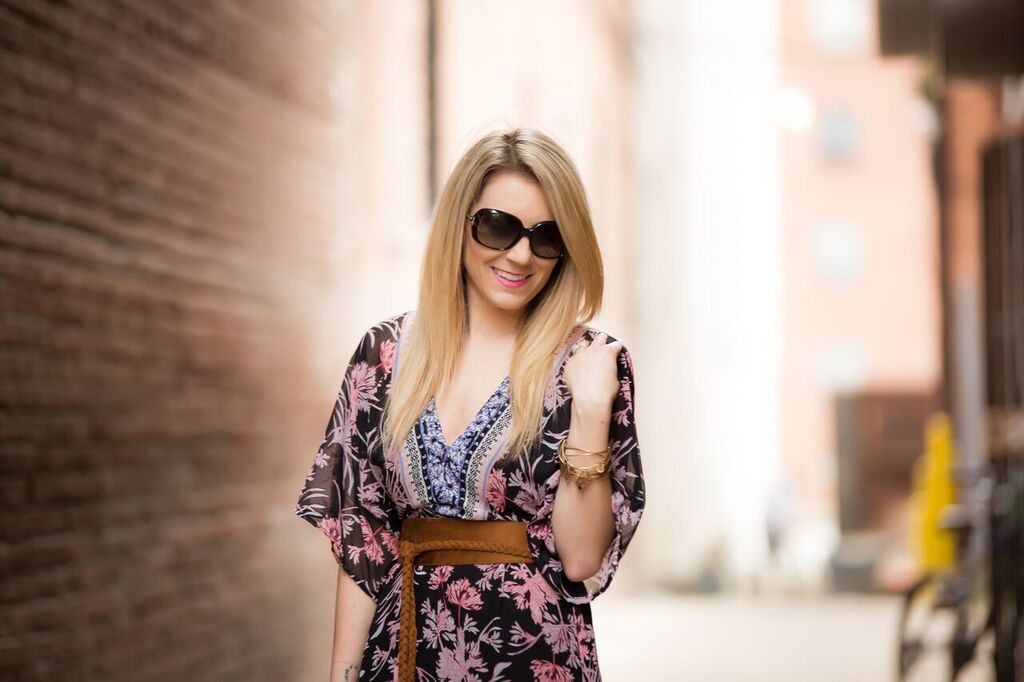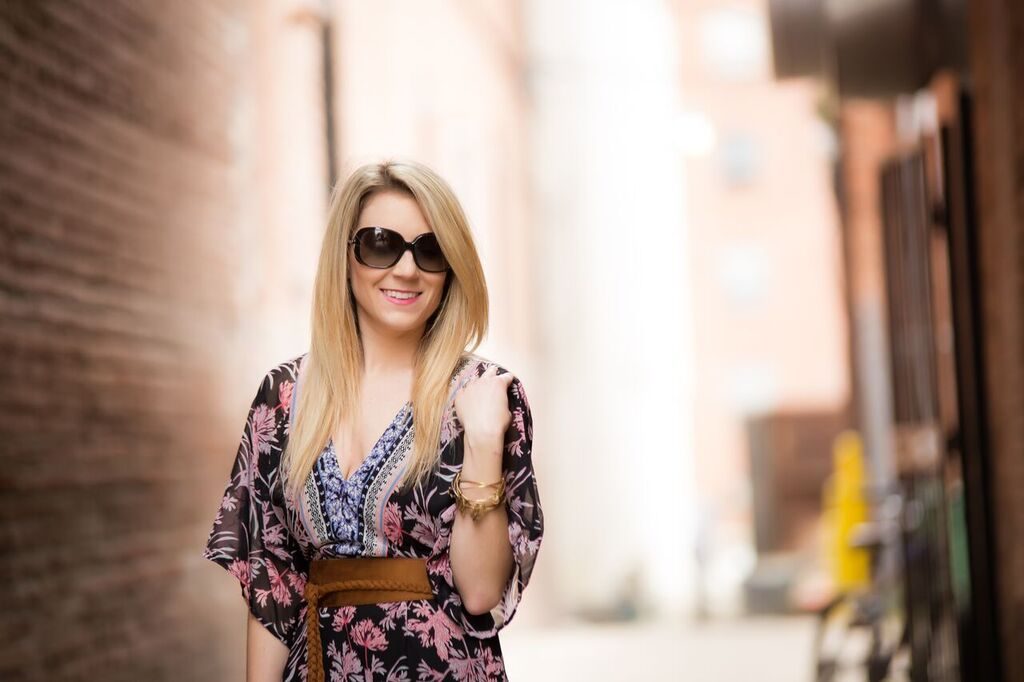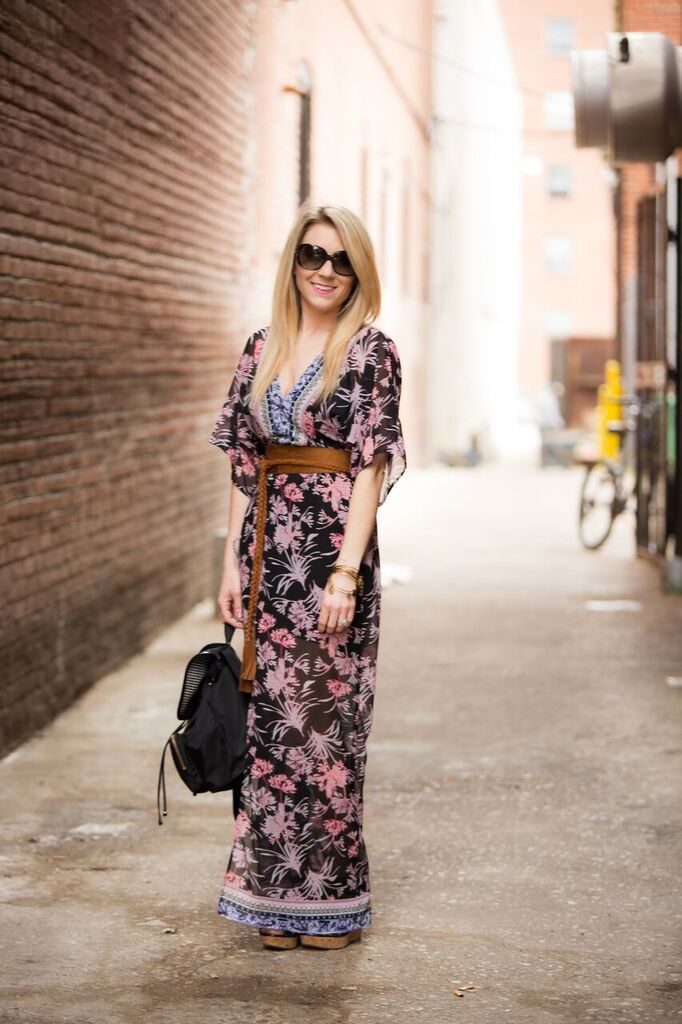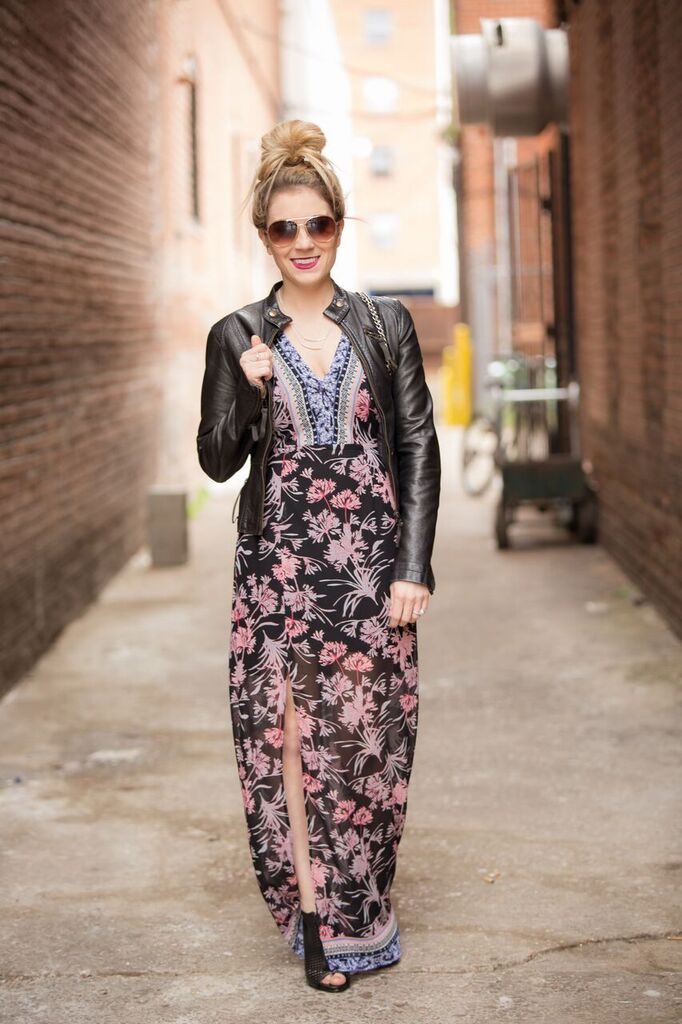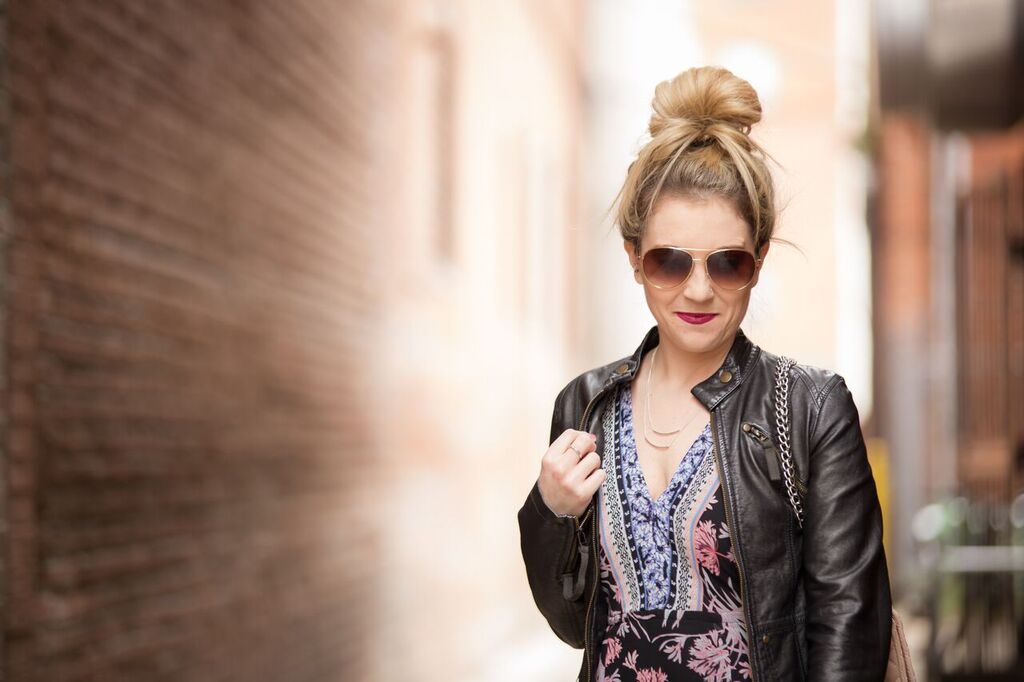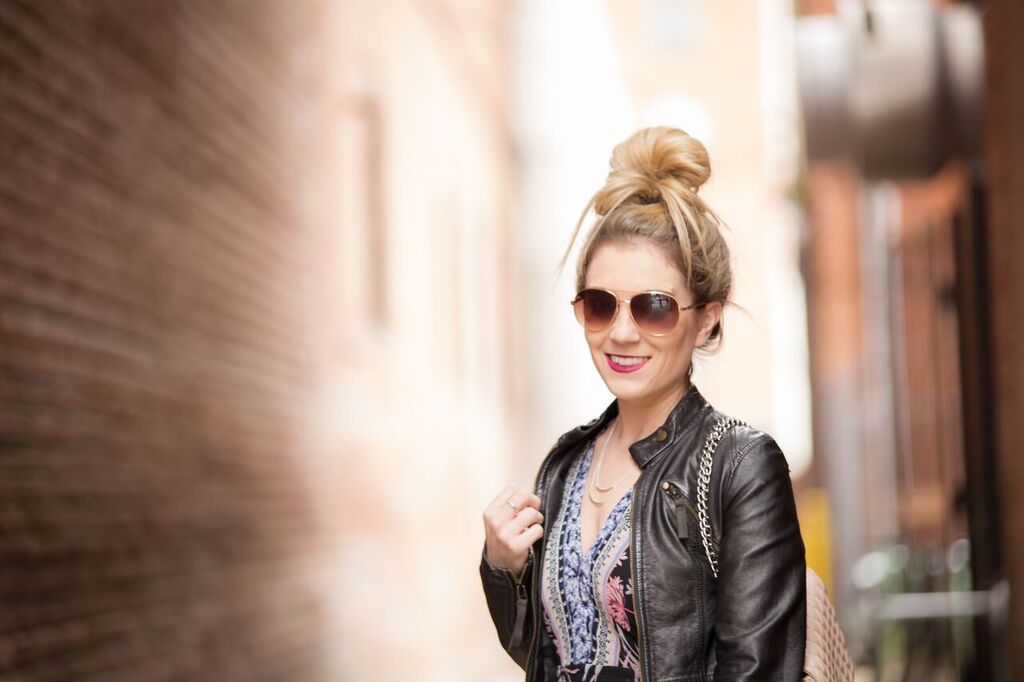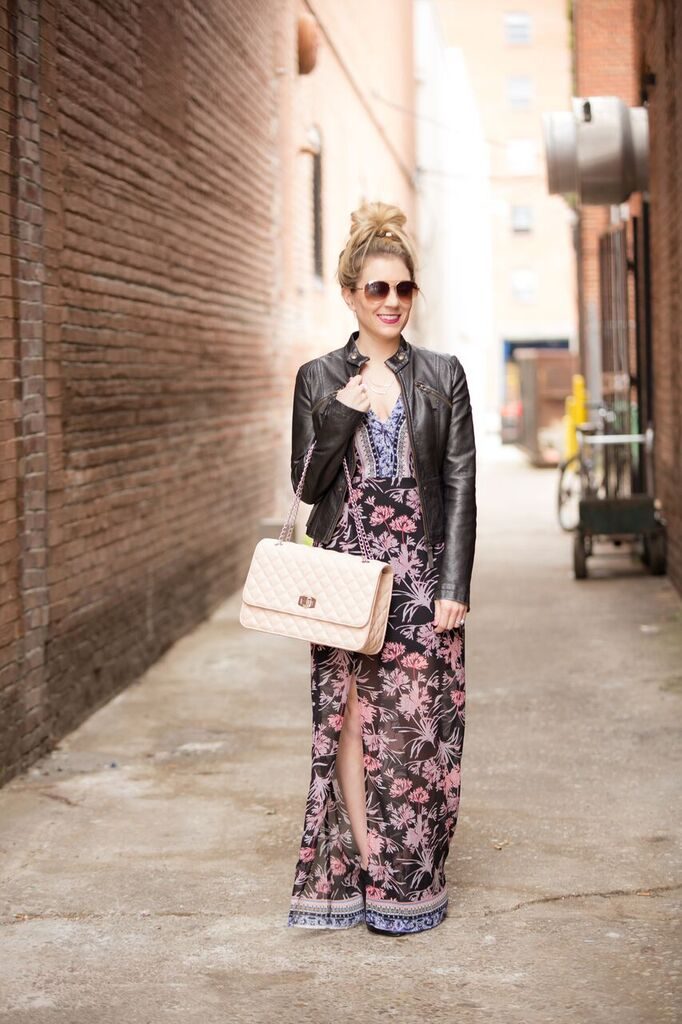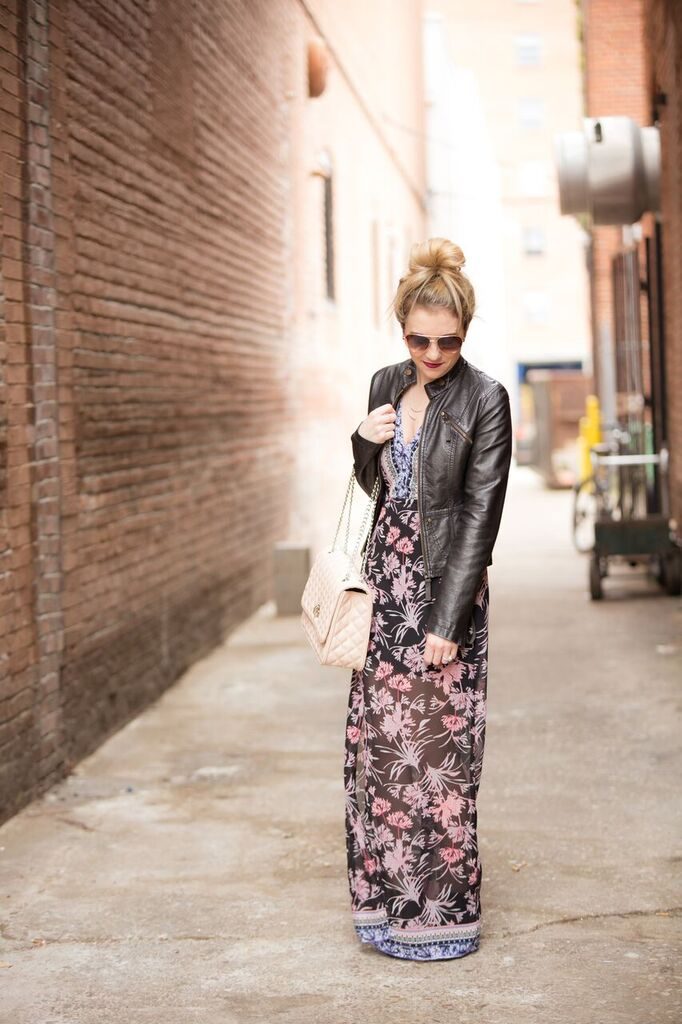 Always have a jacket to layer. Whether it's chilly in the morning or chilly in the office, you can use it to complete the nighttime look.
Switch your hair up. Whether you put it up or take it down, switch it up! I went with a chic messy bun (kind of an oxymoron) here. But it pulled my look together and looks effortless…because it is 🙂
Lipstick. Change that lipstick up gurl. Bright pinks, purples, reds…come on out!
Throw an extra purse in your car. Grab a clutch or something a little more "fun" than your everyday bag.
Shoes: I went with wedges for the day and heels for the night. Up to you how fancy you want to get!
So easy, right? This maxi,purse, and belt were screaming my name and I'm so glad I caved and bought them! Express always gets me….time after time.
I'll be doing another feature for them next month and it gets me giddy just thinking about it. It's sometimes hard to feel like you're successful when in the land of creatives; there's really no benchmark for success. But I have to say, seeing my work in print… made me feel pretty good about what I'm doing. And to me, that's success.
What's your favorite way to take a look from day to night? What are your favorite pieces to wear for spring?
Photo credit: Amy Hess Photography