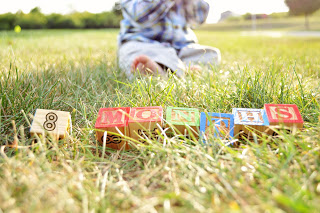 Besides Little Man turning 8 months old today (tear), it was another big day; our first playgroup meet!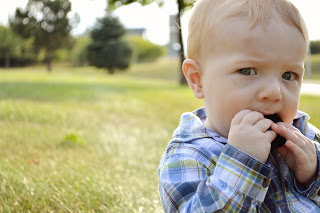 The Ridge Playgroup meets every Tuesday from 9:30 a.m. to 1030 a.m. at a local community center. Each week has a different theme and this week's theme was…musical instruments!
First, we made maracas out of paper plates. The children colored and decorated the outside of the plate, then folded it in half and stapled it halfway up. Next, we added rice and stapled it closed. Tada! Shake, shake, shake!
Next, we made kazoos out of toilet paper rolls! Again, we decorated the roll and then placed a piece of wax paper at one end. We secured it with a rubber band and voila! A kazoo 🙂
Not only did the children get to interact with each other, they were able to do so while using their fine and gross motor skills. Children are sponges from the time they are born, and it's important to challenge their little minds every chance you get.
The mommies were also able to socialize and we concluded with snack time for the kiddos. Veggie and ranch shooters… Super cute huh?
Our play date was captured by the lovely Kara Smith Photography, so take a look at all the fun we were having!
Every Tuesday I'll be posting a recap… Share the link with others so they can see what we've been up to and possibly join us next time!
A big thanks to my co-host, Jessica of 516 Photography and to everyone who joined us. Can't wait for next week's meet!