When I heard I could get a beauty product kit for a penny, of course I was skeptical. There's always a catch, there's always a clause, and good deals are rare.
What was Julep? What was a Julep Maven? And was this too good to be true?
My friend Leigh over at Hart to Heart was trustworthy enough for me to believe it, so I thought why not, I'll give it a whirl! And I'm so glad I did!
Ta da! It came yesterday and I finally got to put it to use today.
First off, let me preface this by saying I have shorter nails than my 8 month old son. I bite them like there's gold underneath and I don't stop until they're bleeding or my husband smacks my fingers away from my mouth.
So with that being said, I'm not exactly up-to-date on the latest trends or styles when it comes to nail color.
But that's where being a Julep Maven comes in! They send you the latest beauty products and nail colors based on your style, every month, right to your door!
You preview what they've picked out for you that month and can decide if you like it or not. If you don't like it and don't want it that month, you don't pay! Want to cancel? Just as easy.
So here's what I've done: paid a penny for this kit, referred 4 other people and in turn, received 2 months free! After that, I'll reevaluate and see how badly I really need this service but for now, it's pretty cool (and free!)
I love this polish; super smooth and easy to apply and the pedi cream feels fantastic! I would highly recommend trying this for at least one month. For a penny (this includes shipping, too)! You can't beat it!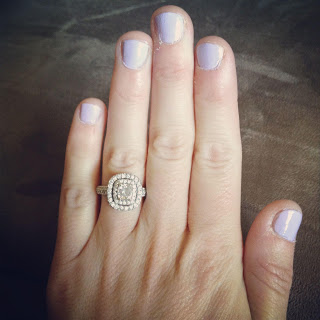 Here's the link if you'd love to try it too. Be sure to enter COLOR2012 at checkout to get the discount. I'd love to hear feedback if you try it!
And stay tuned for the premiere of my new series tomorrow… Featured Photo Friday! 🙂