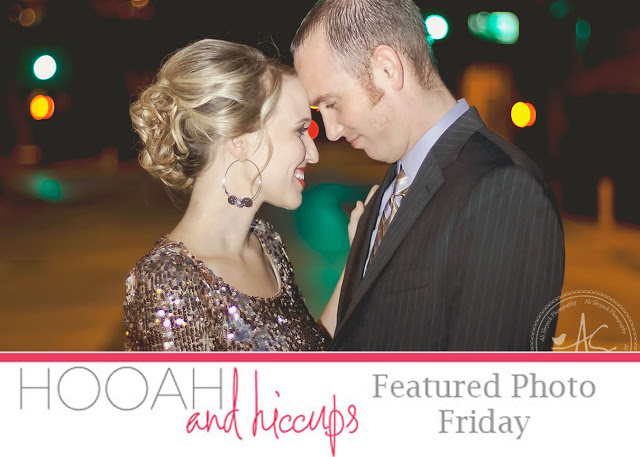 Sigh, can you feel the love? I love everything about this photo. When I first saw it, I knew I had to use it for Featured Photo Friday.
I love the looks on their faces. I love her dress. I love her hair. I love the soft lights in the background. In my head, I felt like I could piece together a story. They were on their way out for a night on the town and stopped for a quick embrace on the street. That's probably not what it is, but I felt like it told a story when I first saw it.
This photo comes from Ali Shryock Photography and she wrote a little something below to introduce herself and her photography business. Please check out her Facebook page and website for more amazing images!
Everything I am is centered around the birth to my daughters. It was my precious miracles who inspired me to pursue the world of photography. As my family grew I began to love capturing their progress of life through portraits. With each captured moment I developed my skills and found photography to be my passion. Five years ago I took that passion and created Ali Shryock Photography specializing in natural light photography with a focus in child and family photography. There is nothing more precious in life than those special relationships with people that our hearts have connected to in life. It is in those bonds that I find my desire to create an environment that allows families to be comfortable and just capture the natural beauty of who they are in those precious moments of life.
Happy Friday!