Farewell and Day 11: Green Bean Casserole
We had dinner at a friend's last night, which meant no cooking of a main dish for me! I was designated as the bringer of the vegetable and so I turned to my Pinterest board for something everyone would eat.
I'm sure we've all had green bean casserole at the holidays, but I've never personally made it so I decided that's what I would bring. Plus, it was that or salad and I had to stick to my challenge!
This is so easy to make and tastes like some extravagant gourmet dish…always a plus! Even if your audience isn't a fan of mushrooms, they won't even know they're in there!
Ingredients (I used frozen green beans)
Mix milk and soup ( I was super lazy and did it in the casserole dish)
Mix soup mixture with green beans and 2/3 cup of the onions
Bake for 30 minutes
Add remaining 2/3 cup and cook for 5 more minutes
So as the title would imply, there was a farewell at last night's dinner. I personally didn't have to say a goodbye yet, but two members of our group did as their exits from Drum overlap, and one will be leaving before the other gets back.
And then there will be five people left in our six person group. Goodbyes or see you laters are an inevitable part of military life, or rather life in general. We just seem to do it all the more frequently.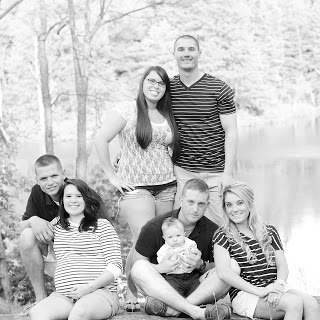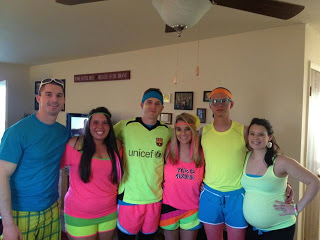 I've said goodbye to high school best friends, college roommates, and soon-to-be army family. I'm not ready to get into that yet so I'll save that for another day.
I'm tagging along to a local photographer event tonight and I couldn't be more excited to pick up some tips! Plus, my handsome baby is the model 😉
Happy Saturday!
Green Bean Casserole
Ingredients:
1 can (10 3/4 ounces) condensed cream of mushroom soup
4 cups cooked green beans
1/8 teaspoon pepper
1/2 cup milk
1 1/3 cups French fried onions
Preparation:
Mix soup, milk and pepper in a 1 1/2-quart casserole dish. Stir in beans and 2/3 cup of the fried onions. Bake for about 25 minutes at 350 degrees F. Top with the remaining 2/3 cup fried onions and bake about 5 more minutes, until onions are lightly browned.
Serves 6.