Despite the fact that my little brother is 21 years old, he still enjoys me cooking "eggs in a nest" for him whenever we're home for holidays together. I learned to make these in 7th grade home economics and as easy as I thought they were to make, I found this recipe in Everyday Food for basically the same thing and it is SO much easier!
Ingredients:
2 tablespoons butter, plus more for cookie sheet
Salt and pepper
6 slices of bread (I only used 5)
6 eggs (I only used 5)
Preheat oven to 375 degrees
Butter cookie sheet and BOTH sides of bread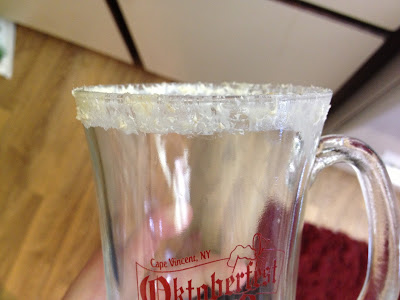 Using a cookie cutter or cup, slice out a space for the egg
Bake until bread is golden brown, about 6 minutes
Remove from oven and flip bread
Carefully crack an egg in each slice of bread and salt and pepper
Cook until egg whites are set but yolk is still runny (about 8-9 minutes)
Add cheese and other toppings (examples were bacon, avocado, tomatoes, hot sauce, etc) for last minute
Voila!
These were oh so yummy and much easier than trying to flip them in the frying pan… I highly suggest trying them!
What are some of your favorite breakfast recipes?